About the Program
The Pre-Professional Theatre Program is designed for teens who are considering theatre and the performing arts as a career path. Our rich curriculum and program structure offers aspiring actors and directors a space in which to sharpen their skills through vocal, movement, and theatre exercises that help develop teamwork, cooperation, discipline, technique, creative expression, and individual artistry.
Industry professionals lead students to explore their full artistic potential, whatever the venue. Many of our students have gone on to post-secondary theatre programs as well as professional acting careers across the continent.
Auditions
Admission to the Pre-Professional Theatre Program is by audition only. Participants will be placed according to age, experience, skill, schedule, and goals.
The health of our students, staff, and families is our top priority. Due to the COVID-19 crisis, all auditions for our Pre-Professional Theatre Programs will be over Zoom.
Our next auditions will be held on September 20, 2020.
---
Pre-Professional Troupes and Programs
Junior Theatre Troupe
Ages 13-16
Put your talent on stage! Students develop on- and off-stage skills, as well as the cooperative team spirit needed to produce and perform a play. We hone performance skills and experiment with staging elements such as lighting, sound, and set design. Troupes dedicate the Fall Session to intensive training in movement, voice, improvisation, scene studies, and script work to encourage a sense of ensemble.
Director: Susanne Moniz de Sá
Labratory Theatre Troupe
Ages 13-19
Turn a blank page into an original script. Teens experiment with like-minded theatre students to create, produce, and perform an original theatre piece. Similar to the work done in other Pre-professional Troupes, Students will gain a deeper understanding of the actor's process, with a greater emphasis on creating original work and sharing knowledge.
Director: Laura McLean
Musical Theatre Troupe
Ages 13-19
Young performers train with professional musical theatre artists to gain valuable ensemble and solo performance experience and enhance the special connection between performers and audiences. Actors can expect to expand their audition repertoire, develop their voice, and learn advanced singing, dancing, and acting techniques.
Directors: Andy Toth & Erika Babins
Senior Theatre Troupe
Ages 15-19
Launch your acting career with intensive voice training, fine-tuned movement technique, non-verbal exercises, and professional rehearsal methods. This year-long program develops the actor's process and stretches your abilities in finding voice and emotional connection. Troupe members will also hone their performance techniques and develop their production skills, including elements such as lighting, sound, costume, and set design. The Fall Session is dedicated to intensive training that develops strong rehearsal techniques and encourages a sense of ensemble.
Director: Paul Moniz de Sá
---
Projects & Performances
THE PANDEMIC THAT DIDN'T DEFINE THEM
A filmed series of 23 monologues by our Junior, Senior, and Laboratory Theatre troupes. Some of the monologues are about the pandemic, and some aren't – because although our young people are experiencing this historic event, it isn't who they are.
The title of the collection – The Pandemic That Didn't Define Them – is appropriate given the circumstances; in an ordinary year, our Theatre Troupes would be preparing to share their work live and in-person. But in a year of reinvention, these young people were unwilling to let the pandemic limit their artistry and commitment to performance.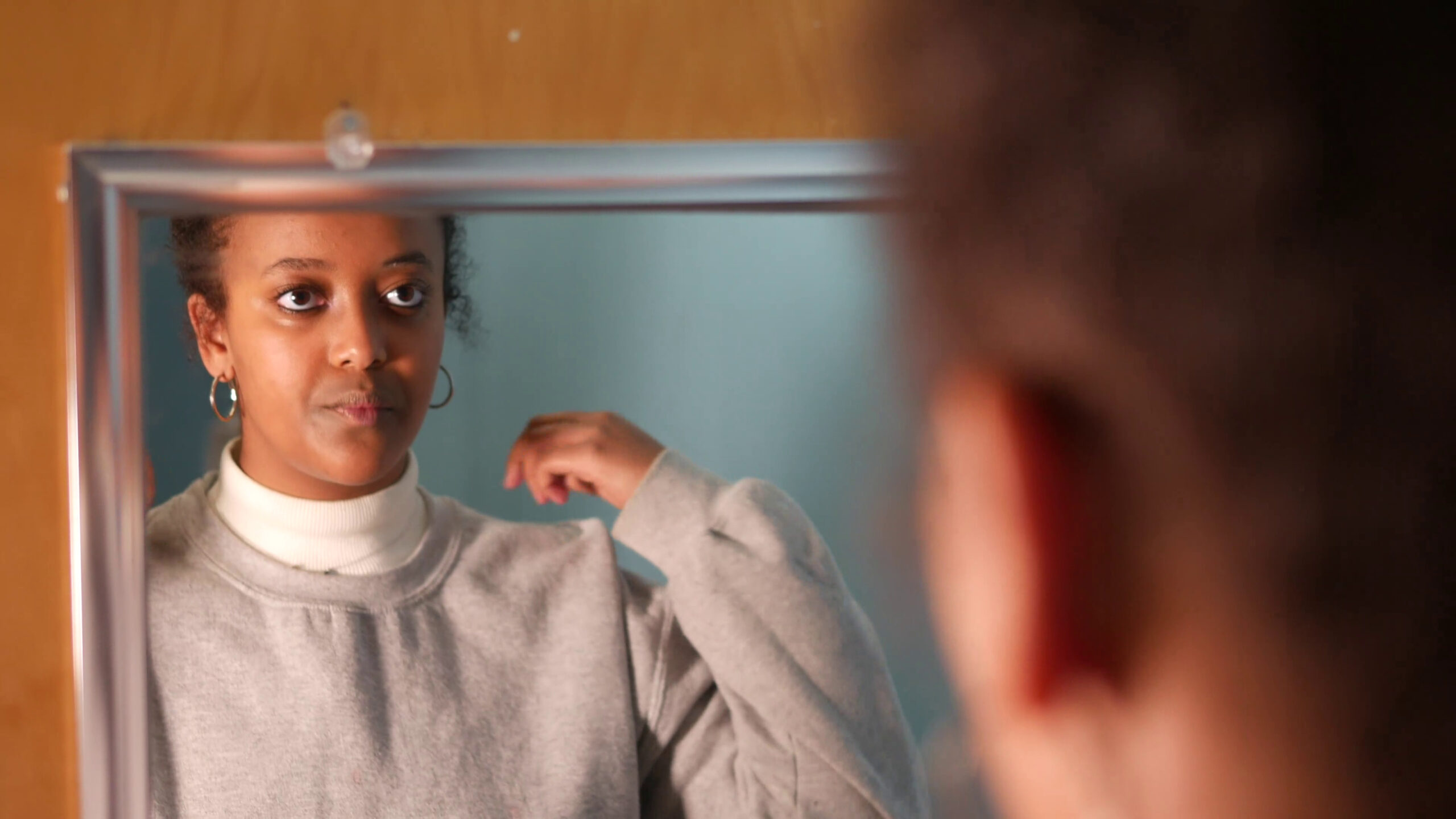 NOT A CLUE: A HALLOWEEN MURDER MYSTERY
An audio play written and performed by the students of the 2019/20 Laboratory Troupe.
It centres on a group of high school students producing a 1940s murder mystery play when everything goes wrong during their dress rehearsal. The captain of the football team and member of the cast is murdered… and everyone is a suspect.
A comedic tale of ambition, friendship, and betrayal in which students must work together to solve the case.