Artistic Leadership
Artemis Gordon
Artistic Director
An artistic and pedagogical authority in dance, Artemis Gordon was named Artistic Director of Arts Umbrella Dance in 1992. Since then, she has developed the program's international recognition. Artemis has toured the Arts Umbrella Dance Company to Europe, Asia, and the United States, and fostered collaborations with companies around the world.
In 2015, Artemis secured an affiliation with Ballet BC, increasing opportunities for emerging artists and amplifying the impact of international choreographers in Vancouver. In 2016, Artemis won the YWCA Women of Distinction award in the Arts, Culture, and Design category. She was also awarded with the 2017 City of Vancouver Mayor's Arts Awards in Dance.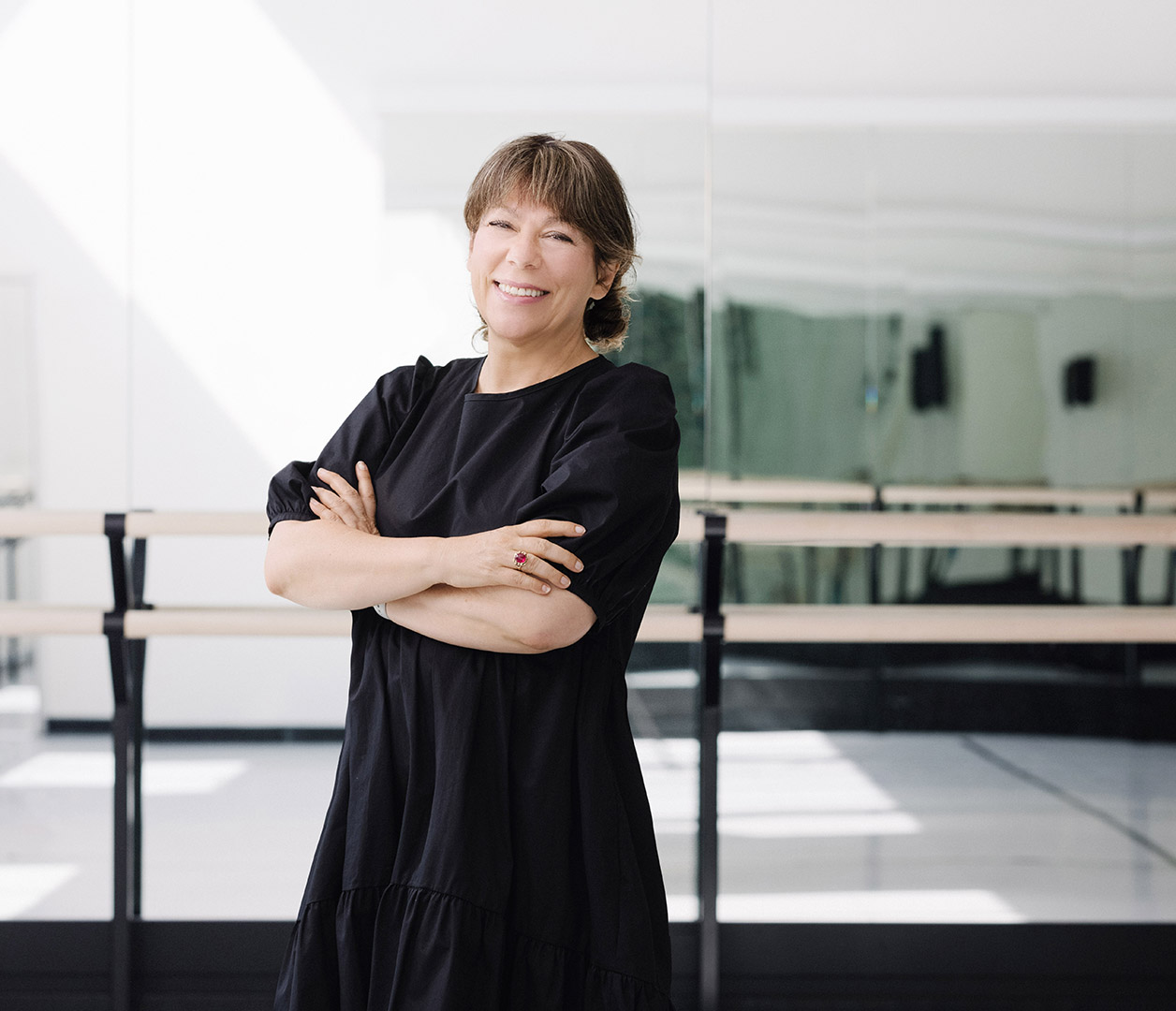 Our Faculty
Senior Faculty
Marquita Lester
Senior Ballet
Marquita trained at the National Ballet School and danced with The National Ballet of Canada, where she later returned to complete the Teacher's Training Program. She was Assistant to the Artistic Director of Alberta Ballet, and then made her indelible mark on Ballet BC over a 19-year period as Ballet Mistress and Associate Director. She has been a member of the Dance Faculty at Arts Umbrella since 2002.
Sabra Perry
Ballet
Sabra has performed in works by George Balanchine, Merce Cunningham, Thaddeus Davis, Ulysses Dove, William Forsythe, Jodie Gates, Jae Man Joo, and more. She was a faculty member at Ballet Academy East in New York, and a returning guest teacher at Alabama Dance Theater and the Parksville Ballet School. She has a BA in dance from SUNY Empire State College in New York and has been teaching at Arts Umbrella since 2012.
Lynn Sheppard
Company Rehearsal Director, Senior Jazz
Lynn trained at the Gladys Forrester School of Dance in Toronto and the Royal Winnipeg Ballet School. As a professional, Lynn danced for Les Ballets Jazz de Montreal, Hubbard Street Dance Chicago, Judith Marcuse's Repertory Dance Company of Canada, and JOE INK. Lynn has been teaching at Arts Umbrella for more than 20 years.
Guest Faculty
An essential aspect of the Arts Umbrella Dance program is to work with a variety of international guest instructors and choreographers. Dancers acquire a broad movement vocabulary and learn how to understand and respond to a variety of choreographic visions. In addition to the immeasurable benefit of increasing their exposure and adaptability to the contemporary dance environment, these connections with the dance community create opportunities and open doors for our students to begin their careers as dance professionals.
Learn more about our guest artists
Meet our Faculty
Visit artsumbrella.com/our-team to get to know our Dance instructors
Our Curriculum
Balanced Training
The Arts Umbrella Dance Program commits to every dancer, from their first class through to elementary, secondary, and post-secondary dance education. Unique, rigorous, and supportive, the program challenges its students in order to develop the tools needed for success in and out of the studio.
Our curriculum balances physical development with emotional and intellectual growth, allowing each dancer to build confidence and fully realize their own potential. We provide a life-changing dance education that has an impact long after graduation.
Support Us
Our Dance programs are supported by the tireless efforts of our fundraising committees. These parents, alumni, and others connected to Arts Umbrella Dance dedicate their time and talents to events and initiatives that bolster the financial sustainability of the Dance Company, ensuring more and more young dancers can achieve their artistic potential.