Pre-Professional Theatre Auditions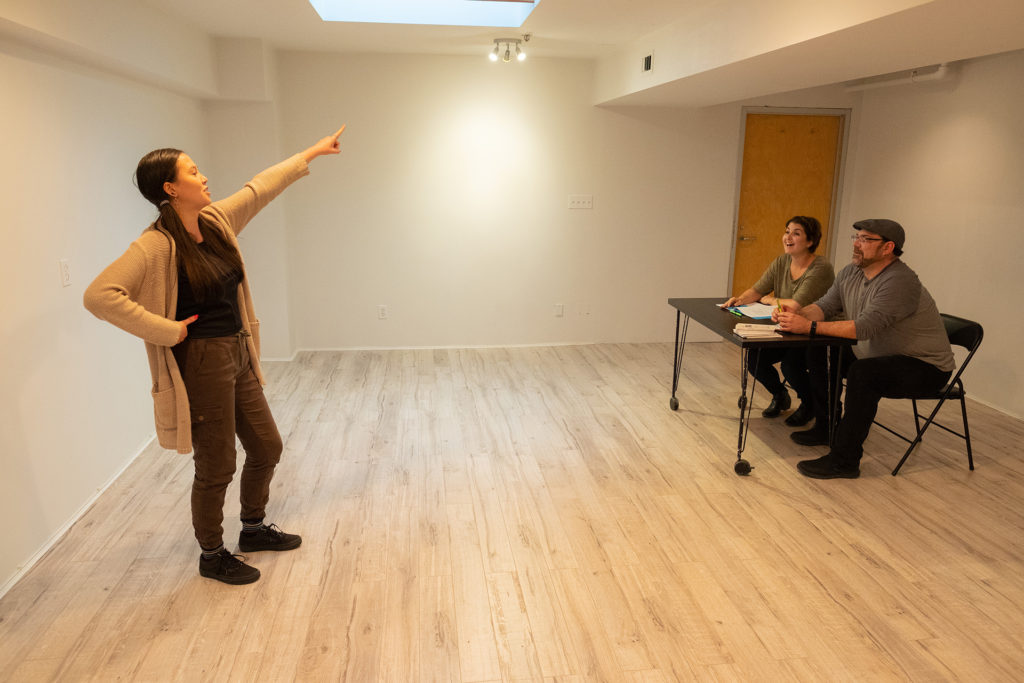 COVID-19 | Auditions Notice
The health of our students, staff, and families continues to be our top priority. At this time, we are planning on holding our September 12th auditions in person. We will be monitoring public health orders and may pivot to Zoom auditions if necessary.
This page includes important information on how to prepare for your audition. Please read to the bottom for tips on how to prepare for your audition and to sign up for a time slot.
Download an Audition Info Package
The Audition Process
Complete the questionnaire at the bottom of this page as best as you can.
You will receive a 15 minute audition slot when your questionnaire has been received
On September 12th, arrive at Arts Umbrella 10-15 minutes early to ensure that you are ready to go at your scheduled audition time.
Audition Date
Sunday, September 12, 2021,  9am-5pm*
* You will be assigned a 15-minute audition time slot upon completion of the audition registration form.
How do I prepare for my audition?
If you would like to be considered for Musical Theatre Troupe you must prepare a song from the Musical Theatre canon. Make sure you have sheet music to bring with you to your audition. Sheet music can be found in hard copy at libraries, or online at resources including composer's personal websites, musicnotes.com, and sheetmusicdirect.com

OR

o   If you would only like to be considered for Theatre, Laboratory, and/or Film Actor's Troupe you may memorize and prepare a monologue from a published play. Choose a piece that speaks to you and make sure you read the play to get as much information about the character and story as possible. If you are so inclined, you may prepare a monologue of your own creation instead.

AND

o   If you would only like to be considered for Laboratory Troupe you must also prepare a short writing sample and submit it to theatre@artsumbrella.com. The sample should be no more than one page long and can be anything you like: poem, short story, script, etc.

AND

o   Prepare one of these movement pieces Choose either the mime or dance combo (password: PPTP2021). If you want to be considered for Musical Theatre Troupe, you must learn the dance combo "Everybody Say Yeah" from Kinky Boots, which can be found on YouTube and Spotify for rehearsal (the combo starts at around 3:30). Music playback will be available at the audition.
NB If you would like to be considered for both Musical Theatre Troupe as well as Theatre, Laboratory, or Film you must have a song prepared. You may choose to bring in a monologue as well but it is not necessary.