Pre-Professional Theatre Auditions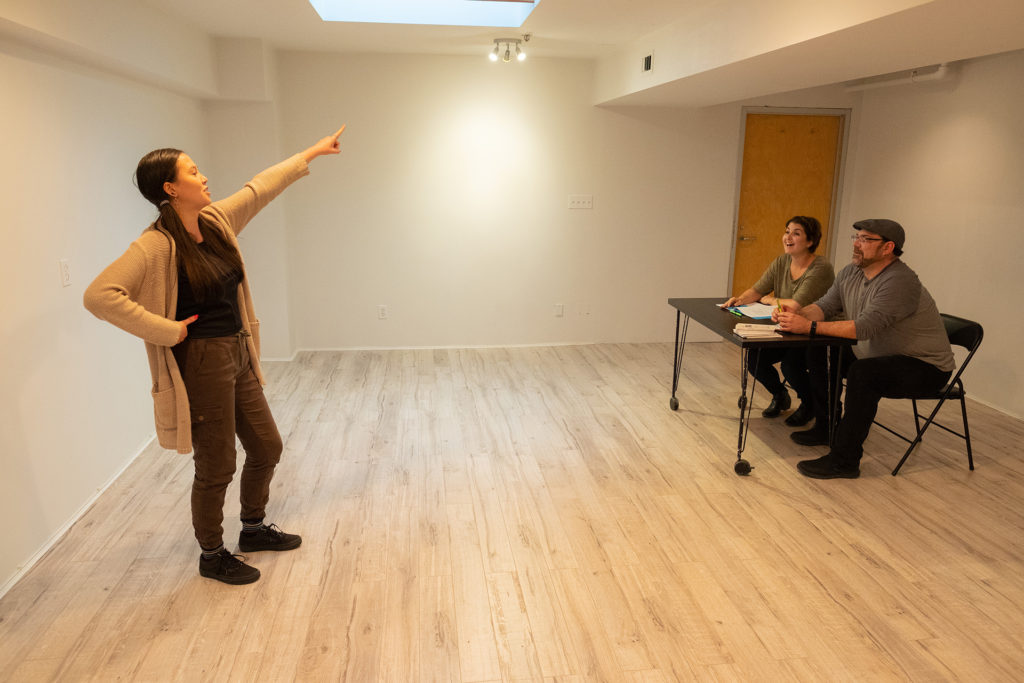 COVID-19 | Auditions Notice
The health of our students, staff, and families continues to be our top priority. At this time, all auditions for our Pre-Professional Theatre Programs will be taking place over Zoom.
This page includes important information on how to prepare for your Zoom audition. Please read to the bottom for tips on how to prepare for your audition and to sign up for a time slot.
Download an Audition Info Package
The Audition Process
Complete the questionnaire at the bottom of this page as best as you can.
Download Zoom on your computer, tablet, or phone. This video will help you optimize Zoom for music.
You will receive a Zoom Meeting Invite and a specific audition time when your questionnaire has been received.
On September 20, enter the Zoom Meeting Waiting Room 5-10 minutes before your audition time to ensure you are ready to go, and you will be let into the Zoom Room at your scheduled audition time.
Audition Date
Sunday, September 20, 2020,  9 am-5 pm*
* You will be assigned a 20-minute audition time slot upon completion of the audition registration form.
How do I prepare for my audition?
Memorize and prepare a monologue from a published play. Choose a piece that speaks to you and make sure you read the play to get as much information about the character and story as possible. If you are so inclined, you may prepare a monologue of your own creation instead.
Prepare a song from the Musical Theatre canon. Choose a track you can sing along to. You can find accompaniment tracks on YouTube, Spotify, PianoTrax, karaoke-version.com, and many other websites.