It's that time of year! Expressions Theatre Festival is back, celebrating the next generation of talented young artists from our theatre programs. Our troupes have been hard at work, stretching their vocal chords and getting into character, and they're ready to share what they've worked on so hard with all of you!
Join in the revolution of Urinetown, where humanity's most basic amenity— the toilet — is at risk. Step into a young person's skin to better understand teen anxieties with Living in My Skin. Celebrate the deeds of a friendly spider in Charlotte's Web. Go back in time to hear a playful compilation of all of William Shakespeare's works — or at least the abridged version. This year, Expressions Theatre Festival offers an array of diverse and thought-provoking works. Here's a quick round-up and sneak peek at this year's shows:
LIVING IN MY SKIN
The world premiere of this ensemble piece features a series of relevant, relatable, and poignant scenes about the difficulties of dealing with teen anxiety. Intense emotions, peer pressure, insecurities, perfectionism, and worries about the future can conjure feelings of uncertainty and loneliness. Talking about anxiety is the first step toward healing, and the students behind this show hope to start the conversation.
Written and performed by the Laboratory Theatre Troupe
Directed by Darcey Johnson

Photography by Adam Blasberg
---
THE COMPLETE WORKS OF WILLIAM SHAKESPEARE: (ABRIDGED) [revised]
The Senior Theatre Troupe will attempt a feat that may be (we don't really know for sure) unprecedented in human history (or at least since Shakespeare was around). To capture — in a single theatrical experience — the magic, the genius, and the towering grandeur of The Complete Works of William Shakespeare in less than an hour.
Written by Adam Long, Daniel Singer and Jess Winfield
Performed by the Senior Theatre Troupe
Directed by Paul Moniz de Sá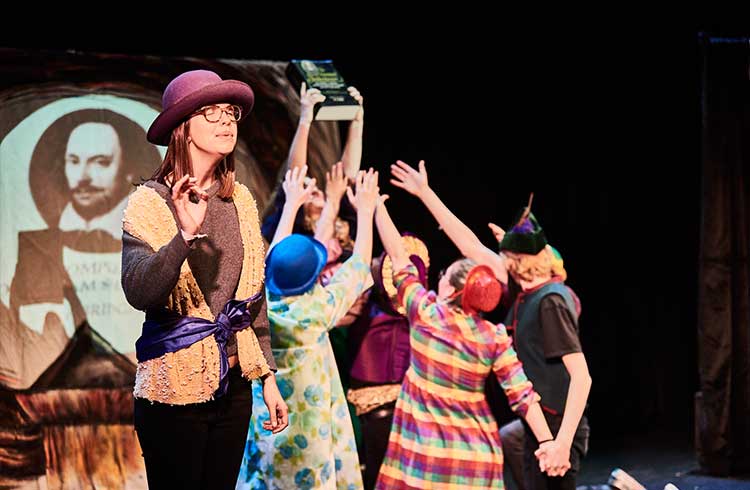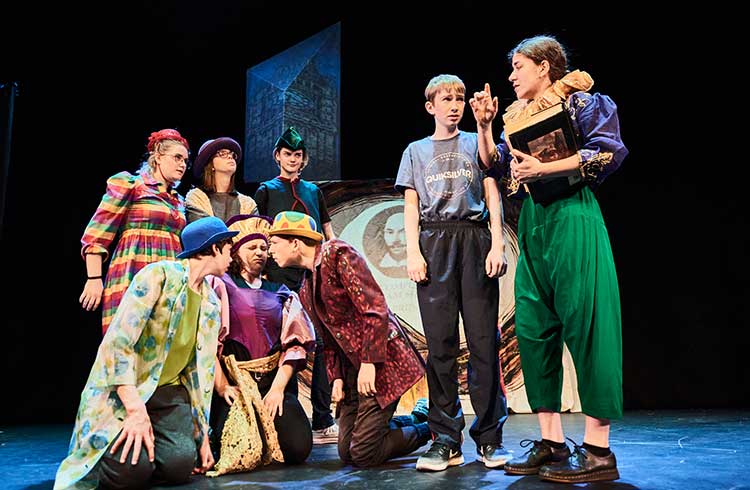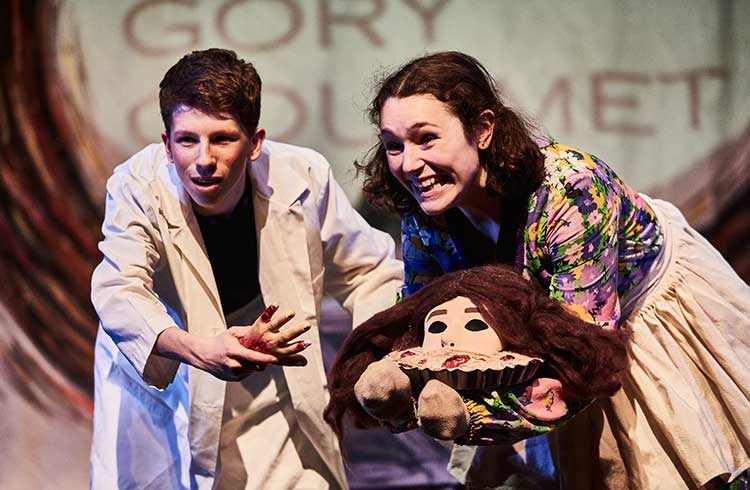 Photography by Adam Blasberg
---
CHARLOTTE'S WEB
This is the story of an irresistible young pig named Wilbur, along with a girl named Fern, who can understand animals, Templeton the rat, a glutton who can occasionally be talked into a good deed, the Zuckerman family, the Arables, the animals, and, most of all, an extraordinary spider named Charlotte, who proves to be both a true friend and a good writer. Determined to save Wilbur, Charlotte begins her story with the miracle of her web in which she writes, "Some pig." It's the beginning of a victorious campaign which ultimately ends with the now-safe Wilbur doing what is most important to Charlotte. This beautiful, telling play about friendship will enchant audiences of all ages.
Written by Joseph Robinette
Performed by the Junior Theatre Troupe
Directed by Susanne Moniz de Sá


Photography by Adam Blasberg
---
URINETOWN, THE MUSICAL
In a Gotham-like city, a terrible water shortage, caused by a 20-year drought, has led to a government-enforced ban on private toilets. The citizens must use public amenities, regulated by a single malevolent company that profits by charging admission for one of humanity's most basic needs. Amid the crowds of unhappy citizens, a hero decides that he's had enough and plans a revolution to lead them all to freedom!
Music and Lyrics by Mark Hollman and Greg Kotis
Performed by the Musical Theatre Troupe
Directed by Andy Toth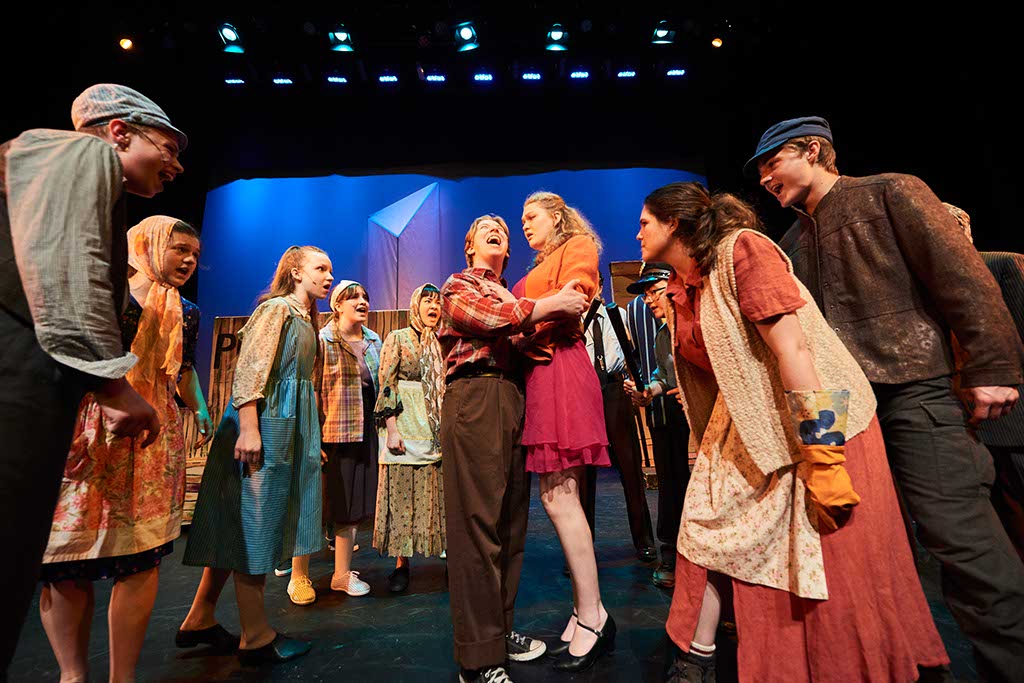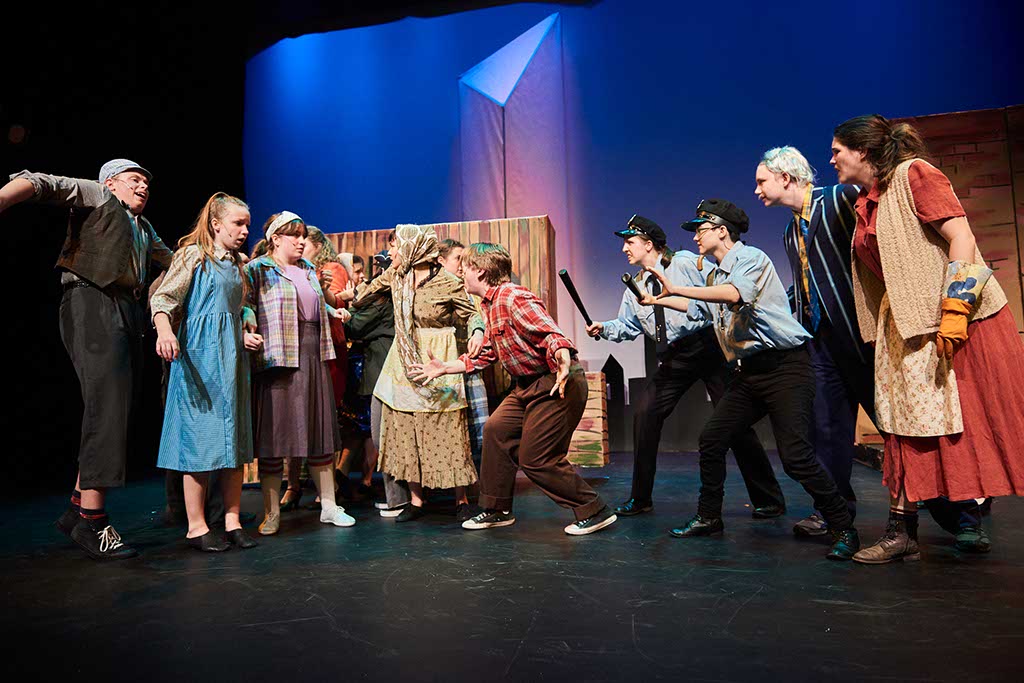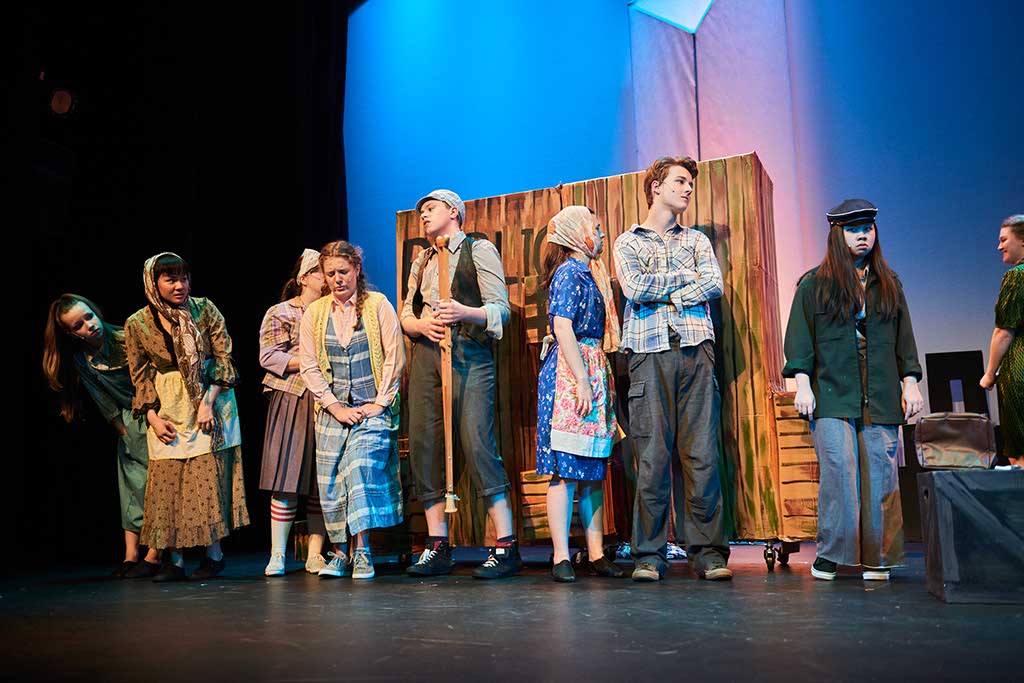 ---
Expressions Theatre Festival runs May 18-27, 2017 at Waterfront Theatre