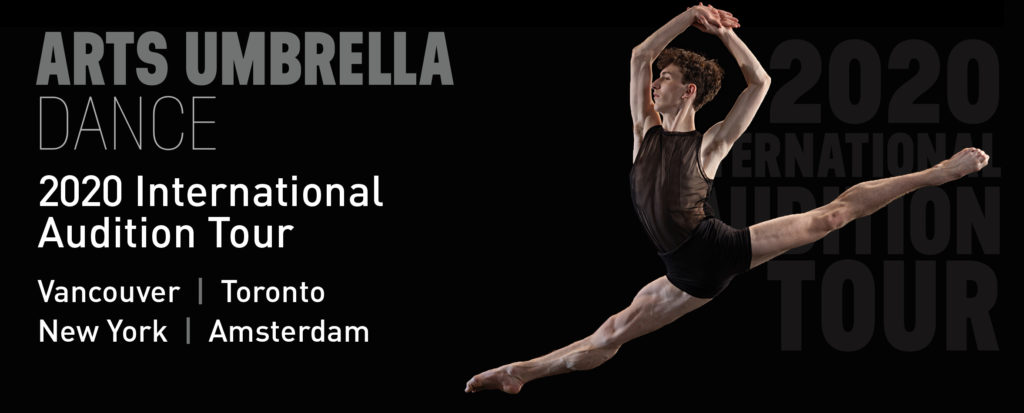 2021 Audition information coming soon.
Video auditions will be accepted for students who are unable to attend a live audition date.
Informations sur l'audition 2021 à venir.
Les demandes par vidéo sont acceptées pour les étudiants qui ne peuvent pas se présenter aux auditions en personne.
---
Live auditions take place in Vancouver, Toronto, and New York for students applying for:
For auditions dates and locations, as well as details on the admissions process, contact Natalie Kardum at nkardum@artsumbrella.com or 604-681-5268 x401.
Les auditions en personne ont lieu à Vancouver, Amsterdam, Toronto, et New York pour les étudiants qui font une demande d'admission aux programmes suivants :
Stage intensif d'été international en danse
Diplôme en danse de Vancouver Community College et Arts Umbrella
Programme de danse professionnel
Programme intensif pour adolescents
Pour obtenir des renseignements sur les dates et lieux des auditions, sur le processus d'admission et pour télécharger une demande d'admission, consultez la Trousse d'admission 2020/2021 [PDF] ou communiquez par courriel avec Natalie Kardum: nkardum@artsumbrella.com ou par téléphone au 604-681-5268 x401.