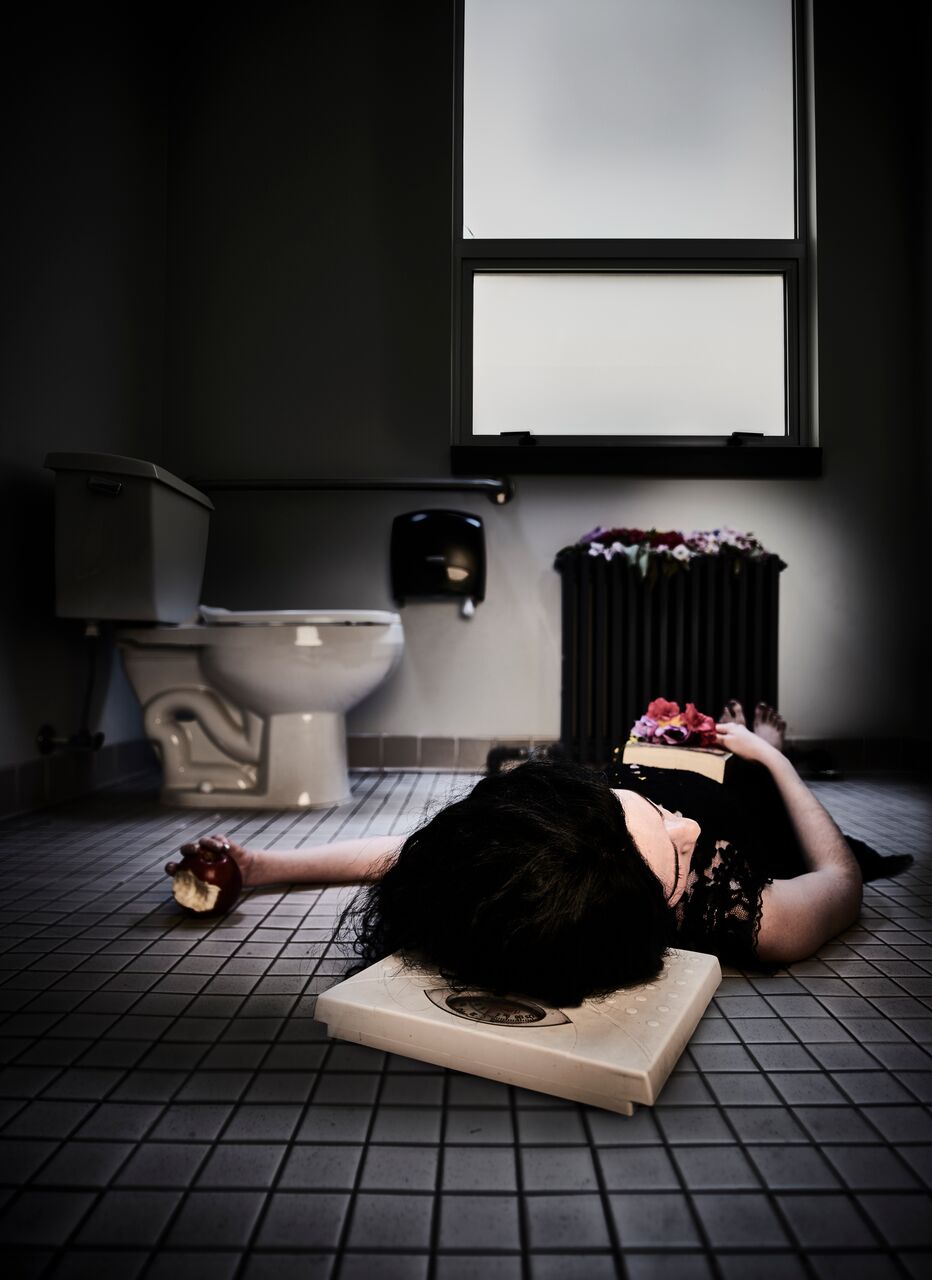 Arts Umbrella x Vancouver Fringe Festival
Growing up surrounded by theatre, it's no surprise that Seamus Fera is now acting, producing, and directing in his hometown. He's producing a show called Her Name Was Mary  for the 2017 Vancouver Fringe Festival and we catch up to talk about the play, growing up in theatre, and seizing opportunities.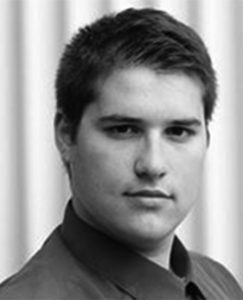 What was your first experience at Arts Umbrella?
Technically, I started at Arts Umbrella when I was seven. Andy Toth was teaching what I now know to be the six-to-eight-year old musical theatre class. I didn't really know what was happening. I thought I was the lead but all I did was hum in the background. We did Newsies. And then I took a long break from Arts Umbrella. My parents ran a company so I did a lot with them. In my grade eight year, my friend Brianna told me about a program at Arts Umbrella. She invited me to the Winter Showcase, which was in [Studio] 108, and it was Shakespeare Shorts. And I thought, "Oh I can do that." So I auditioned the summer after grade eight.
So at that point you had joined the junior troupe at Arts Umbrella. You also started teaching at Arts Umbrella a few years later. How did that come about?
I did one year in junior troupe with Susanne. The next year I went to France for three months so I couldn't commit to a troupe, but Susanne let me be an assistant director. Then I did two years in senior troupe while also teaching as an assistant and mentoring kids in what is now the laboratory theatre troupe. Both my parents are artists so financially it was getting a little stressed with them having paid for three months in France and in grade 11 it got to a point in December when I realized I may have to withdraw. [Paul and Susanne] said, "No, no, no. Don't do that. We'll just get you a job here." So that's how I started assisting.
That sounds like Paul and Susanne. Since then, you've attended and graduated from UBC?
I just graduated with my BFA in acting and now I'm living the post-graduated-theatre-school lifestyle.
And that's where your role with Her Name Was Mary comes in. You're producing the show, tell me a bit about the production.
My friend Tai Amy Grauman wrote it, based on her life. I'm the artistic producer on it, which pretty much means I keep her sane. I manage everything. Today I was painting sets; I helped facilitate rehearsal venues; I do all the marketing; make the press kit; all the stuff to allow the actors to concentrate on the fun stuff.
It's a super dark play. When Tai was 10 years old she met her best friend. They lived in a very small Alberta town and they both dreamed of becoming actresses. They were, as she puts it, soulmates. Mary [Tai's friend] came from a very broken home and at the age of 12 she developed anorexia nervosa. Tai followed suit. The play's about their relationship, dealing with this [mental illness] that a lot of people struggle with.
With such a difficult subject matter, how has Tai chosen to write about it?
The play is told backwards. It's told from the time when Mary dies in a car crash, and then backwards to when they were younger. She wanted to unpack important moments in their life to figure out what happened and why. As somebody who's never dealt with anorexia or bulimia, but who has dealt with a lot of body issues since I'm on the opposite end of the scale, it's a really interesting look. [Tai's] written in two personified eating disorders: There's Amy and Mary [the characters] and there's Anna and Maia [the eating disorders], and they're the personification of anorexia and bulimia slash also wolves. Tai is Metis-Iroquois and so she's negotiating Western theatre models with her Aboriginal heritage. It's a hybrid of supernaturalism mixed with Grimm's Fairy Tales mixed with Aboriginal folklore.
Eating disorders have always been a contentious subject in visual media where there's a risk of glamourizing the illness. To the Bone, for example, is attracting a lot of debate and media attention right now. I wonder, though, if the theatre storytelling medium provides a new way to talk about eating disorders.
Our dramaturge, Veronique West, wrote Marrow last year, which is based off of her experience with anorexia and bulimia. It's very different [from Her Name Was Mary], but I've heard their conversations [Tai and Veronique's] about how everyone's eating disorder is unique. Tai's not exploring everybody's [experience], just her own.
We've been in touch with a couple of eating disorder therapy clinics and they say that our image, for them, is glorifying it. So we've had a discussion about how we make it theatrical, but also respect Tai's experience as well as respect the mass experience. Tai has approached it in a very non-apologetic way… she's not skirting around the issue at all, she meets it head on. Her main goal was not to make this a play about anorexia. It's a play about women, it's about two people discovering themselves. They develop this relationship and as they fight their demons, they learn and discover the true meaning of unconditional love. That's how we're approaching it. Yes, eating disorders are a huge theme in it, but that's not what the play is about.
It's an important subject, so hopefully the play will encourage lines of communication and dialogue. Do you have any other projects in the works?
I'm working full time right now at Bard on the Beach, but also auditioning. I'm producing this Fringe show and I'm acting in another show, so I have to balance those rehearsal schedules. I've already started to think about next summer.
Sounds like you're busy. What are your long-term goals?
I would love to get into a repertory company that runs shows year-long because I do love structure. One of my big goals is to find projects that I'm actually interested in because I don't do very well when I'm disinterested or I just don't care. I've been very fortunate that there have been a lot of fun, exciting projects coming up.
Are you aiming for acting roles or do other aspects of production excite you?
I'm hoping to do more directing. I'm in talks to assistant direct a show at the Arts Club this year and I'm in talks with Andy [Toth] to direct for Awkward Stage. So I'm trying to balance auditioning while still acknowledging the other side of theatre. I'm trained as an actor, but I've always loved being in control.
Do you plan to stay in Vancouver or are you looking internationally as well?
I have this weird dream of moving to Manitoba, which all of my friends just say, 'Why?' to. It has an art scene and it's small and from what I've heard, a bit easier to get into because everybody leaves Manitoba to go to Toronto, Montreal, and Vancouver.
Right now, the uphill battle in Vancouver is that I'm seen as the kid of two very well-known theatre artists or that kid who used to be a student here. So I'm thinking about branching out so that I could have a great triumph and re-enter Vancouver as a real adult.
You speak about opportunities at Arts Umbrella and in the theatre community in Vancouver but how have those opportunities arisen?
All of my assistant directing just came out of me emailing. I've been auditioning and not really booking anything. I don't look theatrically like a teenager and I don't theatrically look like I'm a 30-year-old so I'm in this weird limbo land. There are a lot of roles for 20-year-old men who are the leading man/young boy. I wouldn't even cast myself as that. So I'm looking for alternate ways of staying connected. I emailed this guy who I know well because he was directing a show and said I'd like to come sit in for one or two rehearsals just to see his work. He said, "Okay. Or you could just assistant direct me."
I've heard many stories like this: be bold and talk to people, be engaged in the community and opportunities will arise. Is that fair? For young people interested in theatre but not yet part of the community, a good place to start is at Arts Umbrella.
I was so fortunate because some of the people I met while doing Arts Umbrella are still very close friends and are big inspirations. Scarlett Larry, who I was in troupe with for four years, was an actor, but she's transitioned to stage management and design. She also loves writing and she wrote a play that's now being produced at little Fringe Festivals and now she's in Edinburgh. Other friends have stayed in touch. People who were not even my group per se, who were a year above me or a year below me, who are entering the theatre world are all super connected.
The community extends beyond your classmates. What advice do you have for younger kids, who are perhaps 12 or 13 and getting into a troupe for the first time?
Even if you don't want to become a professional actor, come into the room 100 percent there because that's how you'll get the most out of it. Just show up and just do it. Have fun. Don't let being a teenager stand in your way. I've seen it before with teens in class. They really do want to do it but they have blocks, like we all have. But if you can just let that go and have fun, you'll have so much more of a positive and rich experience. Be invested. If you aren't invested, if you don't want to be there for any other reason than yourself, then there are other things to do.
Find something that you're passionate about.
I'm a big believer of that in general.
What are some of your favourite plays?
I'm obsessed with this playwright/theatre artist named Mary Zimmerman. She did Arabian Nights and she just told the actors to bring in their own research. And they play and explore and she writes from there. She has this play called Metamorphosis that's a collection of Ovid's Roman myths… There's a 10-foot pool of water on stage. It's beautiful because they use the water to represent storms, sexuality, death, it's just stunning. I love the play and I go back to it each year.
If I go Classical, then The Trojan Women by Euripides… and there are a couple of really cool adaptations. Charles Mee, a professor at Columbia, wrote one. He puts his plays on public domain so it's all free [if you cut one word]. And they're wild, they're super weird, super intense, but just gorgeously written in their absurdity.
There's a play by Alan Bennett called The History Boys about [a group] of grade 12 male students in Sheffield, England trying to get into Oxford and Cambridge. It takes place in the early 80s, so they talk about whether they should teach the Holocaust, wondering if it's too close to people's experience, and what the reformation of the monasteries means. It's very funny. Their quips are dry and dark.
---
Her Name Was Mary is playing at Studio 16:
Friday September 8, 6:45 p.m.
Saturday September 9, 2:45 p.m.
Monday September 11, 8:30 p.m.
Tuesday September 12, 8:30 p.m.
Friday September 15, 10:20 p.m.
Sunday September 17, 7:15 p.m.