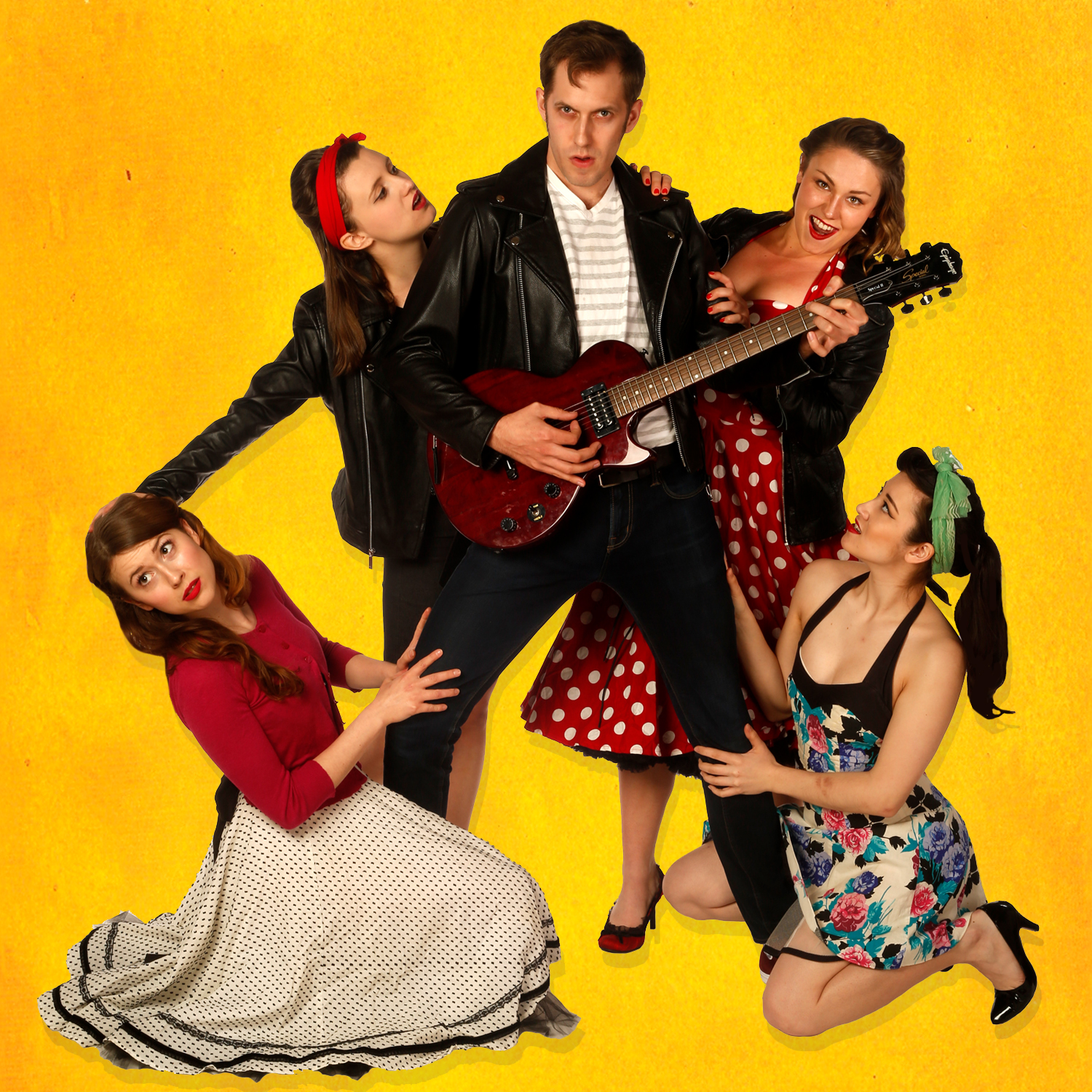 Arts Umbrella x Vancouver Fringe Festival
Over the past few weeks as you walk by Arts Umbrella's Q7 location, you may have heard music drifting from a propped-open door. Rehearsals are in session across Vancouver right now, in spaces large and small, hidden and well-known. The 2017 Vancouver Fringe Festival is just around the corner, and with it, over 100 shows and 700 performances.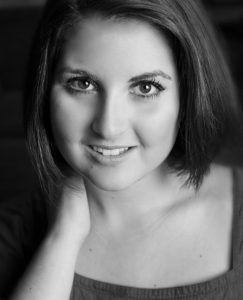 The 17 actors plus crew for Awkward Stage Production's Cry-Baby have been hard at work in advance of their show run at Firehall Arts Centre, September 7-17. We chatted to Cry-Baby choreographer and co-producer, instructor at Arts Umbrella, and all around theatre lover Erika Babins about the show and how to engage youth in theatre.
How did you get involved in Cry-Baby?
I'm an artistic associate with Awkward Stage. I work with them year round, helping to pick the season with Andy [Toth] and I have my hands in a lot of the projects. I do the social media year-round and then I came on as producer for this show as well. It's me and Arts Umbrella alumni Sarah Harrison, who went through the theatre troupe with me, as my co-producer.
Tell me about Cry-Baby.
Cry-Baby is based on the 1990s John Waters film, which is real out there. The musical doesn't hold back, but it does fix a lot of the plot holes in the movie that you just sort of accept because it's a weird John Waters movie. In the musical, it makes a bit more sense.
Why did you choose this for Fringe?
It's a common story: it's a Romeo and Juliette, boy from the wrong side of the tracks meets square girl, they fall in love story. But it's so self-aware that it's still really relevant. There's a character, Nora, who has some kind of mental [health] issue that is not dealt with properly—because it's the 50s—and she becomes almost the villain, or the antagonist at least, because there's no proper help for her. There's a song called "Squeaky Clean" that the squares sing about how clean they are, and they rhyme Venus with cleanness (and not something else that you think would rhyme with Venus.)
The film is a musical as well. How has it been adapted for the stage?
It's none of the music from the movie—which on the one hand is too bad because the music in the movie is great, but this music is so catchy. It's so rockabilly. It's written for the show specifically. It's by the same people who wrote the music for Hairspray. I guess their job is to convert all John Waters' movies into musicals. But it sounds great. If you didn't know any better, you would think they're just rockabilly songs from the 50s.
One of Awkward Stage Production's mandates is to bridge the gap for emerging artists. Since Cry-Baby is a musical, your cast and crew must be pretty significant. What have you done to ensure this is a successful experience for young theatre makers?
The call was for emerging artists and we made sure they knew that they were going to be paid. We aren't paying a living wage, however, because we just can't afford it.
We put out the call in March and auditioned in April. We had two auditions and they had to come in and sing a song—and we had them sing a rockabilly song, not a song from a musical because that would tell us more for this show than them coming in and singing "Somewhere Over the Rainbow" or "I Dreamed a Dream." Especially with the emerging artists, we wanted to be clear that we wanted a certain style because that would be the style they would be singing in the show. So they came in with a song and a monologue.
You're both a co-producer and the choreographer for Cry-Baby. Was there a dance component to the auditions as well?
At the callbacks, I did a dance with them. So I spent about half an hour teaching a combo and then made them do it all by themselves. In a tiny room with lots of sweaty humans. And then we did sides. So the director gave them scenes for the first time that day, to read and play around with, to see how the actors worked with each other, not just in monologues. From there, we sat down at the Keg and ate our burgers, because we had pretty much been auditioning all day, and we cast the show.
What's the total number of cast?
Seventeen. There are a lot of people playing ensembles for both the squares and the drapes. So they're changing constantly. We've got one person playing all of the adult male parts. Even then, it's still 17 people. It's a lot [for the actors].
How has it been working on something as complex as a musical in a condensed rehearsal period?
Everything happens because we have a magnificent stage manager, Koh McRadu, and she makes the schedule and knows who's got conflicts and who's not going to be there one day, and what's on our list of things to do, and how will we fit this and that in. And also taking breaks. We have two equity members and an equity director, so we have to take breaks at certain times. So in five hours, we have to take two 15-minute breaks, we can't take one half-hour. All of that fine-tuning, props, set, it's all Koh. We love Koh.
You've been rehearsing at Arts Umbrella's Q7 location. Does it work well as a rehearsal space for your Firehall performances?
It's so nice rehearsing at Arts Umbrella because the space is almost the same size as the Firehall, maybe a touch bigger. The Firehall is a studio stage, so the seats are on the floor. [At AU], we marked out the line of where you can walk up to and still have five feet before the audience. People are so used to the edge being the edge that we need to convince them to come to the line because they'll still be five feet from people in chairs.
You're not going to fall off the stage or hit an audience member if you come right up to that line. What a great venue though, it still feels intimate, but you actually have a decent-sized capacity. Tell me more about your role with Awkward Stage.
My first show out of university was with Awkward Stage in 2011. We did Smile. I was a cast member. Andy and I had met when I was in university; he was a guest instructor. Later, I got an email from him asking if I'd like to choreograph a musical at Arts Umbrella. I had only choreographed one show in high school before that but he insisted I would do fine. That was for Lucky Step in 2012. And I have been choreographing troupe ever since.
So choreography wasn't something you initially set out to do?
Not formally. I started teaching in my dance studio when I was 15, as an assistant. And kept teaching and learning. In university, I assisted the younger years in dance with my dance professor. I took musical theatre at Capilano. You figure out how to do it after. That first year [at Arts Umbrella] was a lot of learning and making my roommate try things for me before I brought it to rehearsal because I just didn't know. I was on contract with Arts Umbrella for a time, and then in 2014 I started teaching in the theatre faculty: musical theatre.
What are the ins and outs of teaching choreography to students who might be new to musical theatre or even movement?
Because I come to choreography as an actor, I am very story-based. So I will sit down with the music, and figure out what the story is, what has to happen during the song, why the song exists. And then, once I see the skill-set of my dancers, I decide what the movement's going to be. So in a show like Cry-Baby where I have really strong dancers in my ensemble, we just finished choreographing a jail break-out scene that is ridiculously complex, with moving parts and all. But if I had eight dancers who had never danced before, I would still be able to tell the same story, it would just look different. There are ways of using basic movements with precision and cleanness that don't look basic; they look so spectacular, in the spectacle sense of the word. As soon as you choreograph above technical capacity, then it looks bad. It looks like both the choreographer and the dancers don't know what they're doing. So you should take a step back and make sure it's clean.
So what's the biggest show you've choreographed?
Bring It On at Arts Umbrella. It's based on the movie, but updated for the stage. The whole show is about cheerleaders: two different cheerleading squads and one is very preppy and one is urban. The styles are so different. In the Broadway production, it's written that there are two ensembles for the two schools. We didn't do that. It was as hard on [the students] as it was for me. In the last 15 minutes, it's one squad's national competition, then the other squad's national competition, and then the finale number. The actors are only supposed to be in half. It was a challenge choreographically, to keep the stories and styles true and separate.
What advice do you have for younger kids who are coming up in theatre and aren't sure if they want to pursue it or some branch of it? After all, you veered to a different course in your career.
Try everything. I've tried crew, stage management, directing, writing… You figure out what you're good at and what you like. And those aren't necessarily the same things. That's when you have to make the hard decision. There are so many jobs in theatre, like theatre education, arts education, arts management, publicity, writing reviews, costume design. If you're visually artistic—which I'm not and I wish I was—the idea of doing costume design, lighting design, set design, that's still working theatrically and collaboratively with a team, but you're bringing your skills sets as a visual artist—as an electrician, as a carpenter—to the show.
---
­Cry-Baby is playing at Firehall Arts Centre:
Thursday September 7, 6:45 p.m.
Saturday September 9, 8:30 p.m.
Sunday September 10,1:45 p.m.
Monday September 11, 6:00 p.m.
Wednesday September 13, 6:00 p.m.
Saturday September 16, 3:15 p.m.
Sunday September 17, 2:00 p.m. & 7:15 p.m.
Want more Arts Umbrella x Vancouver Fringe Festival?
Q&A with Seamus Fera, artistic producer of Her Name Was Mary
How to Transform Any Space into a Theatre Venue
And check out these other Vancouver Fringe Festival shows featuring AU alumni and staff
Beaver Dreams > Produced by Maggie Winston, with Mika Laulainen acting > September 8-17 at Havana Theatre
Generation Hot: Waterborne > with Seamus Fera acting > September 7-16 at False Creek Gym
Kurt Vonnegut's The Euphiuo Question > Directed by Matt Clarke > September 7-17 at Havana Theatre
12 Minute Madness > with Geneva Perkins acting > September 9-17 at Firehall Arts Centre