Meet Angie Silva (he/she)! Now 18 years old and in Grade 12, Angie has been performing with the Musical Theatre Troupe as a part of the Pre-Professional Theatre Program at Arts Umbrella since 2021.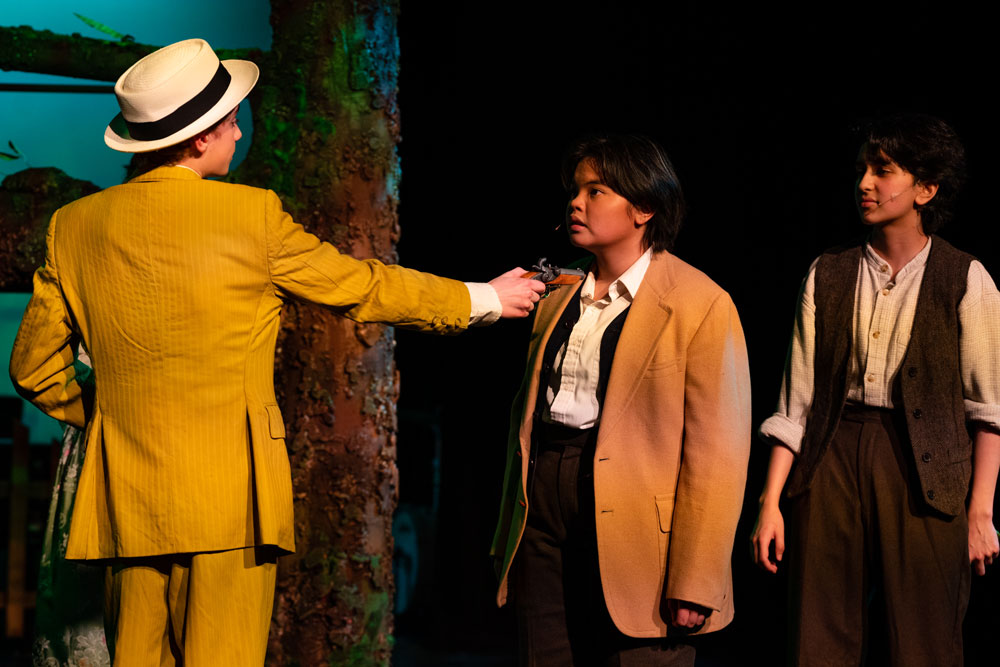 Since a young age, Angie has been interested in the world of theatre. "I remember the first professional theatre show I watched was a production of Mulan by Repertory Philippines and I was like, I want to do that too!" Inspired, Angie began to take part in school and summer programs in the Philippines. Angie's childhood included moving to various other countries with his/her family, including Kazakhstan and Canada, where Angie continued to explore theatre programs alongside fellow ex-pat kids.
Last year, Angie participated in both the Arts Umbrella Winter Shorts and Expressions Theatre Festivals and performed in the Musical Theatre Troupe's production of Tuck Everlasting as the Tuck family patriarch, Angus Tuck. This year, he/she will return to the stage at the Jack and Darlene Poole Theatre to play two different characters in the Musical Theatre Troupe's production of The Secret Garden: Ben Weatherstaff in Cast A and Archibald Craven in Cast B.
Based on the beloved children's novel, this version of The Secret Garden has been reimagined with a sparkling score by Marsha Norman and Lucy Simon. The story follows 11-year-old Mary Lennox, recently orphaned in India, as she returns to Yorkshire to live with her embittered, reclusive uncle Archibald and his disabled son, Colin on their estate. The estate's many wonders include a magic garden, which beckons the children with haunting melodies. "Dreamers," spirits from Mary's past, guide her through her new life, dramatizing The Secret Garden's compelling tale of forgiveness and renewal.
Throughout the rehearsal process, the cast of The Secret Garden has done deep character work, as well as detailed research on the story and its history. Under the guidance of their director (Arts Umbrella Interim Artistic Director of Theatre, Music & Film), Andy Toth, the cast has explored the script and reflected upon adaptations they could make to portray their characters in more inclusive ways.
Without giving away too much of the plot, Angie expressed his/her feelings on how The Secret Garden depicts people with disabilities and some of the conclusions the cast reached together. "We realized that you don't necessarily need to be able-bodied to be happy. And you can say the word disabled, it's ok." Angie appreciates and is inspired by Colin's character identity, sharing "the way one of our actors plays Colin is by playing him as something that is; nothing good, nothing bad. It's a natural thing that you're allowed to acknowledge."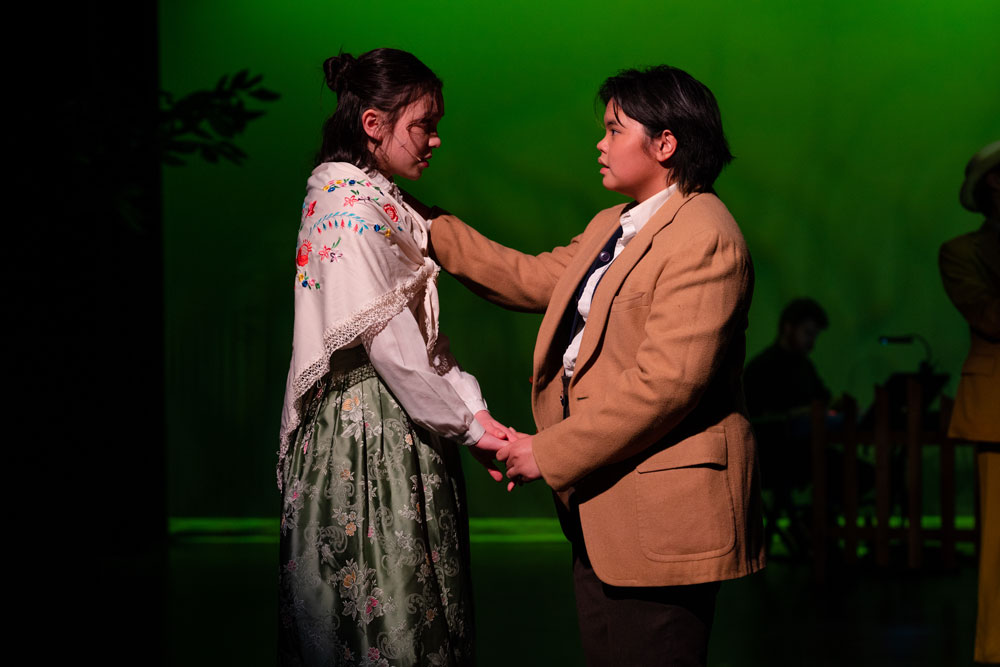 Angie is still exploring how to portray Archibald Craven and his hunchback as the clock counts down to opening night. Angie feels a strong personal connection with both characters he/she is playing, because of Angie's lived experience as a person with Tourette Syndrome. Angie shares: "When it comes to Archibald Craven, there is that relatable feeling of having to be careful because I am afraid I am going to hurt a person when in fact I am just going to be who I am. When it comes to Ben Weatherstaff, what Angie is to crocheting, Ben is to gardening – in terms of nurturing and taking care of things. He sees people as equals and I really appreciate that about him."
When discussing ways Angie's acting practice is impacted by Tourette's, he/she shared that being able to copy sounds so well contributes to strength in quickly identifying relative pitch. Angie shared that sometimes, his/her tics can be subtle and manageable, whereas other times, they can be harder to control. Angie says "luckily when I am on stage, they don't happen as often because I am concentrated and in character, however, during rehearsal, I am excited and anxious which elevates the tics."
Traditionally, Archibald's hunchback has been seen as a disability in the many stage and screen versions of The Secret Garden that have been produced over the years. However, in their exploration, Angie and the cast noted that Archibald was hidden away from a very young age and felt like he was unlovable because of his physical appearance. Angie notes, "We feel that this is part of why he pushes people away; that is what he has been conditioned to do." The cast is trying to find a balance in portraying this character's journey that is true to what was written, while also showing that it is not a healthy view of disabilities.
From the character exploration of both Colin and Archibald, the cast and creative team decided to take a different approach to the end of the play. In this version, the story will focus more on the relationships and connections between characters and less on how being able-bodied is what makes a person happy, or is the only way to have a happy ending. Angie is in support of this approach. "I feel like what Andy and the team did was really special and it also represents people who are disabled or have trouble with mobility. Ableism isn't as often talked about as other social issues."
Angie shared that he/she is passionate about disability advocacy from his/her experience as a person with Tourette Syndrome. Angie has hopes for the future that knowledge of and language around disability will change, as will interactions between disabled and non-disabled people. Angie says "You don't have to use alternative terms like differently abled, you can say disabled or with disabilities. You can listen to a disabled person to find out what they'd prefer to be referred to as. The argument about language shouldn't be between abled people." Angie also encourages people to ask others if they need help before diving in to help them. He/she suggests remaining open-minded, asking questions, and avoiding making assumptions.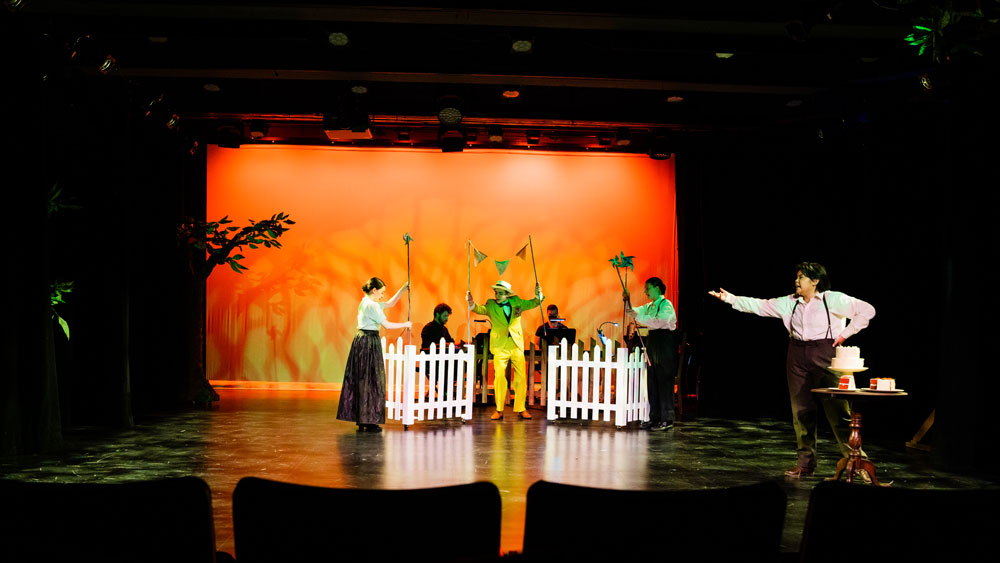 Don't miss out on seeing Angie take the stage this spring! The Secret Garden will be performed at Arts Umbrella's Jack and Darlene Poole Theatre on Granville Island as a part of Expressions Theatre Festival 2023. To view showtimes and to purchase tickets, visit our events page.