With three other five-year-old boys, Levi is smushing paint inside a folded sheet of paper. The class is learning how mirror-imaging can create symmetrical pictures, and—since it's October—they are painting owls.
Instructor Grace Gihm tells the class to apply lots of paint to the paper. "Double-paint brush!" says one young artist, his little hand gripping two brushes. "Three paintbrushes!" says another across the table. Levi is applying paint with gusto too—though he's not always been so enthusiastic about art.
"He hated art and colouring," says his mom, Rose, "he would struggle to pick up a pencil." At times, gross and fine motor skills as well as trying new things have been difficult for Levi, who has autism. But over the past year at Arts Umbrella South Surrey, learning everything from drama and hip hop to drawing and painting, "he's trying new things."
"The teachers know how to work with him," says Rose, who appreciates the inclusion of special needs in the studios. "Having a child with autism means that we dropout of more programs than we stay in, but he keeps wanting to come back to Arts Umbrella."
Watching Levi in his half-day immersion program, it's clear he is comfortable and included. He quickly makes friends with new faces, gives hugs, and knows the name of the pretend dragon that lives in the supply closet.
His baby sister will be starting classes one day. She should take hip hop, says Levi, with a cheeky smile. "I like to have dance parties."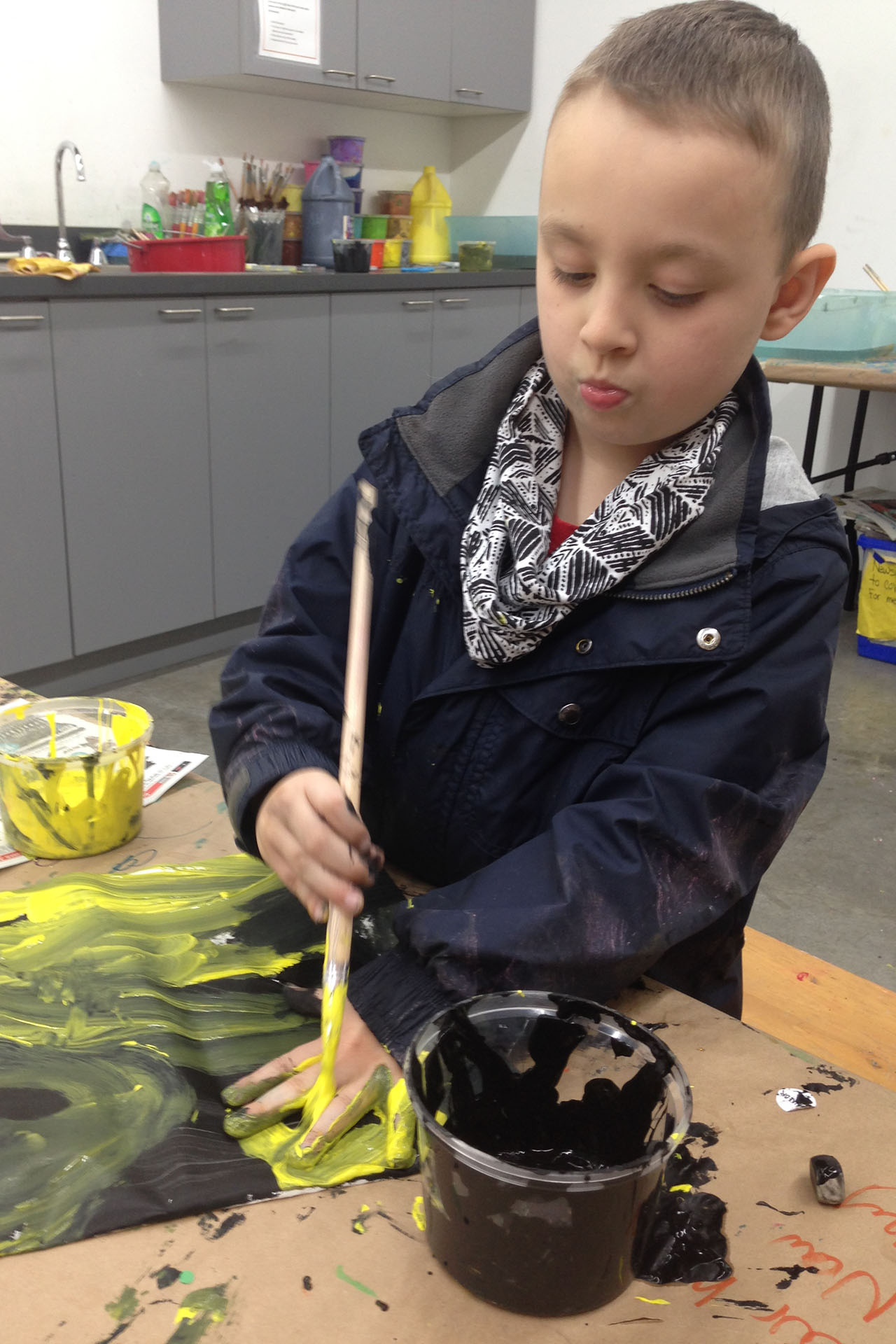 Seeing kids happy, supporting them—that's what you guys do here.
—Rose, Levi's mom