Culinary workshops in South Surrey teach teens more than knife skills
Is cooking an art form? According to Vikram Vij, undoubtedly so. Cooking is a form of expression. It requires skill, attention and intention. It's thoughtful.
In some ways, food can be considered one of the earliest art forms. Not only can you imagine the plate as your canvas and food as your medium, cooking is a cultural experience. A form of artistic expression, creativity in the kitchen allows a chef to design an experience for her guests. In the same way an actor interprets the lines in a play or a painter human emotions, a chef can combine their technical skills with their own unique twist to produce delectable dishes. Further to that, the dishes are then shared with friends, family, and in restaurants, perfect strangers. Art, and cooking, brings people together.
When acclaimed Vancouver-based Indian chef Vikram Vij approached Arts Umbrella to partner on a teen culinary workshop out of his South Surrey restaurant My Shanti, we were thrilled. Three workshops for teens ages 13 to 18 introduce budding chefs to the restaurant industry and art of cooking.
For Vij, who moved from India to Austria when he was just 17, working with teens who are exploring their passions reminds him of that time in his life. "I'd never sat on a plane before," says Vij of his journey to Austria. "The stewardess told me to put my seatbelt on and I didn't even know what a seatbelt was because in India, we didn't use them." His stories at the workshops set the kids at ease. Compared to flying to a new country where you don't speak the language, getting up early on a Saturday morning for a workshop is nothing. "I was so scared," says Vij, "but I took that plunge."
His advice to the kids? "Be motivated in whatever you do."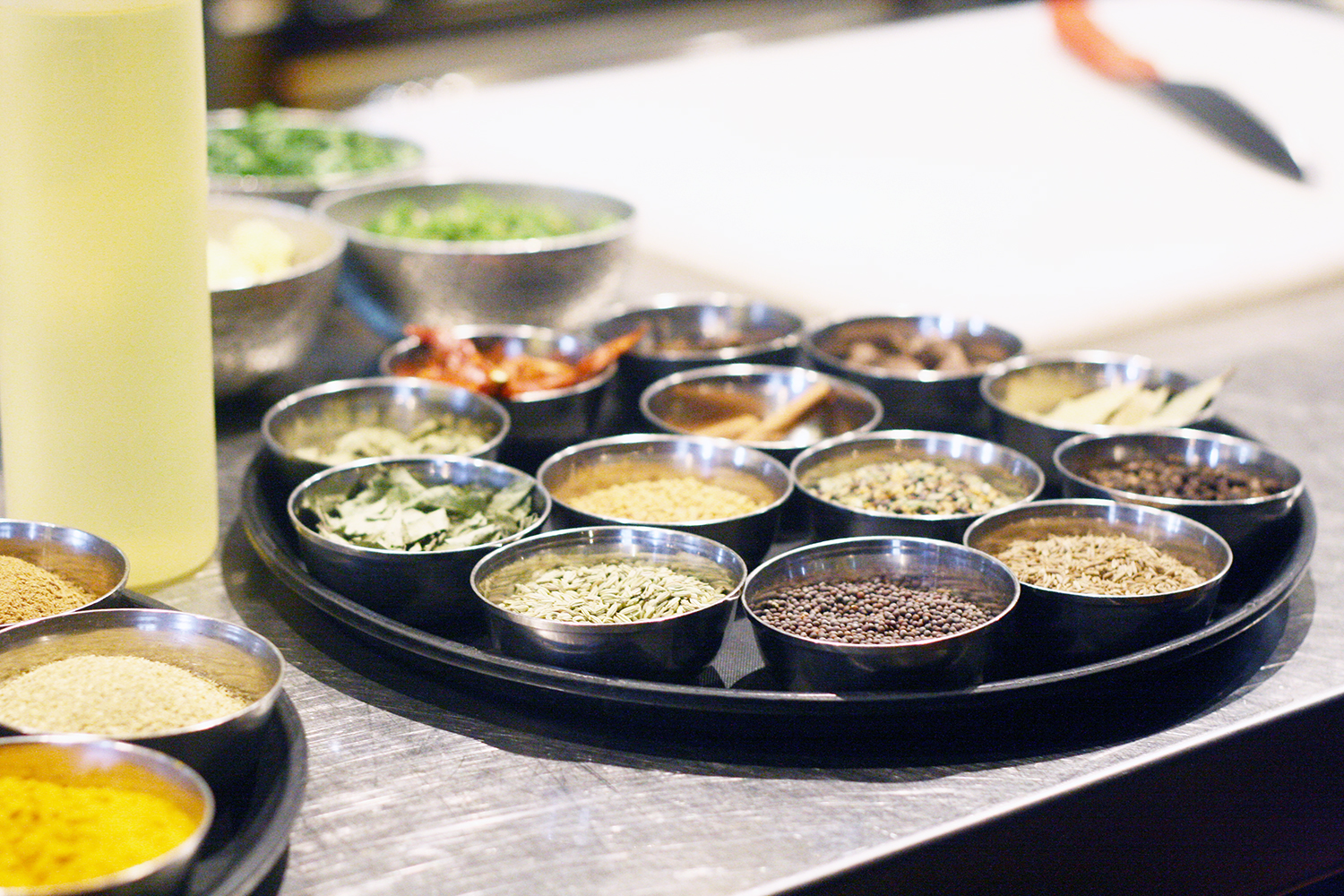 At Arts Umbrella, an undercurrent to our programming is to do good. Communing over delicious food, sharing culture, and cultivating new friendships is all a part of that. Vij's workshops are as much about cultural impact as they are about cooking.
They start their workshops with grapes. Why grapes? Because the teens are too young for wine. "Why is it important to have a sip of wine with your food?" asks Vij. "It's part of the culture [of food]." As an immigrant, Vij understands the difficulties of coming to a new country. He's brought with him a culture and art that includes spices and food. And it's something he can share with people in his new country. "Respect your culture," Vij reminds the kids.
From walking the teens through the restaurant, having them pour water and serve each other, to outlining the spices and ingredients used in Indian cooking, Vij peppers his workshop with life lessons. Through it all, there are some repeating threads: be passionate, work hard, and respect others.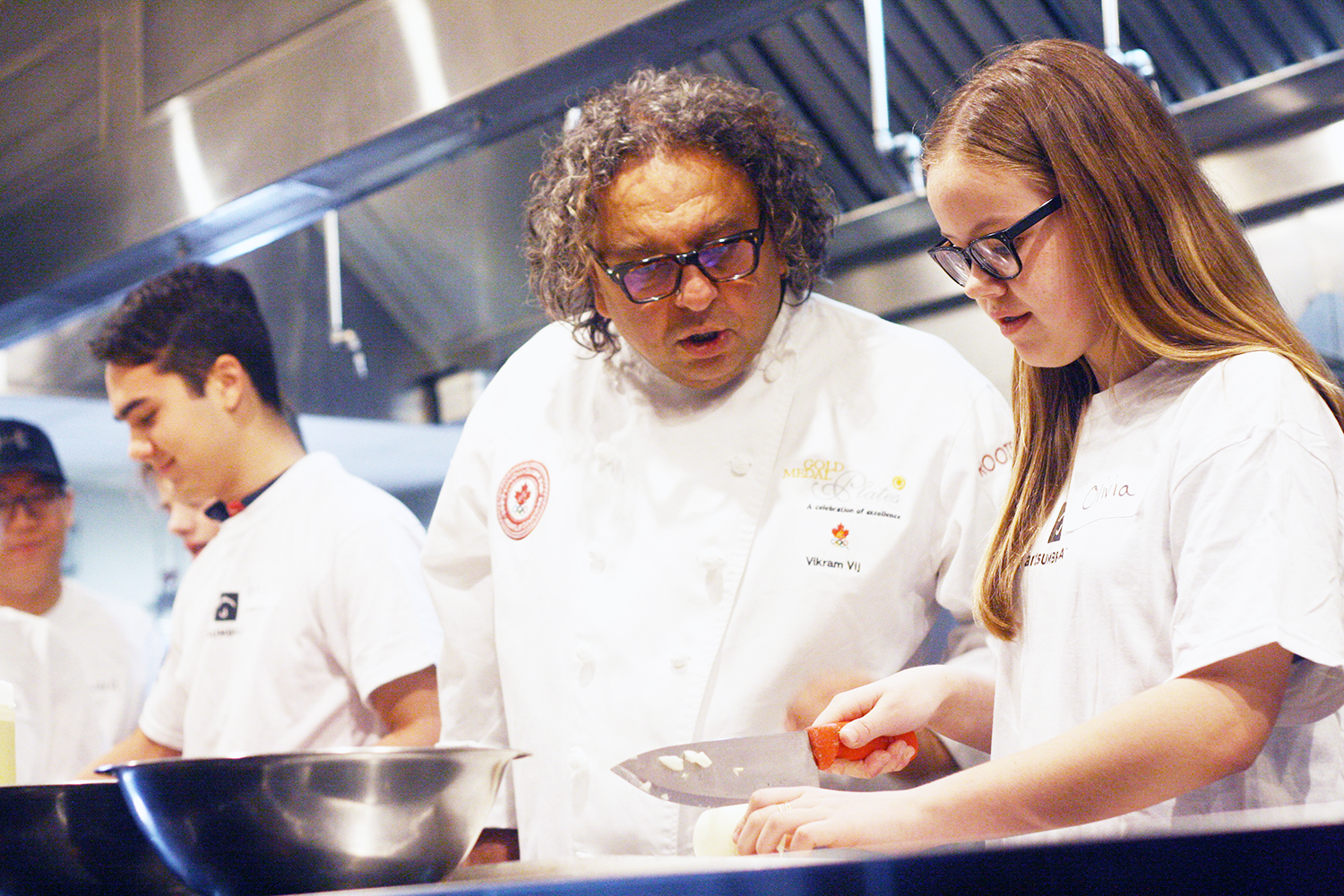 "Cooking is like writing an essay," says Vij. It's subjective. "When you write an essay, you're always right, it's just about interpretation." But to be good at something always requires hard work. "It takes years and years and years to be successful and hard work is the only way to do it," Vij tells them. "You may be smart and good at something, but you have to work hard or nothing will come of it." Lessons we can all take home, along with take-out from My Shanti, of course.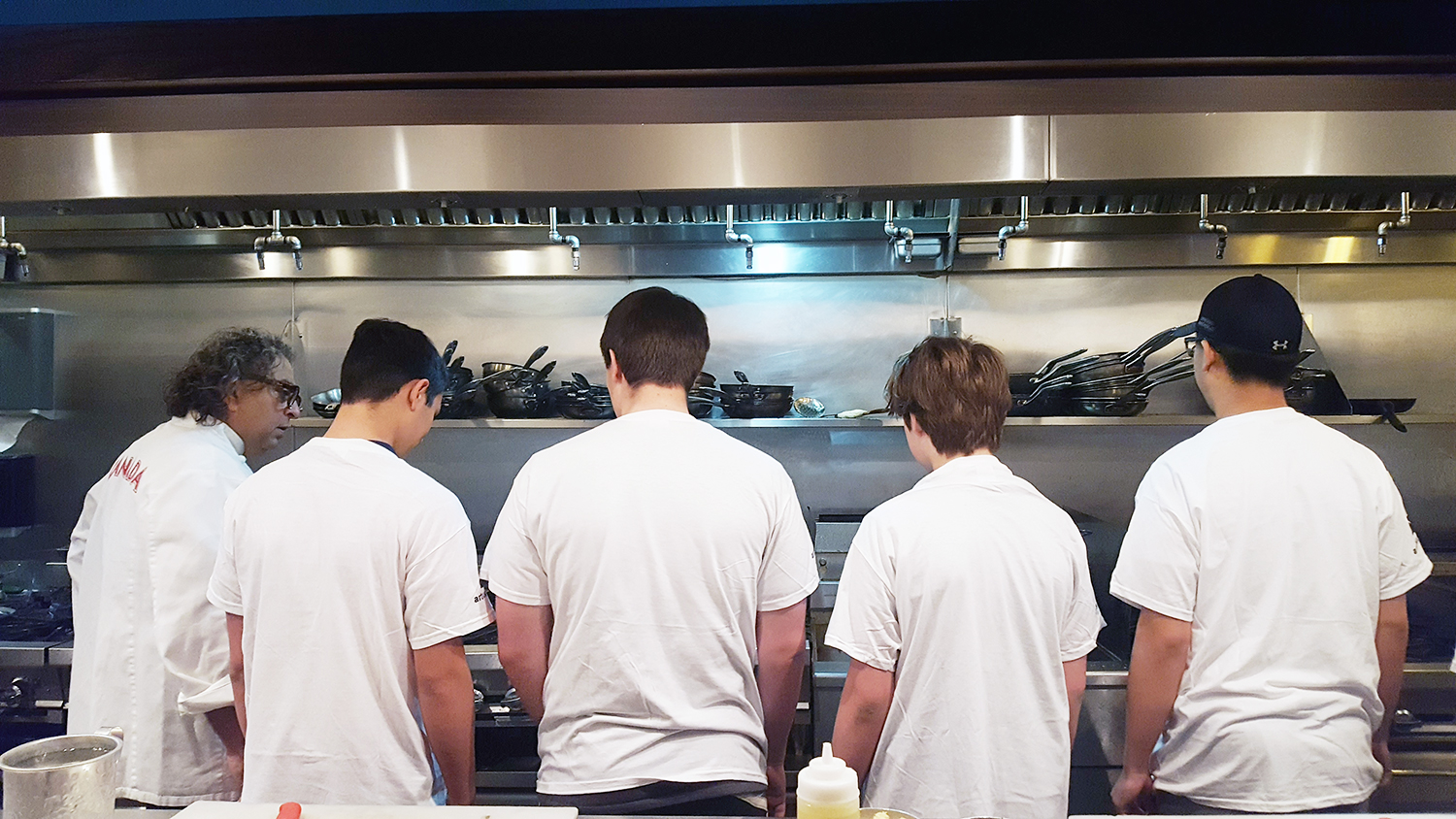 ---
The Chef Vij Culinary Arts Workshop is the perfect opportunity for a budding chef age 15-18. Students get to explore the culinary arts and restaurant management with Vikram Vij at his My Shanti restaurant in South Surrey. Register for this workshop today!