Every year, Arts Umbrella Dance welcomes renowned guest choreographers and repetiteurs to its studios. Our guests hail from all over the world — Belgium, France, Sweden, the United States, Israel, and more. The extraordinary opportunity for members of Arts Umbrella Dance Company to work with such an exceptional roster of international contemporary dance artists is unparalleled.
BE MOVED, Arts Umbrella Dance Company's Season Finale, offers audiences the chance to see works by these acclaimed choreographers. In this series, we'll share some information about these contributors. Tickets for BE MOVED are on sale now. Visit artsumbrella.com/bemoved to book your seat today.
Wubkje Kuindersma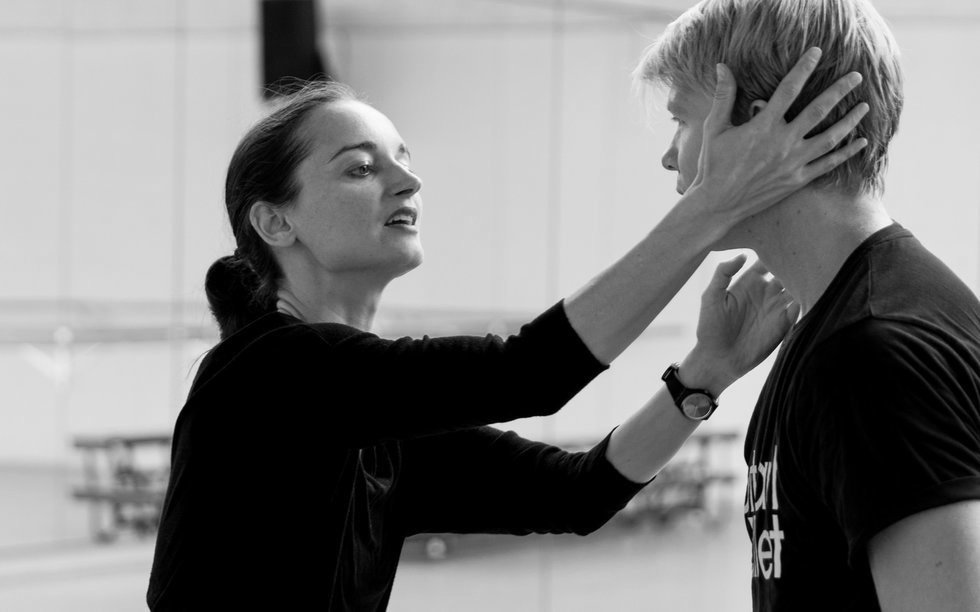 Born in Cameroon, Wubkje Kuindersma is a Dutch dance artist and choreographer. She was educated at the Rotterdam Dance Academy where she won the Grace Prize from Danserfonds Foundation before dancing with companies including the Danish Dance Theatre, Gulbenkian Ballet, Random Dance, Djazzex, and Staatstheater Nürnberg. Throughout her career, Wubkje performed works by renowned choreographers Ohad Naharin, Tim Rushton, Wayne McGregor, Jiří Kylián, William Forsythe, Didy Veldman, Jo Strømgren, and more.
Her first choreographed piece, Aquasomnia, won an award for originality of movement vocabulary and outstanding movement quality in the choreographic competition U30 in Cologne in 2010. Her work, Two and Only for the Dutch National Ballet, has received international accolades. In 2018, Wubkje was selected to serve as an Artistic Partner Initiative Fellow at the Center for Ballet and the Arts at New York University.
As a choreographer, Wubkje has created works for the Dutch National Ballet, Theater Dortmund, Noverre Society of Stuttgart Ballet, Korzo Theater, Nederlands Dans Theater, National Youth Ballet Hamburg, Dantzaz, Danish Dance Theatre, Beijing Dance Academy, and more.​ She also has upcoming new work for National Ballet Academy Amsterdam, Hessisches Staatsballett, Theater Dortmund, Korzo Theater, West Australian Ballet, and the Dutch National Ballet.
Stephen Shropshire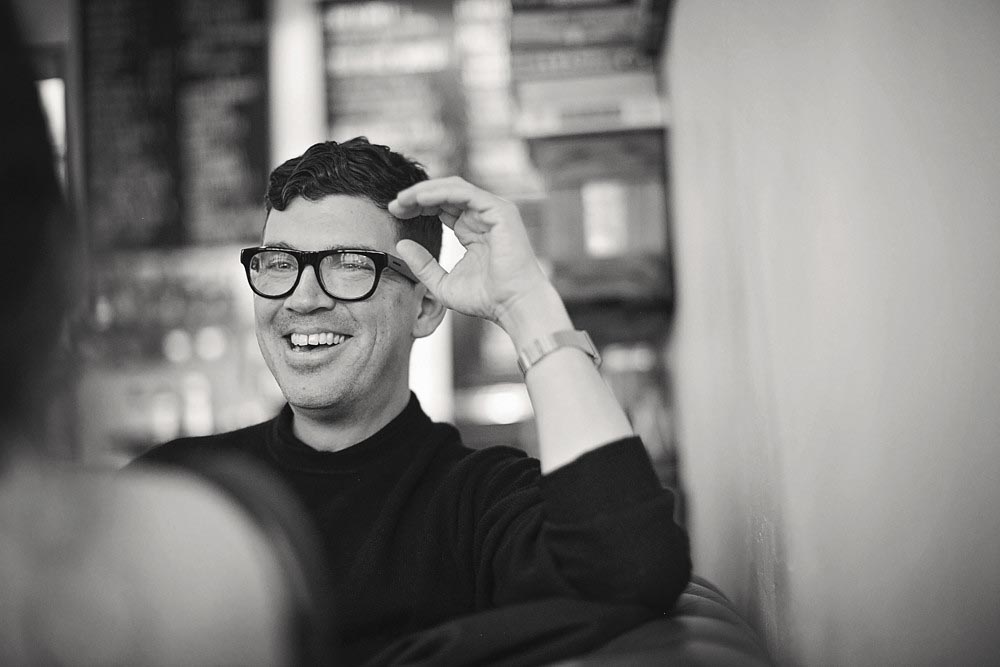 Stephen Shropshire is a graduate of the Juilliard School in New York City and holds a Masters in Arts and Heritage from the University of Maastricht. As a choreographer, curator, and independent dance researcher, Stephen is actively engaged in the cultural discourse on dance through the continued exploration of choreographic work that challenges aesthetic, structural, and narrative assumptions and responds to the broader socio-political themes that are relevant to our time.
From 2009 to 2012, Stephen was the artistic director of Noord Nederlandse Dans in Groningen. In 2016, the Stephen Shropshire Foundation was established to facilitate the ongoing development and presentation of new choreographic work. In 2017, Shropshire was awarded a special honor prize from the Dansersfonds '79 for the 'consistent aesthetic harmony in his work' and in 2018 his work We Are Nowhere Else But Here was nominated for the VSCD 'Zwan' for the most impressive dance performance of 2017.
Shropshire has created new works for the New Zealand Dance Company, the Danish Dance Theater, Scapino Ballet Rotterdam, The National Dance Company of Wales, Ballet Augsburg, Norrdans, Galili Dance, Dansgroep Krisztina de Chatel, and the Iceland Dance Company. His works have been performed in The Netherlands, Germany, Denmark, Canada, Indonesia, Malaysia, Sweden, Italy, Cyprus, France, Finland, Israel, Iceland, Luxembourg, Switzerland, Austria, New Zealand, the United Kingdom, and the United States.
Lesley Telford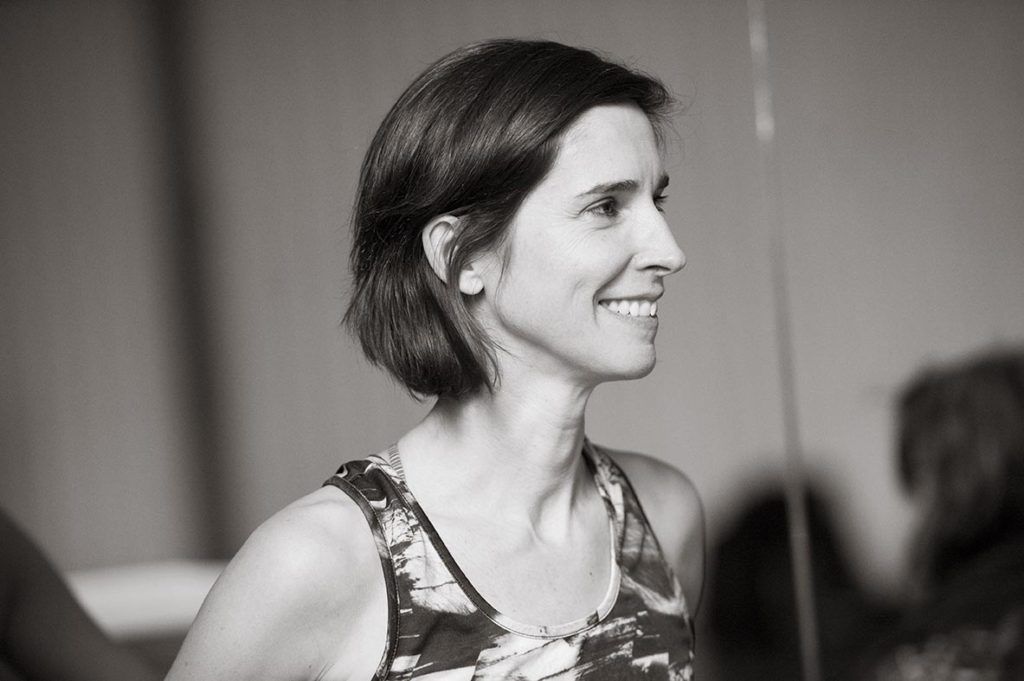 Vancouver-based Lesley Telford is the choreographer and artistic director of Inverso Productions, as well as a faculty member at Arts Umbrella where she leads the Performance Research Project (PReP) program. She's also taught workshops and classes internationally.
After studying at L´École Supérieur de Danse du Québec, Lesley joined Les Grands Ballets Canadiens. She went on to dance with companies including Nacho Duato's Compañia Nacional de Danza in Spain and Nederlands Dans Theater I. Throughout her career, Lesley has performed works by some of the world's leading choreographers, such as Jiri Kylian, Paul Lightfoot and Sol Leon, William Forsythe, Ohad Naharin, Johan Inger, and Crystal Pite.
As a choreographer, Lesley has created works for Ballet BC, Nederlands Dans Theater I, Hubbard Street Dance Company 2, Compañia Nacional de Danza 2, Ballett Vorpommern, International Project for Dance in Rome, Butler Ballet, University of Utah, and Arts Umbrella Dance Company. Her work has also been presented at festivals around the world. In pursuit of artistic research into the dance field, Lesley received her MA in Cultural Production from the University of Salzburg and the Mozarteum. Her thesis examined the use of the museum as a performance space for dance.
Wen Wei Wang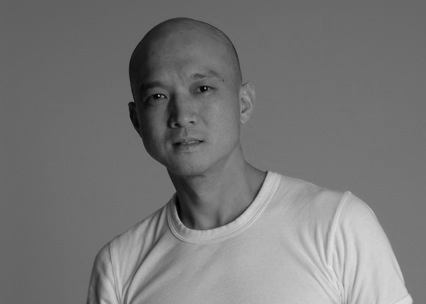 Wen Wei Wang began dancing as a boy in China. He then trained and danced professionally with the Langzhou Song and Dance Company. In 1991, he came to Canada and joined the Judith Marcuse Dance Company, and later joined Ballet BC for seven years.
As a choreographer, Wen Wei has created works for the Alberta Ballet, Ballet BC, Ballet Jorgen, NW Dance Project, the Vancouver and San Francisco Operas, and Ballet Jazz de Montreal. In 2003, he founded Wen Wei Dance where he's choreographed several full-length works.  Since 2018, Wen Wei has been an Associate Dance Artist at the National Arts Centre and the Artistic Director of Ballet Edmonton.
Wen Wei's work reflects a multiplicity of dance and social experiences. Each creation is influenced by the evolution of personal identity, and he strives to reflect on underlying experiences of social, cultural, and personal development. With a highly individual style, Wen Wei fuses precise choreography with stunning visual design and music, turning each work into a rich and unique world. Wen Wei Dance has performed their several acclaimed works across Canada and at festivals around the world, including Canada Dance Festival, International Contemporary Dance Festival in Colombia, and the Venice Biennale in Italy.