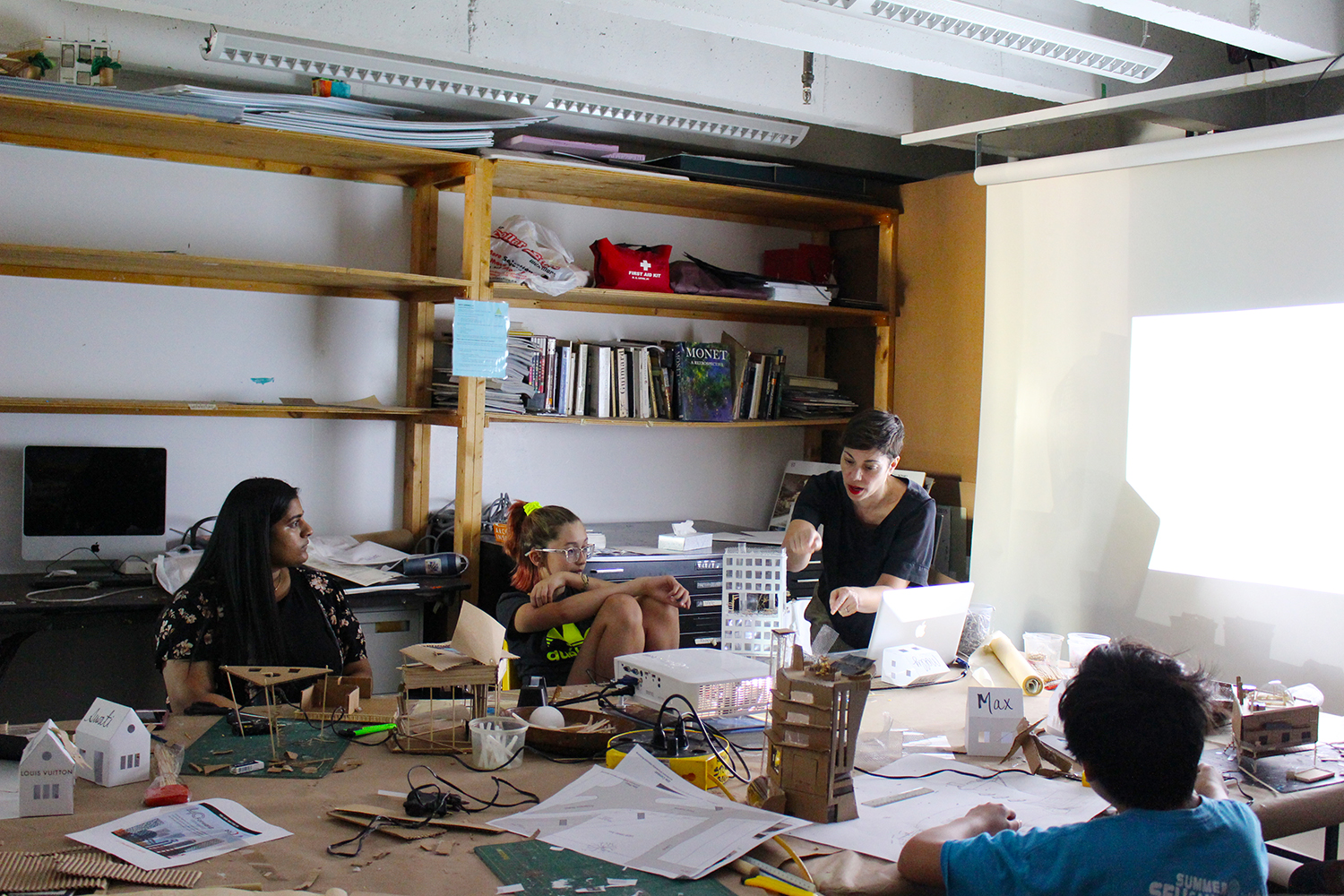 Guest Speakers Provide Context at Arts Umbrella Architecture Intensive
Over the course of a week this summer, Arts Umbrella, in partnership with BTY Group, ran our first-ever Architecture Intensive. The program is aimed at young artists who aspire to be architects, as well as those interested in urban planning, model-making, and better understanding the world around us. Program lead, architect, and instructor Graham Smith brought in several guest architects to our studios. Through the sharing of their expertise, these architects shared projects and talked about how their work impacts the world we live in.
We sat in on a couple of guest lectures to learn about what goes into the buildings we see in our city. Here's Part II, featuring Marianne Amodio of MA+HG. Click here to read Part I, featuring Andrew Lockhart and Jamie Banks of Human Studio.
MA+HG
With Marianne Amodio
An established architect here in Vancouver, Marianne Amodio knows the city inside and out. In her talk with our Architecture Intensive students, she walked them through various local projects she's part of to explain why decisions are made and how to navigate city bylaws.
"We like to work on projects that are based on sharing," says Marianne. "Sharing small things makes them seem bigger. We like it when people come together to achieve home ownership and explore new models of living. We like new or rare typologies that cause us to rethink commonly held beliefs and represent changes occurring in our predominantly single-family neighbourhood. We also like buildings to be beautiful."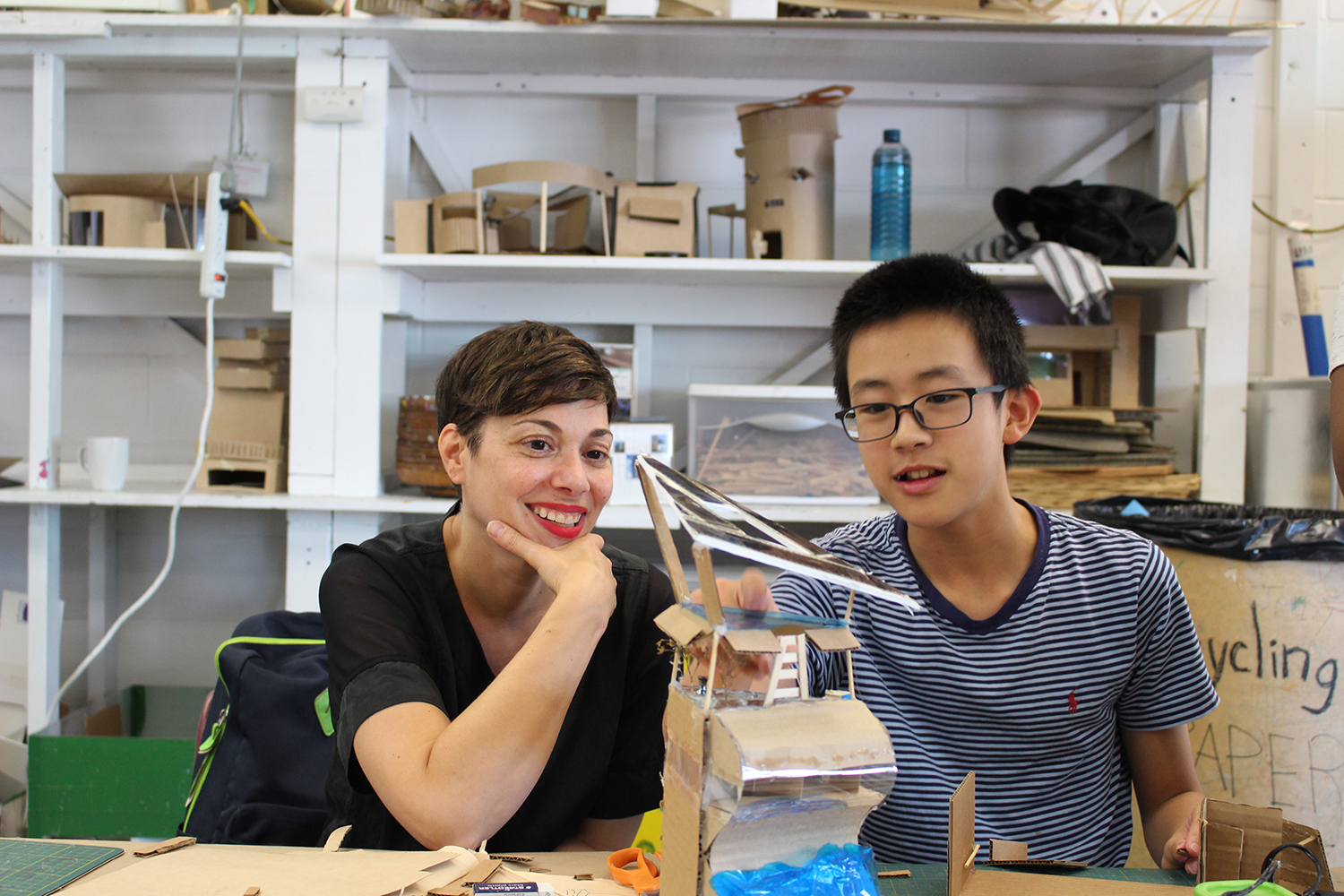 She shows the students an example of co-living. "The idea is the whole building is your house: 10,150 square feet. And the 150 square feet is your bedroom. By sharing in these living areas, it becomes much more reasonable and feasible to live in a small space." In a city like Vancouver, where we face an affordability crisis and we still have many single-family neighbourhoods, architects like Marianne are trying to come up with creative solutions for the Missing Middle. "As a city, we're really good at doing single-family dwellings and we're really good at doing huge developments. We want ground-oriented buildings; we want buildings that share common amenities and that still feel right on the street; they don't feel too big."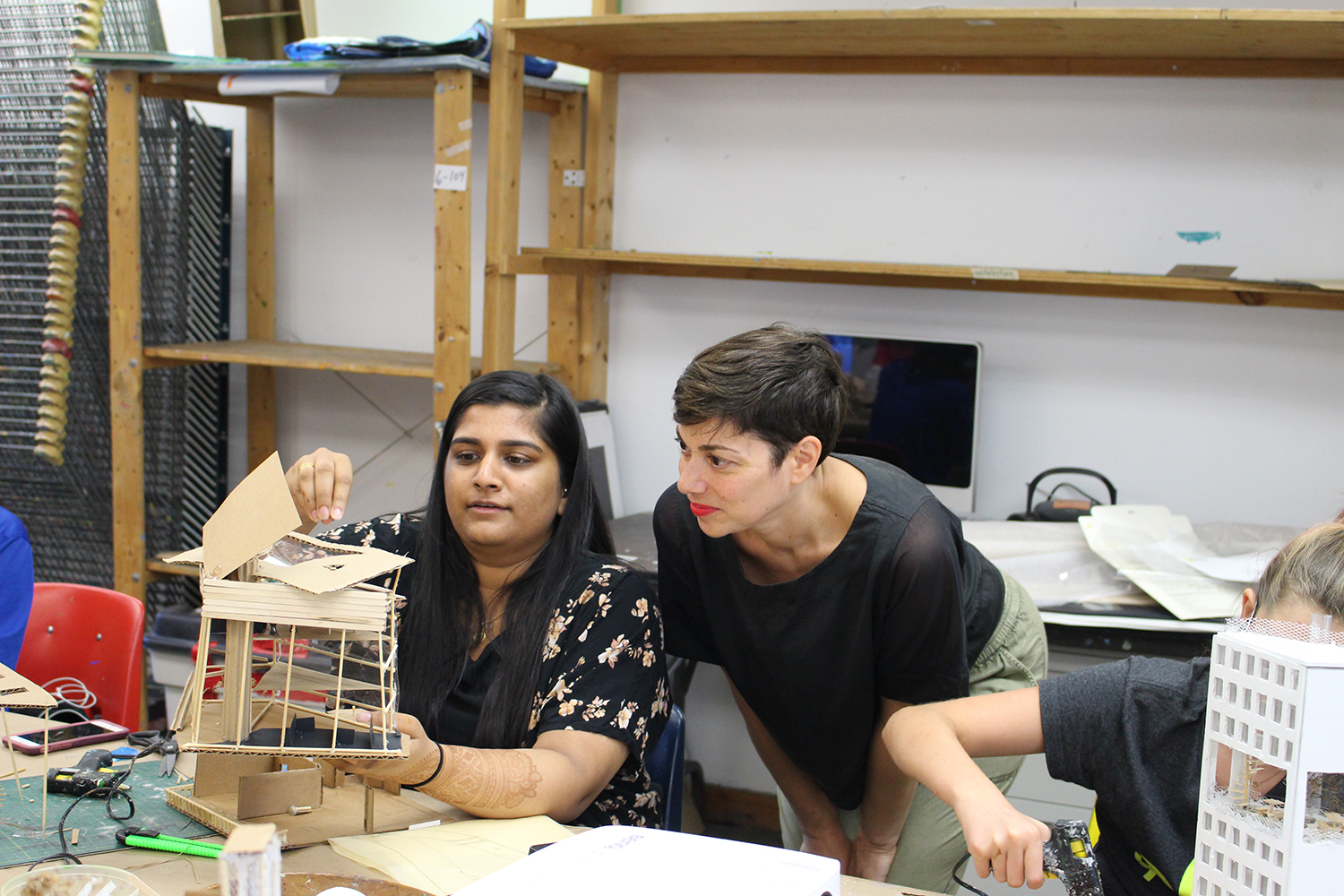 On a West End renewal, Marianne says her team had to consider limitations to the building height and envelope, safety, and build with a budget that would allow tenants to return to their units at their current rates. "A lot of what we do is about design, and about creating community and creating beautiful spaces," says Marianne, "but the most important part about being an architect is ensuring life safety." On this particular building, the envelope permits a fourth story, giving the owner six more units to rent; this helps to offset the rents for vulnerable tenants who have lived in the building for decades. "An easy path to affordability is to incentivize building owners to retain existing apartment building and create additions to add more units to offset the cost of construction."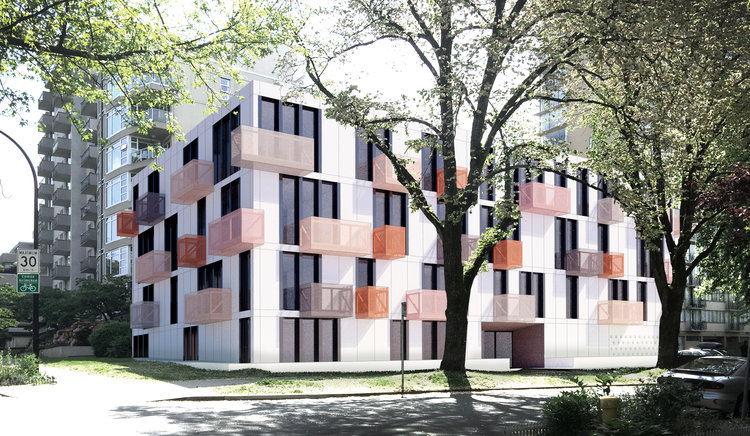 A heritage renovation in Strathcona required the firm to follow strict guidelines from the city on infills, but they maximized every square inch of the original house, including the attic. The house maintained its character, but the infill was much more modern. "How can you be more sensitive about heritage buildings?" asks Marianne. "Pieces should be reflective of the era in which they're made. If we had done an infill building that was a copycat of the heritage building, then we would have trouble recognizing that the heritage building is 100 years old and the new building is actually new. For us, having the contrast between the two buildings is really important. It serves to highlight the heritage building and show it off as a relic of its time, and an important piece of our heritage fabric."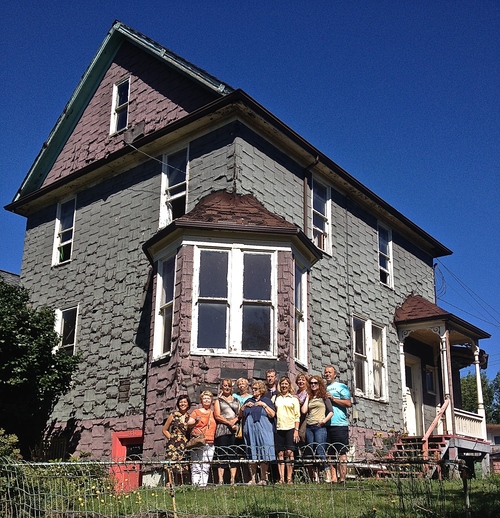 Another project along Main Street requires a rezoning to allow a single-family property to be developed into a 12-unit development. There, she worked with Happy City author Charles Montgomery to design a building and space that creates a community interface. There's a large communal space that faces the main artery to public interaction; townhouses for residential access; a south-facing courtyard; and extra-wide outdoor corridors to allow for more gathering spaces, outdoor furniture, and bike storage.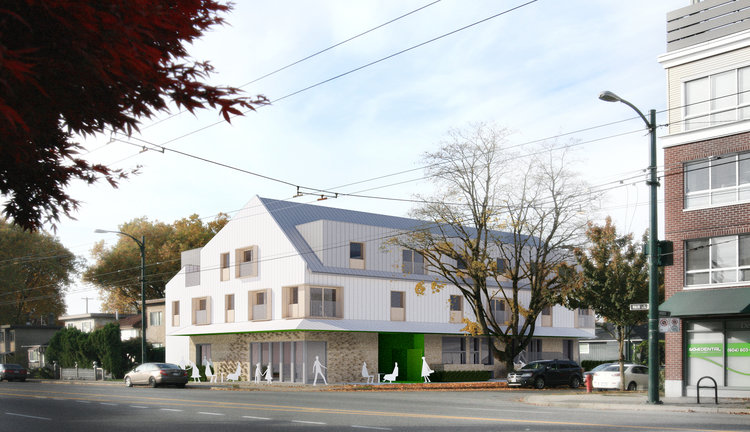 Listening to Marianne, it's clear that she thinks about communities just as much as she thinks about the buildings she designs. The students pick up on it and ask many questions during the Q&A at the end of the presentation.
One student asks about international influence and travel. "Right now, one of the most important places is the Netherlands, Finland, Copenhagen, places that have a similar climate to us, and similar issues," says Marianne. Sounds good to us; we've been looking for an excuse to head to Scandinavia.
---
Thank you to all of our visiting architects and program lead
Graham Smith, Architecture Intensive program lead
Marianne Amodio, MA+HG
Jamie Banks, Human Studio
Travis Hanks, Haeccity Studio Architecture
Richard Henriquez, Henriquez Partners Architects
D'Arcy Jones, D'Arcy Jones Architecture
Andrew Lockhart, Human Studio
Jennifer Marshall, Urban Arts Architecture