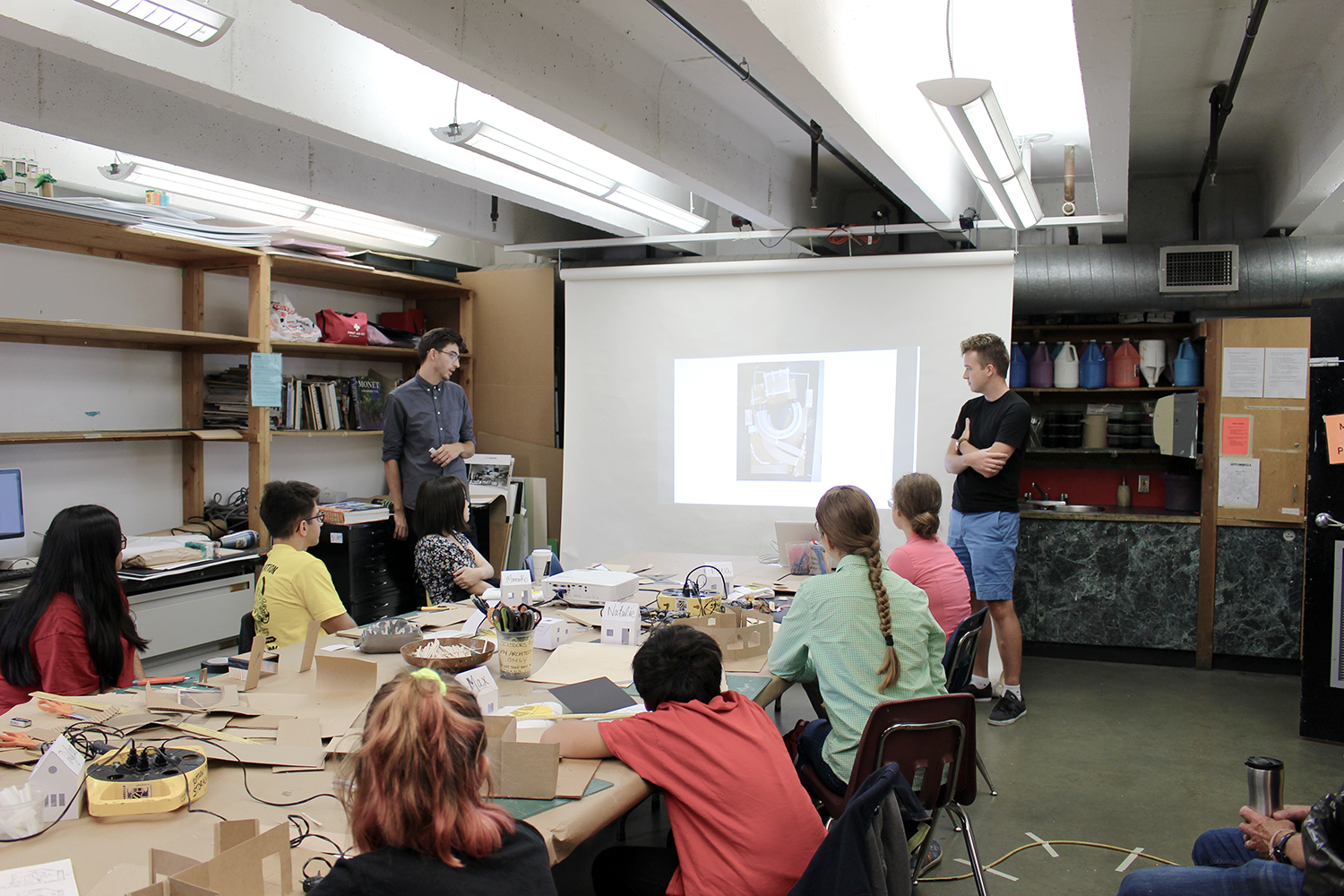 Guest Speakers Provide Context at Arts Umbrella Architecture Intensive
Over the course of a week this summer, Arts Umbrella, in partnership with BTY Group, ran our first-ever Architecture Intensive. The program is aimed at young artists who aspire to be architects, as well as those interested in urban planning, model-making, and better understanding the world around us. Program lead, architect, and instructor Graham Smith brought in several guest architects to our studios. Through the sharing of their expertise, these architects shared projects and talked about how their work impacts the world we live in.
We sat in on a couple of guest lectures to learn about what goes into the buildings we see in our city. Here's Part I, featuring Human Studio. Click here to read Part II, featuring Marianne Amodio of MA+HG.
Human Studio Presentation
With Andrew Lockhart and Jamie Banks
As two young architects themselves, Andrew Lockhard and Jamie Banks are perhaps some of the most down-to-earth and relatable guest speakers we could have asked for. They immediately clicked with our teen students, sharing a bit about themselves and how they came to work at Human Studio (our Granville Island neighbours).
They shared numerous projects—some designed by Human Studio and others that highlight the work of international architects. One of the first shared was a concept model… a messy one. "Architecture is pretty messy in the end," says Andrew. "You might as well be messy through the whole thing." Jokes aside, Andrew was pointing out something remarkably simple: don't get caught up in perfecting your model. Oftentimes, you have to keep moving pieces around to test ideas and reimagine concepts. While a beautiful model might be necessary to sell an idea to a big funder or government, they're just as often used in the early stages of design to think in 3-D.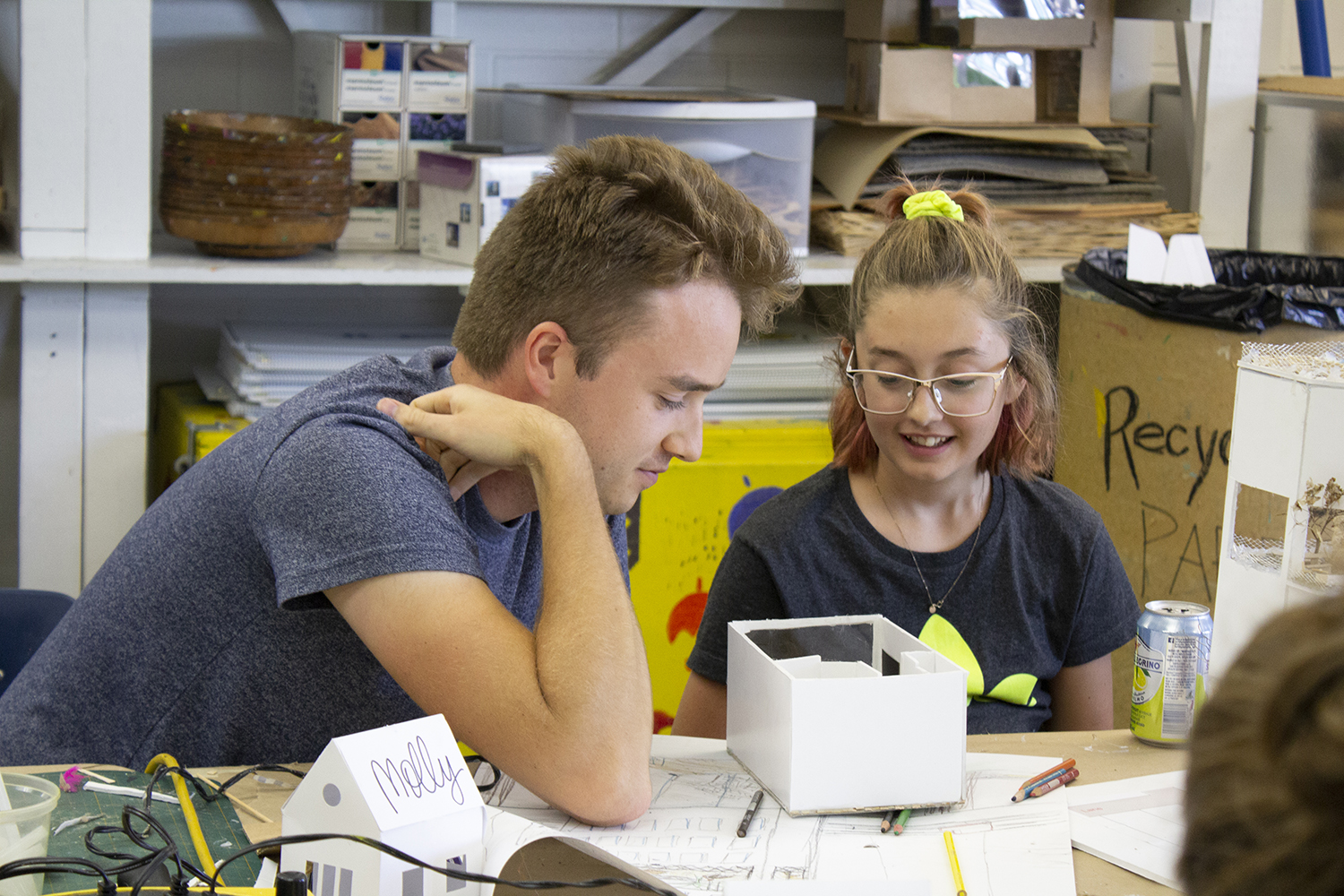 The majority of Andrew and Jamie's presentation was dedicated to discussing what it means to design social spaces, through the lens of architecture. On a rendering of the Student Union Building at UBC, they note that it's important to show the different ways a space can be used. In another rendering, a canal-side structure by Atelier Bow-Wow and Dertien12 in Belgium, Andrew and Jamie point out that the drawing focuses on the people, not the architecture. It's about how people will use the space. Jamie also talked about his research into affordable housing and ways to reimagine how we live and share space—through co-housing and intentional communities.
Whether talking about low-rise residential, mixed-use midrise, or an exhibition space, Andrew and Jamie explain how people affect their decisions. "How can you take the same amount of space but make it more interesting for social interaction," asks Andrew. "How can you make outdoor spaces that people can actually use?" They show the class a typical mixed-use midrise building in Vancouver, then another where they made some changes. "For me, going through architecture," says James, "this was something I learned a lot: it wasn't thinking exactly what something is going to look like, with an image in my head, but looking at how people are going to use spaces."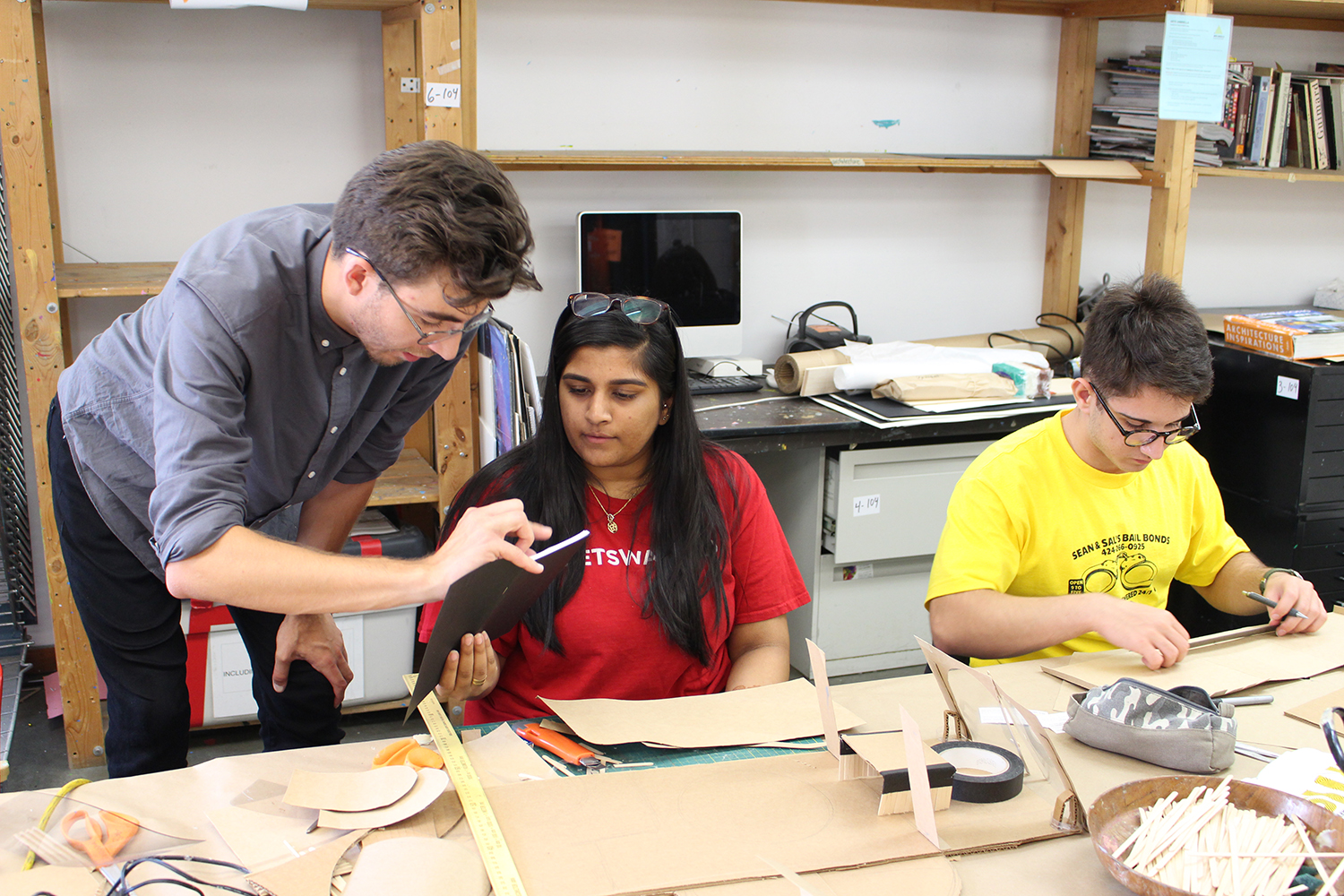 Working on an exhibition space in Osoyoos in partnership with an Indigenous group, Andrew explains that architects also need to learn to work with people. "The Indigenous group said that they wanted a piece of architecture that represented how they had been on the land for a long time, and how they will continue to be on the land for a long time. The architects used a material called rammed earth—the idea is that this wall came right out of the earth and it represented this group's intention to remain on the earth."
Speaking of rammed earth, Andrew and Jamie also paused throughout the presentation to explain the different drawings, diagrams, and building techniques as they pop up on screen: massing diagrams, rammed earth, renderings, interior renderings, floor plans, sections, exploded drawings, site plans, co-housing.
To end the presentation, Andrew and Jamie share the work of some of their contemporaries, a reminder that architecture has multiple applications and creativity really has no limits:
Han Han Xue worked in the entertainment industry before shifting to Lyft, working in visual design.
Anne Sewell was the lead designer on a runners lodge in rural Kenya; she now works with the Kenyan government and Google, with a focus on designing internet-connected educational spaces in the country.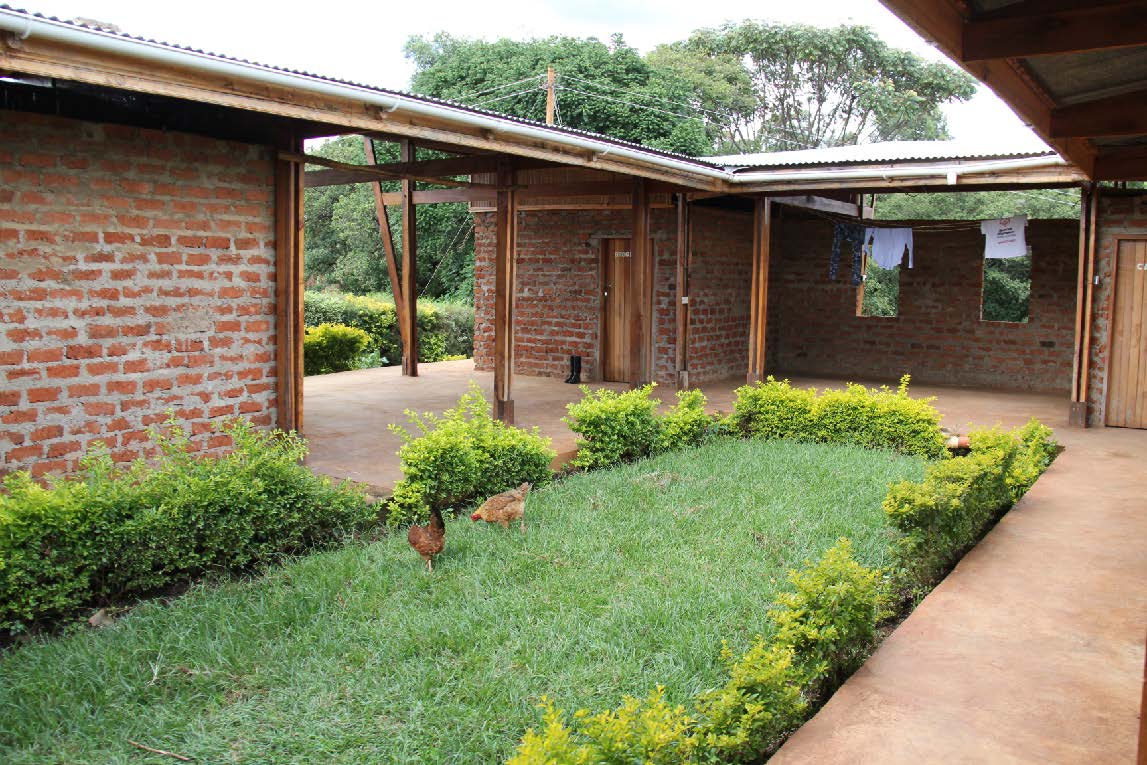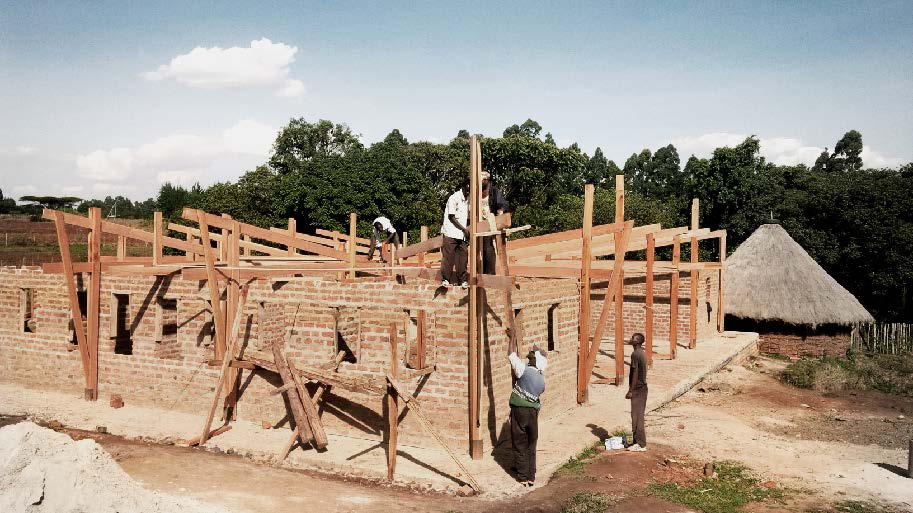 Robert Hartry works with artist Nicolas Baier on large-scale installations that revolve around themes of science, technology, and the human body.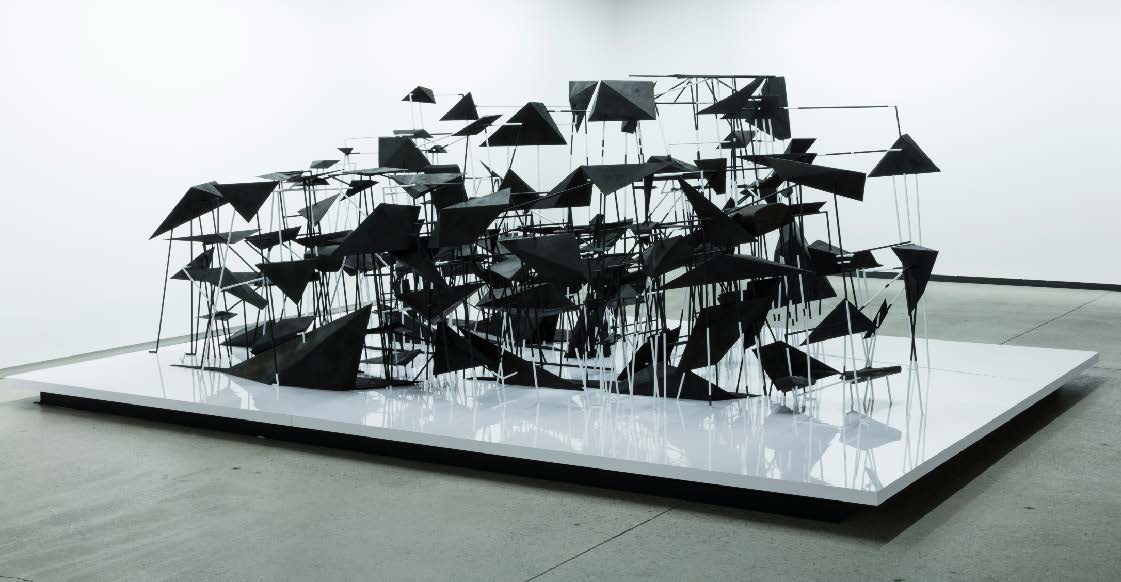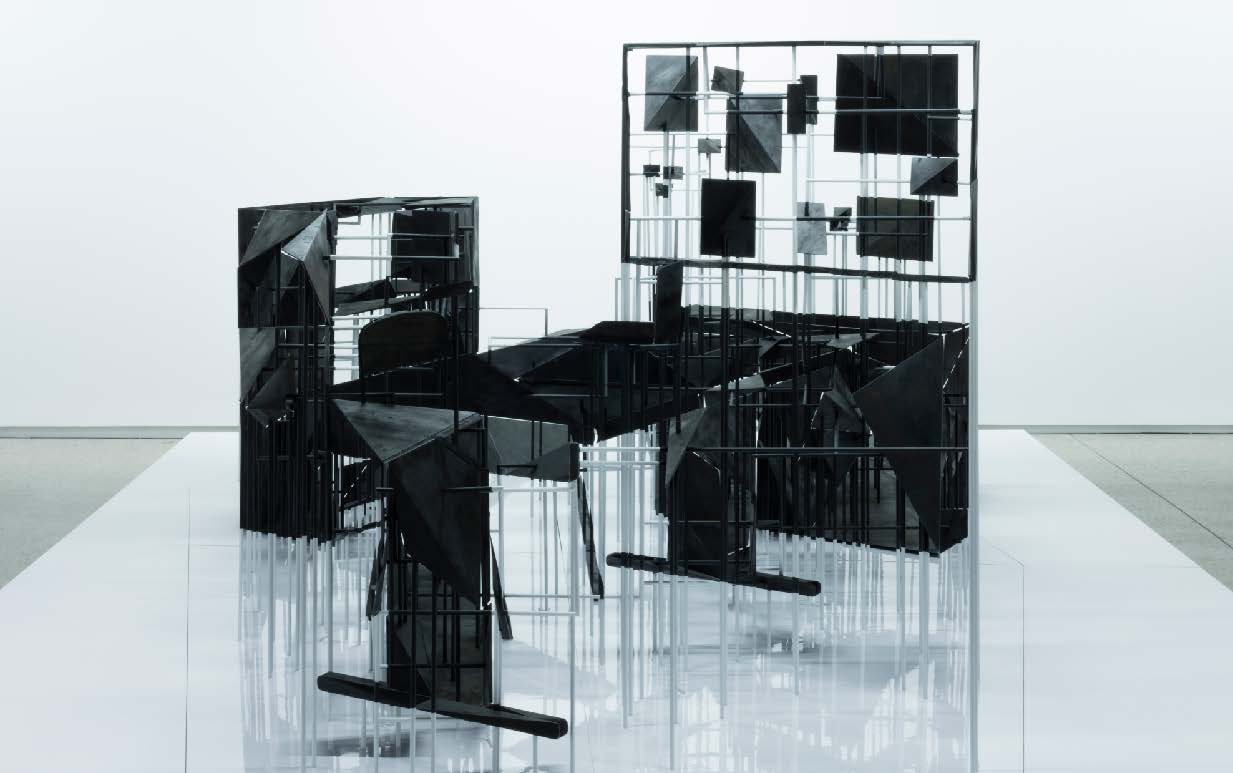 Ekaterina Dovjenko is a designer, researcher, and curator at Google's R+D Lab for the Built Environment, where she investigates emerging technologies within architecture, engineering, and construction.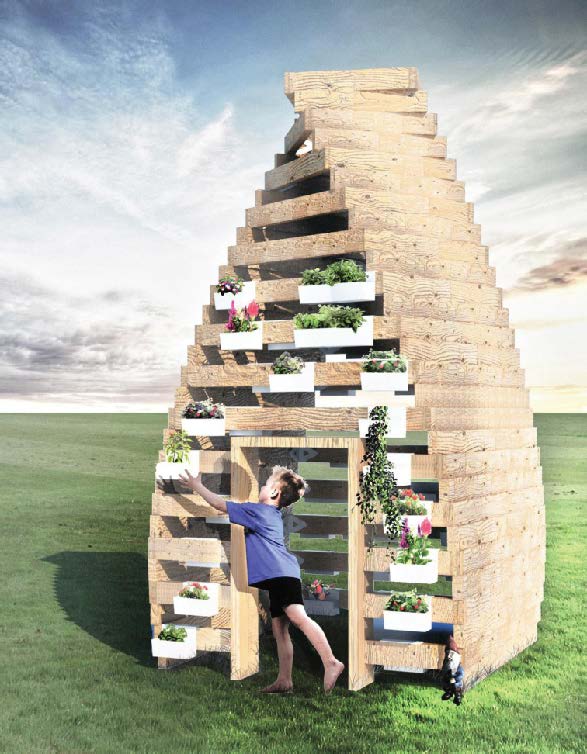 Jordan Evans is a music producer who's worked with major artists including Jay Z, Eminem, Drake, Childish Gambino, and more. While at school, Jordan specialized in the acoustics of space and worked with architecture firms that specialized in recording and broadcast studios.
---
Thank you to all of our visiting architects and program lead
Graham Smith, Architecture Intensive program lead
Marianne Amodio, MA+HG
Jamie Banks, Human Studio
Travis Hanks, Haeccity Studio Architecture
Richard Henriquez, Henriquez Partners Architects
D'Arcy Jones, D'Arcy Jones Architecture
Andrew Lockhart, Human Studio
Jennifer Marshall, Urban Arts Architecture