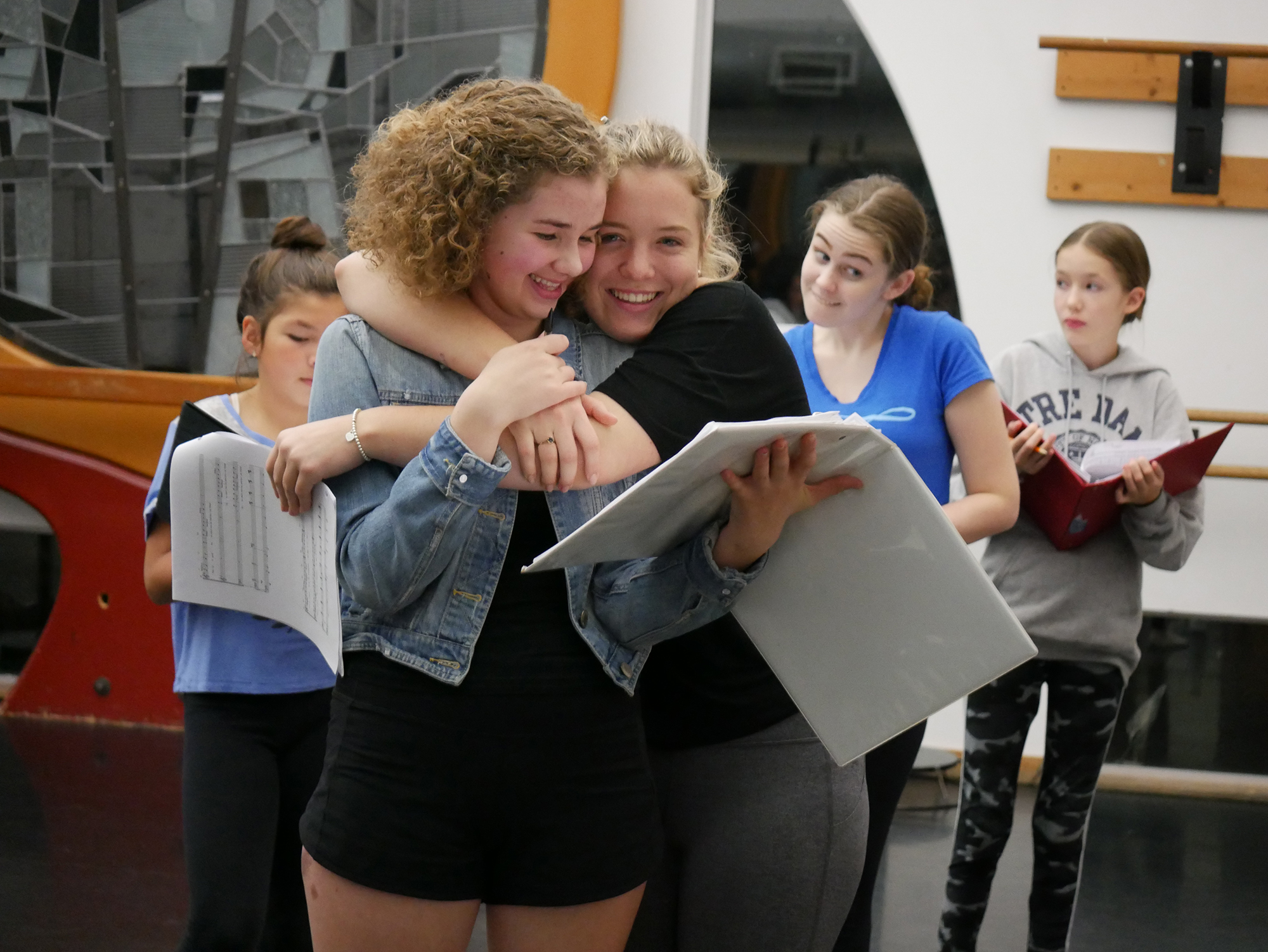 At Arts Umbrella, we know that it's a choice to come here for your Musical Theatre training. Have you ever wondered what sets us apart? We came up with eight ways that Arts Umbrella Musical Theatre is unique and asked our students to share—in their own words—what keeps them coming back day after day.
1. Long-term Development
At Arts Umbrella, we understand how long the road to good training is. That's why we pay close attention to what students need over time and offer tiered opportunities to grow safely through our programs, from entry level play-based learning to intensive coaching, dance classes, and mentorship with professional theatre artists.
"Something that sets the program apart is the way Arts Umbrella instructors and the curriculum is designed to teach you skills that will be applicable both to your performing career and other aspects of life. Not only are you given specific tools to help with your acting, singing, and performing but you are held to a level of responsibility and diligence that extends to school and work that helps create habits and an important work ethic." —Nola Roberts, Musical Theatre Troupe (2019-2020)
2. Professional-level and Casual Programs
Whether you want to play around in musical theatre or you want to level-up your skills, we have a breadth of programs to suit your individual needs.
Our Intensive and Pre-Professional classes and troupes are application- and audition-based for those students who are looking for intensive, professional instruction. We also have general interest classes that are just for fun. This structure helps us balance the skills and developmental needs of young actors with their peers, allowing us to offer each child the best opportunity to grow in socially and emotionally safe ways.
3. Solo Performance Opportunities and Coaching
In our Pre-Professional and upper level General Programs, students are guided in both ensemble and solo performance, balancing these two perspectives as they focus on acting, singing, and dancing work. Watch for details on our in-house cabaret series—one of the highlights of the year.
"Arts Umbrella is full of opportunities. There are so many programs and there is always somewhere for everyone. Everyone you meet will be supportive and encouraging, but will also push you to your fullest potential and to be your best self. Arts Umbrella has helped me improve as an artist and as a person and it's like a second home." —Philippa Ryder, Musical Theatre Troupe (2017-2020)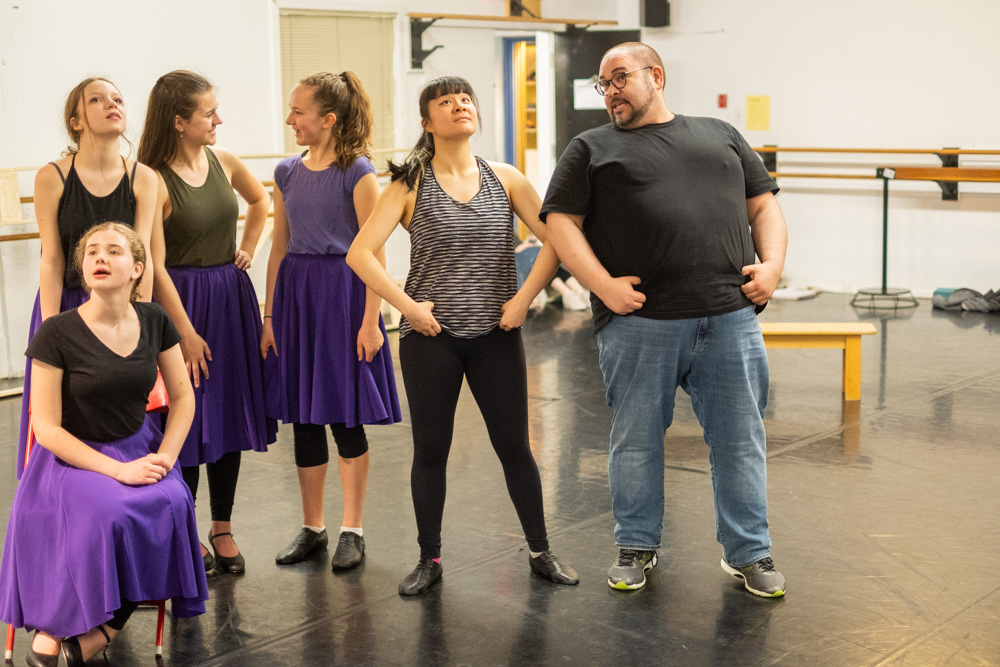 4. Programming to Suit Any Schedule
Being a kid is busy work. Many of our General Program classes are offered in multiple sessions throughout the week so you can find something that suits your schedule. We also have term-based or year-long programs depending on your desire to commit. At Arts Umbrella, you can find musical theatre classes that work for you.
5. Performance Opportunities in Professional Theatres
Our Intensive and Pre-Professional programs have year-end shows and other presentations at professional theatres. The Pre-Professional Program produces musicals that span the whole musical theatre canon, from classics like Oklahoma to modern-day hits like The Drowsy Chaperone, and literary classics like Little Women to blockbusters like Mamma Mia. The Intensive program works on a script adapted for them based on the needs of the class.
The backstage experience, the lights and sound, the chance to be together as a performing body waiting in the wings… It's a magical opportunity and it's something we prioritize.
"Arts Umbrella has provided an excellent opportunity to not only learn from professionals in the field, but also perform in professional environments. We perform in real-world stages and learn valuable etiquette which will help us later on. People going into theatre will discover the experience of being a professional actor to be a familiar one from our experiences at AU." —Theo Robson, Musical Theatre Troupe (2018-2020)
6. Training that Teaches Skills and Teaches People
Our children are our most vital resources, and their safety and security is a key part of our teaching methods. Our instructional staff draws on training in first-aid, mental health first aid, intimacy direction, and more. Classroom lesson plans also contain elements that promote social-emotional wellness.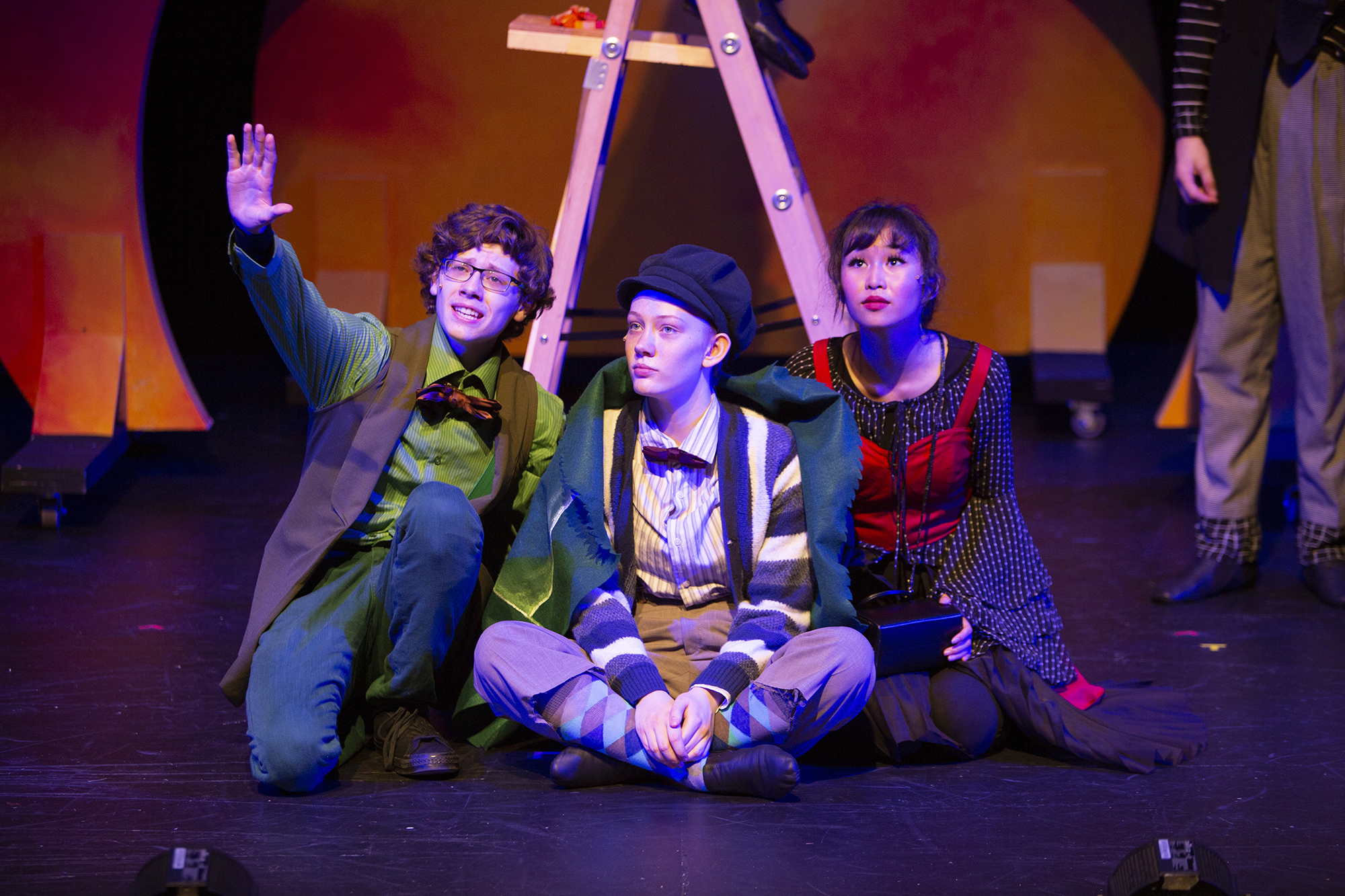 7. Our Graduates are Working and Studying around the World
We are so proud of the students who have come through our program and now work across Canada and study around the world. Our alumni have gone on to study theatre at the National Theatre School, AMDA, NYU Tisch School of the Arts, North Western, Randolph, Sheridan, University of East Anglia, McGill, Grant MacEwan, UBC, Studio 58, Guildhall School of Music and Drama, University of Victoria, Capilano University, and more.
Our students and alumni have created their own work for festivals like the Edinburgh Fringe, the Vancouver Fringe, and REvolver Festival. They've worked with theatre companies across Canada, the United States, and the United Kingdom.
We are also so proud of those who have taken different paths, sharing the authenticity of who they are in different fields, such as teaching drama, dance, and theatre, or even becoming a systems design engineer.
"In the Pre-professional program there is an environment that both nurtures and pushes me, allowing me to grow as a performer and as a person. Without the program I would not be able to pursue what I love to do; it has allowed me to consider theatre as an option and for that I am grateful." —Kadia Kindersley, Summerstage (2019), Musical Theatre Troupe (2019-2020)
8. We Are So Much More Than Our People and Our Programs
Some places promise to train people to be artists. We promise to train artists as people.
We go beyond the craft of musical theatre to find and support emerging desire, talent, courage, attention to detail, and social-emotional wellness. It's this care we take, and the care we inspire young artists to take with themselves and each other, that inspires a lifetime of artistic and personal fulfillment.
---
We hope this gives you a better idea of what Arts Umbrella Musical Theatre is all about. Want to learn more or audition for a program? Visit our Pre-Professional Theatre page.