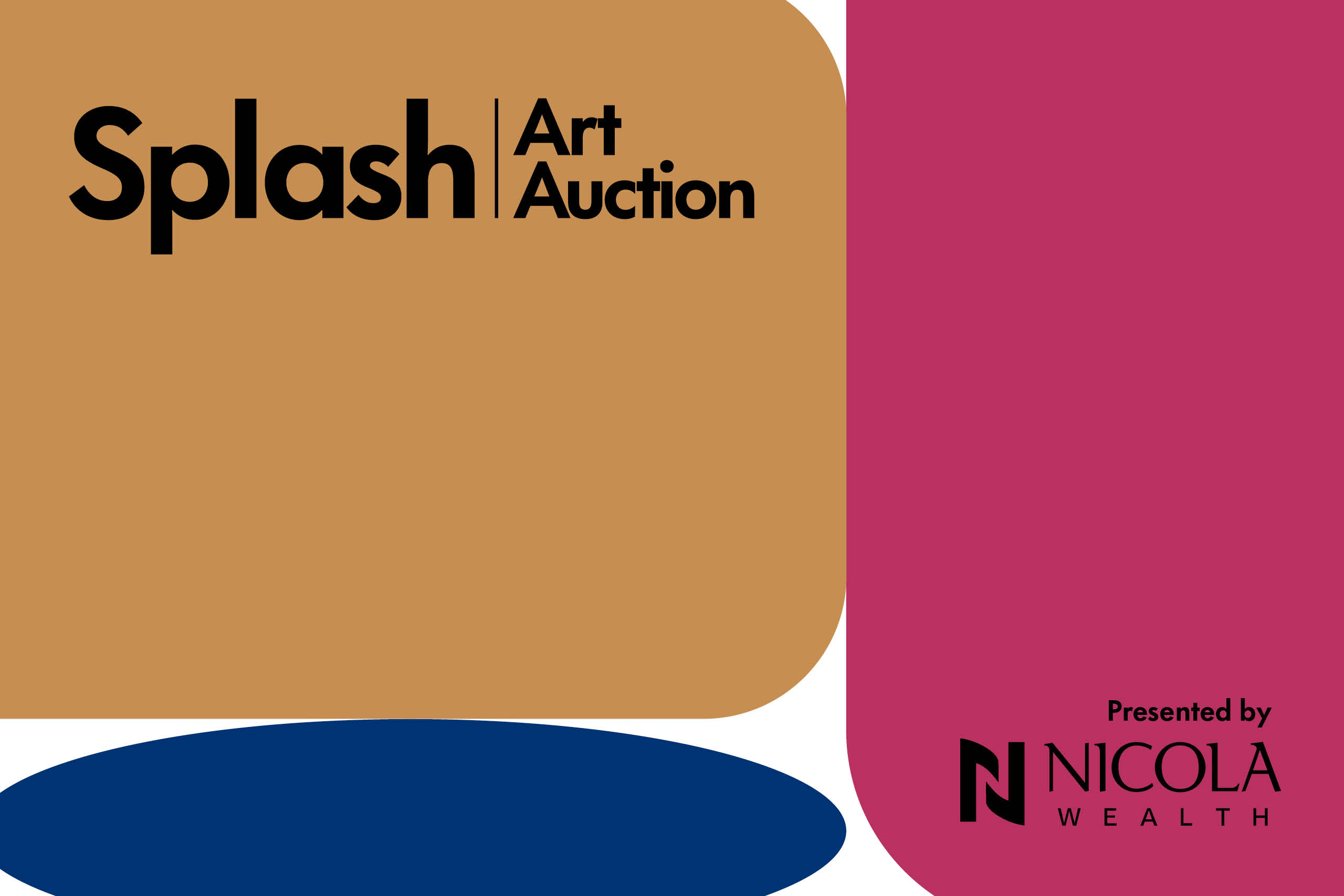 About the Event
Splash is Arts Umbrella's annual art auction with proceeds benefiting young people across Metro Vancouver in the visual and performing arts. The 41st Annual Splash will be held on Saturday, October 21, 2023, at the Fairmont Hotel Vancouver. Splash will continue with both in-person and at-home experiences and we are excited to continue to showcase Splash artists to audiences across Canada and beyond.
Splash will feature evening entertainment, elegant food & cocktails, Arts Umbrella student performances, and culminate in the spectacular Live Auction, followed by "The Party". The art auction and evening entertainment will be broadcast live from the Fairmont Hotel Vancouver and guests can join from anywhere across Canada and beyond.
Splash – Presented by Nicola Wealth
Saturday, October 21, 2023
Fairmont Hotel Vancouver
At-home tickets are also available
6PM PT / 9PM ET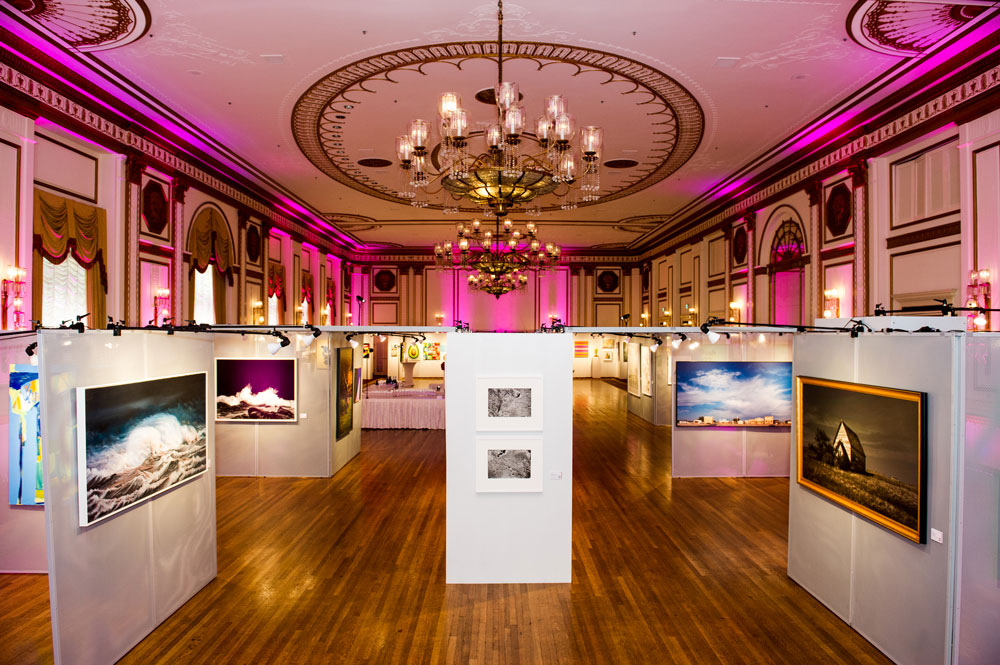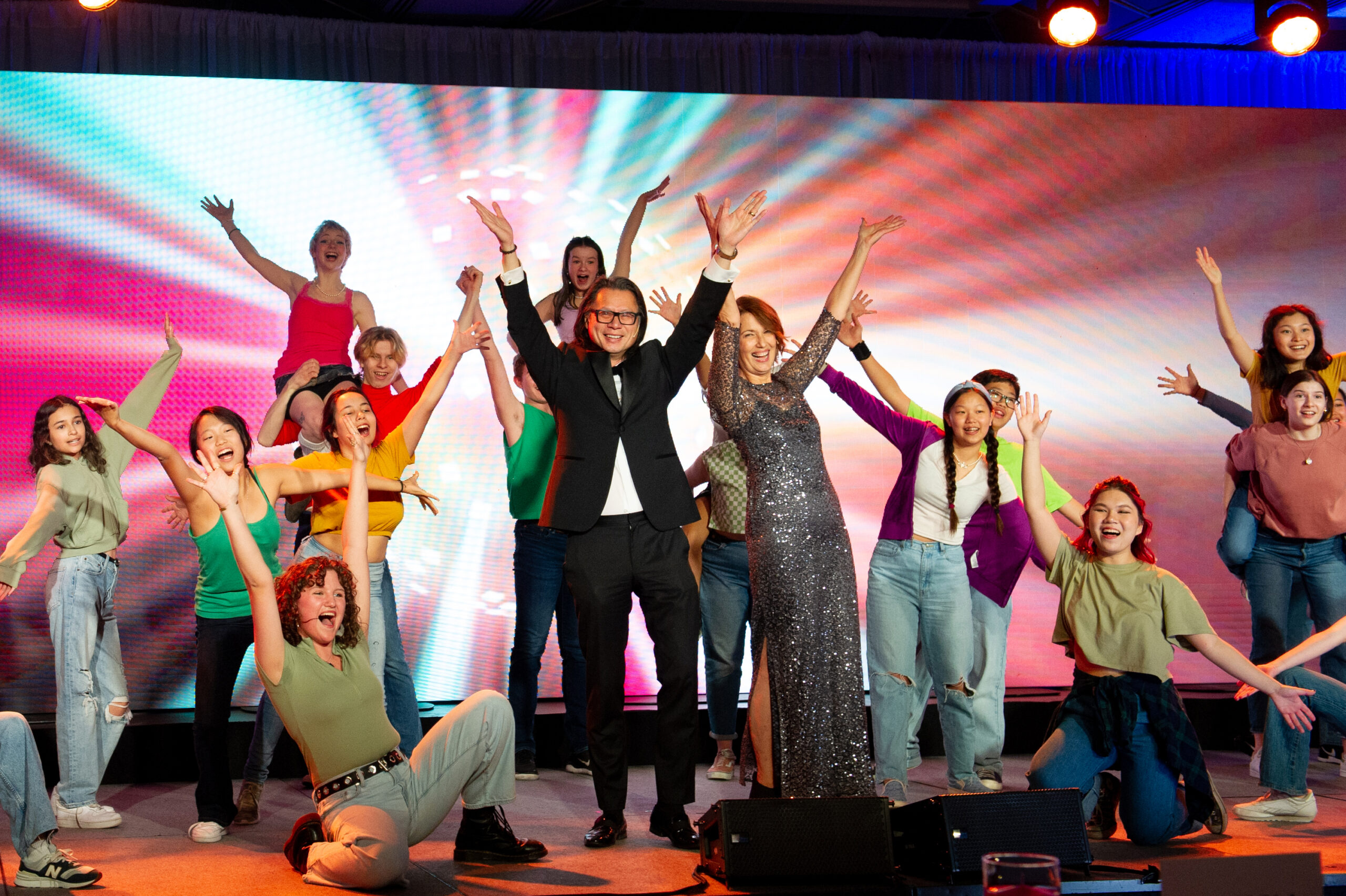 Pendulum Gallery Preview Exhibition
The Pendulum Gallery Exhibition is open to the public from Monday, September 25 – Thursday, October 19 at 885 West Georgia Street, Vancouver.
Pendulum Gallery Preview Exhibition Tours
Splash 2023 supporters have the exclusive opportunity to learn more about the Splash contributing artists and their artworks during a private tour.
Splash Art Auction – Bid Now!
The Splash 2023 Art Collection features 96 artists from across Canada and beyond. Bidding is now open at www.SplashArtAuction.com.
Online Auction Bidding
Bidding closes Monday, October 23, 2023, at 12 PM PT.
Live Auction Bidding
Advance bidding closes Saturday, October 21, 2023, at 2 PM PT.
For at-home guests wishing to bid on Live Auction artwork, please register in advance to make an absentee bid or to arrange for a dedicated phone bidder. To register for an absentee bid or a dedicated phone bidder please email specialevents@artsumbrella.com or call 604.416.3323.
For all event updates and details, including the online bidding link when available, please follow us on Instagram at @au_splash
---
Thank You to Our Generous Supporters
---
Contributing Artists
Arts Umbrella would like to recognize the extraordinary generosity of the Splash artist community, who make this important fundraiser possible.
The complete Splash Art Collection is available for preview online at www.SplashArtAuction.com.
Abbas Akhavan
Shuvinai Ashoona
Joan Balzar
Athena Bax
Shannon Belkin
Rebecca Belmore
Tara Lee Bennett
Suzy Birstein
Tiffany Blaise
Bocci
Bratsa Bonifacho
Jessamyn Box
Kevin Boyle
Peter Braune
Christine Breakell-Lee
Annie Briard
Ghislain Brown-Kossi
Bobbie Burgers
Tom Burrows
Edward Burtynsky
Leanne M Christie
Lincoln Clarkes
Dana Claxton
Brent Comber
Douglas Coupland
Jack Darcus
Stan Douglas
Jessica Eaton
David Ellingsen
Jamie Evrard
Annie Frind
Jamie-Lee Fuoco
Tanja Gardner
Gregory Geipel
Shira Gold
Dina Goldstein
Anne Griffiths
Angela Grossmann
Gillian Haigh
Bradley Harms
Gabryel Harrison
James Harry (Nexw'Kalus) & Lauren Brevner
Richard G. Henriquez
Colleen Heslin
Deirdre Hofer
SD Holman
Brian Howell
Tom Hsu
Paul Hyde
Sandeep Johal
Krista Johnson
Patricia Johnston
Russna Kaur
Garry Neill Kennedy
Sheila Kernan
Marie Khouri
Wanda Koop
Mara Korkola
Kari Kristensen
Joseph Kyle
Jean Paul Langlois
Stacy Lederman
Gaye Leggat
Jolinda Linden
Elizabeth McIntosh
Iris Mes Low
Christian Nicolay
Lisa Ochowycz
Zoë Pawlak
Birthe Piontek
Will Rafuse
Rubeena Ratcliffe
Valerie Raynard
Jay Senetchko
Bewabon Shilling
Ben Skinner
Michael Soltis
Mira Song
Amy Stewart
Yasmeen Strang
Scott Sueme
Allan Switzer
Svava Tergesen
Joseph Tisiga
Mina Totino
Kathy Traeger
Lisa Turner
Terrence P.R. Turner
George Vergette
Marleen Vermeulen
Lanni Weingarten
David Wilson
Jeff Wilson
Kyran Yeomans
Pablo Zamudio
---
Committee Members
Co-Chairs: Christie Garofalo and Bruce Munro Wright, O.B.C.
Vancouver Committee: Heather Altas, Jan Ballard, Brenda Bradshaw, Blaire Chisholm, Meagan Conn, Kimberly Cudney, Rachel Davies, Celia Dawson, Daniel Frankel, Mark Goodman, Brittany Grant, Harriet Guadagnuolo, Mary Levitan, Jammay Louie, Monique Mehl, Alison Meredith, Coleen Nemtin, Brent O'Connor, Josh Pekarsky, Natasha Ross, Ruthie Shugarman, Beverley Steinhoff, Tassan Sung, Trudy Van Dop, Timothy A. Young
Calgary Committee: Cassandra Cross, Marion Dixon, Chethan Lakshman, Michael Simmonds
Toronto Committee: Mary Jo Looby, Danielle Skipp, Steven Wilson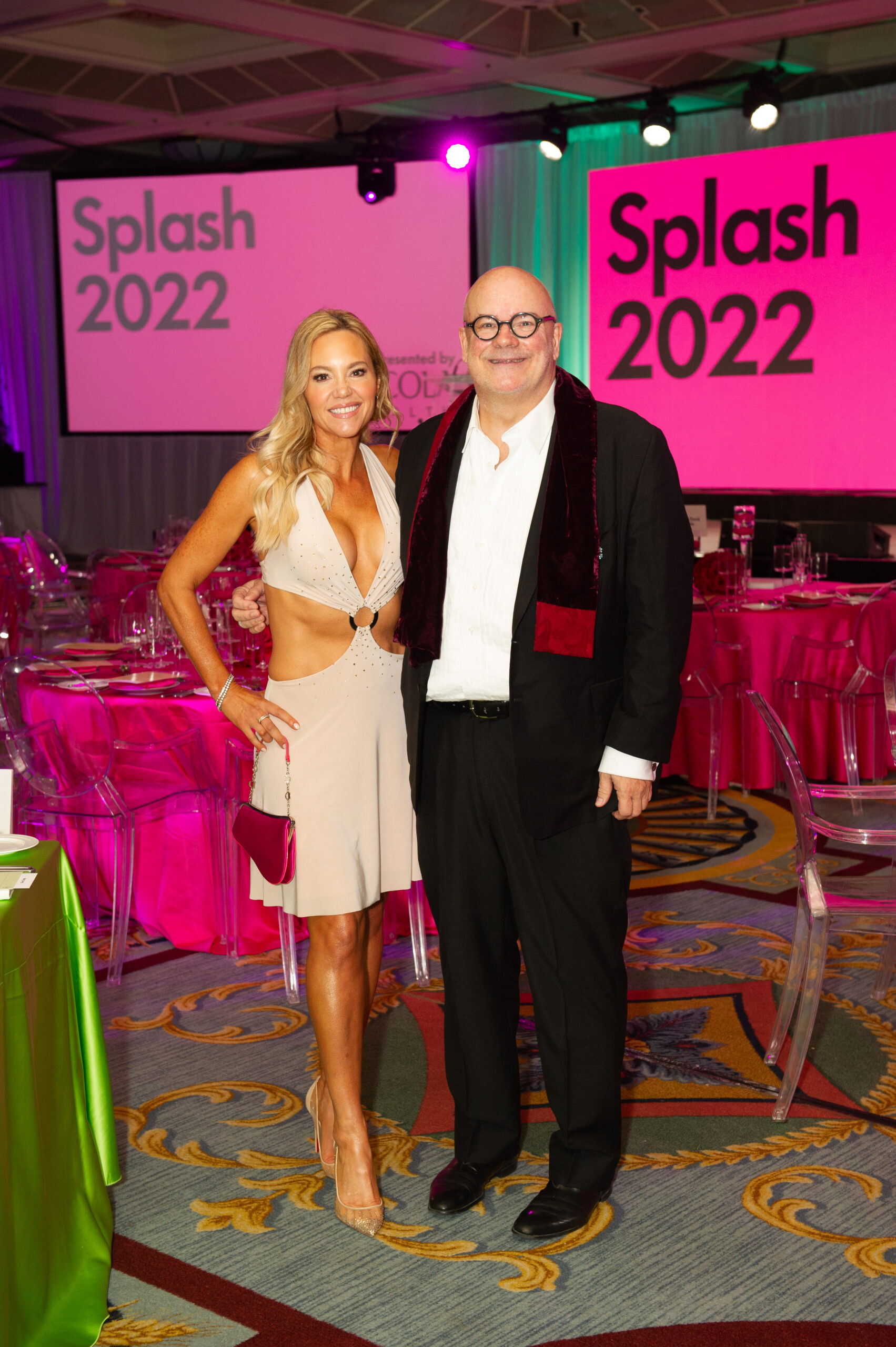 ---
Limited Edition Douglas Coupland Print
Renowned visual artist and author Douglas Coupland has generously created a new, limited edition print, Space Face (Ruth), 2022, in an edition of 40 to celebrate the 40th anniversary of Splash. The subject of the portrait, Ruth, is a dance student at Arts Umbrella. The funds raised from this generous gift will significantly increase our capacity to serve children and youth through arts education.
About the piece, from Douglas Coupland:
The image I've created here for Splash stems from a body of work I began around 2014 which sought to determine the parameters of how much of a face could be left visible before that face became no longer recognizable by AI recognition systems. Looking back at many of those pieces, I'm amazed by how much I underestimated the speed and power of facial recognition's approach. These days a good system can pretty much identify you by a square inch of cheekbone or by chin/earlobe/hairline proportions. I'd like to thank Ruth for 'posing' for this portrait as it were, and I'm curious if, in one hundred years the world can determine her identity through, say just a few pixels of this image. I wouldn't be surprised.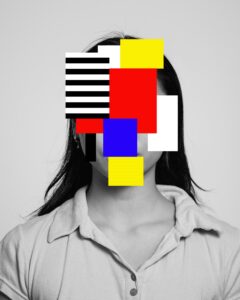 Space Face (Ruth), 2022
Inkjet Print
29 × 24 in, framed | Edition of 40
Generously donated by the Artist
Courtesy of Daniel Faria Gallery, Toronto
Price: $4,300 (includes a $500 tax receiptable donation, plus applicable taxes)