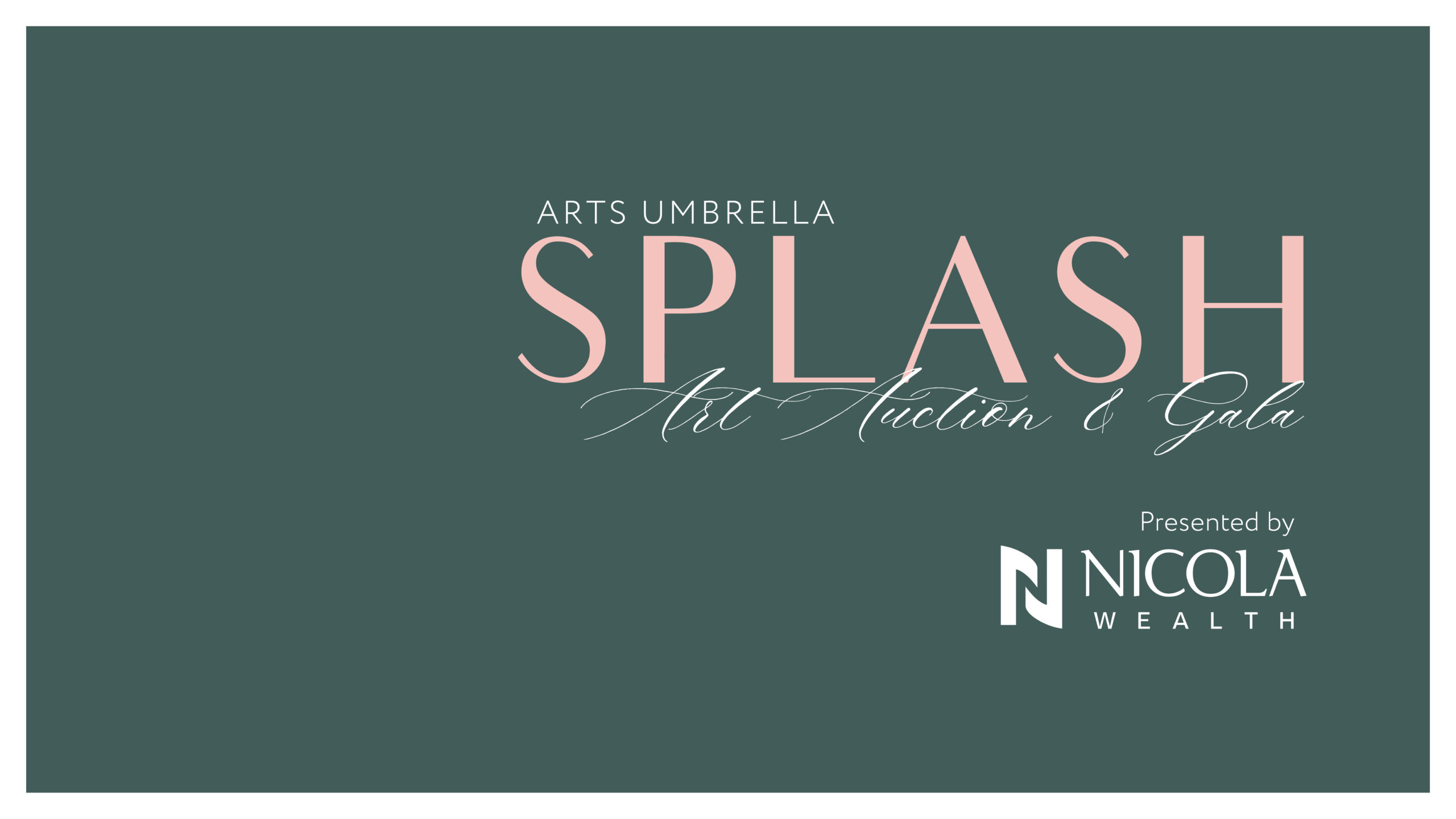 About the Event
Splash is Arts Umbrella's annual art auction & gala. Proceeds benefit young people across Metro Vancouver in the visual and performing arts.
Splash – Presented by Nicola Wealth
Saturday, October 23, 2021
Fairmont Hotel Vancouver
At-home tickets also available
6PM PST / 9PM EST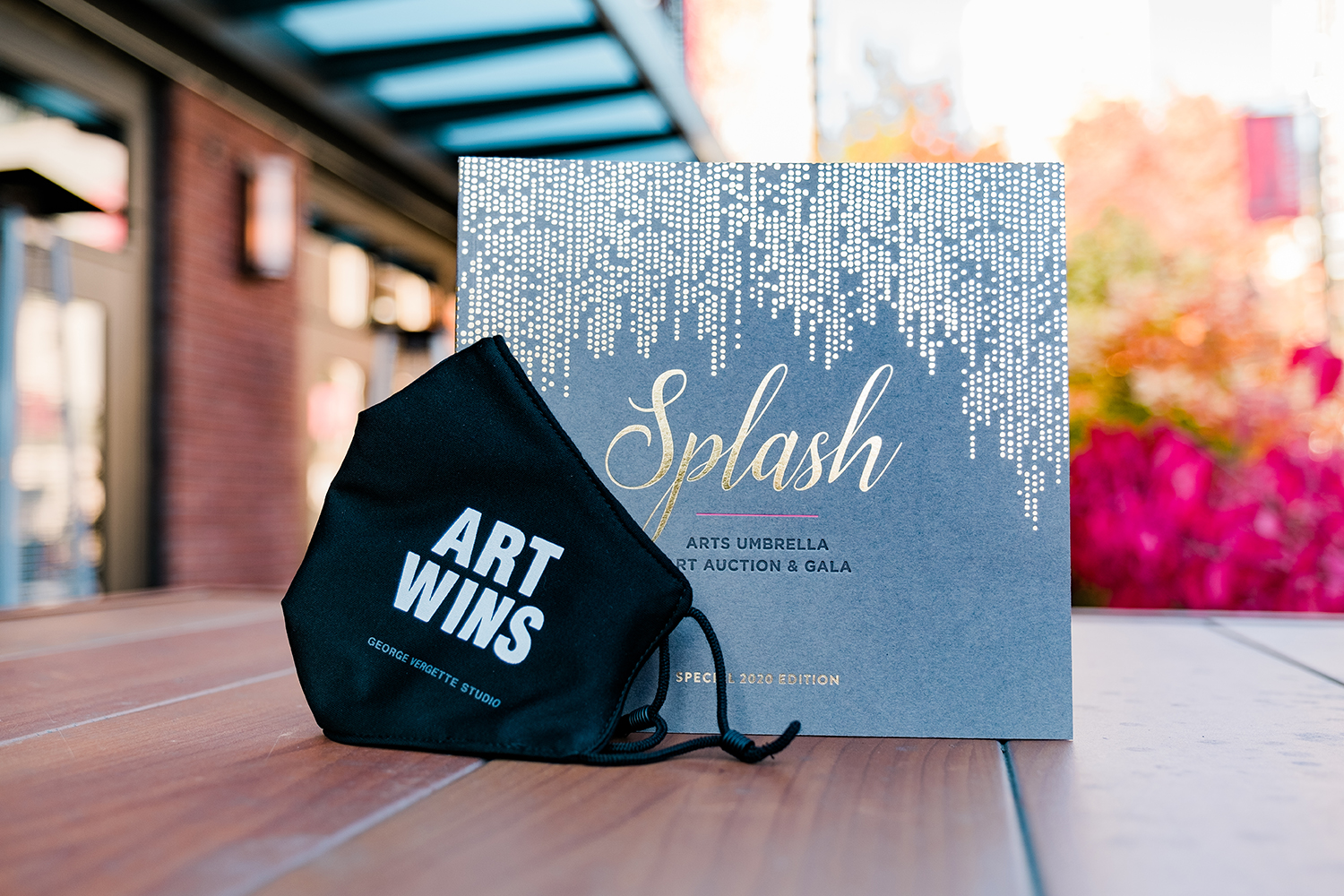 ---
Committee Members
Co-Chairs: Christie Garofalo and Bruce Munro Wright
Vancouver Committee: Jan Ballard, Brenda Bradshaw, Blaire Chisholm, Meagan Conn, Kimberly Cudney, Timothy Cuffe, Rachel Davies, Celia Dawson, Daniel Frankel, Kate Galicz, Olivera Garcia, Brittany Grant, Harriet Guadagnuolo, Lianne Gulka, James Harry (Nexw'kalus), Robert Lemon, Alison Meredith, Coleen Nemtin, Brent O'Connor, Josh Pekarsky, Colby Richardson, Ruthie Shugarman, Beverley Steinhoff, Tassan Sung, Jessica Taylor, Trudy Van Dop, Timothy A. Young
Toronto Committee: Mary Jo Looby, Michael Simmonds, Lesley Stowe, Steven Wilson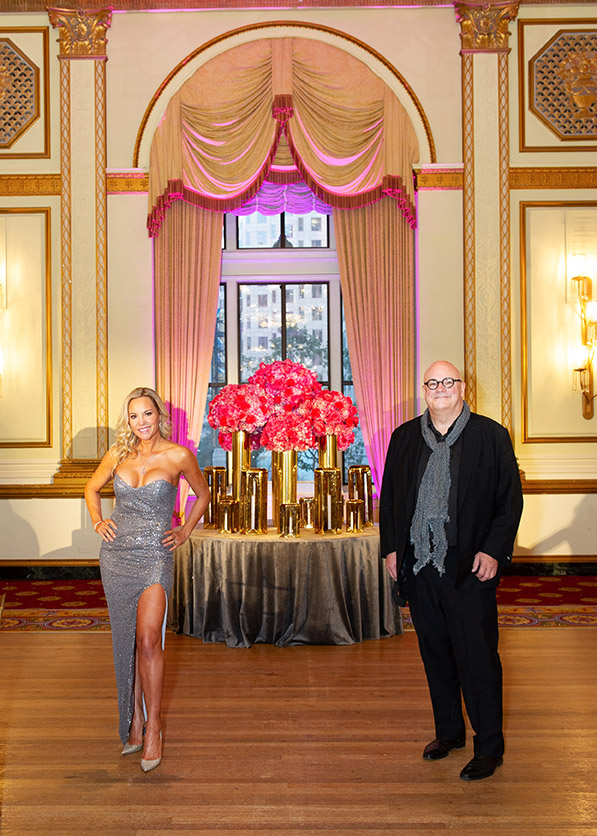 ---
CONTRIBUTING ARTISTS
Arts Umbrella would like to recognize the extraordinary generosity of the Splash artist community, who make this important fundraiser possible.
All artworks will be available for preview online in August.
Fiona Ackerman
Miriam Aroeste
Michael Batty
Athena Bax
Shannon Belkin
Tara Lee Bennett
Seth Berkowitz
Jessamyn Box
Kevin Boyle
Peter Braune
Christine Breakell-Lee
Annie Briard
Jane Bronsch
David Burdeny
Carly Butler
Nathan Eugene Carson
Leanne M Christie
Jennifer Clark
Laura Clark
Lincoln Clarkes
Dana Claxton
Carlos Colin
Douglas Coupland
Andrew Dadson
Jack Darcus
Julia Dault
Ross den Otter
Stan Douglas
David Ellingsen
Jamie Evrard
Gathie Falk
Geoffrey Farmer
Jamie-Lee Fuoco
Sarah Gee Miller
Gregory Geipel
Sara Genn
Sky Glabush
Shira Gold
Angela Grossmann
Will Hamilton
John Hammond
Bradley Harms
Gabryel Harrison
John Hartman
Richard Henriquez
Jeremy Herndl
Colleen Heslin
Deirdre Hofer
SD Holman
Brian Howell
Krista Johnson
Patricia Johnston
Nicole Katsuras
Russna Kaur
Sheila Kernan
Tiko Kerr
Marie Khouri
Kari Kristensen
Jean Paul Langlois
Kevin Lanthier
Gaye Leggat
Jolinda Linden
Gavin Lynch
Enrique Manchon
Brian McConville
Ewan McNeil
Iris Mes Low
Candace Meyer
Damian Moppett
Kriss Munsya
Christian Nicolay
Lisa Ochowycz
Zoe Pawlak
Sally Podmore
Fizz Pop
Will Rafuse
Rubeena Ratcliffe
Jorge Manes Rubio
Jay Senetchko
Bewabon Shilling
Danny Singer
Ben Skinner
Michael Soltis
Yasmeen Strang
Scott Sueme
Carla Tak
Joseph Tisiga
Mina Totino
Lisa Turner
Terrence P.R. Turner
Marleen Vermeulen
Martin Whist
Jeff Wilson
Lyle XOX
Don Yeomans
Sponsors