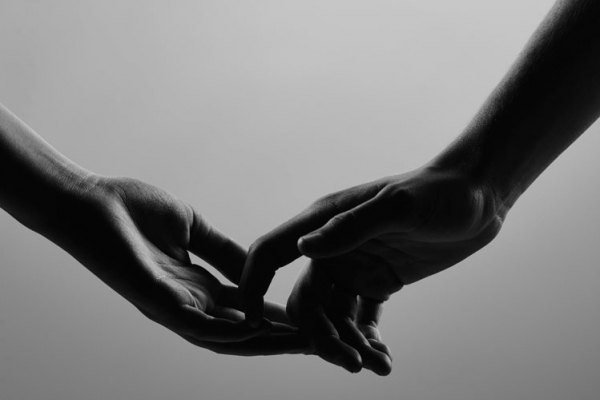 Everyone at Arts Umbrella is excited for the Pre-Professional Senior Theatre Troupe as they take their production of Romeo + Juliet on the road!  The troupe will perform at five different high schools in Vancouver and Burnaby this month.  Even though they're busy getting ready for their tour, a couple of the cast members (including Romeo and Juliet) took a minute to talk about the show.
After speaking with Wyatt and Emily, who play Romeo and Juliet, they mentioned that they were in crunch time with last minute preparations, but that they're excited for the upcoming shows! It's safe to say that the cast is feeling ready for the performances.
They've made sense of the Shakespearean language, even nailing down the iambic pentameter.  They're connecting with their characters, which is made easier with Romeo and Juliet being the same age as the performers.  The troupe has even cut down their tech set up from three hours to less than an hour and a half! That's right, not only do they perform, but they do the full set and tech set up for each show.
For these students, their experience with the Senior Theatre Troupe is about the process and figuring out how they can continually improve their performance.  The tour gives them the opportunity to practice and perform in front of packed auditoriums.  They get the chance to share what they've been working on with their peers.
"Tour is going to be a lot of hard work, but in the end it's going to be so rewarding" said Wyatt, who is cast as Romeo.  "The tour will bring the cast together, so we're ready for our performances at the Waterfront".
We hope all the students enjoy the performances when Romeo + Juliet comes to their school!  However, if you aren't a student at one of tour locations, you can still check out Romeo + Juliet when it takes to the stage at the Waterfront Theatre on May 22 and 23 at 9:00 PM.
The Pre-Professional Senior Theatre Troupe's performance of Romeo + Juliet is a part of Arts Umbrella's larger Expressions Festival, which is a collection of inspired performances, showcases and exhibitions that celebrate young artists and their arts learning from the past year. Every discipline, every class and virtually every Arts Umbrella student has work represented in Expressions Festival.