The spring season is like dappled sunlight; there will be bright days of glorious sunshine and refreshing reprieves in the clouded shade. If you want to add a few more bright days to your May, check out these community arts events. From city-wide art exhibitions to exhilarating performances to inspiring panels and workshops, this round up is sure to brighten your month.
cre8 — youth arts day
May 1, 2017, 2:30-10:00 p.m. 11944 Haney Place, Maple Ridge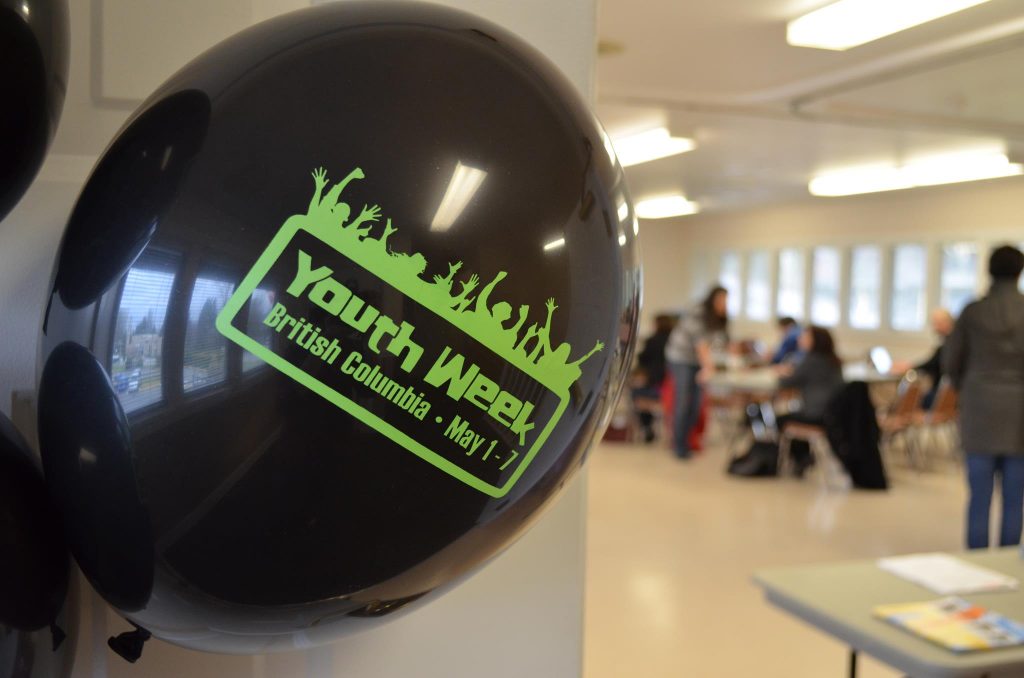 CRE8 at ACT Maple Ridge is part of International Youth Week, May 1-7, 2017 CRE8 is an annual event held at The ACT Arts Centre. Youth are invited to participate in panels and workshops with professional artists in fields like video games, theatre, and juggling. Find out what it's like to work in the arts from some of the best in the business — More Info
parker art salon
May 5-7, 2017 1000 Parker St., Vancouver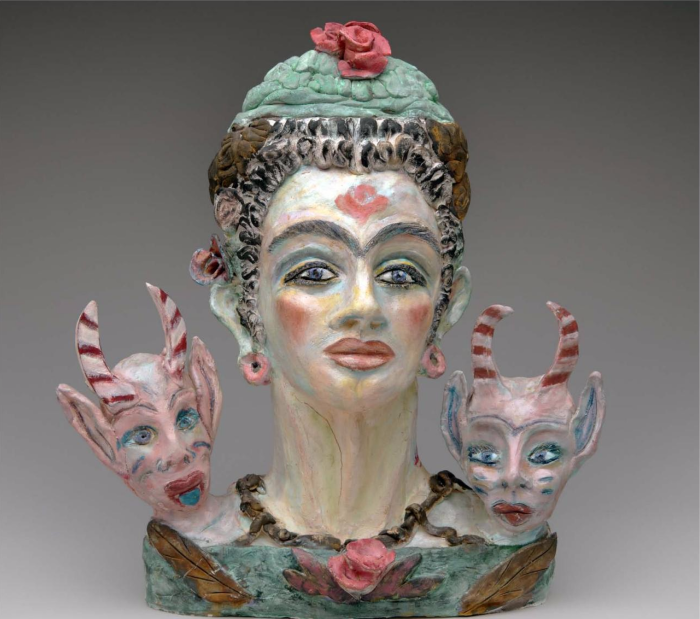 Dos Diablos Con Frida | 19″x19″x14″ | fired ceramic by Suzy Birstein The third annual Parker Art Salon brings together the works of over 60 artists in the labyrinthine halls of 1000 Parker Street, a 98-year-old warehouse in Strathcona. Celebrate an eclectic collection that's sure to inspire, excite, and spark debate about fine art. Proceeds from the show benefit Anxiety BC. Arts Umbrella instructor Suzy Birstein will be showing her paintings and sculptures in support of this great cause
Ballet bc — program 3
May 11-13, 2017 Queen Elizabeth Theatre, 650 Hamilton St.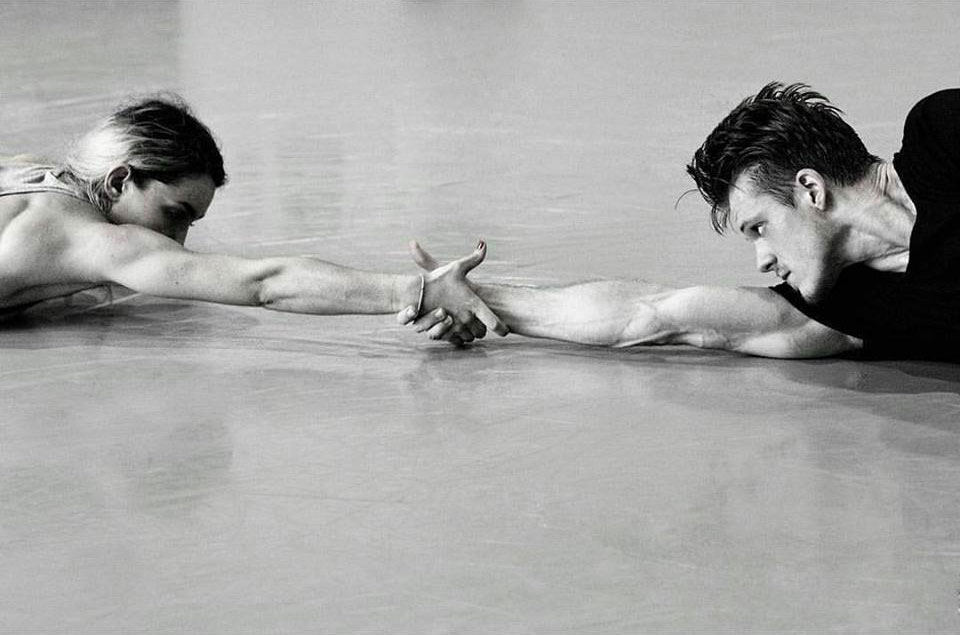 Photo by Michael Slobodian Ballet BC presents Program 3, a triple bill featuring two prominent Israeli choreographers and a world premiere by Ballet BC's artistic director, Emily Molnar
Expressions art festival: early learning exhibition
May 15-June 4, 2017 Arts Umbrella Granville Island, 1286 Cartwright St.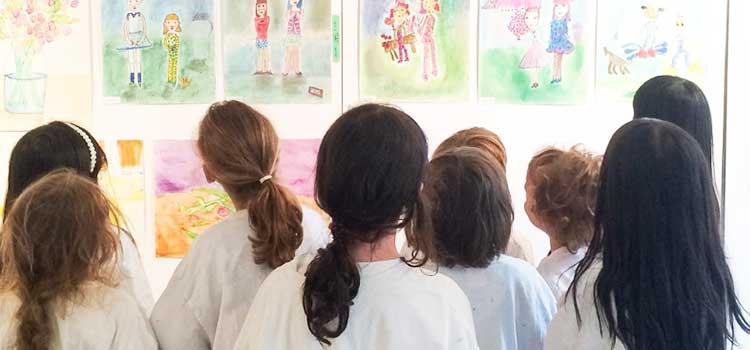 Early Learning Visual Arts Exhibition Celebrate our youngest visual artists' accomplishments. After months of exploration and experimentation, Arts Umbrella's Spring session students are ready to display their works to friends, family, and the public — More Info
the talking thinking dancing body
May 16, 2017, 5:00-7:00 p.m. Faris Family Studio, 677  Davie St. The latest in a series of talks led by Justine A. Chambers, artist-in-residence with The Dance Centre, and Sadira Rodrigues. Come participate in a conversation about aesthetics, context, and artistic process that interrogates dance through a lens concerned with decolonization, anti-racism, and feminism — More Info
expressions theatre festival: Living in my skin
May 18, 26, 2017 Waterfront Theatre, 1412 Cartwright Street , Granville Island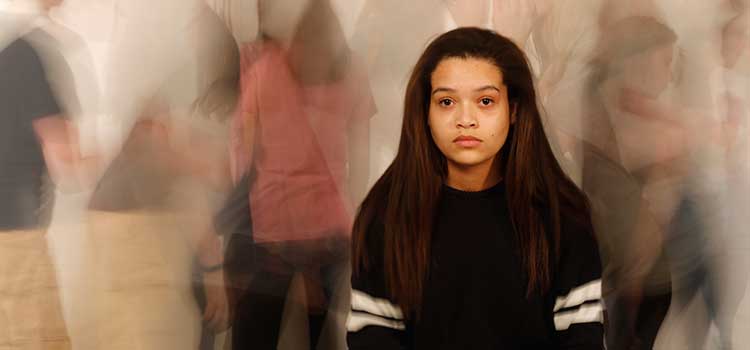 Living in My Skin, written and performed by the Laboratory Theatre Troupe, directed by Darcey Johnson Intense emotions, peer pressure, making friends, fear of being alone, perfectionism, and worries about the future, teen anxiety can take many shapes and can have a huge impact on the everyday life of a young person. It's time to talk about it
EXPRESSIONS THEATRE FESTIVAL: The complete works of william shakespeare (abridged) [revised]
May 18, 20, 21, 26, 2017 Waterfront Theatre, 1412 Cartwright Street , Granville Island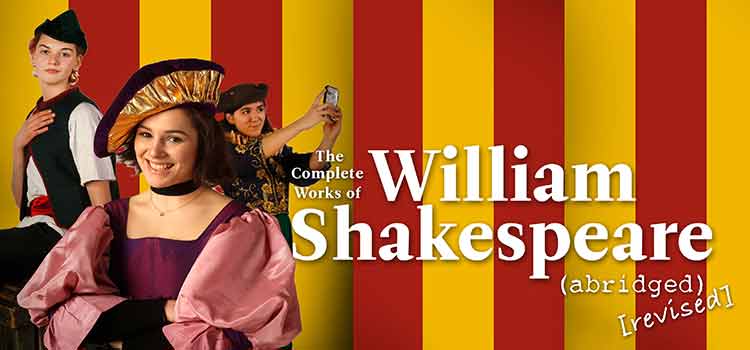 The Complete Works of William Shakespeare (abridged) [revised], by Adam Long, Daniel Singer, and Jess Winfield, performed by the AU Senior Theatre Troupe, directed by Paul Moniz de Sá The AU Senior Theatre Troupe will attempt a feat that we believe to be unprecedented in the history of civilization. That is, to capture, in a single theatrical experience, the magic, the genius, the towering grandeur of The Complete Works of William Shakespeare in less than an hour
EXPRESSIONS THEATRE FESTIVAL: urinetown
May 19-21, 23-25, 2017 Waterfront Theatre, 1412 Cartwright Street , Granville Island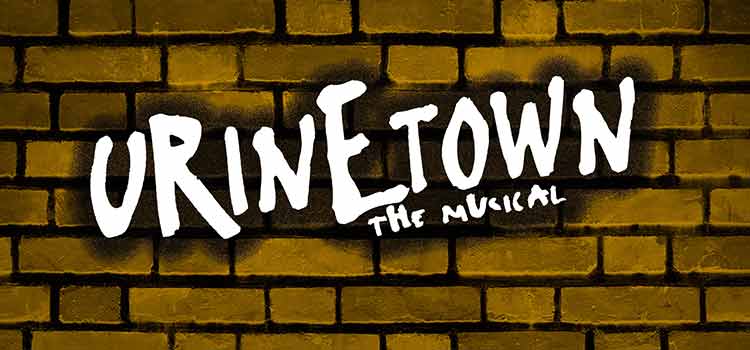 Urinetown, the Musical, with music and lyrics by Mark Hollman and Greg Kotis, performed by the AU Musical Theatre Troupe, directed by Andy Toth In a Gotham-like city, a terrible water shortage caused by a 20-year drought has led to a government-enforced ban on private toilets. The citizens must use public amenities, regulated by a single malevolent company that profits by charging admission for one of humanity's most basic needs. Amid the people, a hero decides that he's had enough and plans a revolution to lead them all to freedom
EXPRESSIONS THEATRE FESTIVAL: charlotte's web
May 20-21, 2017 Waterfront Theatre, 1412 Cartwright Street , Granville Island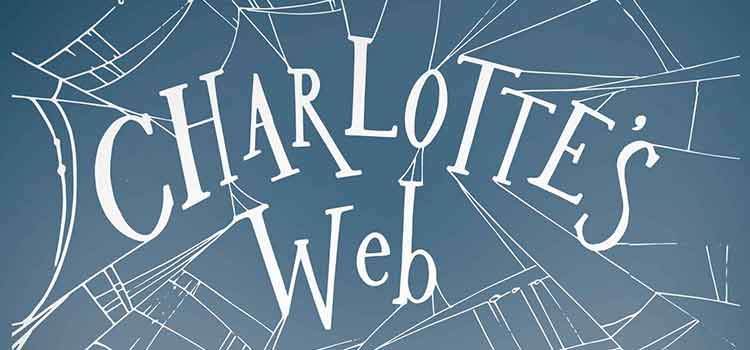 Charlotte's Web, written by Joseph Robinette, performed by the AU Junior Theatre Troupe, directed by Susanne Moniz de Sá Determined to save Wilbur, Charlotte begins her campaign with the "miracle" of her web in which she writes, "some pig." It's the beginning of a victorious campaign which ultimately ends with the now-safe Wilbur doing what's most important to Charlotte. This beautiful, knowing play about friendship will enchant audiences of all ages
arts umbrella dance company: season finale
May 25-27, 2017 Vancouver Playhouse, 600 Hamilton St.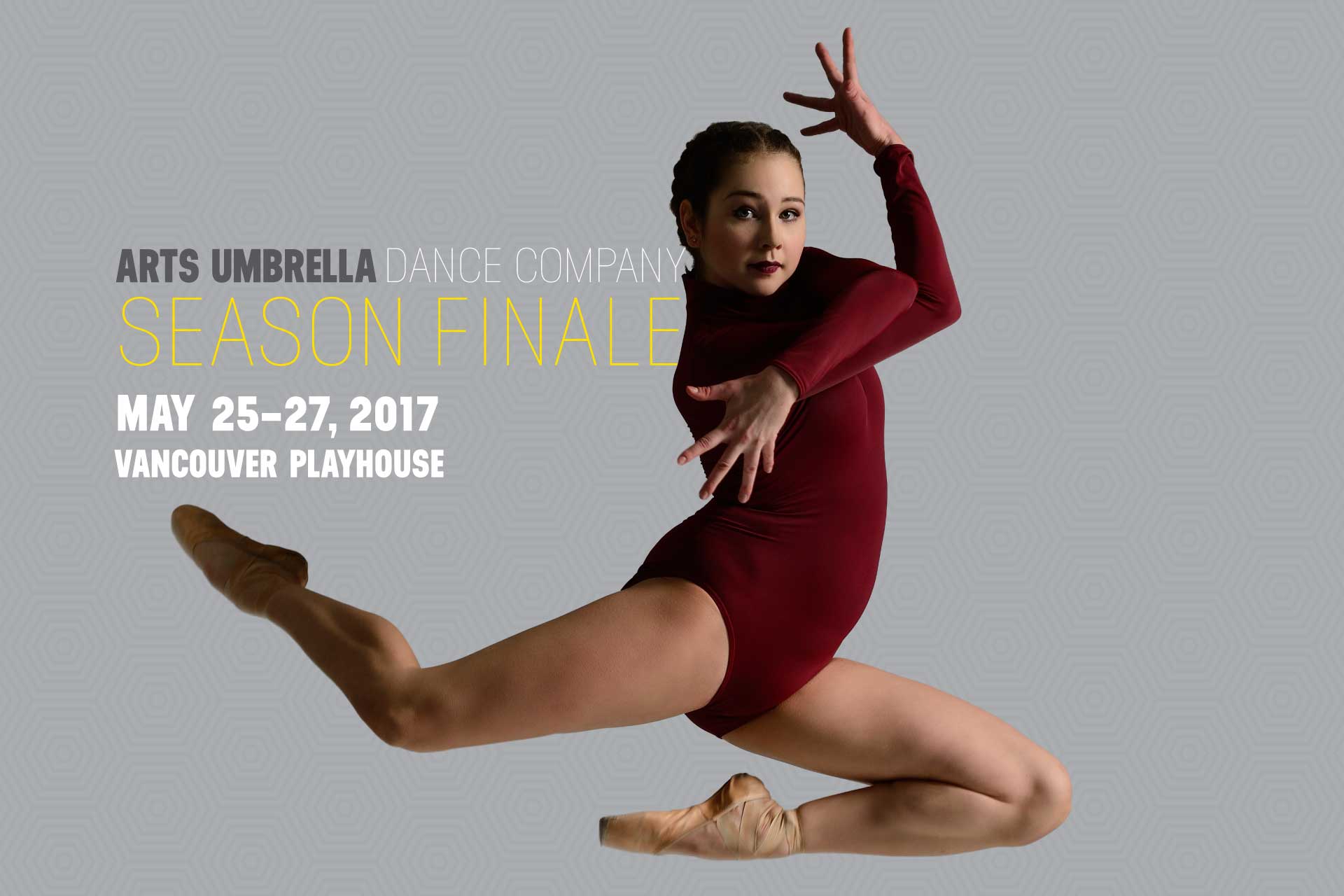 Arts Umbrella Dance Company Season Finale Arts Umbrella Dance Company's Season Finale is the culmination of months of exploration and rehearsal of bold and innovative works created for AUDC dancers by leading International and Canadian choreographers. Expect extraordinary, cutting-edge performances
wen wei dance: dialogue
May 25-27, 2017 Scotiabank Dance Centre, 677 Davie St.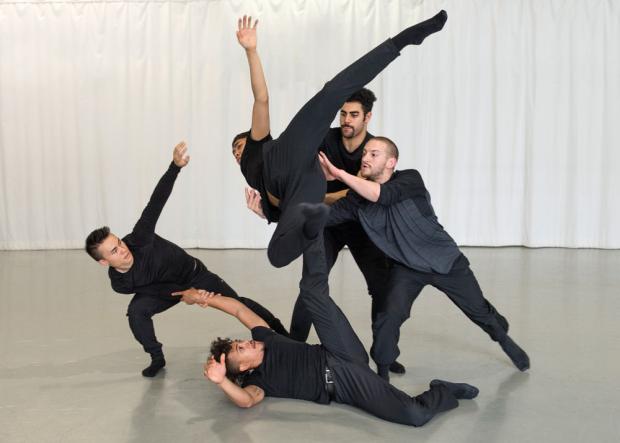 Wen Wei Wang presents Dialogue. Photo by Chris Randle Communication and the human need to connect inspire Dialogue, an exciting new work by acclaimed Vancouver choreographer Wen Wei Wang. Created for six powerful and expressive male dancers, the work draws from Wang's personal experience as a non-English speaking immigrant to Canada, expressing the basic desire to be understood, and the loneliness when those connections with others are not achieved. Wang's precise and subtle choreography has an elegant yet aggressive physicality, and expresses a distinctive trans-cultural sensibility. Dialogue features music ranging from Iceland-basic musician Ben Frost, and Canadian icon Leonard Cohen
west of main art crawl
May 27-28, 2017 Various locations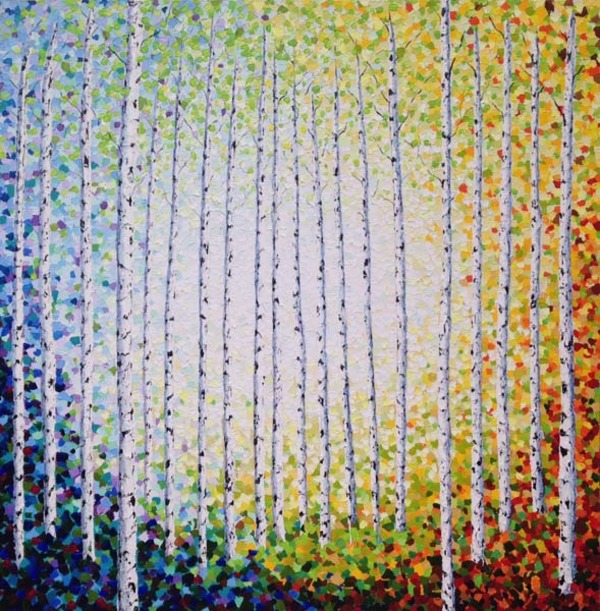 Optimistic by Heather Loa Join AU Visual Arts Artistic Director Roxanne Gagnon for a curatorial walk-through. Over 50 artists from Main Street to West Point Grey will be showing their works of art during this free two-day event. Proceeds from the silent auction benefit Arts Umbrella — More Info
---
UPCOMING
expressions: south surrey showcase
June 3-10, 2017 AU South Surrey, The Shops at Morgan Crossing, 116-15850 27 Ave.  Gather around for the bizarre, the unique, and the strange — this year's theme is "Celebrate the Odd." Want to know who's behind the "Odd"? Meet AU South Surrey staff and students on June 3, 2017 12:00-2:00 p.m. for a reception to celebrate AU Surrey's 5th Anniversary! – More Info
EXPRESSIONs: visual & media arts exhibition
June 7-11, 2017 Beaumont Gallery, 316 West 5th Ave. Celebrate our visual artists' accomplishments. After months of exploration and experimentation in classes ranging from drawing and painting, to mixed media and sculpture, to photography and animation, Arts Umbrella's Spring session students are ready to display their works to friends, family, and the public in a curated exhibit at the Beaumont Gallery – More Info
ARTS UMBRELLA dance: recital
June 15-18, 2017 Vancouver Playhouse, 600 Hamilton St.  Join us for Arts Umbrella's end-of-year Dance Performance to celebrate the accomplishments and achievements of our young dancers over the past 10 months. Tickets available soon – More Info
nicola wealth management invitational
June 26, 2017 Point Grey Golf & Country Club, 3350 SW Marine Drive The Arts Umbrella Invitational is now the Nicola Wealth Management Invitational and it's back for its 20th year supporting the Arts Umbrella Foundation. Though the tournament is sold out, tickets to the dinner are still available
ea teen animation scholarship showcase
June 9, 2017 (TBC) Participants from the Electronic Arts Teen Animation Scholarship Program share their work in a group exhibition – More Info