Baseball, beach days, ice cream trucks. Sunny skies are finally ahead of us. With them come arts events galore—many of them outside. So grab your sunscreen and a hat, and head on over to one of these exciting June arts events throughout Metro Vancouver.
vancouver international children's festival
May 29-June 4, 2017 Various locations, Granville Island

When the Vancouver International Children's Festival arrives, Granville Island comes to life! With seven fantastic indoor theatre venues and a bustling arts activity village, the Kids' Fest site becomes your family's playground! From toddlers to tweens, there are shows and activities for everyone — More Info
made in bc — dance on tour
June 1-2, 2017 Richmond Arts Center, 7700 Minoru Gate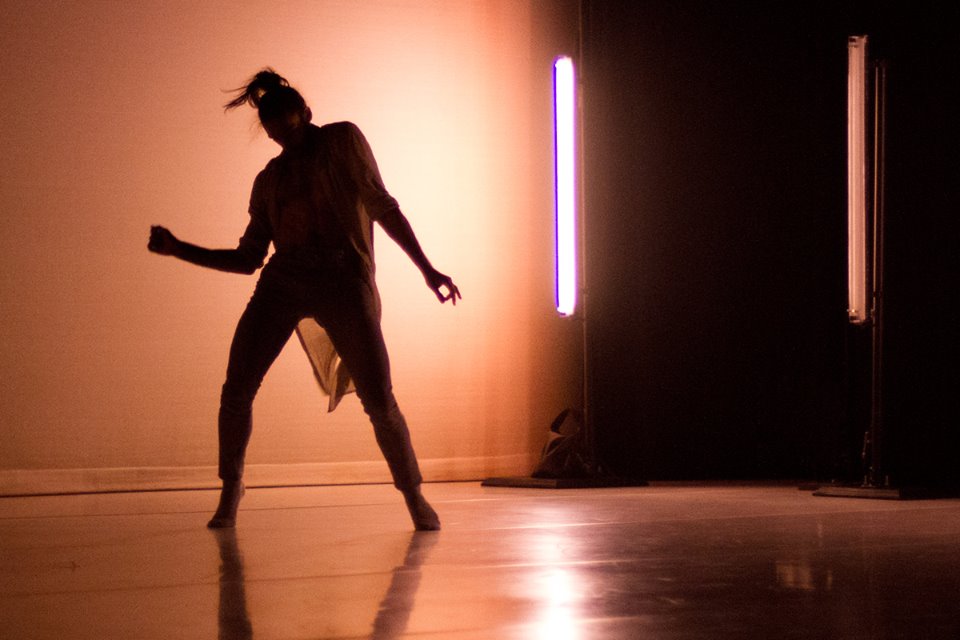 This free event about Francophone dance in western and northern Canada aims to develop markets through concerted actions to improve the diffusion of contemporary dance: the dance created today. In addition to the presentation of choreographic works, La Vitrine includes exchanges on the works, on the public and on the joint strategies to be deployed to facilitate public-dance contact and to establish a real diffusion of the Canadian francophone dance — More Info
bard on the beach
June 1-September 23, 2017 Kits Point at the foot of Whyte Ave., 1695 Whyte Ave., Vanier Park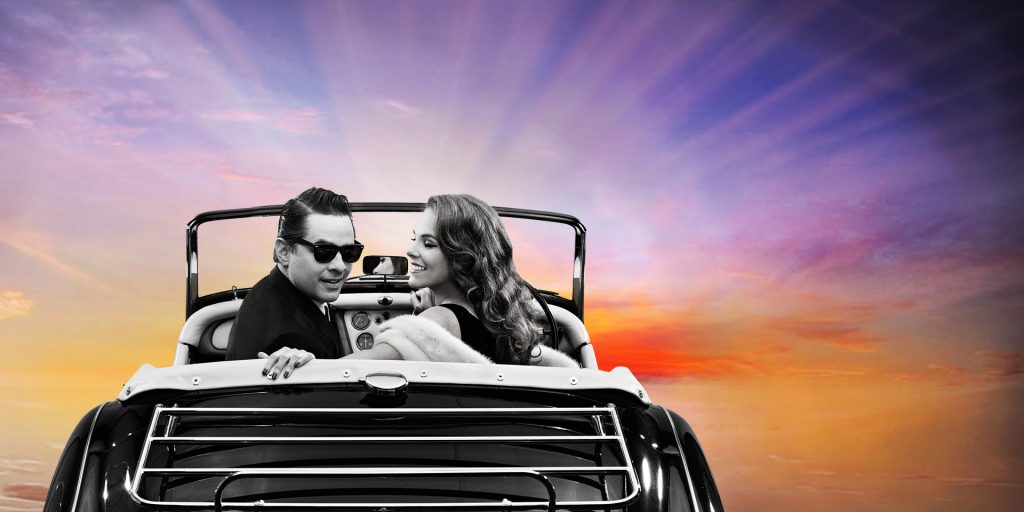 Bard on the Beach kicks off a summer of performances with Much Ado About Nothing, directed by John Murphy
LAMONDANCE — WE
June 2-4, 2017 The Dance Centre, 677 Davie St.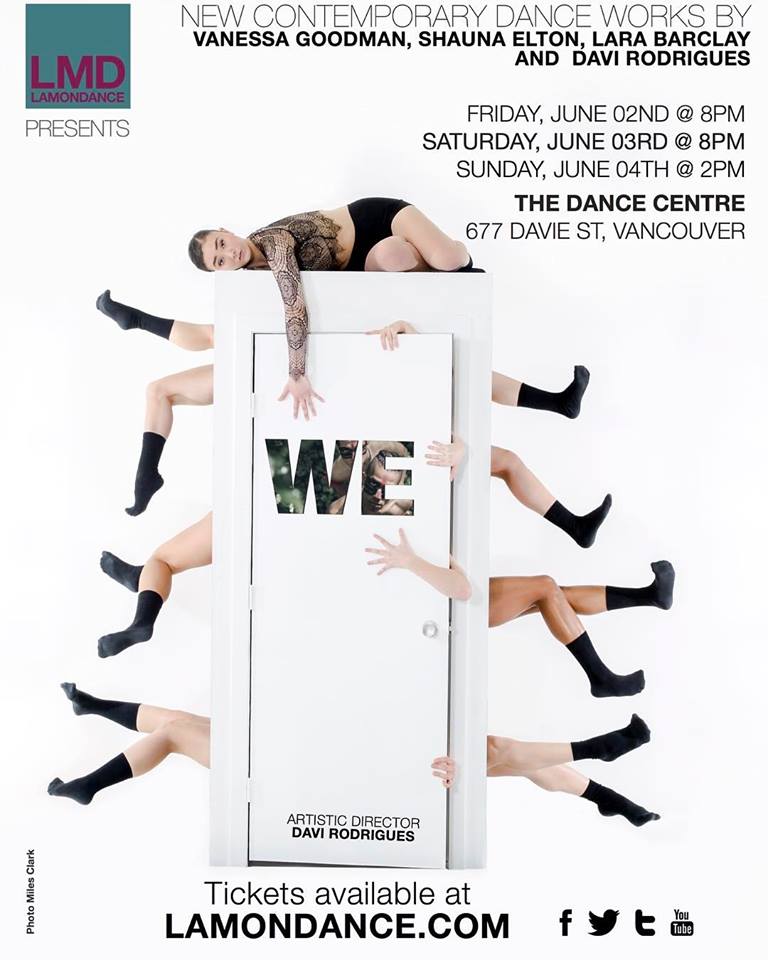 Lamondance presents WE, their year-end creation celebrating eight seaons. The show features the strength and fragility of HUMAN, as well as his foresight and grace, to illuminate the portion of humanity that is within each of us. In the hopes of leaving a mark on the national artistic community, it has been a significant objective for artistic director Davi Rodrigues to involve Canadian creative forces in a show where we represent the sense of community 
adults are so last year
June 3, 2017, 12:00-5:00 p.m. Western Front, 303 East 8th Ave.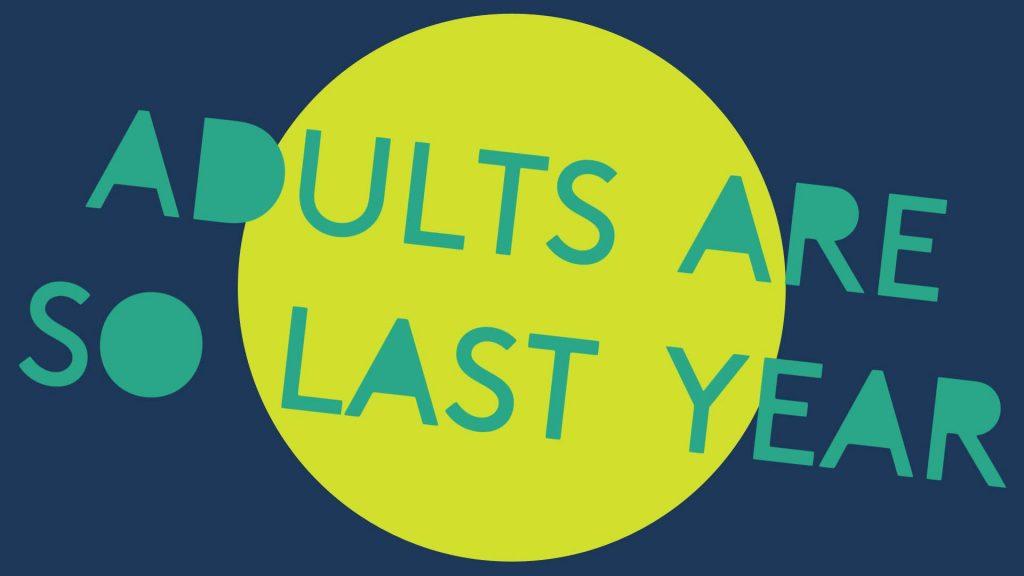 Western Front opens its doors for kids and their adults. Artists and musicians have created works and participatory projects in mediums like crafting, film, and storytelling. This free event is for all ages, and guests can enjoy BBQ and Earnest Ice Cream on site to keep them energized — More Info
south surrey expressions showcase
June 3-10, 2017 Arts Umbrella South Surrey, The Shops at Morgan Crossing, N116-15850 26 Ave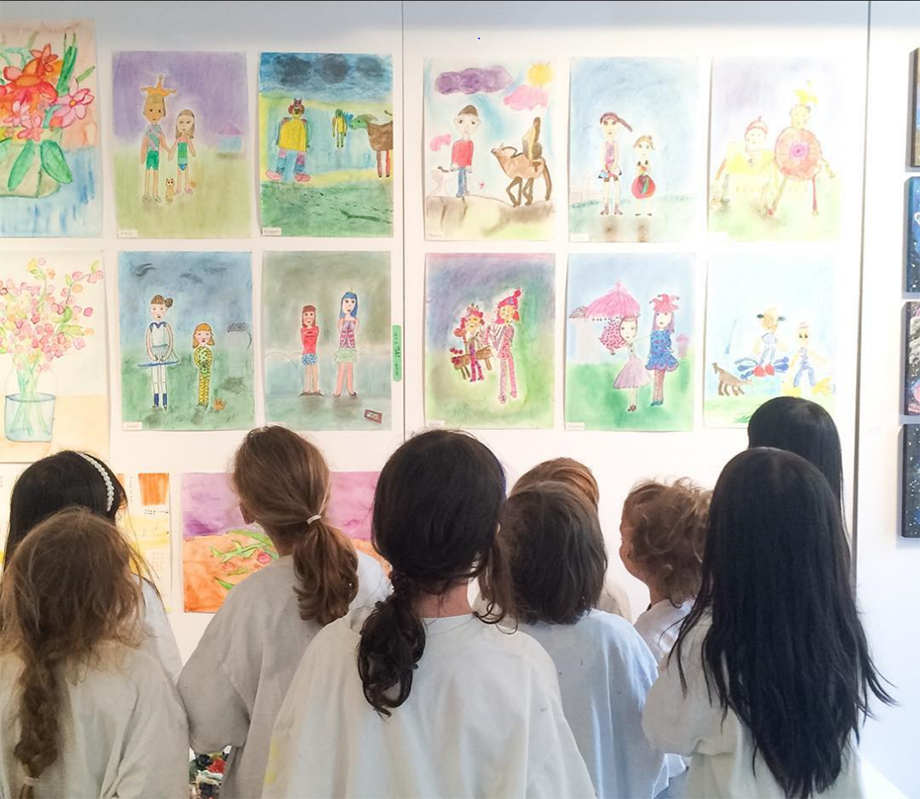 Gather around for the bizarre, the unique, and the strange — this year's theme is "Celebrate the Odd." Want to know who's behind the "Odd"? Meet Arts Umbrella South Surrey staff and students on June 3, 2017, 12:00-2:00 p.m. for a reception to celebrate AU South Surrey's 5th Anniversary! — More Info
creative neighbours salon
June 4, 2017, 6:00-9:00 p.m. 2909 West Broadway The third Creative Neighbours Salon features three of Vancouver's latest artists, showcasing their work and discussing what it's like to be at the exciting time of launching their careers, and pursuing creativity from a young age. Hear from Maya Rae, Owen Kato, and Emily Frances Prevost — More Info
Girl in the Goldfish Bowl
June 7-11, 2017 Studio 16, 1555 West 7th Ave.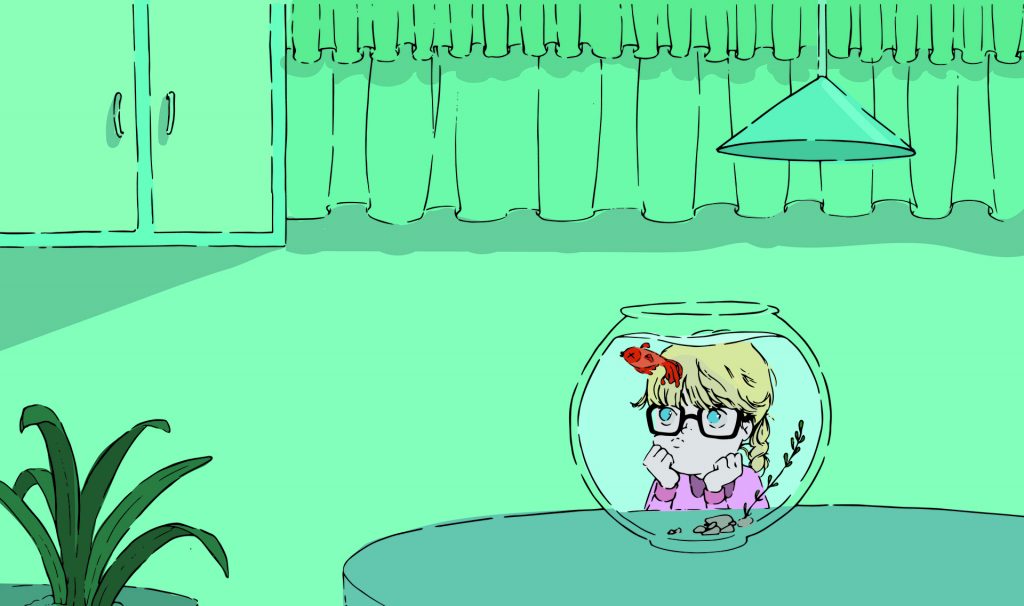 Arts Umbrella's Theatre Conservatory students present Morris Panych's Girl in the Goldfish Bowl. As the comedy opens, we hear Iris, a precious girl of ten, saying: "these are the last few days of my childhood." The death of her goldfish, she is sure, has been announced by the air-raid sirens during the day's school drill. For Iris there remain a few more days of life in a universe that is inherently ordered, where the spirit of her dearly departed goldfish can, of course, be re-incarnated in a lost and amnesiac drifter given to rhetorical questions of seemingly deep philosophical import 
Visual, Applied & Media Arts Expression Exhibition
June 7-11, 2017 Beaumont Gallery, 316 West 5th Ave.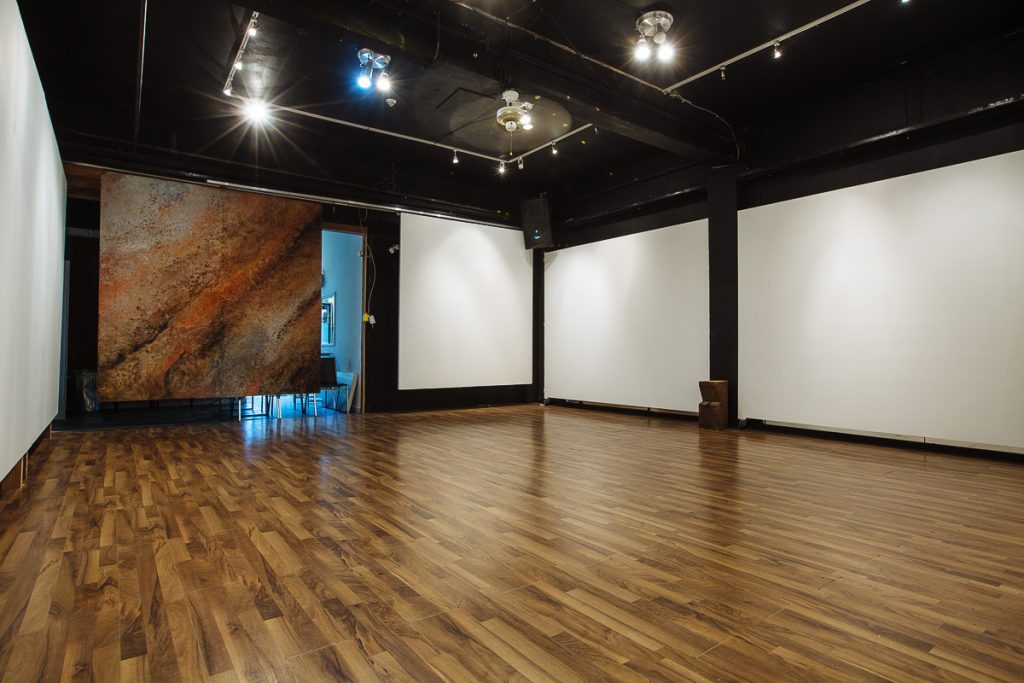 Arts Umbrella Visual, Media, and Applied Arts students will be exhibiting their work at the Beaumont Gallery. Come see what our students ages six-and-up have created this session! — More Info
EA Teen Animation Scholarship program showcase
June 9, 2017, 6:00-8:00 p.m. Electronic Arts Incorporated, Burnaby Location, 4334 Sanderson Way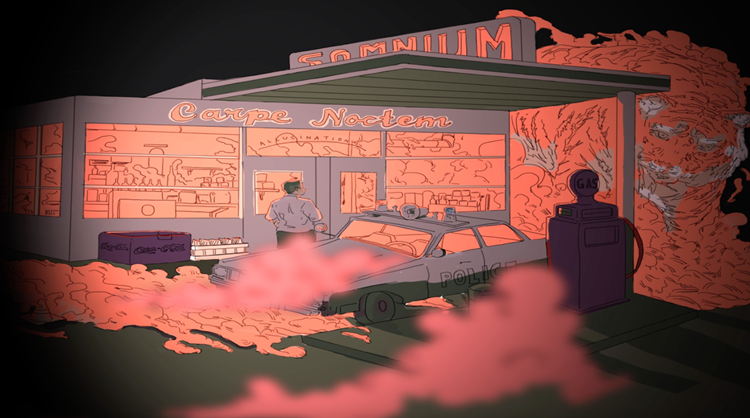 The EA Teen Animation Scholarship Program students have been hard at working completing their animated shorts for this year's showcase at Electronic Arts. Join us to see cats and fish, moss people, zip lines, and more — More Info
Vancouver mini maker faire
June 10-11, 2017, 10:00 a.m.-6:00 p.m. PNE, 2901 East Hastings St.

Join more than 150 artists, tinkerers, performers, inventors, crafters, and other Makers for a weekend of crafting, learning, and exploring! The Vancouver Mini Maker Faire brings together Makers, performers, workshop leaders, and speakers from across a wide range of disciplines for two days of exhibiting projects, building community, and sharing knowledge and inspiration. The community-driven festival showcases the amazing works of all kinds of Makers -anyone who is embracing the do-it-yourself (or do-it-together!) spirit and wants to share their accomplishments with an appreciative audience. Visit the Arts Umbrella booth for a fun life-drawing activity! 
Project limelight presents: off the hook
June 11, 2017 at 2:00 p.m. and 6:00 p.m. SFU Goldcorp Centre for the Arts,149 West Hastings St.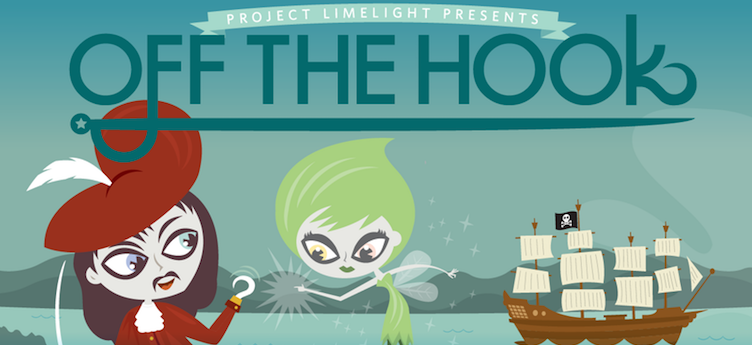 Project Limelight, a free performing arts program for young people living in Vancouver's Eastside, returns to the stage with Off the Hook, a fresh new take on J.M Barrie's classic story, Peter Pan! This all-ages comedy takes us from East Van to Neverland, where the Lost Boys look for a mother, the Lost Girls look for the Pirates, the Pirates look for Peter, and Peter, he's just looking for some fun. Fly away with Project Limelight on this music- and dance-filled adventure, be ready to ARRRR along, and make sure to keep an eye out for the Crocodile. Featuring a cast of young performers, ages 8 to 15, Off the Hook offers a magical live theatre experience for the very young and the young at heart!
Arts Umbrella Dance recital
June 15-18, 2017 Vancouver Playhouse, 600 Hamilton St.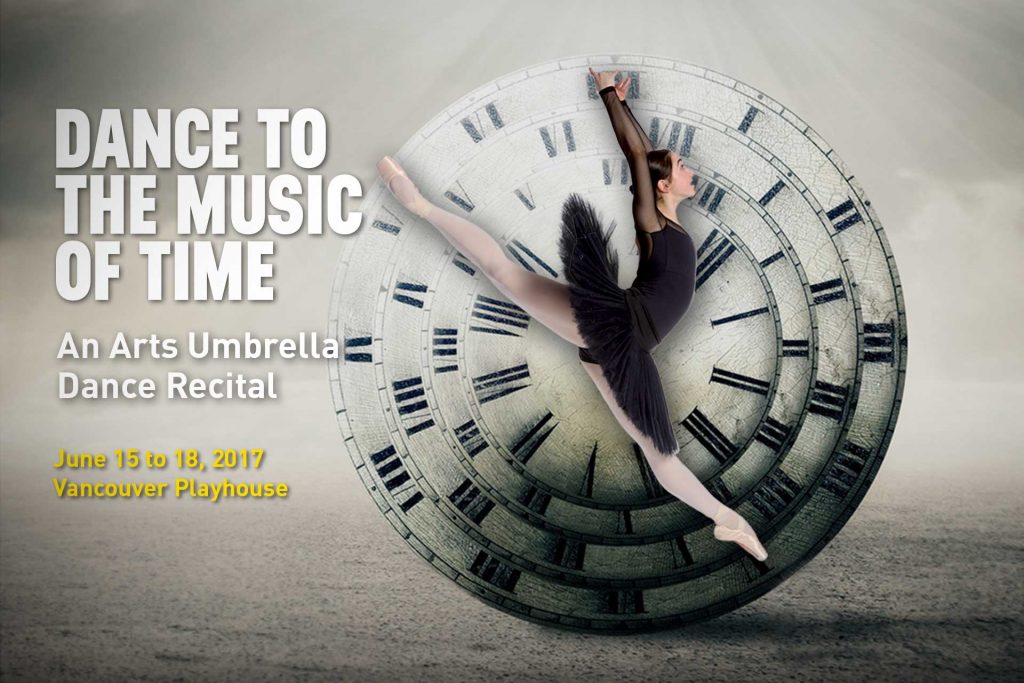 Join us for Arts Umbrella year end dance performance, when we celebrate the accomplishments and achievements of all of our young dancers over the past 10 months. This year, Arts Umbrella Dance presents Dance to the Music of Time, a timeline of European dance from the 17th century to today! 
NICOLA WEALTH MANAGEMENT INVITATIONAL
June 26, 2017 Point Grey Golf & Country Club, 3350 SW Marine Drive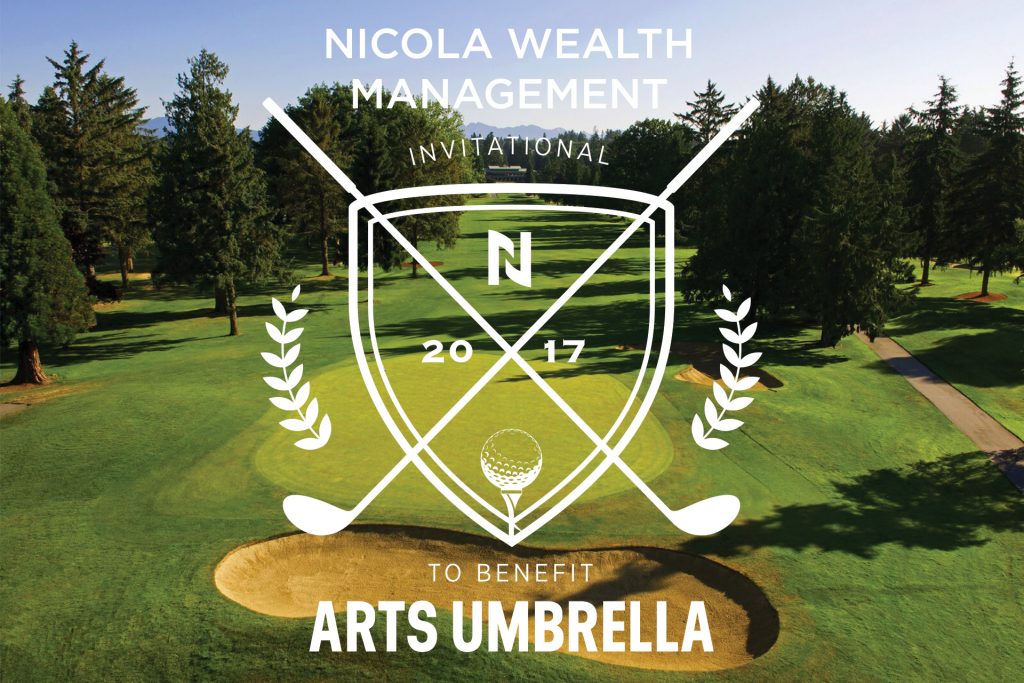 The Arts Umbrella Invitational is now the Nicola Wealth Management Invitational and it's back for its 20th year supporting the Arts Umbrella Foundation. Though the tournament is sold out, tickets to the dinner are still available