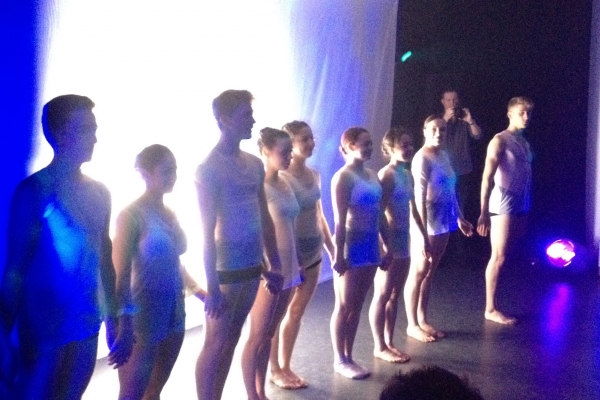 Imagine a single event that brings the primary colours to life. That's exactly what Arts Umbrella's most recent gala, PRIMARY, did on Saturday, April 26, 2014! Event producer, The Social Concierge, transformed The Shops at Morgan Crossing into a one-of-a-kind space that celebrated red, yellow and blue. Each colour had its chance to shine; with red taking the stage in the main reception area, and yellow and blue taking over two of the studios.
The evening was a celebration of the arts! The Red Room featured Sal Ferreras and his host of Juno award-winning musicians who played African, Brazilian and Cuban rhythms throughout the evening. The music was so infectious that it was hard not to dance along! Art came to life in the Yellow Room with contortionists performing acrobatic sets that both stunned and impressed guests. However, it was the Blue Room, where the Arts Umbrella Dance Company stole the spotlight. They performed two times throughout the evening and always left guests in awe.
"PRIMARY did a great job in raising awareness for Arts Umbrella's two Surrey locations and the outreach being done in the community," said Development Officer, Kari Gundersen. "We're so glad we had the chance to meet our neighbours and tell them about Arts Umbrella in such a creative and memorable way".
By the end of the night, Arts Umbrella South Surrey welcomed more than 150 guests through its doors, which included community partners, incredible sponsors and friends. We want to say thank you so much to everyone who helped support Arts Umbrella Surrey on Saturday night!
Visit our Facebook page for some photos from the event!