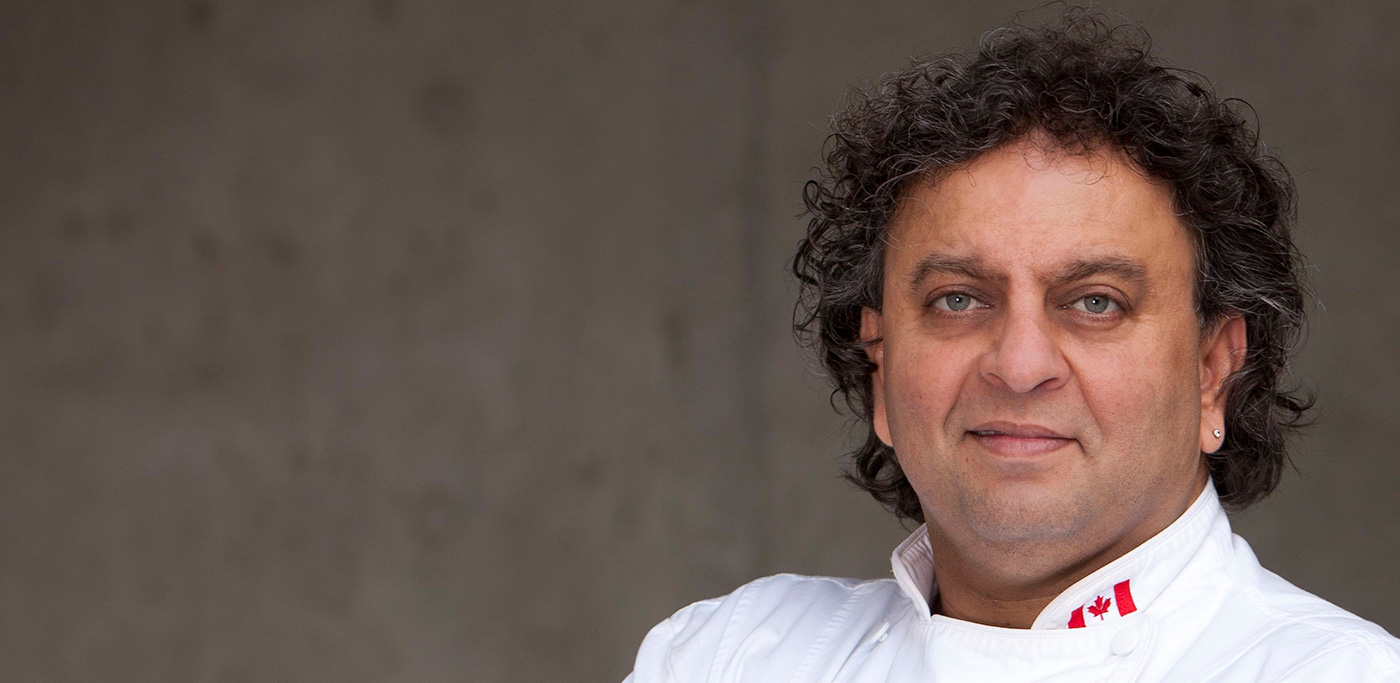 Renowned chef and restaurateur Vikram Vij is partnering with Arts Umbrella South Surrey, to launch a new series of Teen Culinary Arts workshops. They will get to learn the basics of cooking a family dish alongside Chef Vij himself at his South Surrey restaurant My Shanti.
"I'm extremely passionate about teaching young people about Indian food." says Vij. "Not only that; this is a perfect partnership with Arts Umbrella. In the same way you take a script or an art assignment and add your own personality, I want these students to take a recipe and make it their own – adding extra spices, different flavours, and to adapt a recipe to something that's uniquely theirs."
Paul Larocque, Arts Umbrella President & CEO adds, "Arts Umbrella's mandate is to reach young people through the arts, including visual, theatre, and dance, and we are thrilled to now be introducing the culinary arts."
Individual 3-hour workshops – March 25, April 29, or May 27 – are open to budding chefs ages 13-18 years old, and will be held at Chef Vij's My Shanti restaurant (15869 Croydon Dr. South Surrey). Teens can register for a workshop by contacting Arts Umbrella South Surrey at surrey@artsumbrella.com, by calling: 604-535-1127, or by registering for a workshop online.
About Chef Vikram Vij
Vikram Vij came to Canada in 1984 and opened his first restaurant, Vij's, in Vancouver's South Granville district in 1989. Since then he has received numerous awards for his cuisine and has opened other restaurants including Rangoli (also in South Granville), and My Shanti, located at Morgan Crossing, South Surrey. He also owns a large food production facility in Surrey, where his own-name-brand foods are created from local ingredients, flash frozen, then shipped to stores across Canada.
 About Arts Umbrella Surrey
Art can change the lives of children in incredible ways, which is why Arts Umbrella has been helping young artists cultivate creativity and grow self-confidence through performing and visual arts programs for more than 35 years. In 2012, Arts Umbrella expanded its operation to Surrey with the launch two new facilities in South Surrey and Surrey Centre. Through the establishment of accessible arts education programs in more communities, Arts Umbrella's founding mission continues: to positively impact as many children and youth through exposure to the arts. Arts Umbrella brings opportunities for skills development and personal growth to young people in Surrey, while helping to create a cohesive, economically vibrant community.
For more information please contact:
Eric Lowe
Manager, Marketing and Communications
604-681-5268 x104
elowe@artsumbrella.com