Over the course of 15 weeks, Arts Umbrella instructor Kaori Kasai brings the teen animation students through Photoshop and After Effects, teaching some of the tools used in 2-D animation. Walk cycles, shadowing, lip syncing, and technical know-how are just a few of the skills these youth have practiced, before collaborating on team projects and jumping head first into their year-end solo animations.
Their work will be featured at Electronic Arts in Burnaby on June 9, and later be incorporated into many of the students' demo reels for post-secondary applications. Here's some insight into what some of the students have been working on, their creative ideas, and plans for the future.
---
Ideation and Storyboarding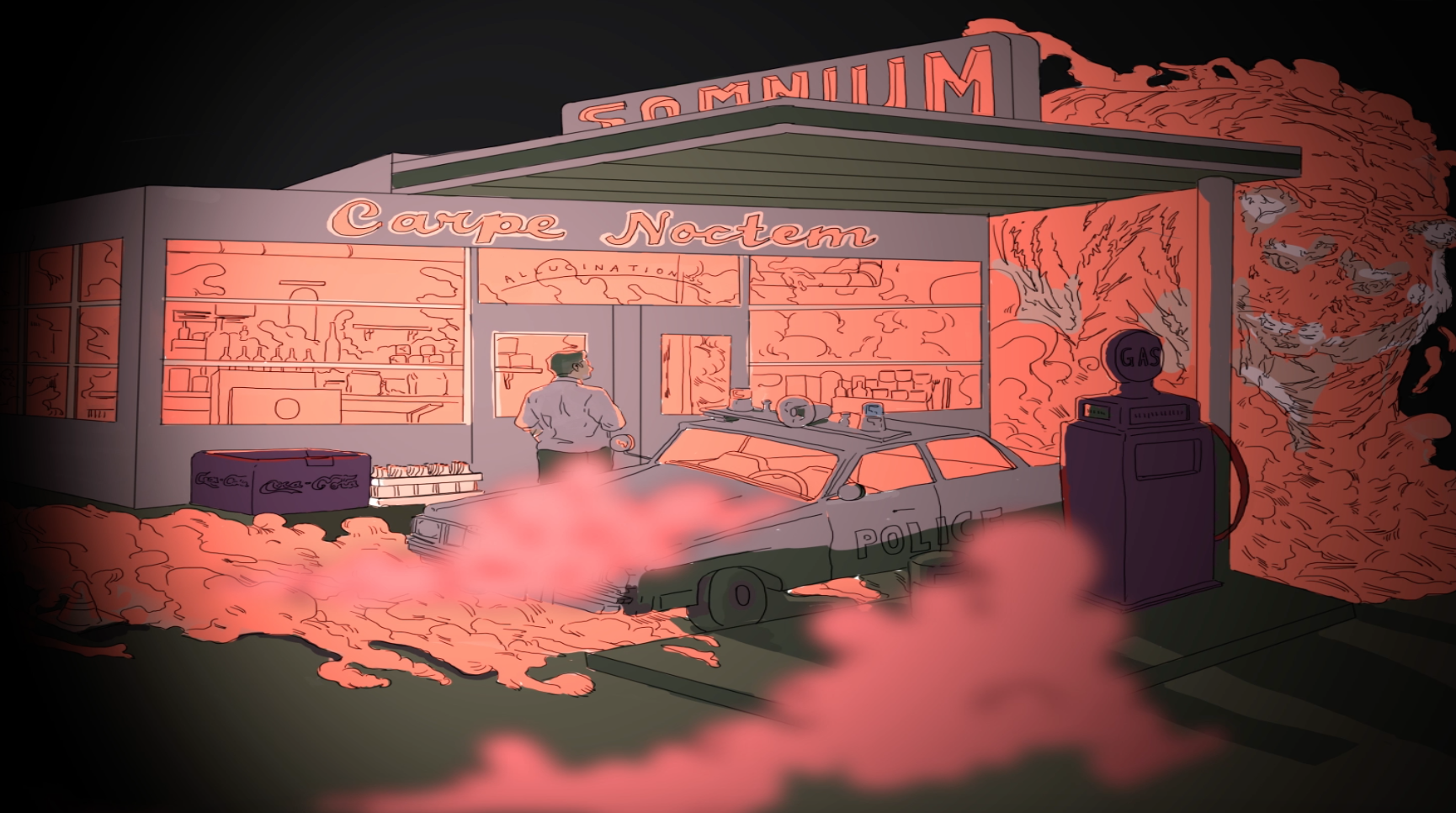 Illustration by Louise Delfin
Not only do the students in the EA Teen Animation Scholarship Program learn to navigate Photoshop and After Effects, they're also expected to develop and illustrate a story for their year-end projects.
Their stories are sophisticated, nuanced, and original. Student Louise Delfin shares her idea about a young police officer stuck on the night shift. "He's at an isolated gas station for a cup of coffee," she says, "but when he comes out of the shop he starts getting hallucinations and he turns to see a gigantic tiger." Her illustrations are vivid and mystical, and she explains how she'll create frames and movement to show the man turning.
Tracy Chen was inspired by the word "lifeline." From there, a brainstorming session led her to zip lines from island to island in the sky, and she developed a story based in the metaphor of life journey.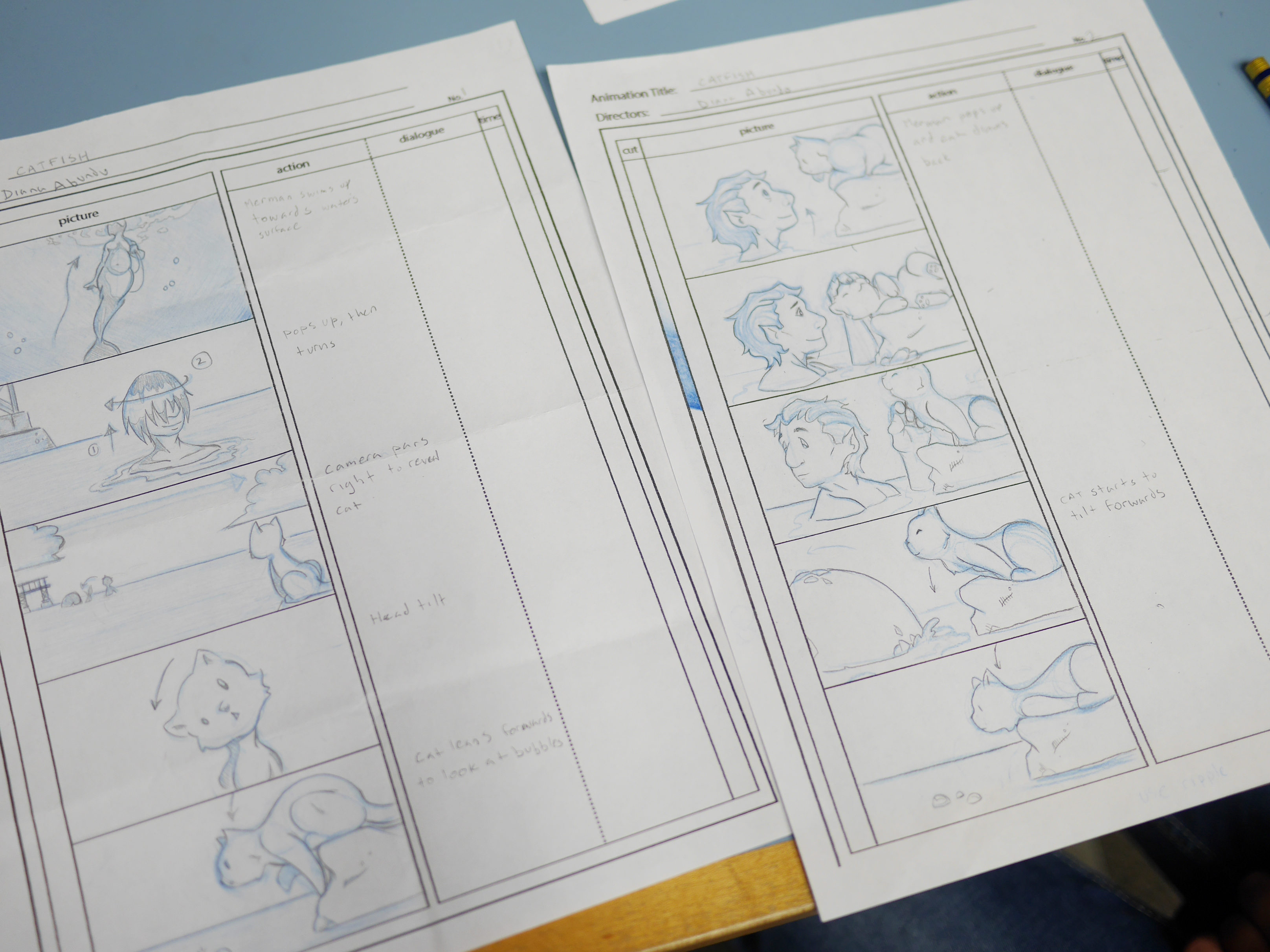 Storyboard by Diana Abundo
Following a love for moss, Jing-Wen Yuan created a moss-witch character some years ago, but developed her into a story about two personified moss balls.
Most of the students in the Mac lab at Arts Umbrella have their storyboards to one side of their workspaces when we pop in for a visit. They range from incredibly detailed, full colour thumbnails that show every facial expression of their characters through a planned 20 second clip, to quick and dirty roughs that outline the broad strokes of their 30-second animations.
"I have it fully actualized in my head," says Anna McLean. As she shares her characters, story, and colour palette, it's clear she knows where she's headed with her animation, in pretty pastels with a little girl roaming in a field toward the ruins of a giant robot.
Software know-how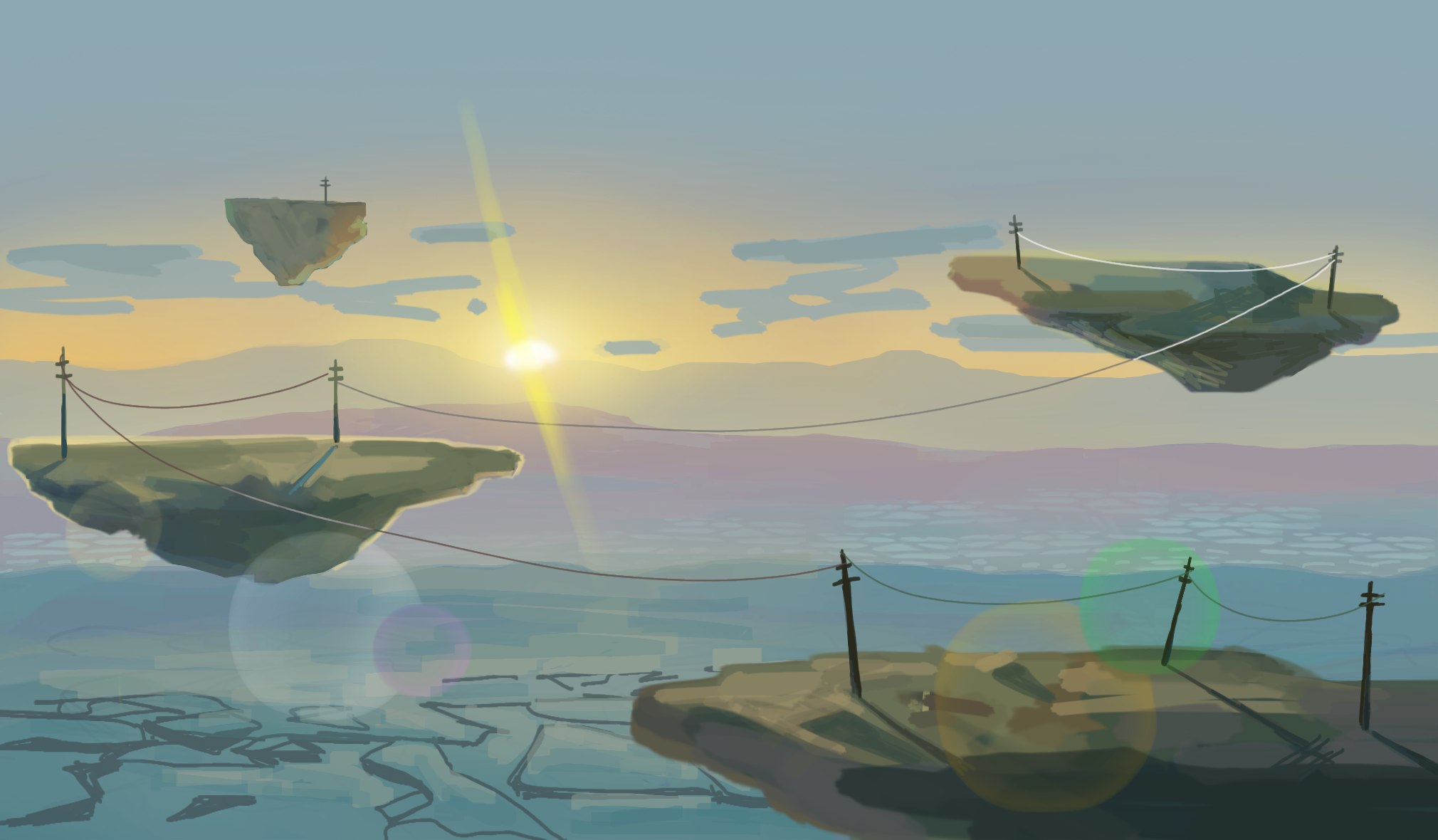 Illustration by Tracy Chen
Self-taught and results-oriented, many of the students in this scholarship program already found ways to learn how to bring their illustrations to life. Some local high schools have classes in design and digital illustration, but the Arts Umbrella programming allows them to hone their skills for portfolio projects.
"I'm in a lot of digital classes at school, so I knew the basics of Photoshop, but I learned how to actually, actually use it here," says Louise Delfin.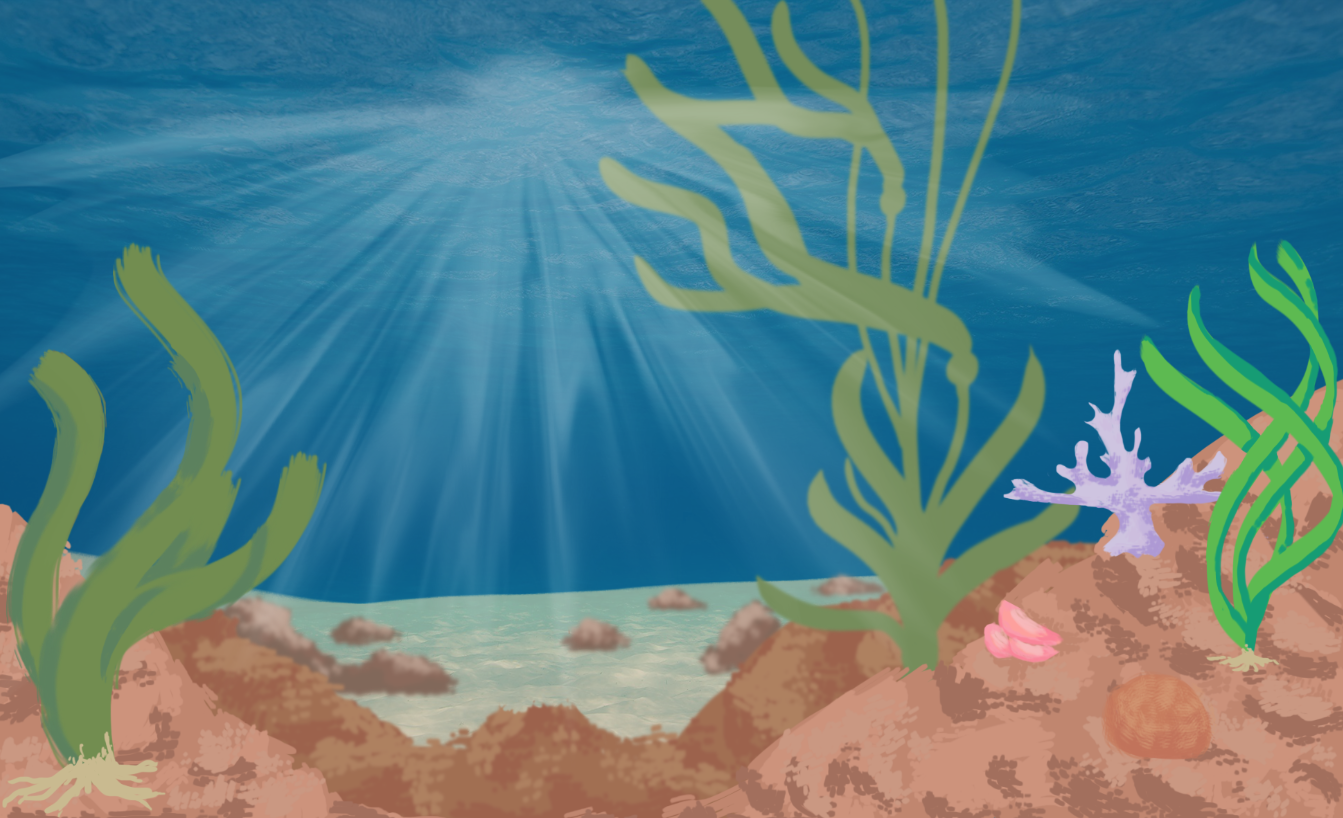 Illustration by Mary Mackisoc
Some students have sought out courses elsewhere as well, but everyone agrees more practice is best. "Last summer I went to Capilano for their 2-D summer course," says Diana Abundo. "Before that, I was just working in Microsoft Paint." William Wu is now a student at Capilano, but he also took the summer portfolio class with Diana. While he's familiar with the software now, he wants to elevate his writing. The EA Teen Animation program has taught him how to use his time. "This project has allowed me to figure out what to keep and not keep."
To illustrate in digital formats, the class has access to Wacom tablets at their workstations. One student, Mary Mackisoc, brought in her tablet from home ("it's the Wacom Intuous Pro Large," she told me.) She saved up for it when she decided she wanted to pursue a career in animation. She first started animating in 2010 when her family moved to Vancouver. "My friend was posting videos on YouTube of amateur animations and drawings, so I started too. Eventually I developed my own style and started doing my own animations, working with the lowest level [software], with a mouse, AppleWorks and Power Point," says Mary.
Animation, art, and the future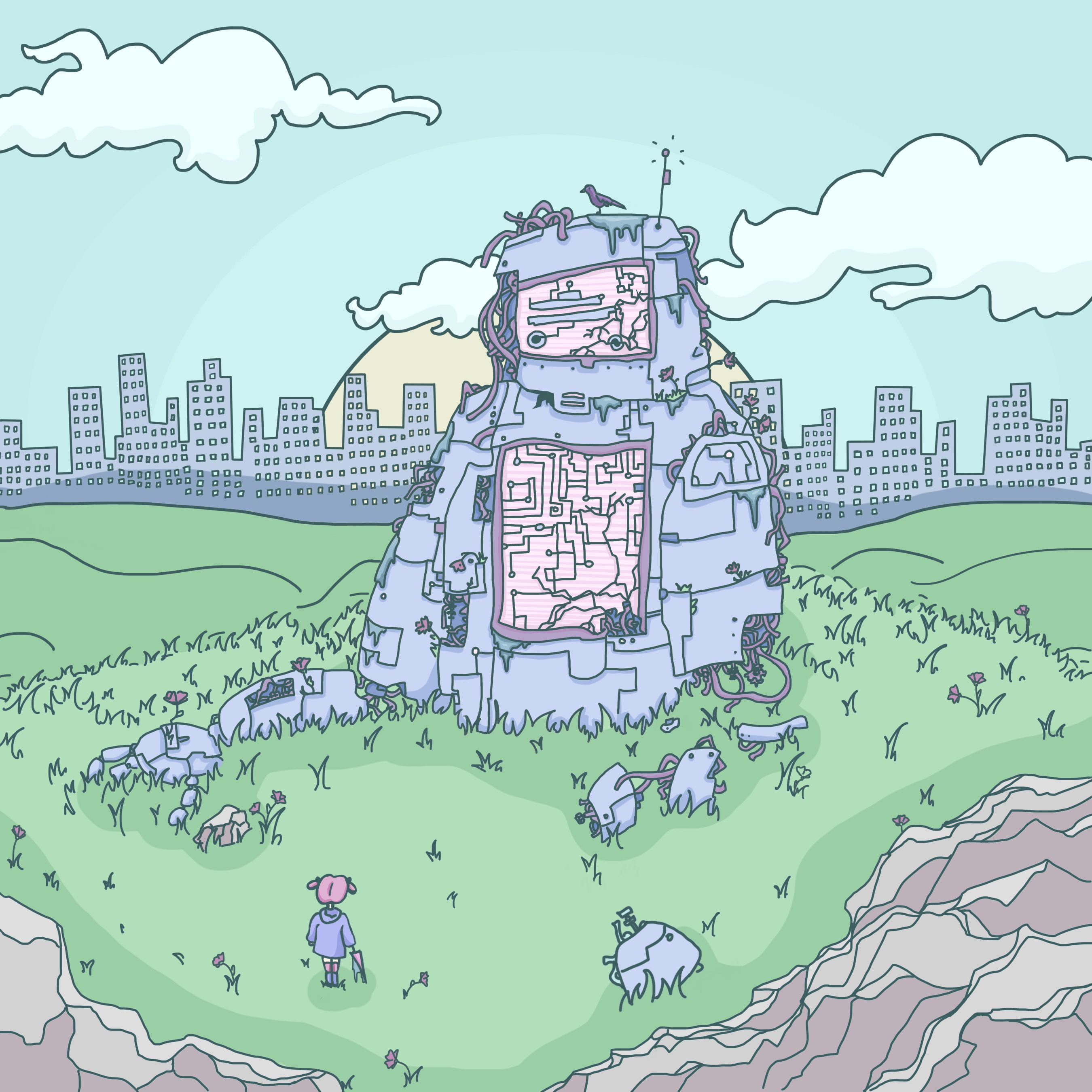 Illustration by Anna McLean
For this group of teens, a love for animation didn't emerge out of nowhere. Many have studied other artforms from a young age, and watch hours of anime and films. The bridging of fine arts and tech is an appealing one to students who want to engage in a mix of mediums.
"I've always drawn characters and stories, and made comics, but I started animating about a year ago in a class I took at high school. I liked it so much that I looked at other programs," David Gorodetsky tells us. In another Arts Umbrella class, artistic director Roxanne Gagnon told David about the EA scholarship program. As someone who enjoys fine arts as well as animation, David is weighing his post-secondary options. "A lot of animation programs are very technical to prepare you for the workforce, but I really enjoy art history and the fine arts," explains David, who is seeking something more interdisciplinary.
Many students have local 2-D and 3-D animation programs like those at BCIT, Vancouver Film School, Capilano University and Emily Carr University of Art + Design in their sights post-graduation. From there, it's a mix of future graphic designers, film and television animators, video-game artists, and directors in the class. The EA scholarship program sets them on the path to success, with the know-how and portfolio to pursue their passions.
---
We're now accepting applications for the EA Teen Animation Scholarship 2018. Successful applicants will work with animation and gaming industry professionals, including a guest session with animators from EA. Participants with a passion for animation, a talent for storytelling, and commitment to the program will be able to develop a strong portfolio piece for post-secondary school application. This full scholarship program also concludes with a group exhibition at Electronic Arts.