This fall, Arts Umbrella Theatre student Hermione Tankard will be starting her final year of high school. Unlike other teens, however, she'll be well on her way to being published. By September, she'll have completed the translation of her father Jeremy's graphic novel into Shakespearean iambic pentameter. By 2021, she'll have published two graphic novels in partnership with him.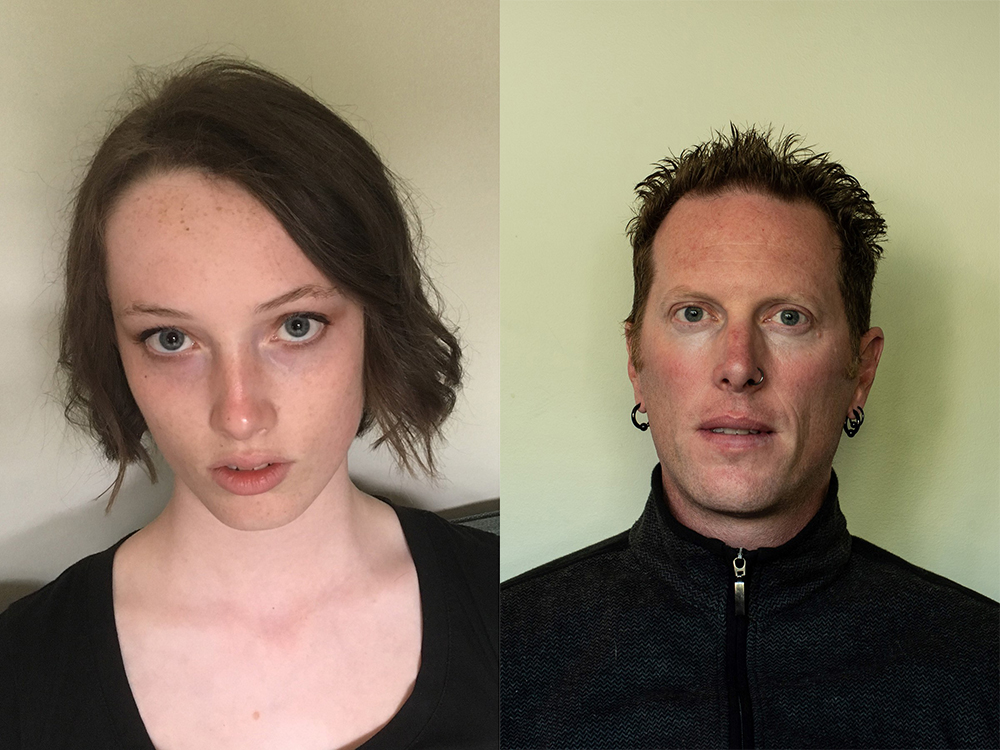 Jeremy Tankard, a self-described authorstrator, grew up in Calgary, via the United States, via South Africa. After graduating from the Alberta College of Art, he moved to Toronto, where he lived for 13 years. Six years ago, the family moved to Vancouver.
Hermione was part of a choir as a child, and from there got involved in theatre. She always liked Shakespeare, right from the start. She still sings, and she's a member of the Arts Umbrella Senior Theatre Troupe.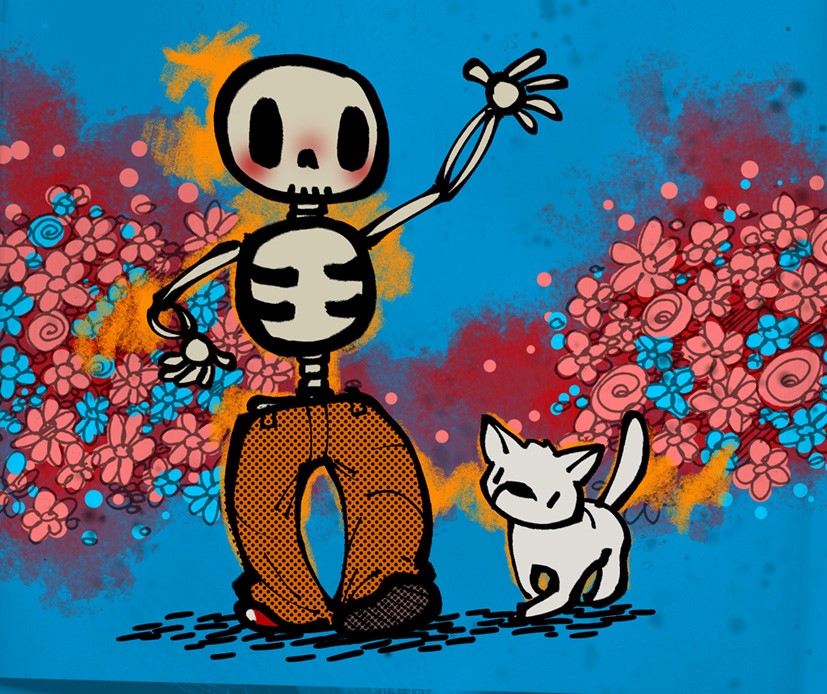 But how do we get from theatre troupes and choirs to writing with her dad? "I was in Grade 9, and my dad has a book called Grumpy Bird, and for fun, I decided to translate it into Shakespearean iambic pentameter," Hermione explains.
While it started as a joke, Jeremy read his daughter's work and thought it was hilarious. "I liked it so much that I sent it to the editor who does all of my Scholastic books," he says. He also sent it to his agent in New York, Holly McGhee.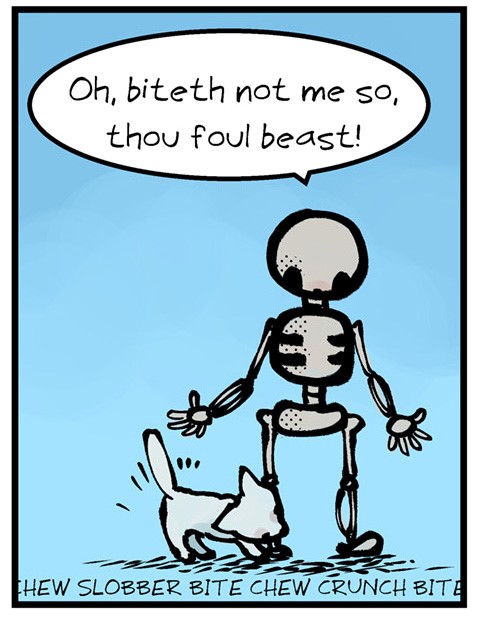 Ultimately, nothing happened with the Grumpy Bird script, but another project did emerge. Holly suggested Hermione translate Jeremy's graphic novel. He'd been working on it for years, rewriting it over and over, so Jeremy took his agent's suggestion and gave Hermione the first chapter.
After Hermione and Jeremy spent the summer of 2017 assembling a book pitch for his graphic novel in iambic pentameter, Holly sent the book to auction with a number of publishers. They received multiple offers, but in the end, chose HarperCollins. "They offered us a two-book deal and the editor we're working with did my very favourite graphic novel of a couple of years ago called Nimona by Noelle Stevenson." The offer, in combination with editor, was just what Jeremy was hoping for.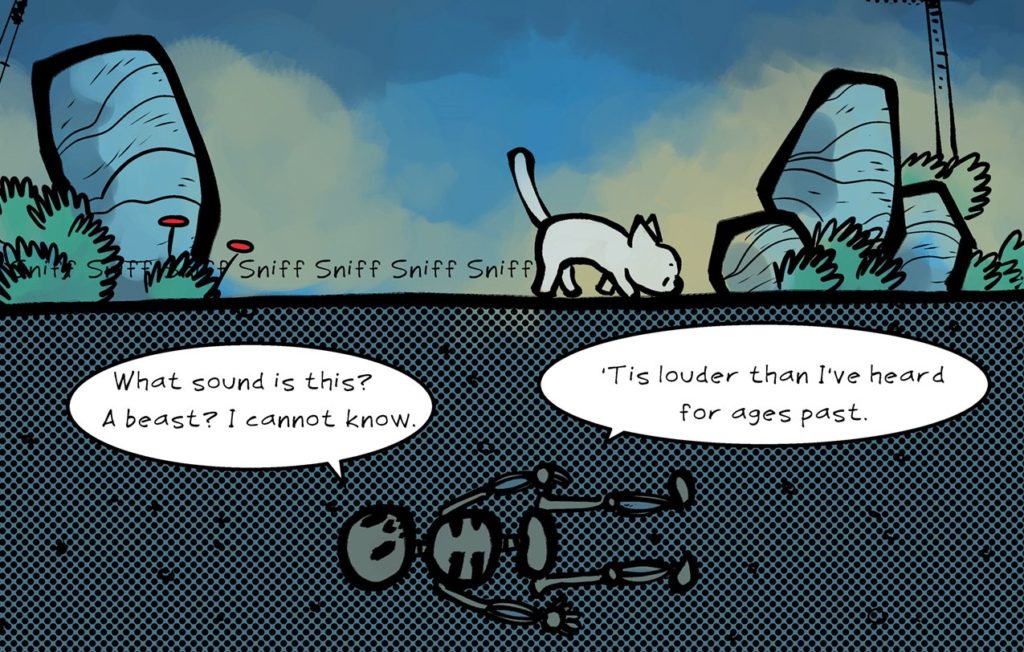 Jeremy was still responsible for crafting the story, setting the tone and humour, and deciding what tale he's trying to tell. Yorick and Bones, their first graphic novel, is about a skeleton who wakes up after hundreds of years, to be dug up by a dog. All Yorick wants is a friend, but the dog has other ideas because he's after a snack. "The book is basically a negotiation between these two," explains Jeremy.
The dog and all other characters speak in present-day English, but Yorick (get it? The skull from Hamlet) speaks in Shakespearean iambic pentameter. His flowery language adds a wonderful dynamic to the book.
Over the past few months, Jeremy has edited his writing to prepare it for Hermione's translation. In late June, he handed it over. "I haven't actually done a lot of the new stuff yet, but I reworked some of the stuff I wrote before, to make it better because what I wrote when I was 15 isn't good anymore," says Hermione. Her deadline to complete the translation is this summer. From there, it goes to their editor.
Hermione likens the writing experience to being a theatre actor. "I put myself in the shoes of whatever character is talking, and then from that I can just change it," she says. "Her words are giving voice to the characters," says Jeremy. "It's remarkably similar to being on stage, except without an audience that we can see," Hermione adds.

Jeremy is deep in drawing mode. With an artwork deadline at the end of 2018, the father-daughter team will have to wait until 2020 to see the published book. They've already got ideas for book number two as well: "We're going to introduce more dead Shakespearean characters, so that's going to be fun," says Hermione.
Both Jeremy and Hermione say they've enjoyed the collaborative project. Jeremy sums it up nicely: "This book is the most excited I've been since [my first] because I get to see it all through Hermione's eyes. After doing nine picture books, this will be my first graphic novel, and it's been a dream of mine since I was a kid. It's a first for me and it's a first for Hermione and it's really fun getting to share it all with her."