Artisan Federico Méndez-Castro works out of a Granville Island workshop, and it's in this space that he demonstrates his ambitions for his creative practice.
"This was my idea of my artistic practice," he says, holding up a bottle of wood glue and placing it on his studio workbench. "This is the actuality," he contrasts, placing a tape measure two feet away on the same surface. Pausing for only a moment, letting the idea grow in his mind, he seizes a tub of beeswax and a block of wood.
The tub of wax, which he places halfway across the studio, is what he wants to achieve. Lastly, Federico puts the block of wood by his studio's open garage door – explaining the great distance represents how far he hopes to go spiritually.
It's a simple demonstration, but one that shows a sliver of the artisan's ambitions, his passion for shape, and his love of wood as a medium.
Born in Venezuela, Federico began his studies in woodworking 35 years ago. He came to British Columbia's Sunshine Coast to learn from studio furniture master James Krenov.
"You learn how to make your own tools," Federico says, stepping over to a wooden cabinet and grabbing a shallow drawer that contains four carving blades. Each blade is for a different task and each has a one-of-a-kind wooden handle made by Federico. "No one else has these tools."
He explains how hand tools open up so many options for creating new shapes. "With a machine there's no risk. The more skill you have, the more options you have from a shape point of view. Discovering new shapes and forms – that's a good day for me," he says.
The artisan loves pairing concave and convex shapes, a feature that is also characteristic in the work of northwest First Nations carvers.
Carvers, cabinetmakers, and furniture makers from around the world are drawn to the Pacific Northwest, says Federico, because of the rich history and also the rare materials available here – in immense scales that occur nowhere else in the world. "If you like wood, this is one of the last places in the world in which you can find big pieces of soft wood."
Each shape and shaving is a careful consideration. "It's easy to express love if you are a writer, or a musician," he says, "but representing something like love in wood is difficult."
There is an expression of love in his Splash 2016 sculpture, which embodies the movement and balance of dance. His work contrasts wood and texture, rather than colour, creating pieces that speak to people and say, 'come back to your home'. Federico's works not only are shapes themselves, but create a new awareness of space, bringing attention to a single point that would go otherwise unnoticed.
"With an object you can build a nice space, make the place you live more beautiful," he says. "That's part of the poetry of the space."
As much as he wants to share this sense of beautiful space with Splash's art patrons, he also feels strongly about the benefits that come from kids having access to arts programs from a young age.
"We have to wake up our creativity. We can't let it sleep," he says. "We have to honour one of the best parts of our human nature: creativity."
Federico explains how creativity can be such a strong force in life, and especially for young people.
"Art is a wonderful field – as good as any soccer field, basketball court, or swimming pool – to expose oneself and learn lessons of resiliency and personal growth."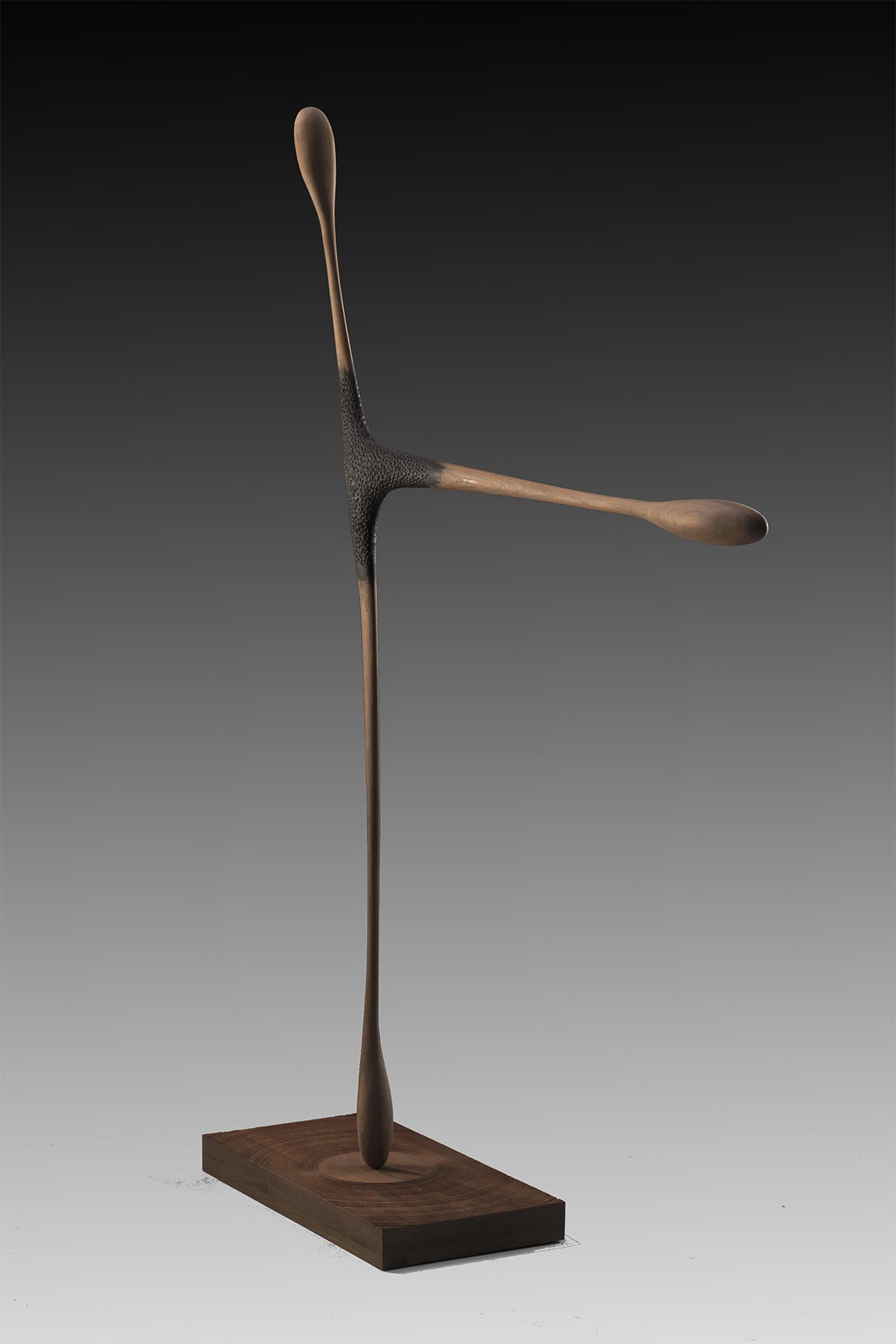 About the artist
Born in 1967 in Caracas, Venezuela, Federico Méndez-Castro creates works that play with themes of personal narrative, involving curves and shapes in a natural process. He developed an interest in building things, partly due to the influence of his grandmother, an amateur sculptor. Exposure to the work of a guitar-maker inspired Federico to get some tools, books, and wood and begin exploring the endless options of form and design. The artist came to Canada to improve his craftsmanship following the teachings of James Krenov, and explore the overwhelming richness of First Nations art. In constant evolution, his hands are always looking for pure forms, honouring the space with a nice object.