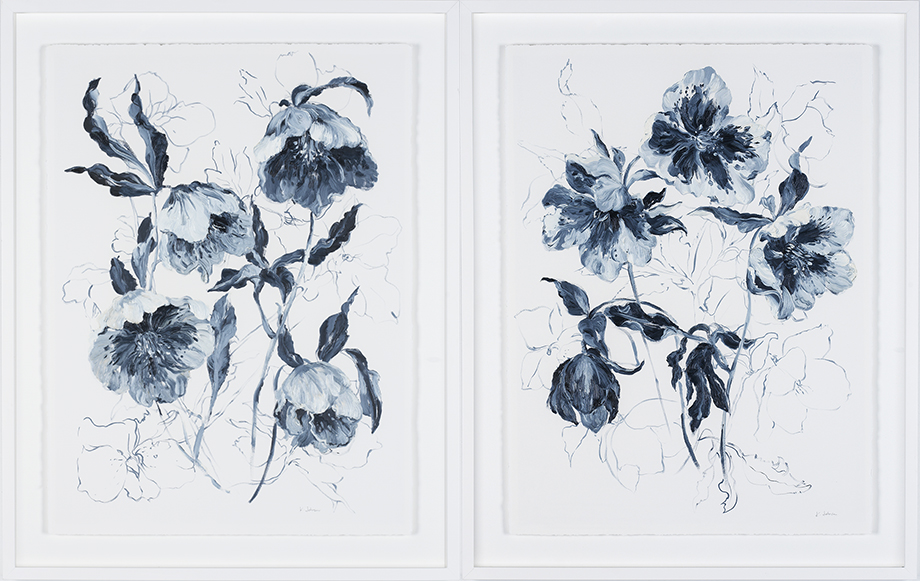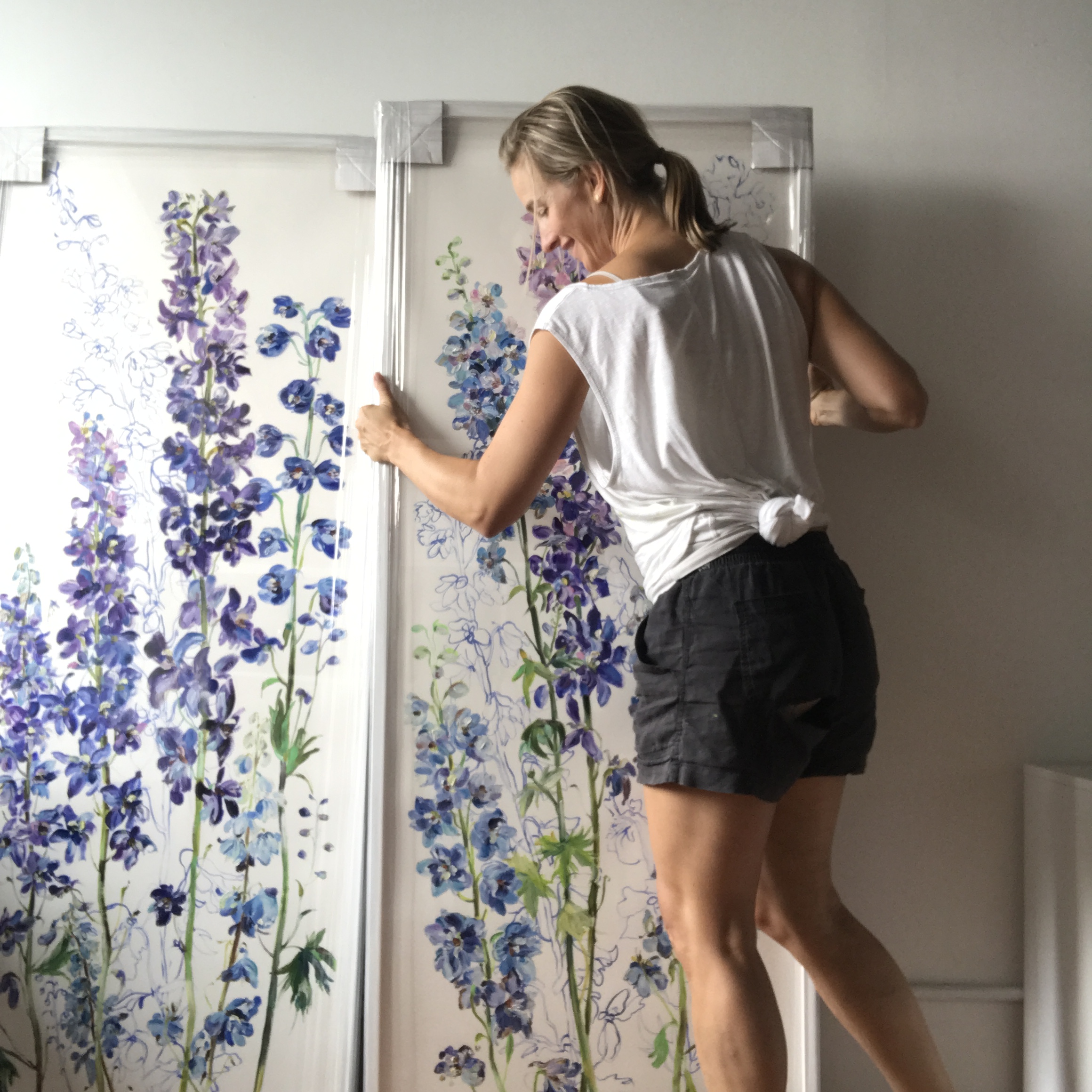 What's your earliest memory of art-making?
My mom was a teacher and my dad designs and builds boats. I cannot remember a time when we were not creating or making things. Our house was always full of paper, pens, yarn, fimo, paints, wood, wire, tools… anything to make everything.
When did you know you wanted to be an artist?
I honestly don't remember ever wanting to be anything else.
Who/What/Where/When inspires you as an artist?
I'm inspired by many contemporary and historical artists, their subject matter, their thoughts and ideas, and the way in which they explore the medium of paint. Nature and the everyday is a constant inspiration.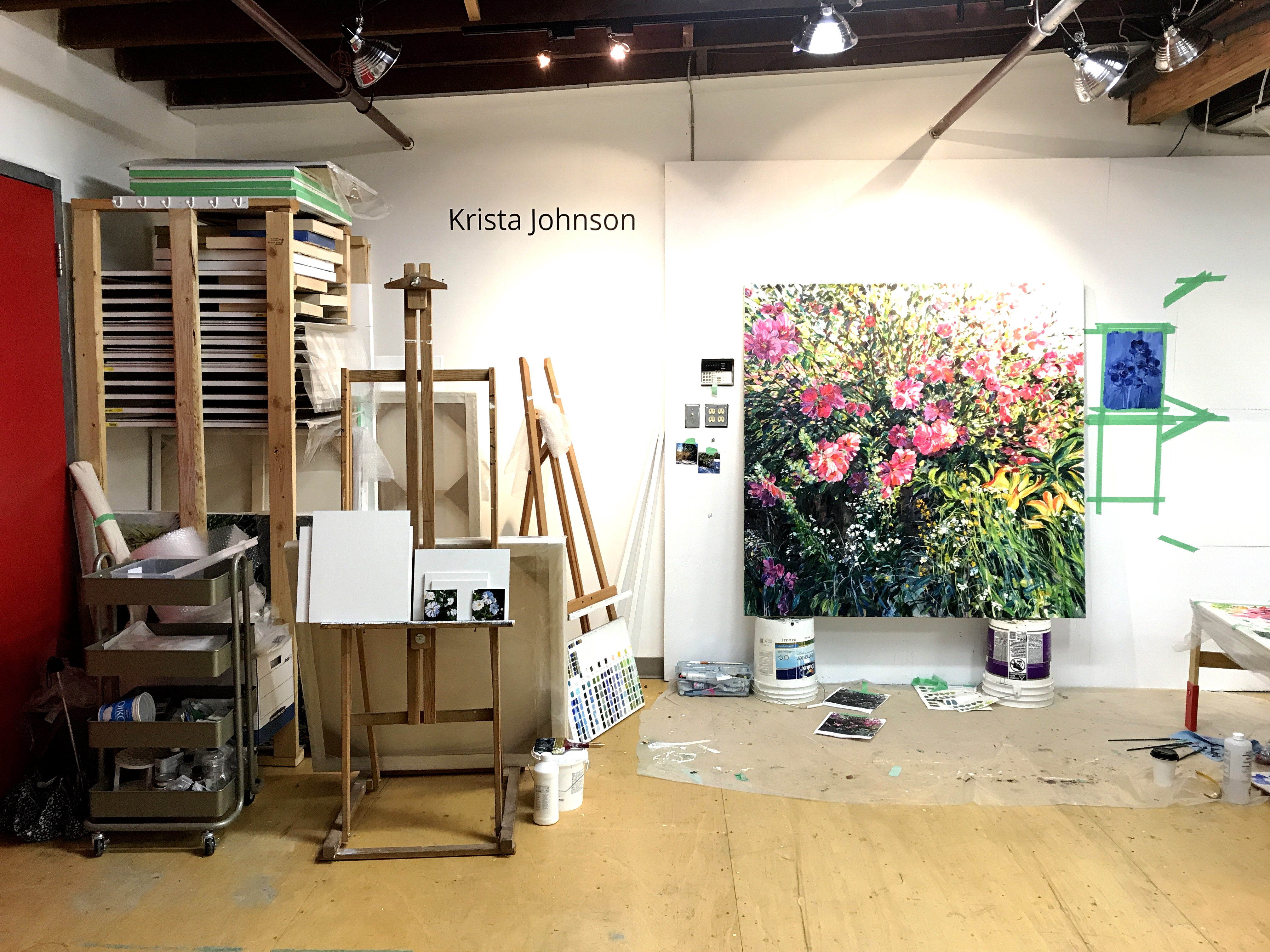 What's your creative process?
It begins with observation in my daily life—I seem to do this best when I am walking, sketching, or doing photography. In my studio, I work from life and from photographs I have taken. The process of painting allows me to reflect on these quiet observations—a particular space, moment, or feeling that I have had.
Why do you think art is a crucial part of society?
The arts give us an opportunity to feel and express deep emotions that are difficult to do anywhere else. I think sculptor Antony Gormley says it best: "Art is the means by which we communicate what it feels like to be alive."
Why do you donate to Arts Umbrella?
It's a wonderful community. The teachers are exceptional. Kids are exposed to new ideas and new ways of seeing and being in the world. It's a safe and non-judgmental place to explore. I went there as a kid, and my three kids are always taking classes at Arts Umbrella. It's a special place.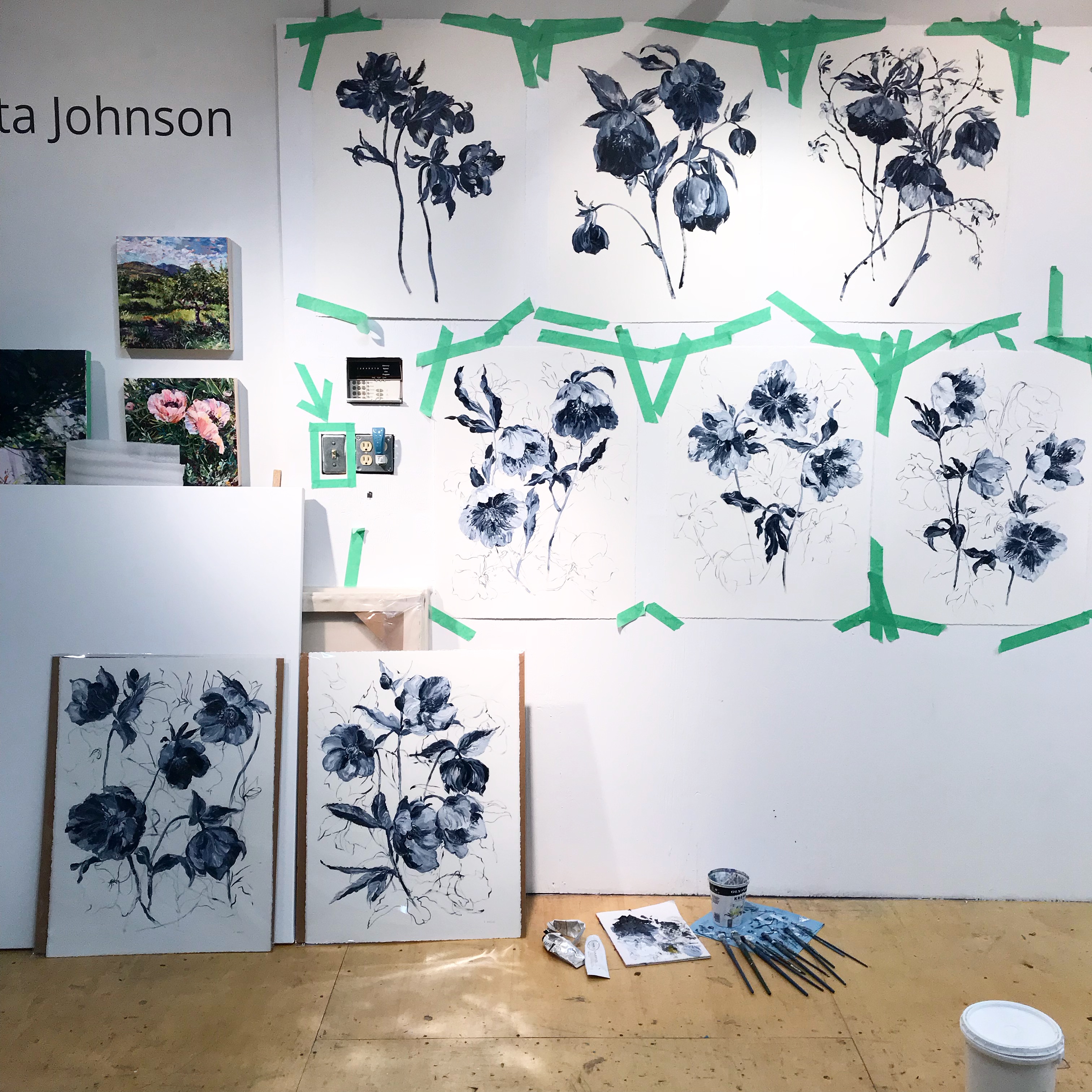 What question do you wish we asked?
Why do you think art education is important for kids?
What's the answer?
It gives kids a wide variety of tools to communicate ideas; it breaks barriers and opens communication. The act of observation forces us to slow down, learn to see, listen, and reflect. Every kid needs the opportunity to have a safe space to create and to be inspired.