Our students' success (in its many forms) is at the heart of what we do at Arts Umbrella. From the littlest children in our Parent & Me classes to our post-secondary students in our Dance program, the young artists who enter our studios constantly amaze and inspire us with their creativity and passion.
Throughout the year, Arts Umbrella instructors have the opportunity to nominate students for a variety of scholarships. To ensure these awards are inclusive of everyone who attends Arts Umbrella, we offer scholarships to students of all ages. These merit-based scholarships are possible thanks to a generous community of donors and endowments.
Congratulations to our 2019 Scholarship recipients!
Phyllis Ashley Endowment
The Phyllis Ashley Endowment scholarship was created in the early 1990s. Phyllis Ashley did not have any direct ties to Arts Umbrella, but she did have a true love of ballet. Her estate wanted to honour Phyllis, and so it was decided that each year scholarships would be given out to deserving dance students in her name.
Dancing with Jocelyn Scholarship Fund
The Dancing with Jocelyn Scholarship awards, endowed by the Dowdeswell Family, honours the memory of Frances and Ian Dowdeswell's daughter Jocelyn, who possessed a love and passion for dance. This scholarship is awarded to a student, or students, whose enthusiasm for dance and whose kind spirit is felt by all those around them.
Madeleine Lawson Keam (Dance)
Richelle Gordon (Dance)
Ben Waters (Dance)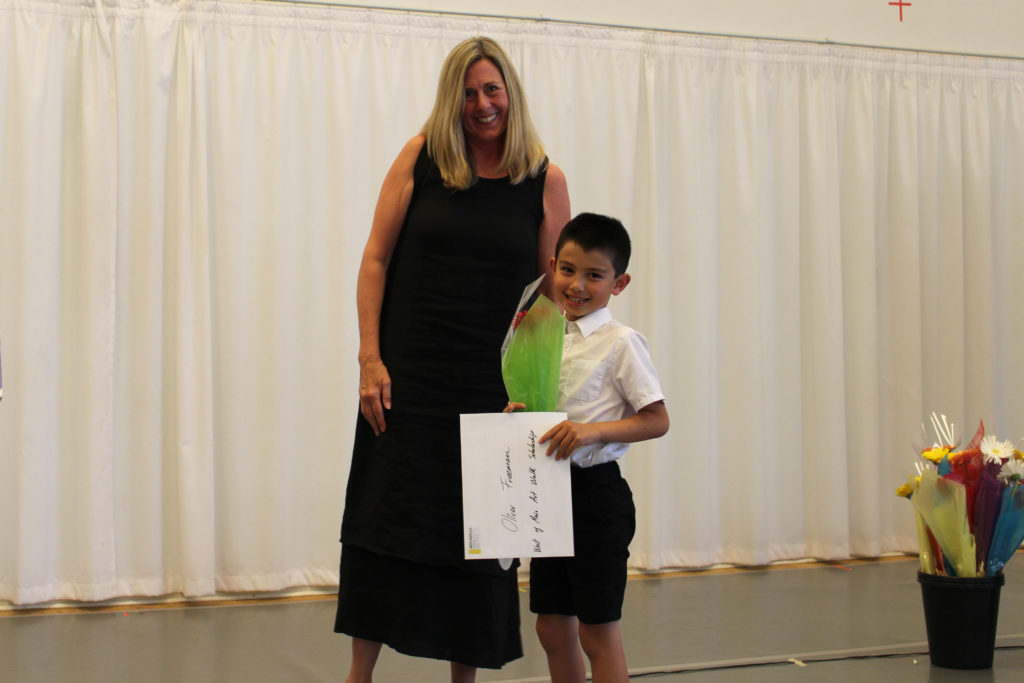 Stephen Denslow Endowment
Ingunn Kemble created the Stephen Denslow Endowment Scholarship to honour the memory of her friend. Stephen was an artist and former Arts Umbrella instructor. He also donated his artwork to Arts Umbrella's biggest fundraising event, the Splash Art Auction and Gala. He was dedicated to his painting and to his drawing students. Ingunn remembers Stephen as a wonderful and bright human being. His paintings were very colourful and filled with sparkle—just like Stephen.
Derek Smillie (Early Childhood Education)

Jack Shadbolt Endowment (Whist Family)
The Whist Shadbolt Scholarship was created by Jarl and Josette Whist, in memory of Jack Shadbolt. The Whist's are ardent fans of Jack Shadbolt's artwork, and to honour his memory, they have created this scholarship to ensure that talented students, studying visual arts, would have the opportunity to pursue their passion.
Orpheum Kids Club Endowment in Memory of Gary Switlo
Gary Switlo loved going to theatre events so much that he always wanted to have the best seat in the house. This led him to co-founding the Concert Box Offices and Ticket Master Canada. Gary wanted to ensure that children had the opportunity to explore the performing and visual arts.
Kamil Whaley-Kalaora (Theatre)
Azra Young Scholarship
Jonathan and Kim Young have established a sustaining scholarship fund in memory of their daughter, Arts Umbrella dancer, Azra Young. To honour Azra's beautiful spirit, scholarships are awarded to dance students who not only have a gift for dance, but more importantly, exemplify strong citizenship and a dedicated work ethic.
Anastasia Garraway (Dance)
Dale Mearns Scholarship
Throughout Dale's life she demonstrated a true love of the arts. It was Dale's amazing support of the arts that has become her legacy. When Dale passed away in 1994, her family set up a memorial scholarship fund to support promising young artists.
Valin Shinyei (Dance)
Georgia Adjudani (Visual Arts)
Lucy Bao (Visual Arts)
Cynthia Wei (Theatre)
Kaya Tsurumi (Dance)
Kelsey Jakoy (Theatre)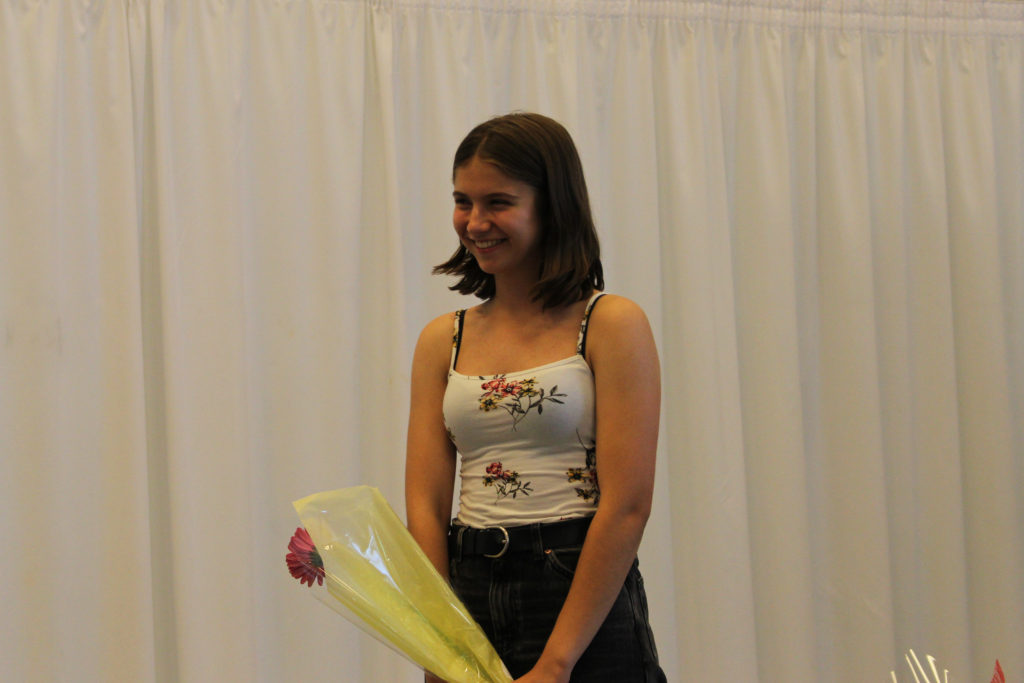 Ken and Anne Woods Awards
Following years of involvement with Arts Umbrella as advocates, donors, and volunteers, Arts Umbrella Foundation past Chair Ken Woods and his wife Anne decided they wanted to provide even more opportunities for young people, and so they established their scholarship and bursary fund. Their generosity ensures that young people, each year, are given possibilities to dream and work hard at their future.
Kelsea Vance (Visual Arts)
Justin Wu (Visual Arts)
Ford Finley (Dance)
Veronika Bumbulovic (Theatre)
Glenn Gilmour Memorial Fund
Glenn Gilmour was a pillar of support for Arts Umbrella's Summer Dance Intensive Program. He helped build the program, playing an integral role in mentoring generations of dance students. This award will be presented to an outstanding dancer who personifies musicality and hard work—qualities Glenn admired most.
Rita Eichenger Endowment
Rita Eichenger was a part of the Arts Umbrella front line—working at front desk and reception. She was also a visual artist. Arts Umbrella co-founder and honorary chair Carol Henriquez called Rita "a darling human being," someone who was "sweet and a good person." Rita was in her early 20s when she lost her battle with cancer. She is greatly missed and her spirit lives on here at Arts Umbrella. Her family created the Rita Eichenger Endowment Scholarship, awarded to a talented visual arts student each year.
Edna Davies Memorial Fund
The Edna Davies Memorial Fund scholarship is awarded for excellence in a student of Theatre. Throughout her life Edna was a supporter of the arts. While raising her family in Montreal, she was an assistant curator at Stewart Hall Gallery in Point Claire. A fund has been established at AU to ensure children can explore their creative potential through the theatre program.
Naima Yekani (Theatre Troupe)
Anonymous Scholarship
Kathleen Liesl Jeremiah (Theatre Intensive)
West of Main Art Walk Scholarship
Our friends of West of Main Art Walk want to support the ongoing development of young artists in our community. Last year they generously put aside funds to have an ongoing Arts Umbrella scholarship for deserving visual arts students.
Oliver Freeman (Visual Arts)
Lucille Pacey Legacy Fund
When Arts Umbrella's former CEO, Lucille Pacey, retired in 2016, the community came together to create a scholarship fund in her honour. This scholarship is be awarded on excellence and merit to a student in their particular discipline.
Quinlan Hughes (Visual Arts)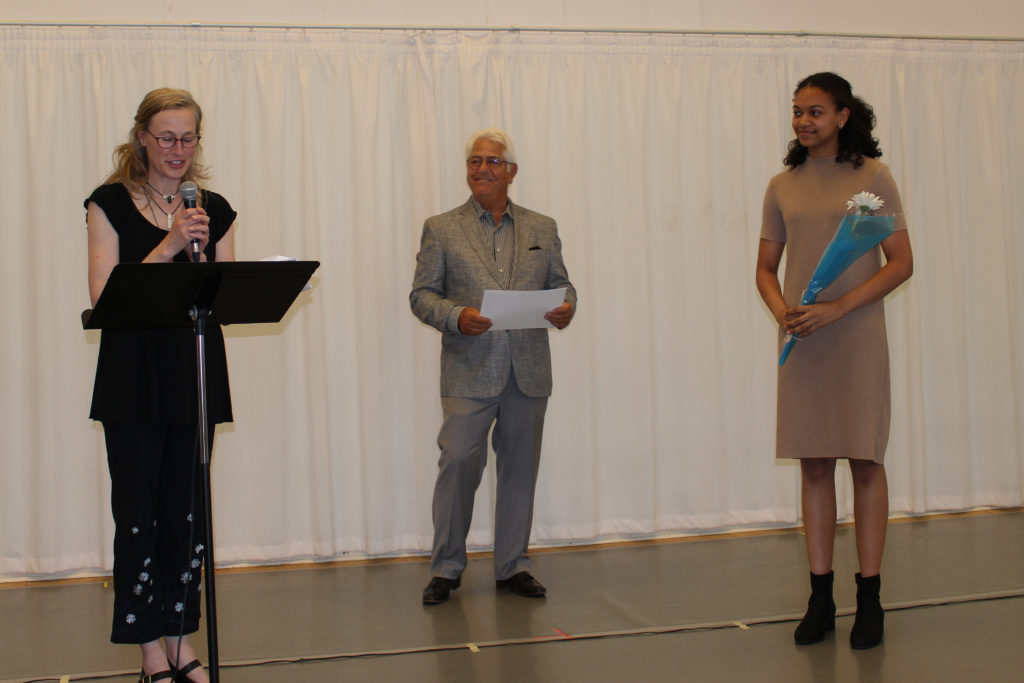 Barry Scott Legacy Fund
Barry Scott was our Splash Auctioneer for 33 consecutive Splash events, raising more than five million dollars for Arts Umbrella, before retiring in 2015. His dedication and passion for Arts Umbrella will live on though this legacy fund, which will provide sustaining funds for student scholarships and bursaries.
Ainslee Dalzell (Theatre)
Sophie Robinson (Dance)
Carima Abubakar (Dance)
Christie & Dave Garofalo Scholarship
Yipei Zhang (Visual Arts)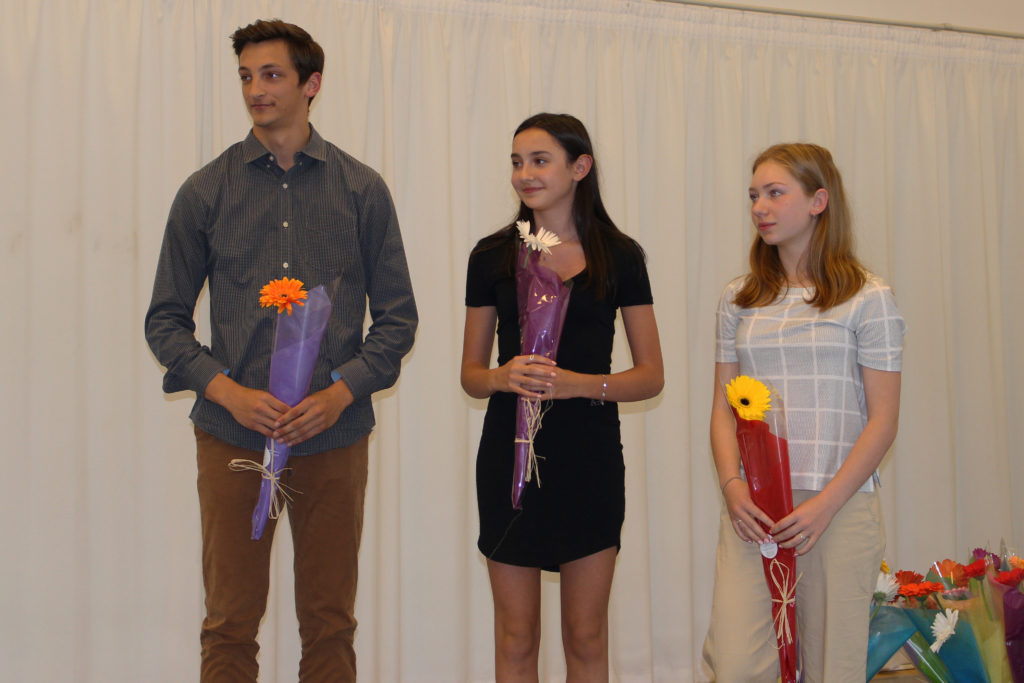 RBC Auditioning Scholarships
With Royal Bank of Canada's Emerging Artists program, RBC is investing in young artists all over Canada. Through this vital program, they have recently announced a multi-year donation of $50,000 a year, for three years, for a total of $150,000 towards Arts Umbrella Dance. This sustained funding will strengthen our program here at home, while helping AU dance alumni establish professional careers at top companies all over the world. Out of this funding, we are pleased to provide 5 scholarships directly to our students, to be used to facilitate their auditions as they embark on their careers.
Nick Daniels (Dance)
Sixtine Biron (Dance)
Zack Preece (Dance)
Jack Henderson (Dance)
Clementine Dumas (Dance)
Creative Launchpad Scholarships
Creative Launchpad provides a transformational opportunity for young people who demonstrate a passion and commitment to the arts. It is a financial award made available to those students who are interested in pursuing post-secondary studies across the spectrum of creative fields. The purpose of Creative Launchpad is to provide an accessible avenue for dedicated young people towards a future in the arts. Creative Launchpad values inclusivity, and is intended to offer an opportunity for the future in the arts to students, with as few barriers as possible. This scholarship is meant to be accessible to all applicable candidates.
May Shaw
Jennifer Truong
Ella Impas
Jay Kim
Karen Wu