Looking for something to do with the family this sunny weekend? Take a walk on the art side with the West of Main Art Walk presented by Artists in our Midst.
This year, the walk has been expanded to include artist studios from Point Grey to Main Street and from Granville Island to 41st Avenue. So get on your walking shoes, pick a starting point, and be prepared to see some beautiful art while you enjoy the sunshine. Here's a preview of just a few of over 50 artists that will be opening their studios to the public May 27-28, 2017.
2638 West 7th Avenue (at 7th and Trafalgar)
Nora Vaillant — A potter, teacher, and writer who has worked with clay for over 20 years, Nora Vaillant's salt-glazed, wood-fired pottery is both functional and beautiful. Her wide-mouthed cups are perfect for a summer iced tea, and neutral vases filled with fresh flowers are a natural centerpiece at your table.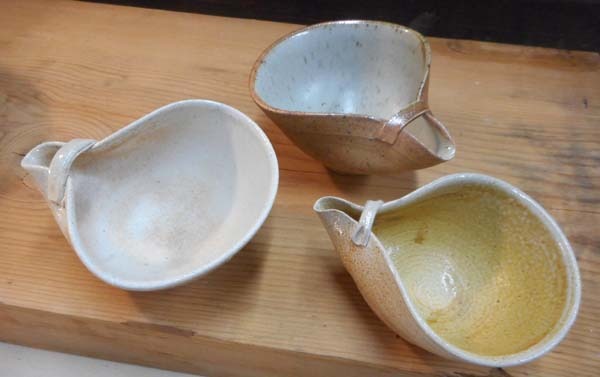 The Beaumont, Building 1, 316 West 5th Avenue (at 5th and Alberta)
Amy Stewart — Influenced by the places she's lived, artist Amy Stewart works in acrylic and mixed media. Her formative years were spent surrounded by nature in 108 Mile House, and she's since spent time in the Okanagan Valley, Edmonton, and the Netherlands. Her passion for painting over the years turned into a body of work, which is her form of storytelling.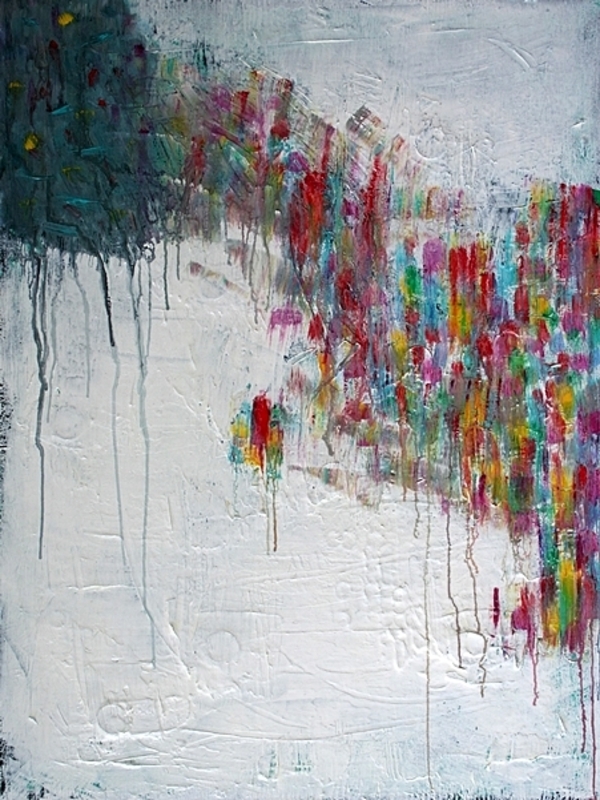 ZULA Jewelry + Design — Artist Urszula collects treasures from nature to transform into wearable pieces. Her reverence of the natural world is apparent in a collection featuring wood, glass, bronze, silver, brass, and copper. The NEON LOVE line includes brightly coloured, UV-activated acrylic jewellery that's sure to stand out.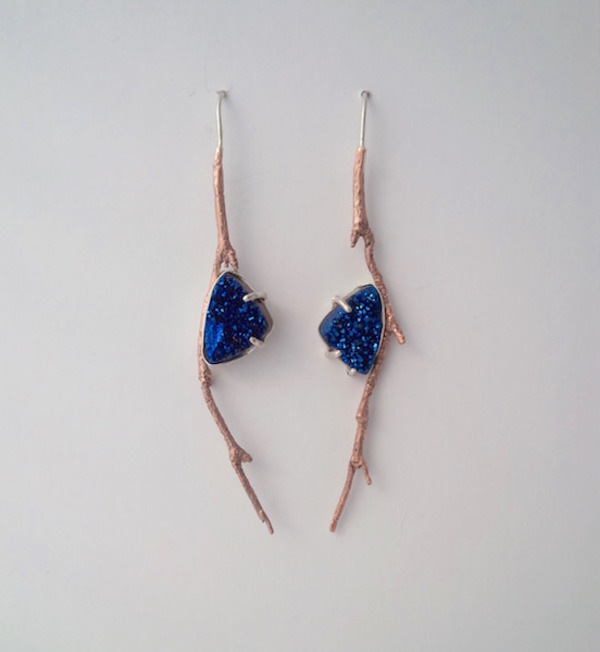 3237 West 35th Avenue (at 35th and Blenheim)
Karen Brumelle — With acrylic paintings in a simplified, spiritual style, and abstract and playful collage and print work, artist Karen Brumelle's work often features landscapes, birds, and fish in patterns of light and shadow. Her compact prints and collage will fit in in any size home.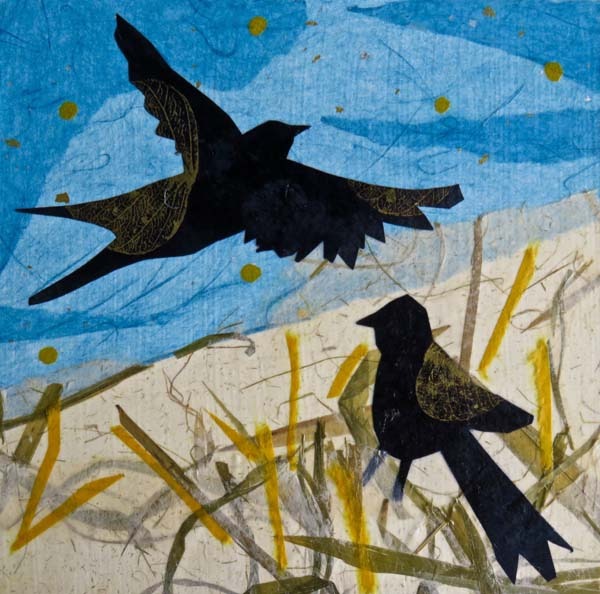 3625 West 11th Avenue (at 11th and Alma)
Mary Bennett — As an artist, Mary Bennett works in mixed media, which to her means "putting anything on anything." At her Kitsilano studio, visitors can expect collaged images, photo transfers, acrylics, gels, stencils, and stamps. Magical and symbolic, her work is intended to spark ideas and conversation in the community.

3436 West 2nd Avenue (at 2nd and Collingwood)
Suzy Birstein — Creating works in ceramics and mixed media, Suzy Birstein sculpts and paints archetypal icons that embrace the power of Ancient and contemporary world cultures, overlaid with the spirit of song and dance. Open your mind at her studio before a quick trip to Kitsilano Beach.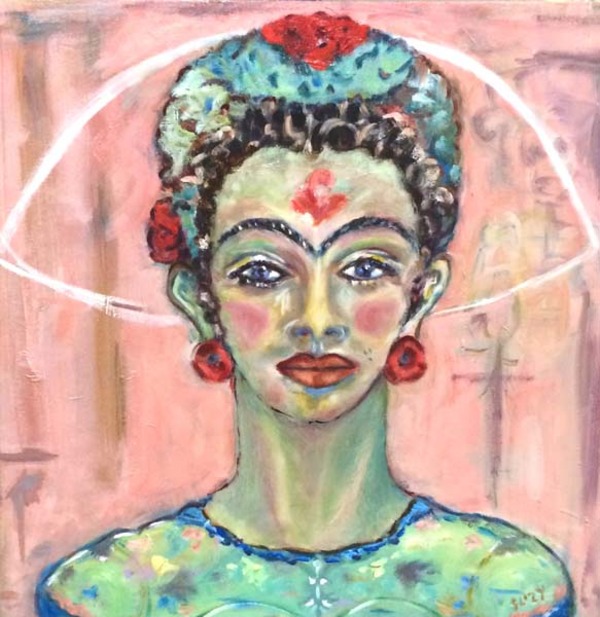 216 East 28th Avenue (at 28th and Main)
Danielle Louise — Raised on the road, Danielle Louise used art to mend her fragmented life. Her creations reflect what's important to her, whether a person, a movement, or an exploration of where she's been. Her alcohol inks on Yupo are vibrant and dreamlike, and her acrylic paintings are reminiscent of the wonder of space.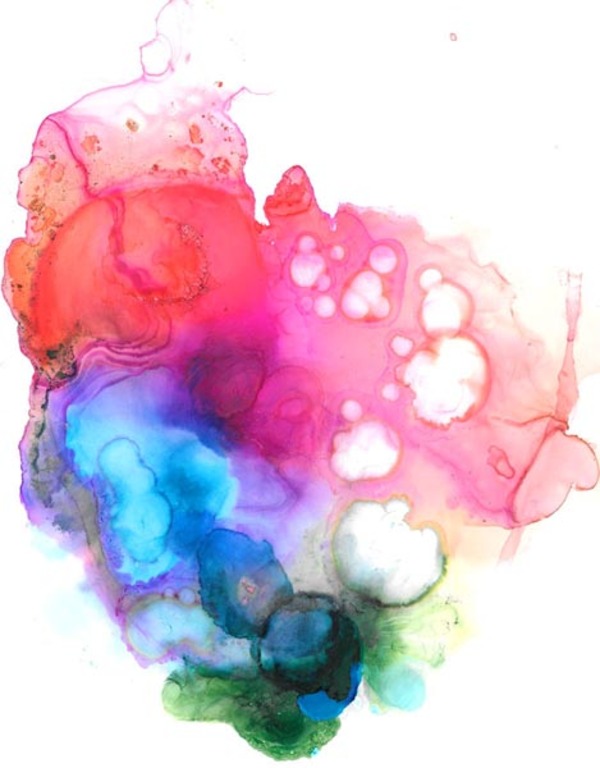 2-1886 West 15th Avenue (at 15th and Cypress)
Derek Lamarque — Abstract and colourful digital art prints fill Derek Lamarque's studio. Born in Kwa Zulu, South Africa, and has worked there, and in Canada and the US. His work reflects the relationships between humans and their passions, from nature to music to people.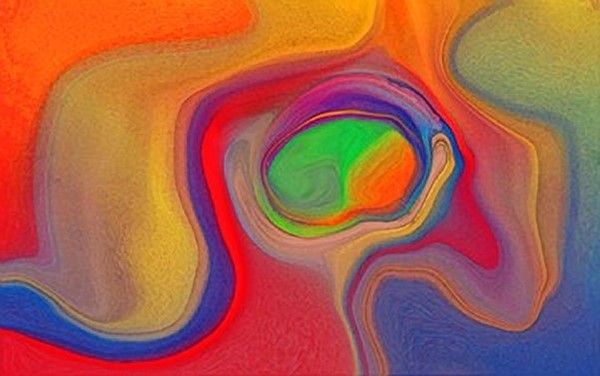 Arts Umbrella, 1286 Cartwright Street (Granville Island)
Arts Umbrella — That's right, Arts Umbrella is participating in this year's West of Main Art Walk. Visit our lobby to see the works of our youngest artists, in all their bright and imaginative glory. Don't miss a curatorial art walk at 1:30 pm and 3:30 pm, hosted by Roxanne Gagnon, Artistic Director of Visual, Media, and Applied Art.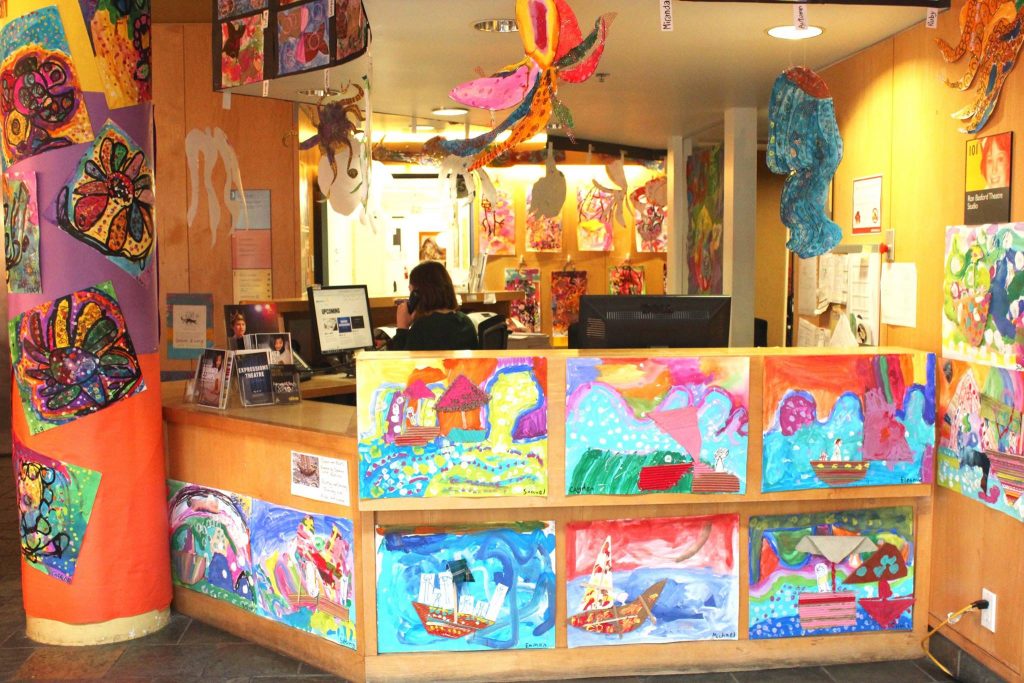 ---
Demos and Workshops at Aberthau Mansion
Get your hands dirty with workshops with artists Louise Bradley, Dorothy Doherty, Anne Montgomery, and Linsey Jack at Aberthau Mansion (4397 West 2nd Avenue). Experiment in various mediums, like clay-work, collaborative paintings, monoprints, weaving, and spinning.
---
While you're out and about visiting each of the 30 participating studios, be sure to bid in the silent auction for a chance to take home your favourite piece of art. With 50 percent of proceeds going to Arts Umbrella for a Scholarship Legacy Fund, your contributions will provide young artists with an opportunity to express their creativity and follow their passion.
Happy art walking!