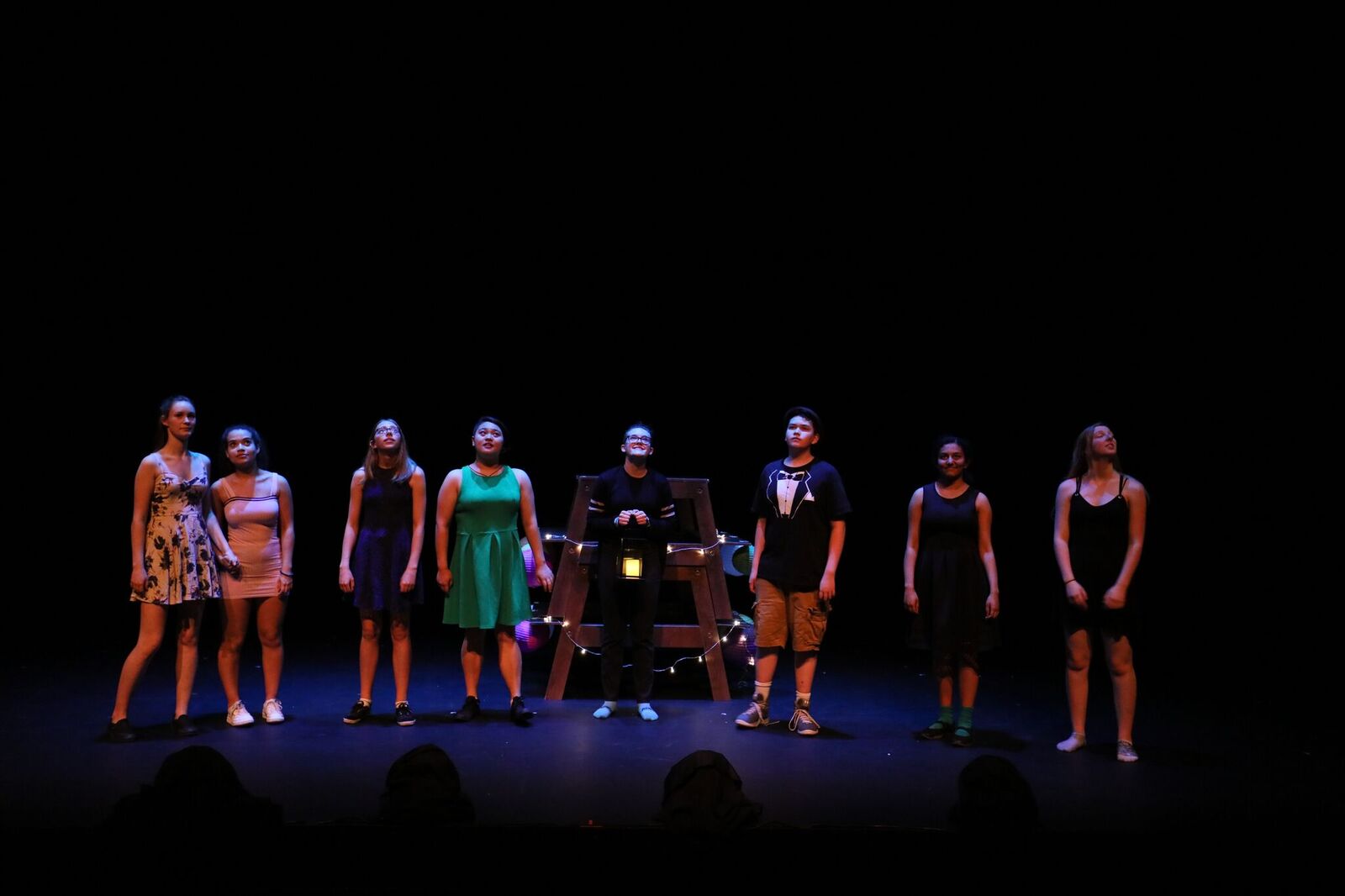 The Arts Umbrella Laboratory Theatre Group is a year-long exploration into the creation and execution of a theatre project. This year's troupe wrote and starred in a play they titled "Outside In."
This play is contemplative and honest. That it's written by a group of 14–19-year-olds is imperceptible. It deals with themes that every teen is familiar with: self-image, self-doubt, and figuring out where they fit in. The play opens on the last day at Camp Huckleberry. The structure of the play is quickly revealed; an opening montage turns to the first of eight monologues.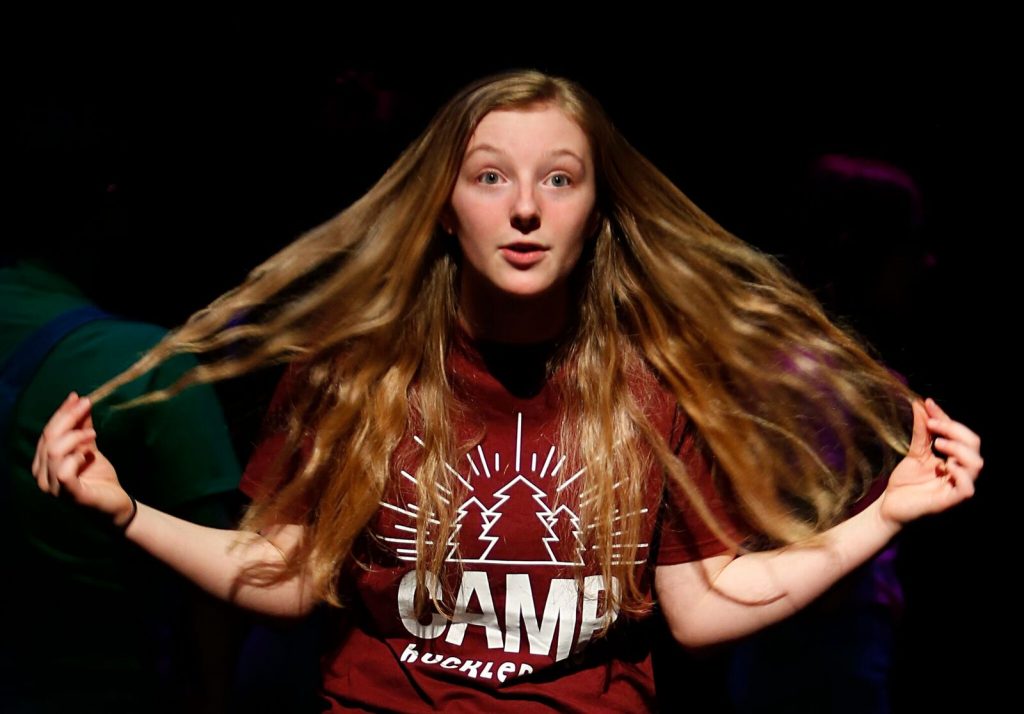 Chit chat among the campers are engaging, but they unfold in the background. The real highlights of "Outside In" are the stories each character shares, glimpses into their true thoughts and feelings. Cued by a rushing sound and spotlight, the background scene freezes and we focus on one or two people. The writers explore identity and what it's like to lose part of it, the pressure of standing up for what you believe in, wanting to find acceptance among friends, hiding dark thoughts, family structures, body image, discovering who they are, and more.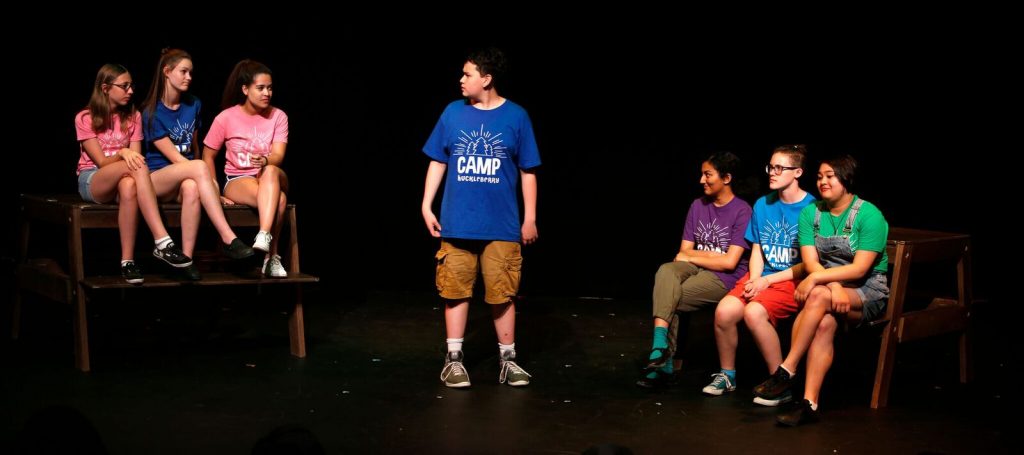 The wilderness sounds have a calming effect, counter to the rapid thoughts of each character. The set design sets the tone for an inward-looking piece; it's simple and effective, shifting to set new scenes. The picnic tables and string lights are almost nostalgic, reminding adult viewers of a specific time in their lives, and giving teen audiences a familiar setting.
This show is ideal for young audiences looking for something they can relate to. Come on in from the outside world for 35 minutes of carefully crafted insight.