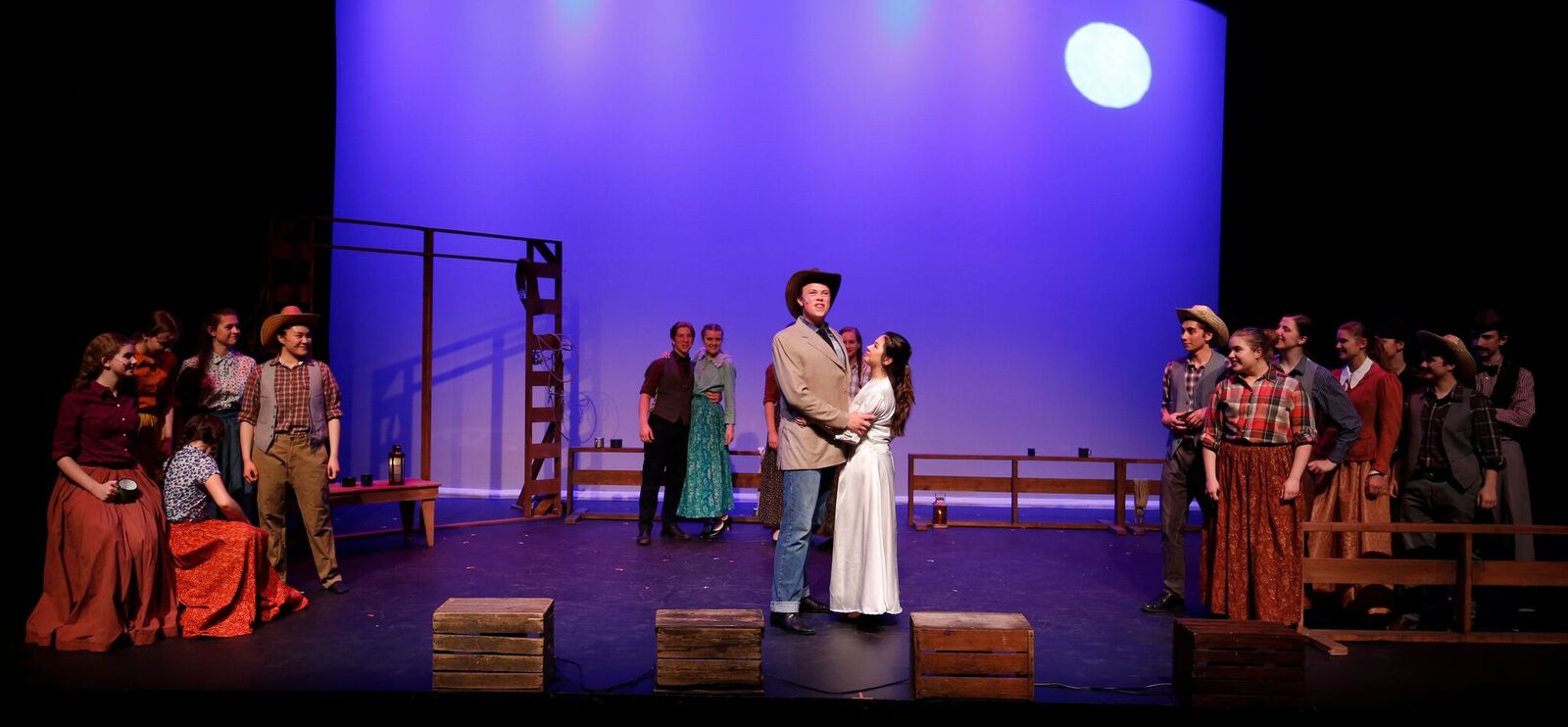 75 years ago, Rodgers and Hammerstein collaborated on an innovative new project: "Oklahoma!" Musical theatre was born. To celebrate its three-quarter-century milestone, the Senior Musical Theatre Troupe at Arts Umbrella performs "Oklahoma!" at the Waterfront Theatre May 18, 19, 20, 22, 23, and 26.
For those unfamiliar with this classic tale, we follow two tangled love stories: that of Laurey Williams, a difficult-to-be-won farm girl and her two suitors, Curly McLain, a romance-driven cowboy, and Jud Fry, a determined farm hand; and of Will Parker and Ado Annie, two flirtacious, headstrong lovers of love. Other characters in the town of Claremont include Aunt Eller, the voice of reason, Ali Hakim, a Persian peddler who gets involved with Ado Annie (to comic effect), and many more.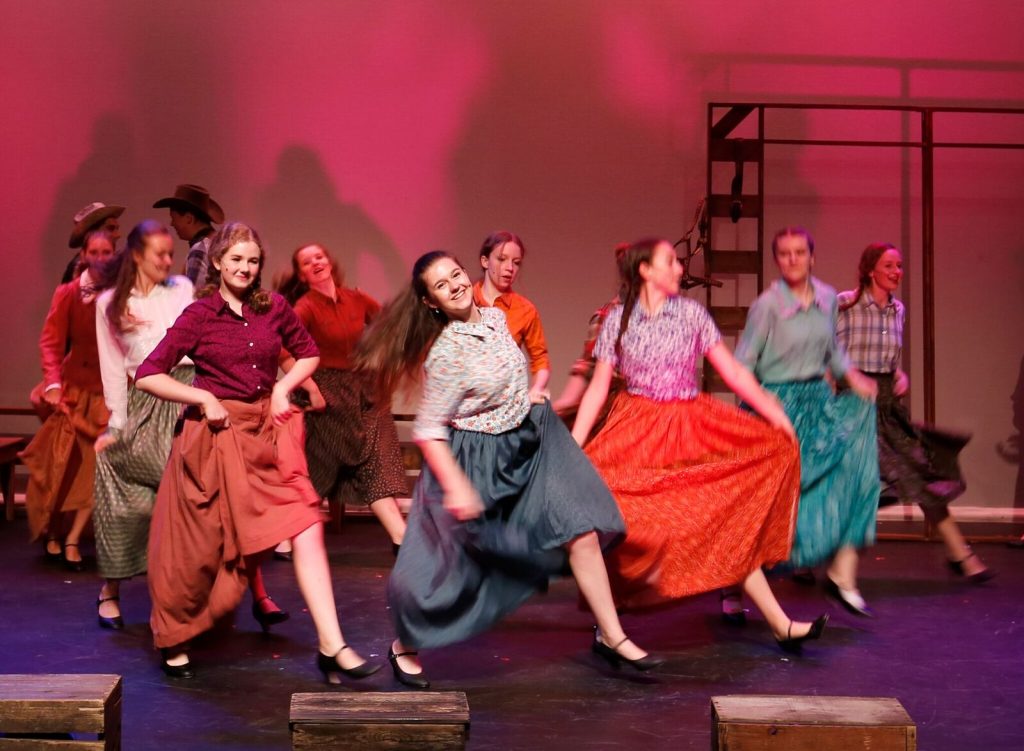 The Senior Troupe performs the complete two-hour production, which includes musical solos, duets, and ensemble pieces, as well as numerous dance numbers, complete with a 15-minute ballet dream sequence. This group of teens really live up the task, carrying southern accents even through the songs.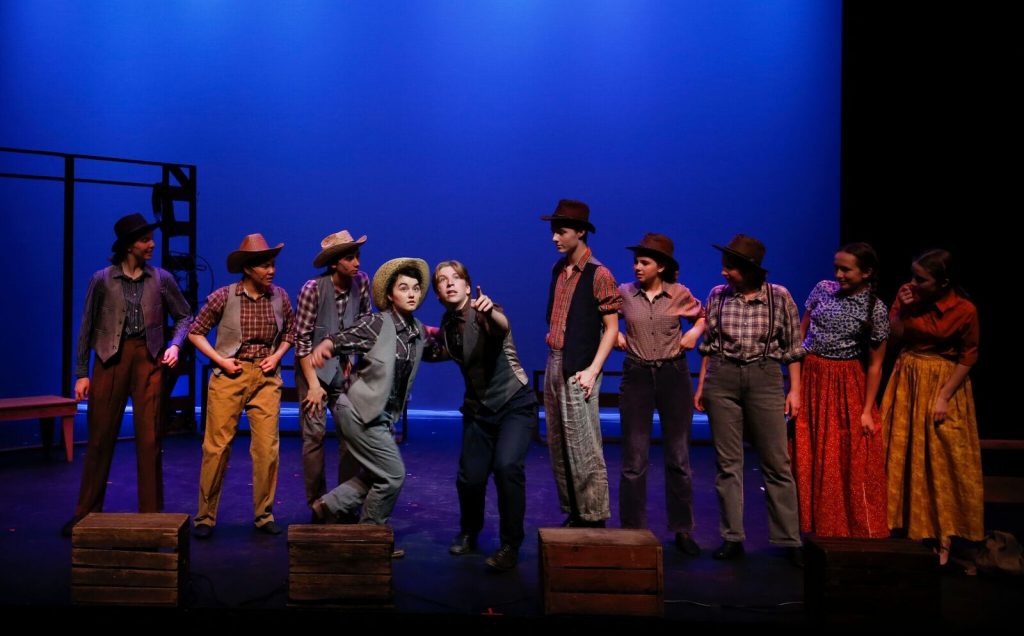 First produced in 1943 and set in 1906, this musical certainly feels of its time, but with its classic structure and comedic lean, audiences will be in stitches, and maybe even nostalgic for simpler times.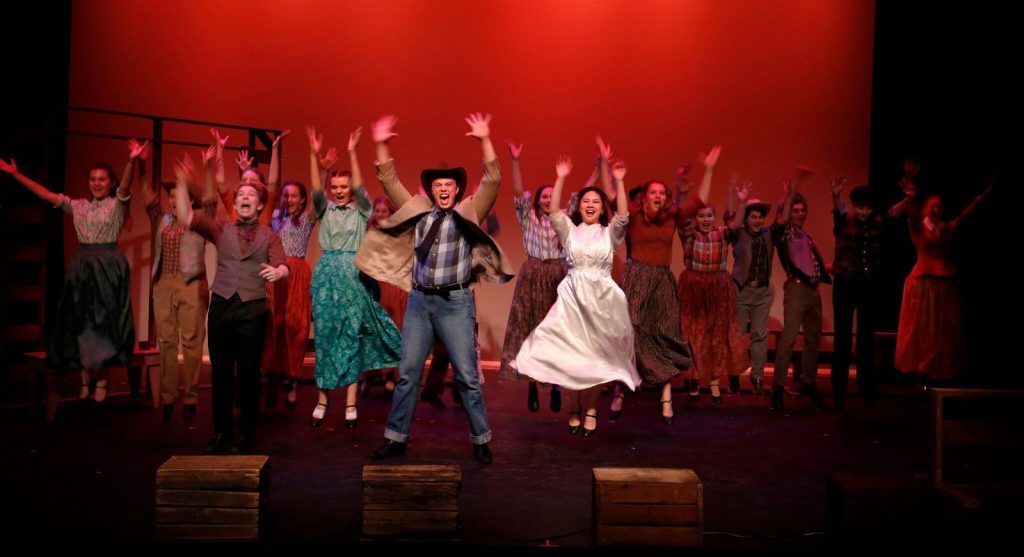 The set design is flexible enough to showcase the different scenes throughout the two-act play. Simple frames, benches, and props move about to showcase Aunt Eller's yard, Jud's smokehouse, the town square social, and more. While there are a few of dark moments throughout "Oklahoma!" audiences are reminded of possibility with an endless open sky as the backdrop.
Get ready to be impressed and to head home with a tune in your heart and little two-step on your feet.