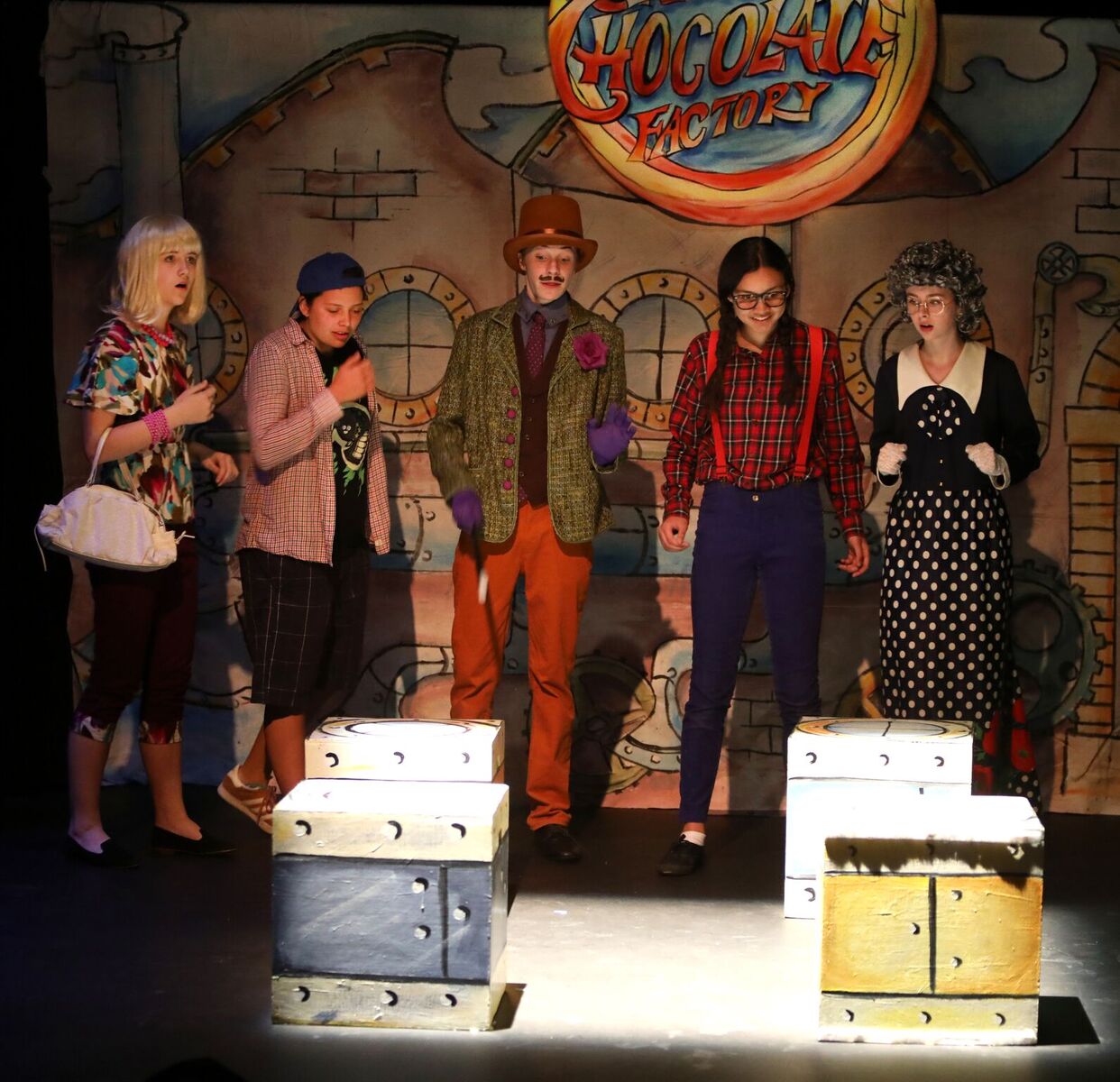 When the Junior Theatre Troupe takes to the stage at the Waterfront Theatre for public shows May 19 and 25, they'll have already been on stage at schools and in the theatre for weeks. This troupe of young actors ages 13 to 16 are ready to entertain.
The show is based on Roald Dahl's young adult book, Charlie and the Chocolate Factory, adapted by Richard George in a 45-minute play. It's the perfect introduction to theatre for any young person and a family-friendly tale to boot.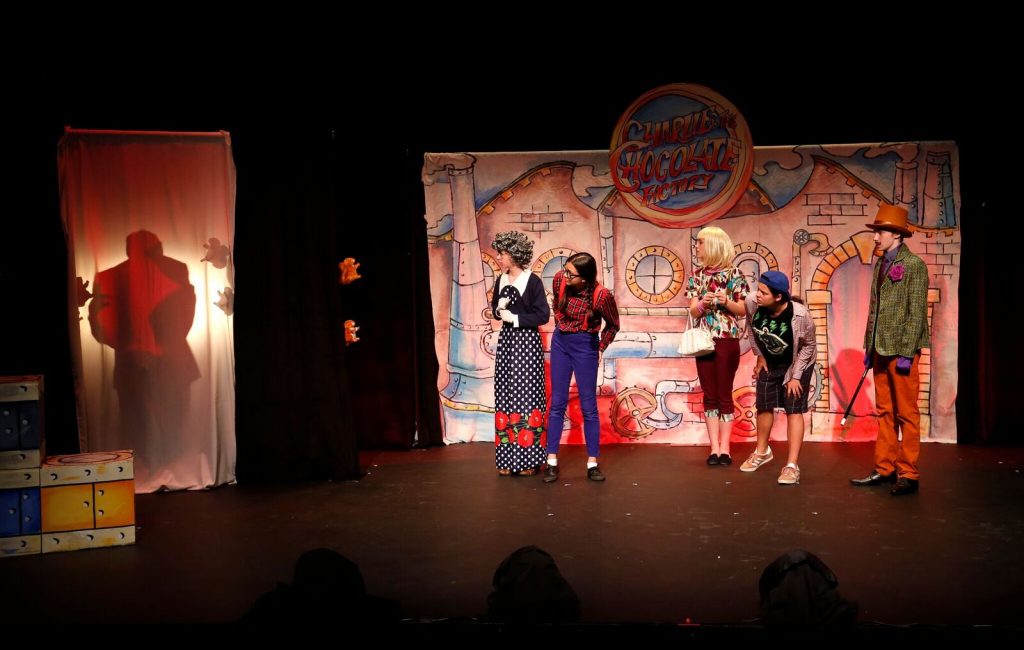 "Charlie and the Chocolate Factory" is a familiar tale—for children and adults alike. As the house lights go down, we're introduced to a cast of characters, including four of the golden ticket holders and Charlie's family. This montage introduction provides audiences with all the background they'll need moving forward. We hear monologues from Augustus Gloop, complete with a German accent; Violet Beauregard, chewing gum non-stop; Veruca Salt, on the edge of a temper tantrum at all times; and Mike Teavee, distracted and unwilling to do anything but watch his blessed TV.
Sets and costumes are charming, with wigs and props used as easy visual cues: a granny with a grey wig; big chocolate bars and golden tickets to get the audience excited; Willy Wonka's signature top hat; and a painted set to represent the many different rooms in Wonka's factory. As we lose guests during the tour—Augustus to a chocolate river, Violet to a piece of gum, Veruca down the garbage shoot, and Mike shrunk down to the size of an action figure—a little theatre magic keeps audiences at the edge of their seats. The mystery of the Oompa Loompas is true to the story, and musical interludes between scenes give them a chance to shine. The chorus builds up as the play carries on to its triumphant end.
Get ready to laugh, because Charlie and the Chocolate Factory is the crowd-pleaser you've been waiting for.