Arts Umbrella Dance is excited to share this year's faculty for the Teen Summer Dance Intensives. It's not too late to register! Visit Arts Umbrella's Summer Dance Intensives page to learn more and to register for Week 2 which takes place July 17-21 at our Granville Island location.
Alexander Andison
Alexander Andison was born in Vancouver, B.C., where he received his early training at Arts Umbrella Dance under the guidance of Artemis Gordon. He went on to earn a degree from The Juilliard School in New York City. Upon graduation in 2018, Alexander moved to Germany to work with the Saarländisches Staatsballett under the direction of Stijn Celis. Since 2021, Alexander has been working with Netherlands Dans Theater 1 under the directorship of Emily Molnar. Additionally, he has also performed with Aszure Barton & Artists as well as Gallim Dance. Throughout his training and career, Alexander has created and performed works by makers such as Felix Landerer, Sharon Eyal, Jiri Kylian, Gabreila Carrizo, Marco Goecke, Crystal Pite, William Forsythe, Alan Lucien Øyen, Stijn Celis, Ohad Naharin, Azure Barton, Andrea Miller, among others.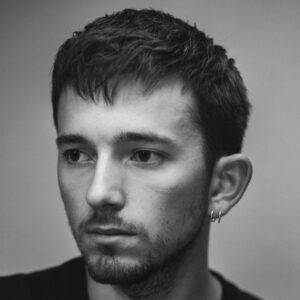 Amazyles Silva
Originally from Brazil, Amazyles Silva started pursuing acting and dancing from an early age. She was part of multiple theatre performances such as Entre Mundos E Cores, and Moulin Rouge. In her late teens, she relocated to Vancouver, British Columbia, to continue exploring her passion for movement and film. She has since written and acted in the film Wine, Blood, And A Chicken, and appeared in numerous music videos, including No Turning Back and the Marcus Mumford/Major Lazer collaboration Lay Your Head On Me. She also played the role of Linda Rotunda in the theatre play Savage in Limbo, and made her television debut in Motherland: Fort Salem (Freeform).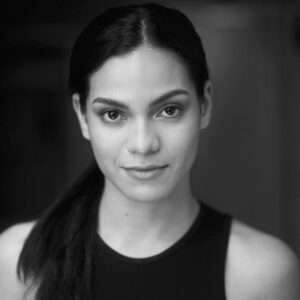 Kennedy Kraeling
Vancouver-born Kennedy Kraeling started her formal dance training at Canada's National Ballet School in 2006-2010. She then came to Arts Umbrella, finishing her high school years and completing the two-year graduate program. During her time at Arts Umbrella Kennedy had the privilege to work with choreographers and artists such as James Kudelka, Crystal Pite, Francesca Caroti, Lesley Telford, Walter Mateini, Tom Weinberger, and Doug Letheren, among many others.
She began her career as a stagiaire with Les Ballets Jazz de Montreal under the direction of Louis Robitaille in 2015, and had the pleasure to continue as a full company member for three seasons following. In the course of her time with BJM, Kennedy travelled to more than 20 countries around the world, performing works by Itzik Galili, Barak Marshall, Andonis Foniadakis, Annabelle Lopez, Ihsan Rustem, and Rodrigo Pederneiras. In 2019, she was honoured to work under the direction of Stijn Celis at Saarlandisches Staatstheater in Germany.
Moving back to Vancouver in the summer of 2020, Kennedy has shifted her focus to co-rehearsal directing the Apprentice Company at Arts Umbrella while studying for her BA in Criminology and Psychology.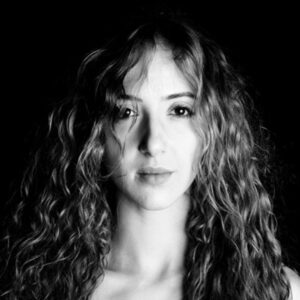 Kiera Hill
Kiera completed her professional training at Arts Umbrella and started her professional career as an apprentice with Ballet BC in 2012. She then joined Les Ballets Jazz de Montreal where she toured extensively for four years, performing internationally and across Canada. Kiera returned home to join Ballet BC in 2017 where she had the privilege of performing the works of William Forsythe, Ohad Naharin, Sharon Eyal, Johan Inger, Aszure Barton, Emily Molnar and Medhi Walerski among others. Kiera now works as an independent artist and has recently performed in works by local creators Inverso Productions, Rachel Meyer and Dance//Novella. She also teaches at Arts Umbrella and Ballet BC.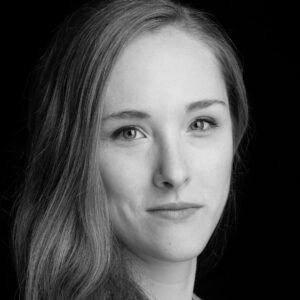 Reid Cuming
Born and raised in Vancouver, Reid's love of dance began at the age of 4. He went on to receive a classical education under the guidance of acclaimed mentors, including Choo Chiat and Lin Yee Goh. After earning his Bachelor of Fine Arts degree from Codarts University of the Arts in Rotterdam, he became a member of the 75-year-old dance company Scapino Ballet Rotterdam and toured across Europe, Israel, and the United States. ⁠
⁠
Throughout his career, Reid has collaborated with renowned choreographers such as Jiří Kylián, Mauro Bigonzetti, Nacho Duato, Ed Wuube, Marco Goecke, Felix Landerer, Itamar Serussi, Gentian Doda, Joeri Dubbe, and Marcos Morau. As a now certified instructor of the American Ballet Theatre and the Royal Academy of Dance, he is passionate about inspiring young dancers and todays up and coming movers. ⁠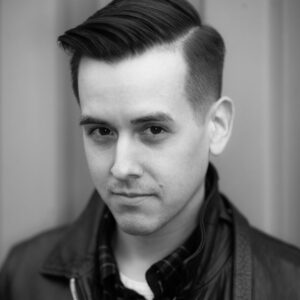 Sacha Levin (Accompanist)
Sacha Levin is a percussionist based in Vancouver. Dance accompanist by day, performer by night. Gigging as a solo artist, with her duo Shrinking Mountain, and as a hired gun with a number of bands and teaching workshops with the Drum Cafe. Sacha has studied world rhythms across the globe, from the Academy of African Music and Arts in Ghana to Vancouver Community College in Vancouver. Mostly self-taught, she is inspired by the sounds of nature and uniting music and movement. From tabletops to swing sets, Sacha searches for rhythm in every aspect of her life.