Arts Umbrella Dance is excited to share this year's faculty for the Junior Summer Dance Intensives. It's not too late to register! Visit Arts Umbrella's Summer Dance Intensives page to learn more and to register for Week 2 and Week 3 which takes place July 17-28 at our Granville Island location.
Connor McLeary
Connor McLeary began his dance training at North Shore Academy of Dancing at the age of six. In his early teens, he attended the Royal Winnipeg Ballet summer intensive. He was accepted into Pro Arte Dance's pre-professional training program under the direction of Beverly Bagg and Stephana Arnold.
In his second year dancing at the Arts Umbrella Post Graduate Program under the direction of Artemis Gordon, Connor was asked to join the Ballet BC pilot program under the direction of Artemis Gordon and Medhi Walerski. Connor has had the privilege of performing works by world-renowned choreographers Crystal Pite, Medhi Walerski, David Raymond, Victor Quijada, Ethan Colangelo, Lesley Telford, Sidi Larbi Cherkaoui, Sharon Eyal and Marco Geocke.
Connor has been with Ballet Edmonton since 2022.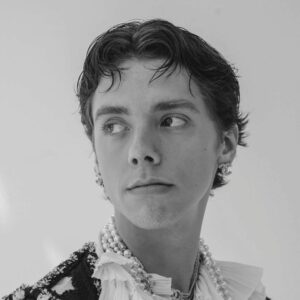 Devon McLean
Raised in Vancouver, BC, Devon received her training at Arts Umbrella, where she graduated from the post-secondary dance program under the direction of Artemis Gordon, Sabra Perry and Lynn Sheppard. Devon expanded her training in summer programs at The Royal Ballet School, Canada's National Ballet School, l'École supérieure de ballet du Québec and Domaine Forget de Charlevoix. She also participated in the Ballet BC Performance Project, dancing in outreach performances and leading workshops in schools throughout British Columbia. She is a proud recipient of the BC Arts Council Scholarship Award and the McCall MacBain Cultural Leadership Award.
Devon joined Ballet Edmonton in 2022 and had the opportunity to perform works on stages across the country by Wen Wei Wang, Dorotea Saykaly, Ihsan Rustem, Shay Kuebler, and Diego Ramalho. She is looking forward to returning to Ballet Edmonton in August for the upcoming season.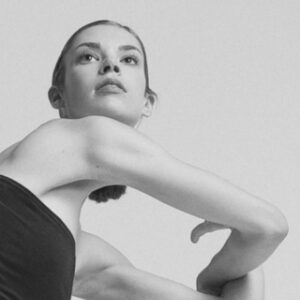 Ethan Ribeiro
Ethan Ribeiro began dancing at the age of 9 in their hometown of Kitchener, Ontario. At the age of 15, they enrolled in the Professional Division Program at Canada's Royal Winnipeg Ballet School. Upon graduation from RWB in 2019, they began at Arts Umbrella's Post-Secondary Dance Program under the direction of Artemis Gordon. There, they researched and performed the works of Marco Goecke, Nacho Duato, Sharon Eyal and Gai Behar, and worked with choreographers including Crystal Pite, Lukas Timulak, Lesley Telford, Victor Quijada and David Raymond, among others. In their second year at Arts Umbrella, they were awarded the McCall MacBain Cultural Leadership Scholarship. Following their studies at AU, they joined Ballet BC as an Emerging Artist for their 2021/22 season, where they performed works by choreographers including Ethan Colangelo, David Raymond and Tiffany Tregarthen of Out Innerspace, and Medhi Walerksi. For the 22/23 season, they lived and danced in Tel Aviv, Israel. They are delighted to be joining Gärtnerplatz Theater in Munich, Germany for the upcoming season!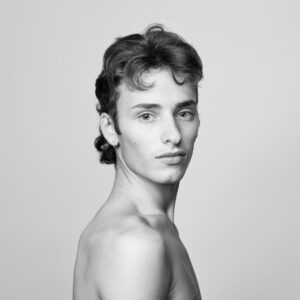 Katrina Cruickshank
Katrina Cruickshank has been a dance educator at Arts Umbrella since 2011. She is a graduate with honours from the three year Teacher Training Program at Canada's National Ballet School. Katrina has completed teaching qualifications with the Cecchetti Society of Canada, Registered Teacher Status with the Royal Academy of Dance and teaching qualification in National Dance. Throughout Katrina's teacher training she was under the tutelage of leading dance mentors such as Glenn Gilmour, Carina Bomers, Rosalie Deligioridis, Evelina Krasnova-Ganina, Teresa Randall, and Anushka Roes. Katrina has extensive knowledge in Ballet, Pointe, Repertoire Studies, Injury Prevention, History of Dance, Voice, Character Dance, Creative Movement, Modern (Irene Dowd) and Music. She continues to attend pedagogy workshops and master classes around the lower mainland with world renowned dance educators and examiners.⁠
Katrina held the position of Secretary as a member of the Cecchetti Society of Canada, B.C. branch from 2011-2014. She has been the adjudicator of dance for the District Authority Scholarship in British Columbia for 2021 and 2022 and recently was Rehearsal Director for the 2023 Cecchetti Awards Celebration.⁠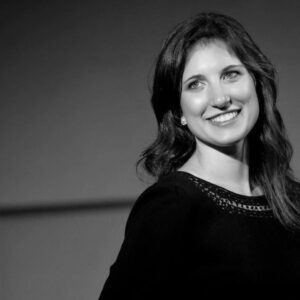 Madeleine Gilbert
Born in North Vancouver, Madeleine Gilbert, trained at Arts Umbrella where she completed the Arts Umbrella Graduate Dance Program under the direction of Artemis Gordon. She also had the privilege of working with Ballet BC on Medhi Walerski's production of Romeo + Juliet, which premiered in February 2018 and as well as the remount in Early 2020. As an apprentice, Madeleine has worked with Inverso Productions (artistic director Lesley Telford) and was part of the Performance Research Program from 2018 to 2020, where she had the opportunity to collaborate with many incredible artists based in Vancouver. As part of De leeuw/Gilbert/ Manning, Madeline participated in the fall 2020 session of 12 Minutes Max, as well as premiered i know you know as part of 2022-2023 VIDF Livestream series. Madeleine has a love for dance education and has been teaching at Arts Umbrella for the past five years.
I always look back fondly at the spring dance camps I attend when I was a young dancer. I hope to bring that same joy and creativity to the student of this year's summer camp intensive through the exploration of movement in contemporary classes.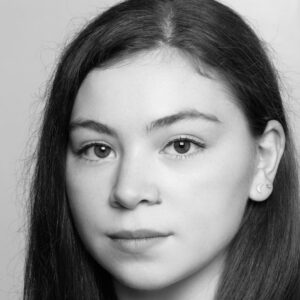 Nicole Rose Bond
Nicole Rose Bond began her formal training at York University, graduating with a Bachelor of Fine Arts-Dance cum laude in 2005. Since that time, Nicole has felt privileged to perform works by many esteemed choreographers including Peggy Baker, Patricia Beatty, Tom Brouillette, Susan Cash, Bill Coleman, David Earle, Danny Grossman, Ryan Graham Hinds, Christopher House, James Kudelka, Learie McNicholl, Andrea Nann, Yvonne Ng, John Oswald, Peter Quanz, Peter Randazzo and Andrea Spaziani.
As a teacher, Nicole has had the pleasure of working as a course director in Graham Technique and Contemporary Dance at York University, The National Ballet School, Arts Umbrella and Modus Operandi and has taught dance classes and workshops within the Toronto District School Board. As part of outreach initiatives through Toronto Dance Theatre, The National Ballet of Canada's YOU Dance Program and Peggy Baker Dance Projects, Nicole has taught in Toronto, Dryden, Vancouver, Moncton and Whitehorse. Nicole has also served on the Toronto Arts Council Advisory Panel and as a member of the Dance Collection Danse 'Encore: Hall of Fame' Committee. Through her work as both a performer and a teacher, Nicole's goal is to empower others to effect conscious change in the world whilst honouring those who have come before us. Nicole is beyond grateful that her vocation encompasses doing what she loves and is humbled by, and indebted to, the unique and beautiful arts community that she calls home.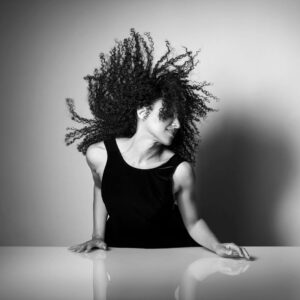 Samantha Sutherland
Samantha is an Indigenous contemporary dance artist, choreographer, and teacher based in Tkaronto.  Her ancestry is Ktunaxa and Scottish/British Settler.  She grew up on Coast Salish Territories and graduated from the Arts Umbrella Dance Diploma Program in 2018.  She has worked as a guest artist with Ballet BC, an Associate Artist with Red Sky Performance, and is currently an Artistic Associate with O.Dela Arts.  Samantha has presented her own solo works in the Matriarchs Uprising Festival by O.Dela Arts, the Paprika Festival, Sharing the Stage with the National Ballet of Canada, Night Shift, Common Ground Dance Festival, Weesageechak Begins to Dance, and at the National Arts Centre. She has danced in works by Indigenous choreographers Alejandro Ronceria and Jera Wolfe.
Samantha explores what aspects of her culture, history, and traditional knowledge can be pulled into her contemporary dance practice. She questions how she can use a dance practice built with a fairly euro-centric training, and still honour Indigenous values and the act of decolonization.  She strives to keep what she values and loves about classical training and use it to tell the Indigenous story.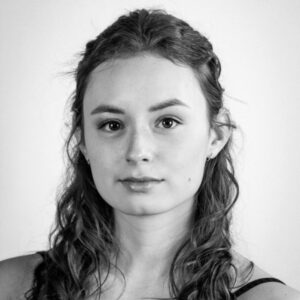 Si Ping (Accompanist)
Siping Ma has been playing for ballet classes for 38 years. Since receiving her Bachelor's Degree in Music in 1985, Siping started playing for professional ballet classes at Shanghai Ballet School and also accompanied for Shanghai Music Conservatory and Shanghai Theatre Academy. In 1990 she worked with Victoria College of The Arts School of Dance in Melbourne Australia. In 2000 she began accompanying the Arts Umbrella Dance program department. For the past 30 Years in beautiful Vancouver Siping plays for Auditions, at the Royal Academy of Dance Vocational Examinations through to the highest level, works with Teachers in Training for The CBTS and enjoys playing The Spring Seminars for the Vancouver Ballet Society.