The world musician on finding your rhythm, embracing the world, and why art matters
Some children like piling layers of paint on a piece of construction paper, and some like building narratives and castles in the sand. For Sal Ferreras at age nine, it was drums. He punched through the paper skins of his first set within hours — purely through excitement. By age 11, Ferreras had a much better drum kit courtesy of his parents and he's been involved in music ever since.
"I was self-taught for many years," says Ferreras. "I grew up with rock and roll and in university I studied classical and discovered jazz." Towards the end of his undergrad years, he found his way to more ethnic music, including that of his home country, Puerto Rico.
As a child, Ferreras lived in Puerto Rico, Chicago, Detroit, and Venezuela. He first moved to Canada after high school to study in Windsor and across the border in Detroit. In 1980, he found his way west to join the Victoria Symphony Orchestra and teach at the University of Victoria.
His travels have greatly influenced his musical style and diversity. "Those experiences — with different cultures and people — create a global awareness," says Ferreras. "It's created a wonderful atmosphere that's enriched my life in many ways."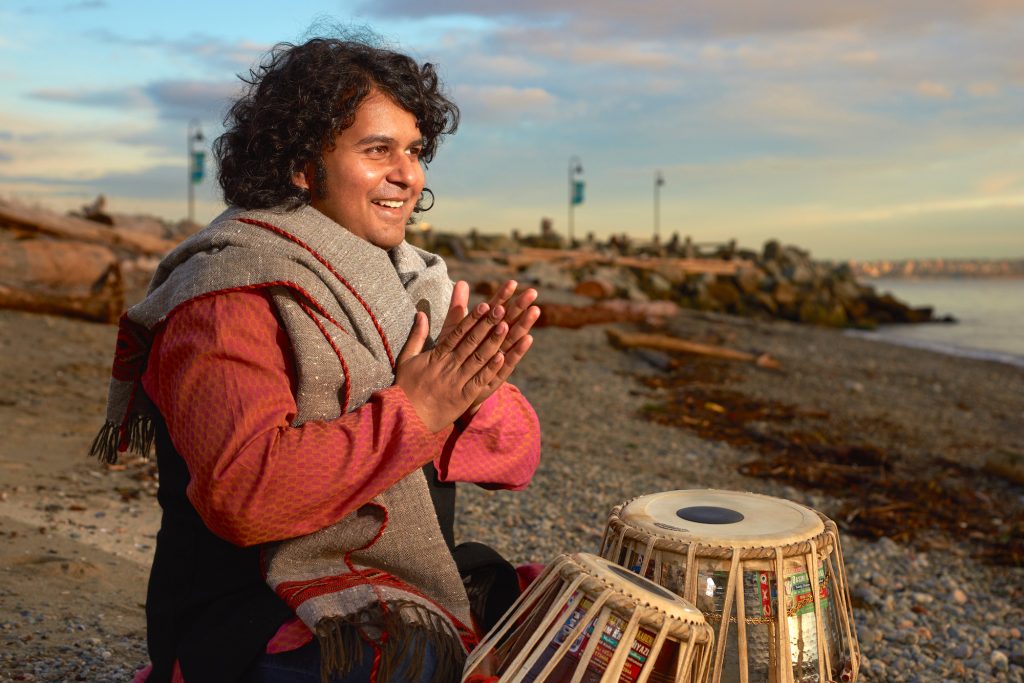 Cassius Khan, traditional Indian singer and tabla player, will be joining Sal Ferreras on stage for Drum Heat
Now in Vancouver, Ferreras has maintained relationships with musicians specializing in classical, jazz, pop, and world music. "It's a wonderful thing," he says, "because each genre has different communities, audiences, and players." Being a part of those varied communities means that he's been a part of some innovative collaborations over the years.
"Every time I produce a performance, I try to stretch the boundaries of what musicians are used to doing, and throw them into an area in which they've never worked before," says Ferreras. For Drum Heat, his upcoming performance at the Vogue Theatre, Ferreras has pulled together an A-list ensemble that will showcase an incredible range of world music.
For the first time since 1986, Ferreras is incorporating a choir into the show. Sarabande, a 24-member chamber choir led by conductor Paula Kremer, will join Cassius Khan, a traditional Indian singer who plays the tabla, a South Asian percussion instrument. The choir will also be combining their sound with Afro-Cuban musicians.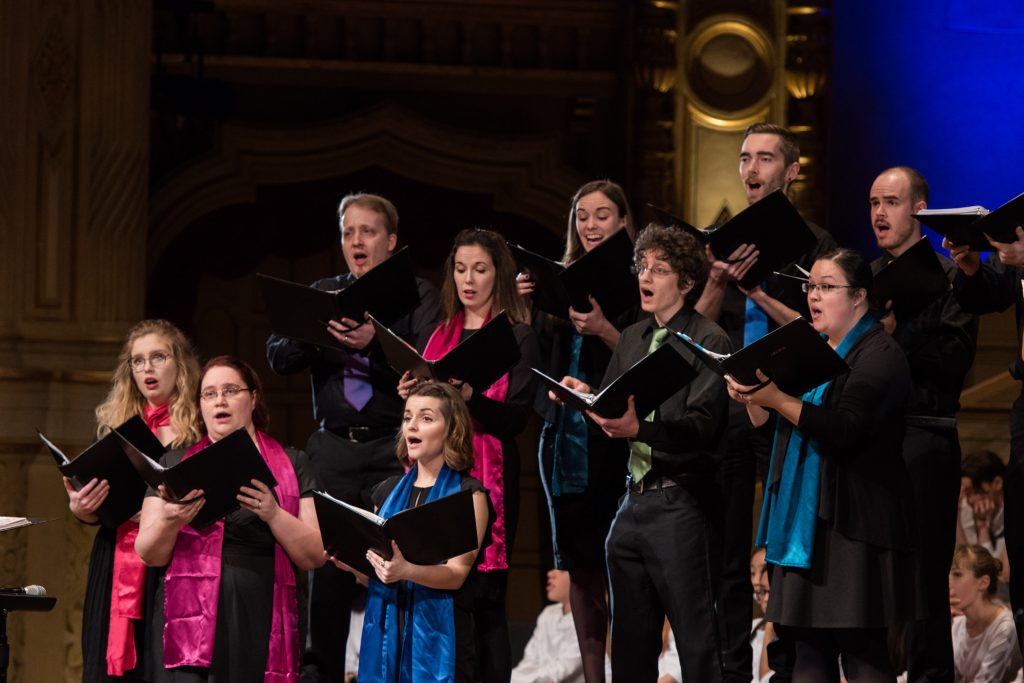 Sarabande chamber choir, led by conductor Paula Kremer, will combine their choral style to Afro-Cuban and Indian world music in Drum Heat. Photo by Scott McAlpine
Moving to another part of the world, Drum Heat will present a Finish accordion arrangement along with vibraphone, piano, flute, trumpet, trombone and bass. The show also includes Latin, Brazilian, and South African music.
Ferreras himself has studied percussion music from jazz, funk, and pop, to Brazilian, Latin, and Arabic drums. "Music is a wonderful window to the world and one of the reasons I've been able to collaborate is because there is a commonality across all cultures," he says.
This worldwide commonality is one reason Ferreras promotes the programs at Arts Umbrella. He played an integral role in evolving the Sarah McLachlan School of Music and served on the Arts Umbrella board for over six years. In recent years, he's been deeply involved in the development of Arts Umbrella's Surrey locations, helping to cultivate the relationships and funding needed to make the arts accessible to the diverse community in Surrey and neighbouring Langley and Delta. "The programs Arts Umbrella offers are supported and encouraged by the City of Surrey and the municipal government," says Ferreras. "They see it as an important part of what should be happening in a vibrant city."
Growing up with music, Ferreras believes art has a profound impact on youth, on their ability to think critically, and to collaborate and work in teams. "To be involved in the arts, you need to develop discipline, set goals, and understand how to get from point A to point B, whether it's in painting, dance, or theatre," says Ferreras. "Art training allows you to open your mind to see life through many different lenses and allows you to interpret life in context."
"People will make art no matter what," says Ferreras. "It always prevails because it's just so important for humanity." But it begins by providing access and encouraging creativity, collaboration, and innovation.
---
Net proceeds from Drum Heat will directly support Arts Umbrella. Get your tickets today!