Go on, take a look at the forecast for July. See all those yellow balls? We've got sunshine on our minds at Arts Umbrella, but that doesn't just mean lazing about at the beach—it means enjoying every festival, hiking trail, and arts event throughout Metro Vancouver and beyond. This summer, why not try something new? Take your supplies to the park for some plein-air painting, build a sculpture in the sand, take an outdoor dance class, or taste some food from a new culture. Need a place to start? Here are some of the wonderful things going on this July!
POP UP CHOIR
July 6, 6:30 p.m.
Lonsdale Quay, North Vancouver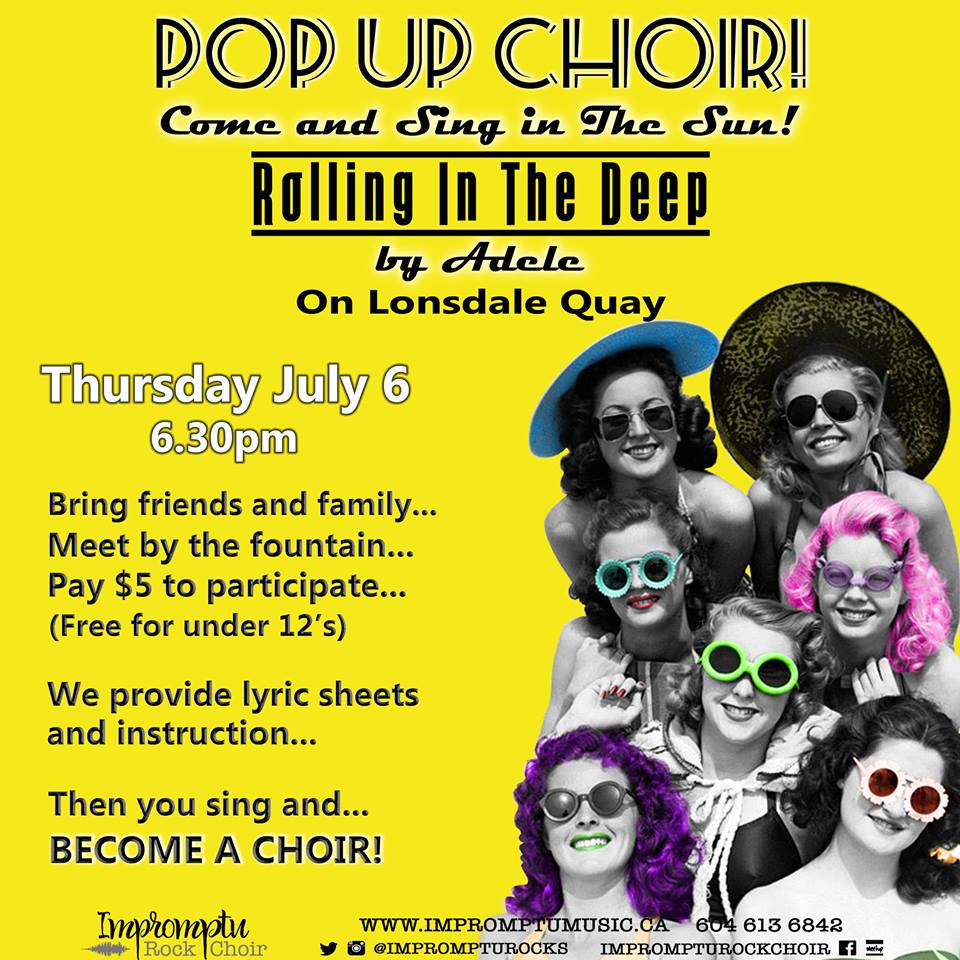 Want to feel like you're in La La Land? Warm up those vocal chords, because Pop Up Choir, presented by Impromptu Rock Choir, will be at Lonsdale Quay for an oceanside singalong. Keep in touch to find out when another impromptu choir event will be in your neighbourhood! —More Info
indian summer festival
July 6-15
Various locations, Vancouver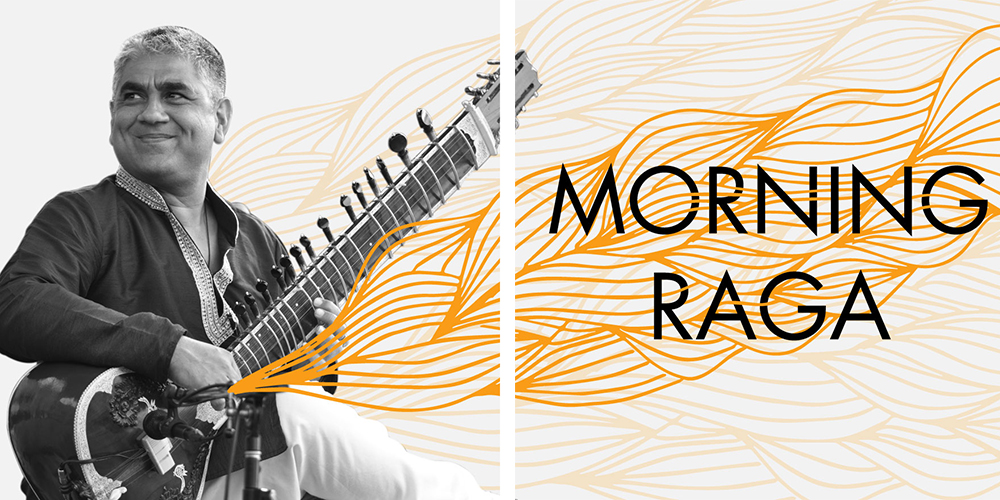 Back for its 7th year, the Indian Summer Festival is produced by the Indian Summer Arts Society, a Vancouver-based not-for-profit secular arts organization and registered charity. The festival's slogan, Where Worlds Meet, reflects the organization's artistic collaboration and desire to create a society that is creative, diverse, inclusive, and innovative. The festival features over 100 artists from cities all over the world, in exhibitions, readings, performances, and speaker series —More Info
Theatre under the stars
July 7-August 19
Stanley Park, 610 Pipeline Rd., Vancouver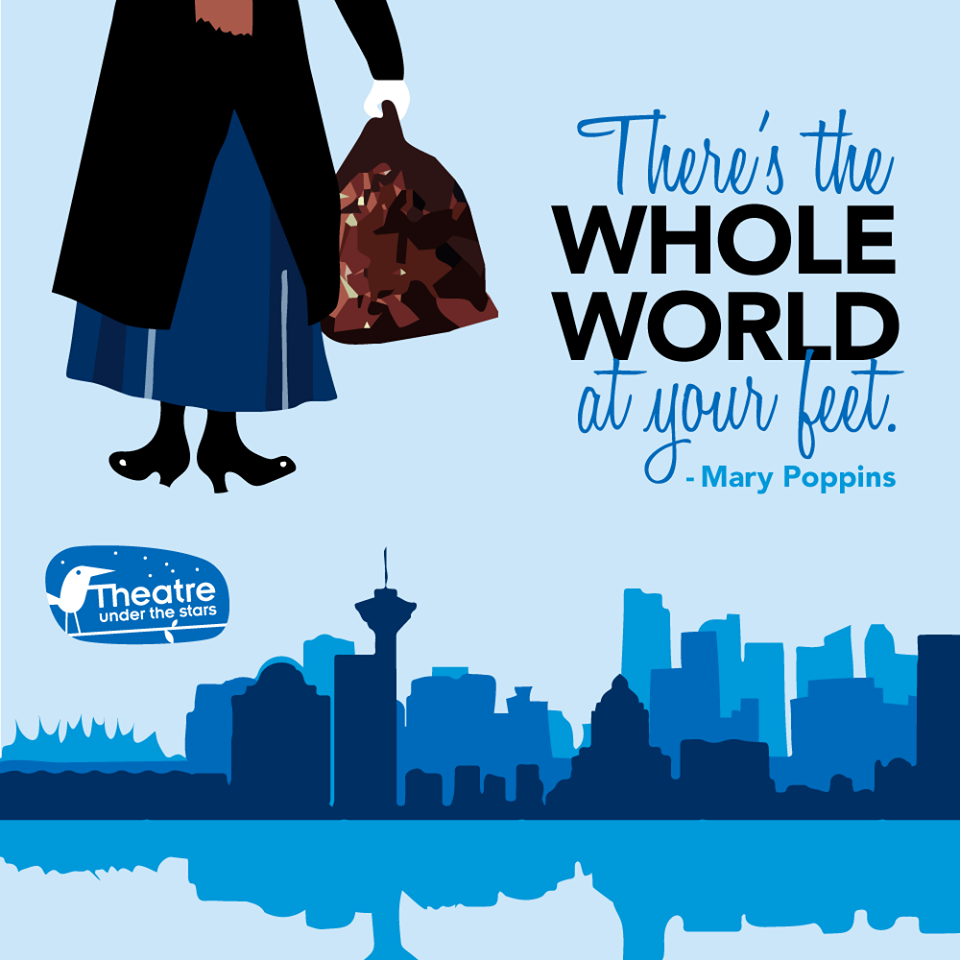 So much more than just a night at the theatre, Theatre Under the Stars (TUTS) interweaves a kaleidoscope of elements—setting, scenery, concessions, and quality art—into a fun, encompassing experience that is much greater than the sum of its parts. This year, TUTS presents a Disney favourite, Mary Poppins. Perfect for a family night out, everyone will be singing along, while being wowed by the spectacular design and stagecraft —More Info
Summer arts festival presented by the burnaby arts council
July 8, 10 a.m.-5:00 p.m.
Deer Lake Gallery, 6584 Deer Lake Ave., Burnaby



Enjoy free music and entertainment at Deer Lake Park. This year features the first ever Park's Edge Paint Off: Live International Painting Tournament, as well as lively musical acts, an artisan market, face painting, and door prizes —More Info
Vancouver comic con
July 9, 11 a.m.-5:00 p.m.
Heritage Hall, 3102 Main St., Vancouver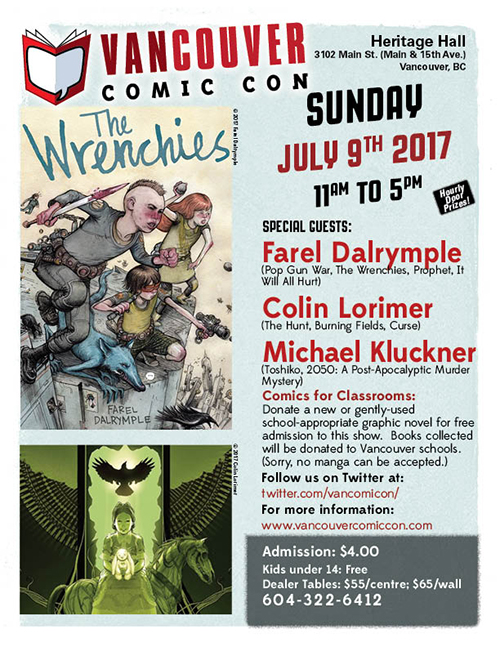 Come see the best of local comic artists at Vancouver Comic Con, including special guests Farel Dalrymple, Colin Lorimer, and Michael Kluckner. Bring your new or gently used graphic novel for free admission to the show. All books collected will be donated to the Vancouver School Board. Kids under 14 receive free admission —More Info
fibre arts & crafts fair
July 15, 1:00-4:00 p.m.
Surrey Museum, 17710 56A Ave., Surrey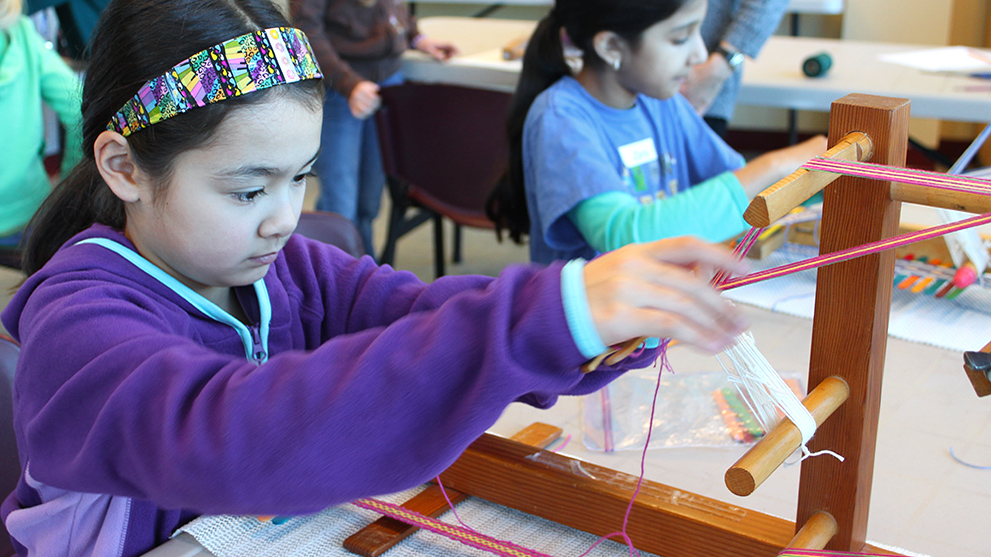 Makers and creators of all ages get their hands on all things fibre with this family-friendly, fun and interactive exploration! Try spinning and weaving on a loom supplied by Hooser Textile Studios, and take home your creations
african descent festival
July 22-23
Various locations, Vancouver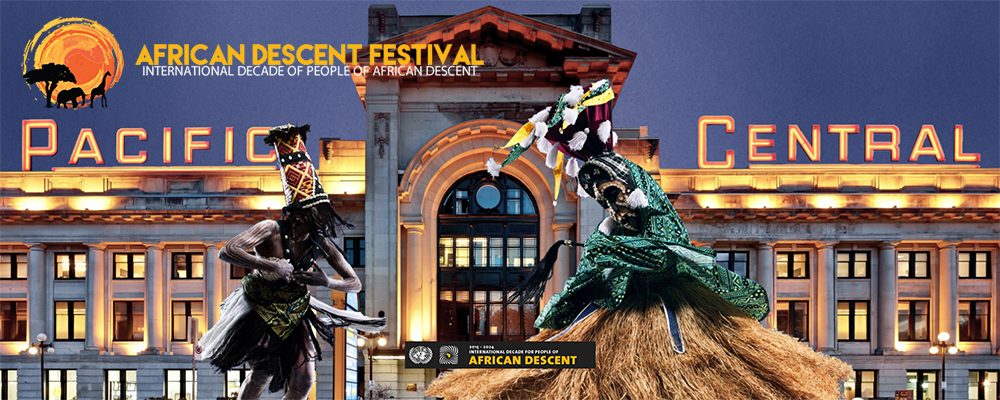 The African Descent Festival is intended to celebrate the cultural diversity of people of African Descent within Vancouver, while recognizing and promoting attitudes of oneness among all ethnic groups and communities. The event focuses on activating public spaces and bringing a diverse range of programming to connect stakeholders working avidly for the long term sustainability of this population. Enjoy drumming, live music, crafts, a market place, and fashion shows with the whole family —More Info
South surrey community festival
July 29, 11:00 a.m.-3:00 p.m.
South Surrey Recreation & Arts Centre, 14601 20 Ave., Surrey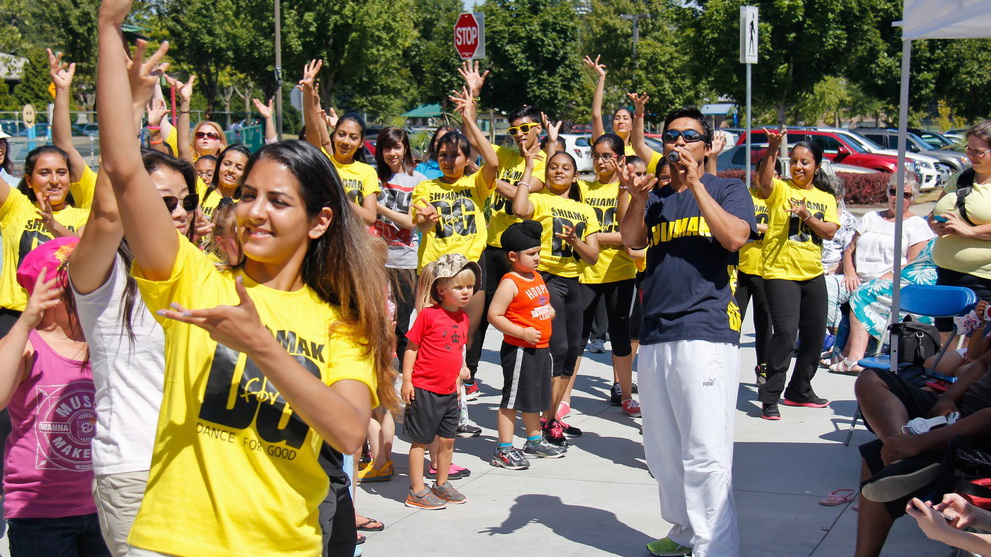 Come have fun at South Surrey's Community Festival! Celebrate with your family and friends and meet others in the community. There will be lots to enjoy including, live entertainment, children's play zone, vendor marketplace, face painting, and a drunk tank!
cause and effect: young people's perspectives on past, present, and future
Ongoing until September 2
ArtStarts Gallery, 808 Richards St., Vancouver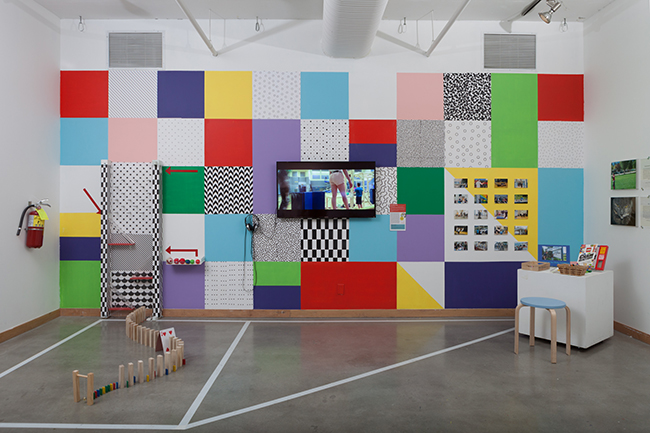 A time capsule in reverse. A love letter of hopes, dreams and fears. A labyrinth of connectivity. Cause and Effect presents a selection of projects from Kindergarten to Grade 12 students from nine different schools across BC. They unpack the question: What effects do the different layers of history, place and context that construct our present have on our future? From engineering contraptions that produce a chain reaction to sound mapping, 1,717 students made insightful reflections about place, memory and myth, interpreting narratives from the past and present—and making their own for the future —More Info
bard on the beach: the merchant of venice
Ongoing until September 22
Howard Family Stage in the Douglas Campbell Theatre, 1695 Whyte Ave., Vancouver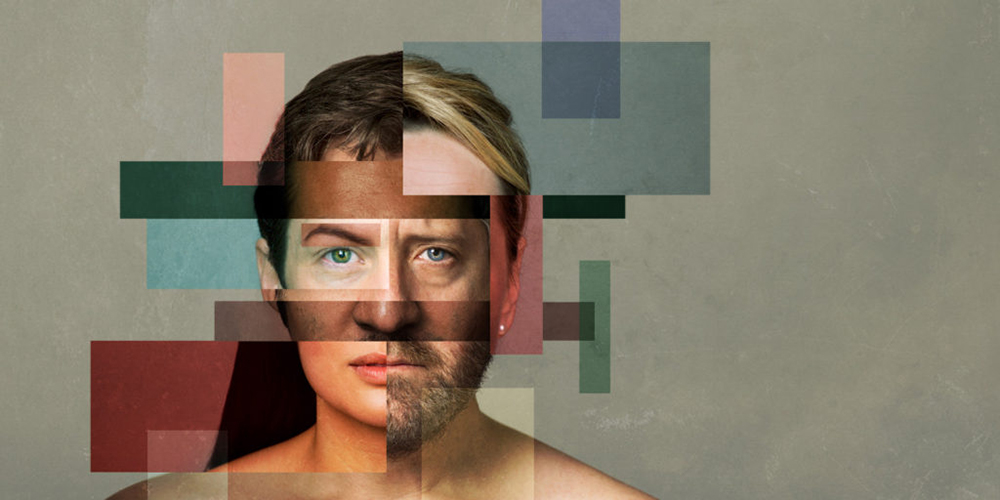 Come see Arts Umbrella's very own Paul Moniz de Sà, artistic director of theatre and music, as Balthazar, Prince of Aragon, and Tubal in The Merchant of Venice. Bard on the Beach promises to be fun for the whole family, the perfect end to a day in Kitsilano —More Info
music by the river
Thursdays through July, 5:00-8:00 p.m.
Pier Park, 1 6th St., New Westminster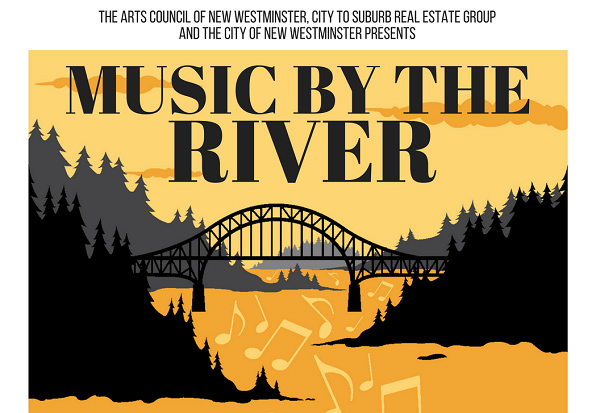 This weekly performing arts series presented by the Arts Council of New Westminster brings live music to the Fraser River. Free and all-ages, the musical performances will charm the whole family. Also in the park, visit the artisan vendors, live painting, ribbon dancing, and more. Spend your sunny summer evenings enjoying the arts in a scenic setting —More Info
sounds of summer music series
Wednesdays through July and August, 5:00-8:00 p.m.
Various locations, Surrey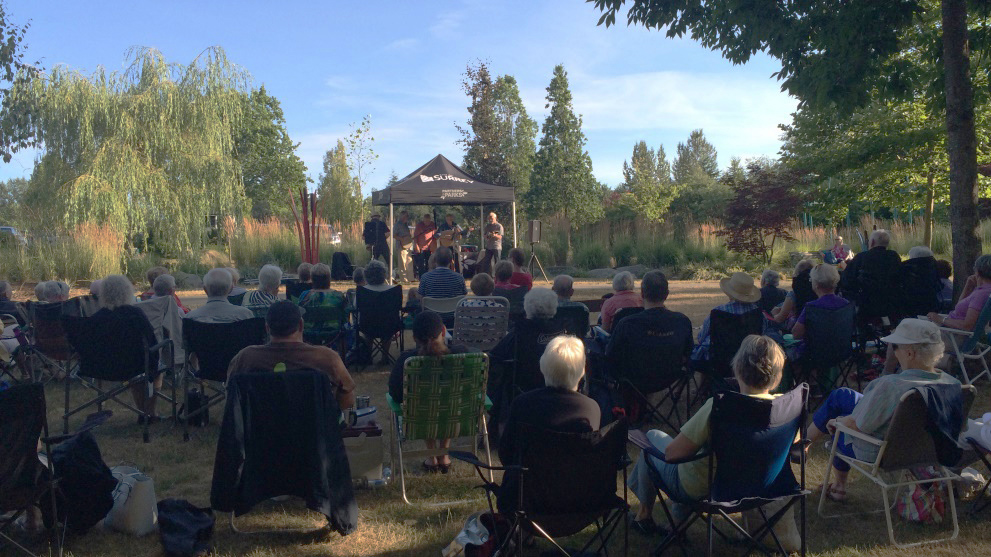 From Canadiana to sitar and tabla, celebrate different genres and music from around the world during Surrey's free Sounds of Summer concert series. Be sure to bring your folding chairs, blankets and picnic baskets to fully enjoy all the performances
Summer art making
Wednesdays through July
Various locations, Surrey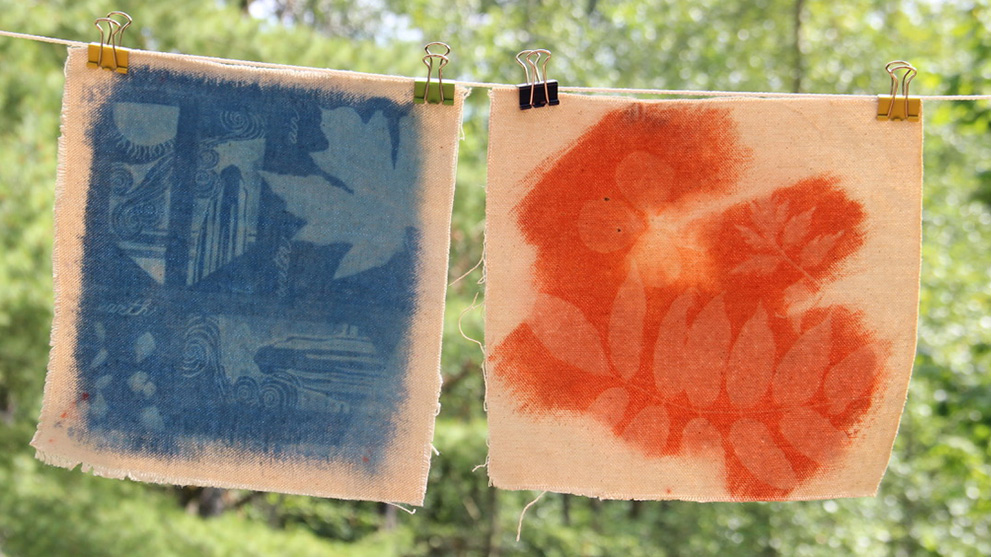 Hang out. Make art. Discover the power of sharing creativity. Each week features a different art project with a local artist. Come and explore different materials and make friends along the way. No previous art skills required. All are welcome.
---
UPCOMING
vancouver mural festival
August 7-12
Various locations, Vancouver
The Vancouver Mural Festival provides a platform for the City's vibrant young art scene to contribute to our cultural legacy for years to come. The 2017 artists will be announced and the big unveiling happens this August. So put on your walking shoes and hit the streets to view more than 50 new large-scale murals in East Vancouver. This year, Arts Umbrella Splash artists Scott Sueme and Tristesse Seeliger will be unveiling new works —More Info
splash
October 14
Fairmont Hotel Vancouver, 900 West Georgia St., Vancouver
Experience the power of creativity at Splash, Arts Umbrella's annual art auction and gala. Share in the magic of Arts Umbrella and enjoy a spectacular evening featuring works from prominent BC artists, inspiring student performances, and most importantly, you! —More Info