New Year, New Events! In the arts, however, it's not just the annual calendar update that spurs change or provokes artists to think about the world in which we live. Rather, there's a constant exploration in dance, theatre, music, and visual arts. From exploring local issues to inviting artists from around the world to perform in Metro Vancouver, there's plenty going on this January to open your mind. So start the New Year off right with one of these local arts events.
The Pipeline Project
Jan 10-20
Firehall Arts Centre, 280 East Cordova St., Vancouver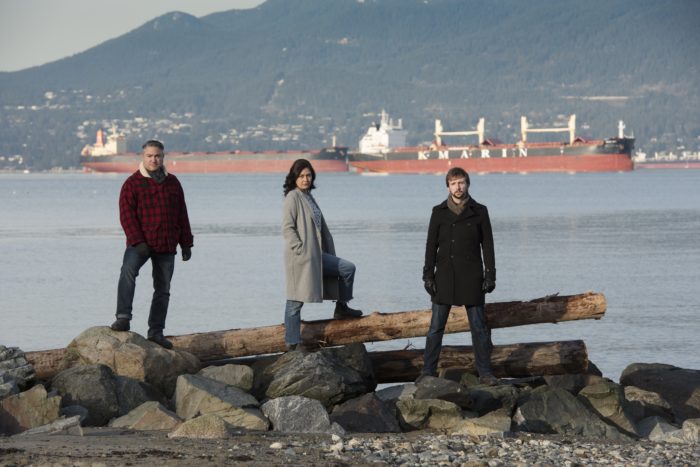 A provocative and personal account of the ongoing cultural battles over pipelines in BC. Three actor-writers—two Indigenous and one white—come together to create a play about the political conflicts of Canada's oil industry. This project sends each of them on a journey of self-reflection and discovery, where they confront prejudices while wrestling with their own fossil fuel dependency, cultural heritage, and first-world privilege.

Burrard Arts Foundation Winter 2018 Exhibits
Jan 11-Mar 10
BAF, 108 East Broadway, Vancouver
Lucien Durey, Paraphernalia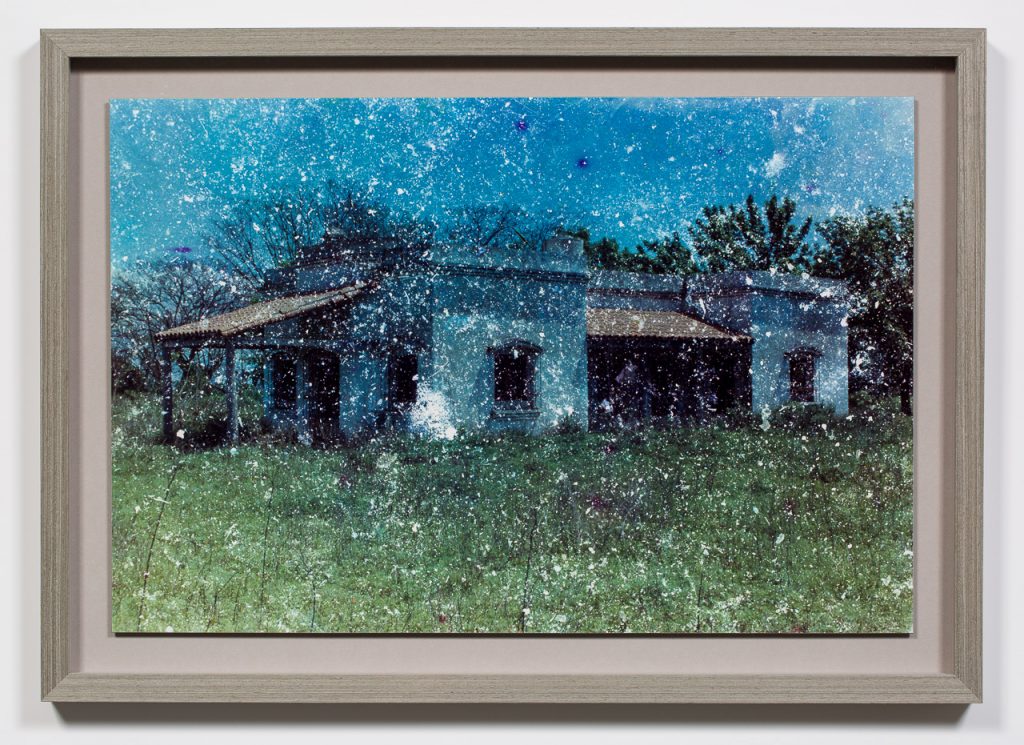 A sincere and sentimental appreciation for old, neglected, or discarded objects characterizes Lucien Durey's practice. Some of these objects are found by chance, some are gifted to him, and some are purchased in thrift shops. With Paraphernalia, Durey finds worth not in the objects' market value as commodities, but in what he calls their "embedded narratives."
Brendan Lee Satish Tang, meatspace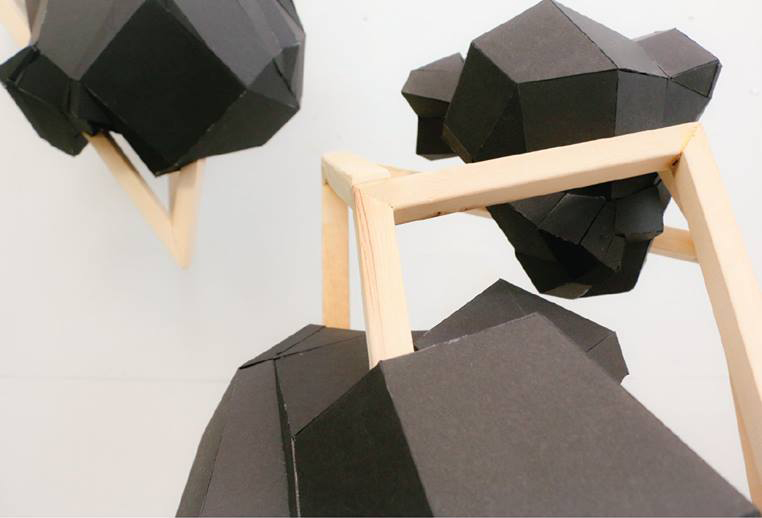 Known for his striking ceramic work, Vancouver-based artist Brendan Lee Satish Tang ventures into unfamiliar territory with his new installation, meatspace. The result of Tang's three-month residency at BAF, meatspace is a series of sculptures rendered in seemingly random configurations of geometric pieces of black foam core and strips of wood. These asymmetrical, abstract sculptures, however, are reminiscent of everything from architectural scaffolding, metro maps, and cell networks, to rhizomes, skeletal systems, and structural formulae for complex molecules.
Canada's Top 10 Film Festival
Jan 12-21
Cinémathèque, 1131 Howe St., Vancouver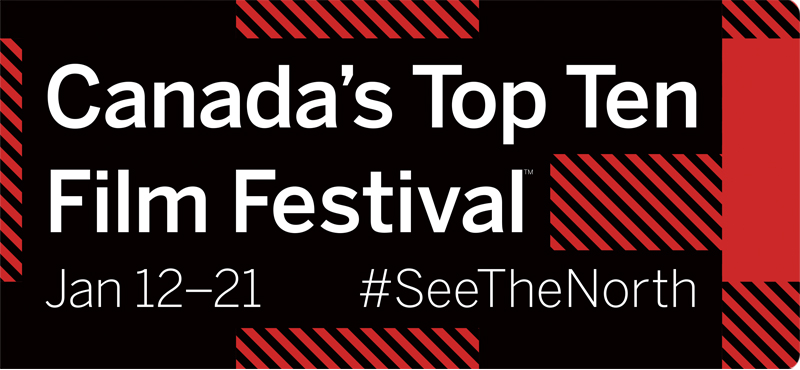 The year's best Canadian films are in the spotlight in The Cinematheque's annual presentation of the Canada's Top Ten Film Festival. Established in 2001 by the Toronto International Film Festival, this celebration of excellence in our national cinema showcases Canadian achievements in feature-length films, short films, and student short films. The 2017 selection features several films and shorts by local artists, including Never Steady, Never Still directed by Kathleen Hepburn, Luk'Luk'l by Métis filmmaker Wayne Wapeemukwa, and Adventures in Public School from writer-director Kyle Rideout.
Two Scores, Brent Wadden
Jan 12-Mar 25
Contemporary Art Gallery, 555 Nelson St., Vancouver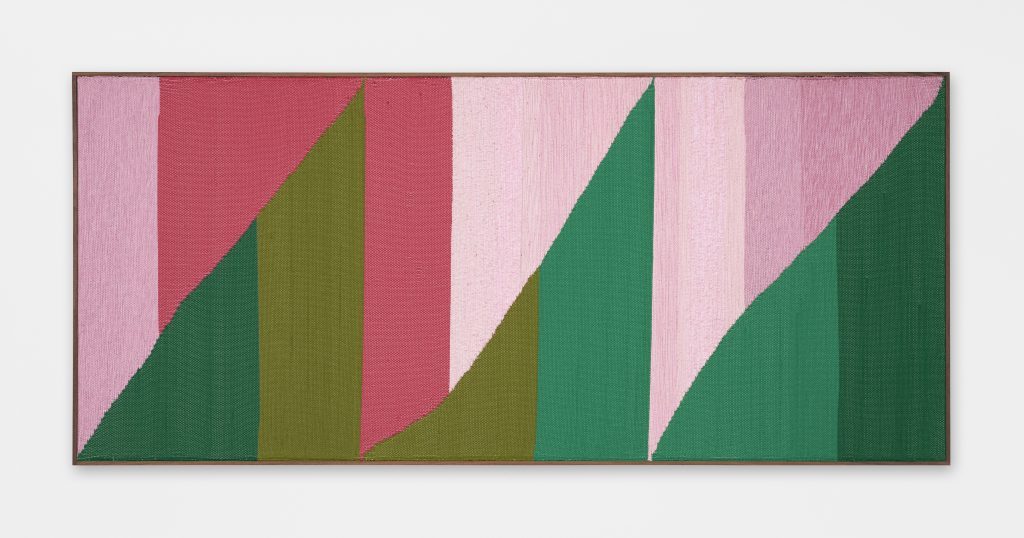 Two Scores is a solo exhibition of ambitious new work by Vancouver-based artist Brent Wadden, his first in a public institution. Presented across both spaces at the CAG, Two Scores is dominated by singular woven pieces upon the floor and walls. Dramatic in scale and graphic simplicity, they mark a point of departure for the artist, but also reveal both an unseen structure and a complex set of tensions that quietly anchor Wadden's ongoing practice as a whole. Visit the CAG on January 11, 7-9:00 pm for a free public preview.
AUDC Sunday Performance Series
Jan 14, 3:30 pm
Performance Works, 1218 Cartwright St., Vancouver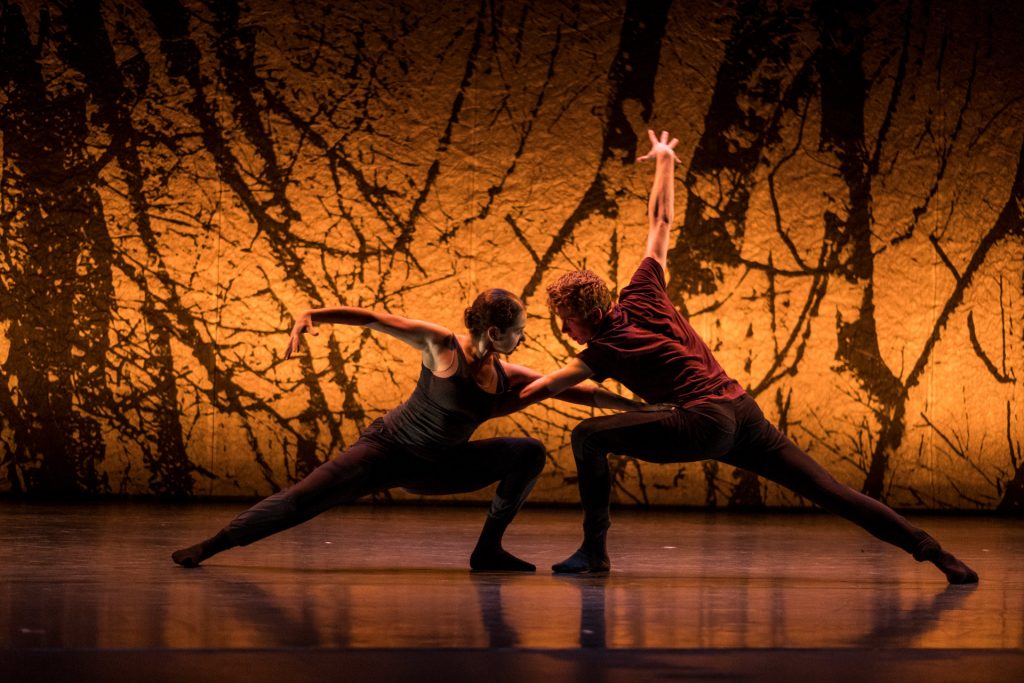 Join Arts Umbrella Dance Company for their first Sunday Performance Series showcase of 2018. They'll perform new work-in-progress by leading Canadian and International choreographers alongside featured guest artists. $10 tickets at the door support Arts Umbrella Dance.
Lorita Leung Chinese Dance Company
Jan 14, Performance at 2 pm | Workshop at 3:15 pm
Roundhouse Community Arts Centre, 181 Roundhouse Mews, Vancouver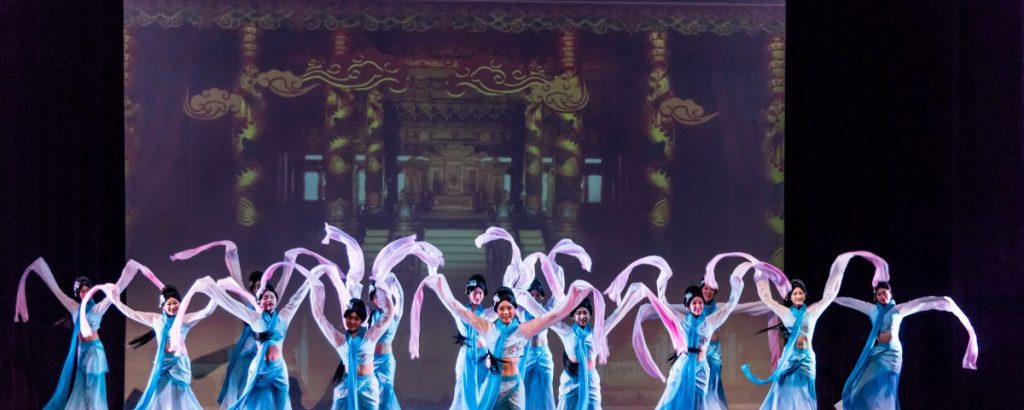 Join Canada's acclaimed Lorita Leung Dance Company for a stunning showcase of Chinese dance, including classical, folk, ethnic, and contemporary styles. Narrated throughout by Artistic Director, Jessica Jone, the performance provides historical and cultural insight into one of the world's richest and most diverse dance cultures. Following the performance, the company is also offering a workshop.
PuSh Festival
Jan 16-Feb 4
Various locations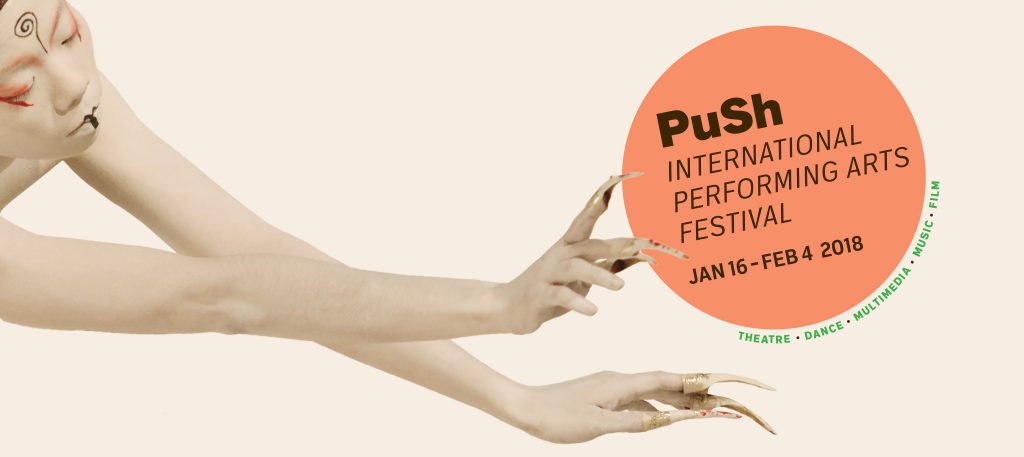 Produced over three weeks every January, the PuSh International Performing Arts Festival presents groundbreaking performing arts works. It expands the horizons of Vancouver artists and audiences, with work that is visionary, genre-bending, multi-disciplined, startling, and original. The Festival showcases works by acclaimed international and Canadian artists, and is an industry incubator for global partnerships. Check out the full program online.
going to go out now
Jan 18-Feb 24
Western Front, 303 East 8th Avenue, Vancouver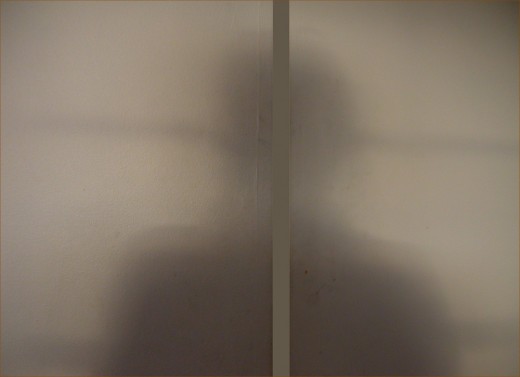 going to go out now is the second meeting between Ellie Epp and Juliette Blightman, following their exhibition, holding one's own in an unfinished system, at the Badischer Kunstverein in 2015. Both Ellie and Juliette examine how material accumulation affects the places we live, and create a space in which the audience sees how those objects can manifest. The exhibit—curated by Jacob Korczynksi—includes a debut of Ellie's works, arranged as 60 years in her journal, while Juliette revisits existing projects that act as portraits in sculpture and sound.
Lecture with Takashi Murakami
Jan 31, 7-8:30 pm
The SFU Djavad Mowafaghiab Cinema, 149 Hastings St, Vancouver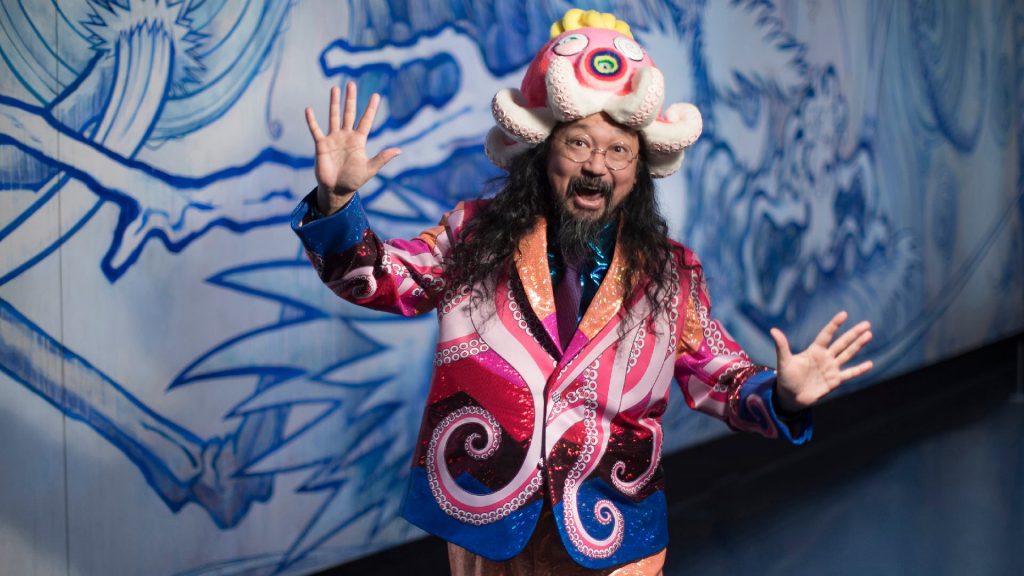 Hear renowned artist Takashi Murakami examine his ever-shifting and always-evolving interests. The lecture is presented by the Vancouver Art Gallery in advance of the exhibition "Takashi Murakami: The Octopus Eats its Own Leg," on view from February 3 to May 6. Get to know more about Murakami's ongoing research-based practice and multi-disciplinary works. From painting and sculpture, to anime and fashion, Murakami has realized projects that blur boundaries between the everyday and fine art, Eastern and Western philosophies, and aesthetics and politics. Sure to be a talk to remember!