The Arts Umbrella Dance Company (AUDC) travelled to Europe June 20 to July 9 for a whirlwind tour of the Netherlands and Paris. There, the company performed repertoire at ITS Festival and NDT Shortcuts XL, workshopped with international choreographers and dancers, and watched numerous shows. Of course, the young dancers also got to take in some of the sights and absorb European culture, and even celebrate artistic director Artemis's birthday. Here are some of the highlights from their tour. To learn more about Arts Umbrella Dance, pop over here or find them on Facebook and Instagram.
June 21: Arrival in Holland
The AUDC skipped across time zones to arrive in Holland on June 21. Once settled into their cozy hostel, they held an impromptu pond-side rehearsal.
Read the full post by second-year grad student Brynne Harper
June 22: ITS Festival Part 1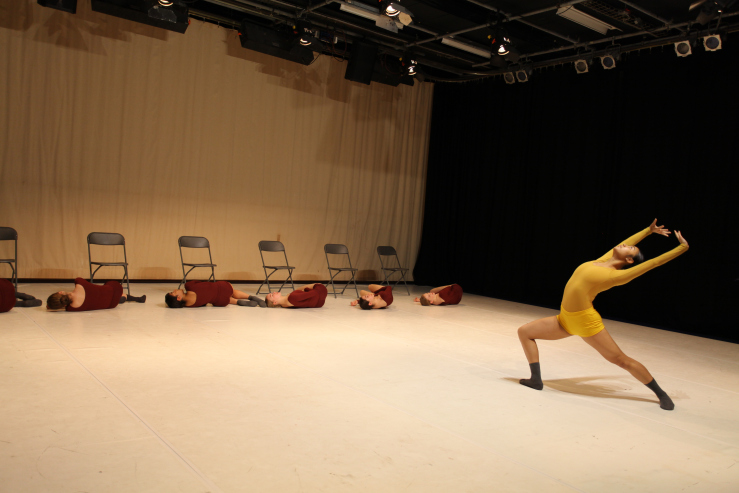 AUDC got right to dancing, with an early class at the Academie voor Theater en Dans with Angela Linssen and Gideon Poirier. Later in the day, they performed two studio sessions for ITS Festival. Evening called for another rehearsal—with NDT dancer and choreographer Fernando Magadan.
Read the full post by grad dancers Paige Whitehead and Maddy Gilbert
June 23: ITS Festival Part 2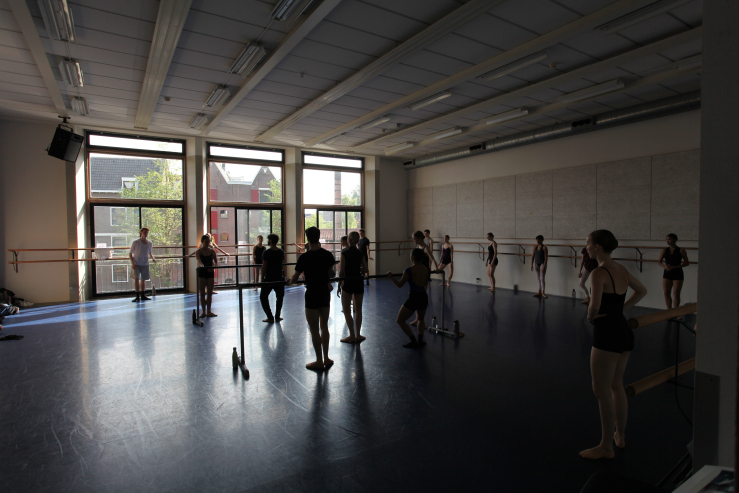 Classes were held at the Academie voor Theater en Dans again, this time with Gideon Poirier and Jean-Yves Esquerre (artistic director of the Dutch National Ballet Academy). The dancers performed two more repertoire pieces for ITS Festival, some of their last repertoire shows of the year.
Read the full post by Zachary Caldwell and Samantha Tawastsjerna
June 24: A Day with Introdans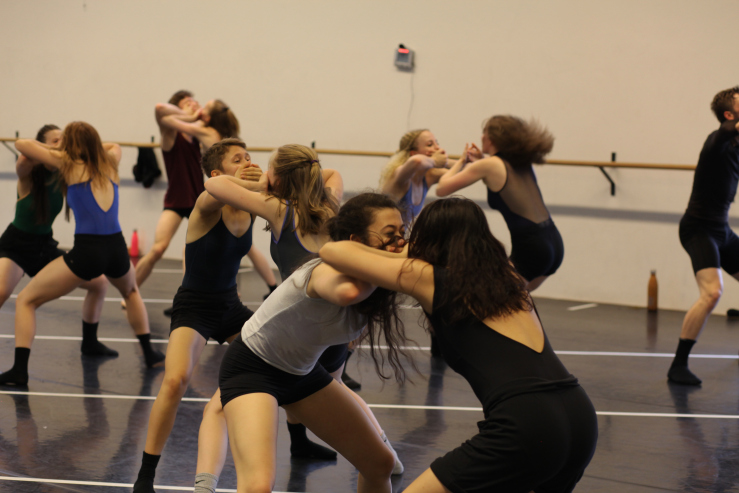 Following a scenic drive to nearby Arnhem, AUDC toured the Introdans building and took class with Marlena Wolfe. Then, the dancers showcased Memory of a Shape by Regina Van Berkel and Cantata by Mauro Bigonzetti. They capped the evening with a visit to the theatre to take in four works choreographed by Jiri Kylian and performed by Introdans.
Read the full post by grad students Shana Wolfe and Zander Constant
June 25: NDT 1 in Paris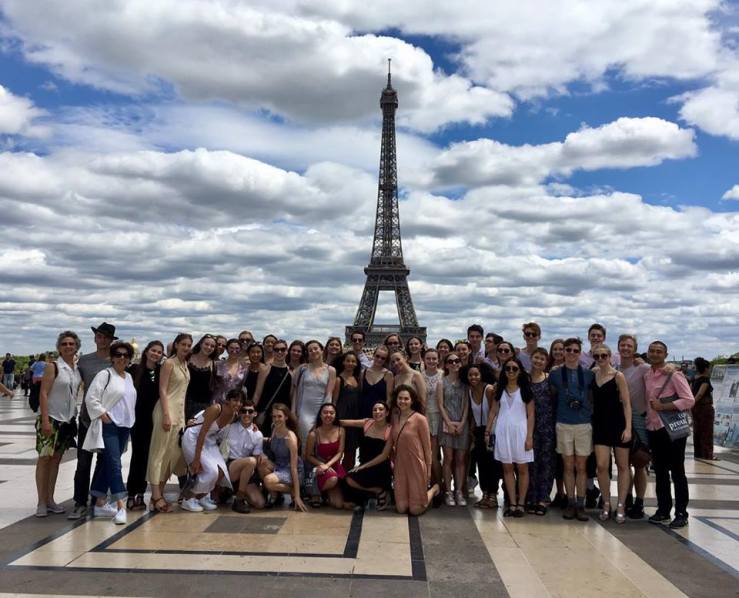 Sunday brought the dancers on a six-hour road trip to Paris. After a brief nap at the hotel, the dancers were off to see NDT 1 works by Paul Lightfoot, Sol Leon, and Crystal Pite. They caught up with former AUDC member Rena Narumi—who performed in all three works—for dinner that evening.
Read the full post by grad students Desi Rekrut and Ariana Barr
June 26: A Day Off in Paris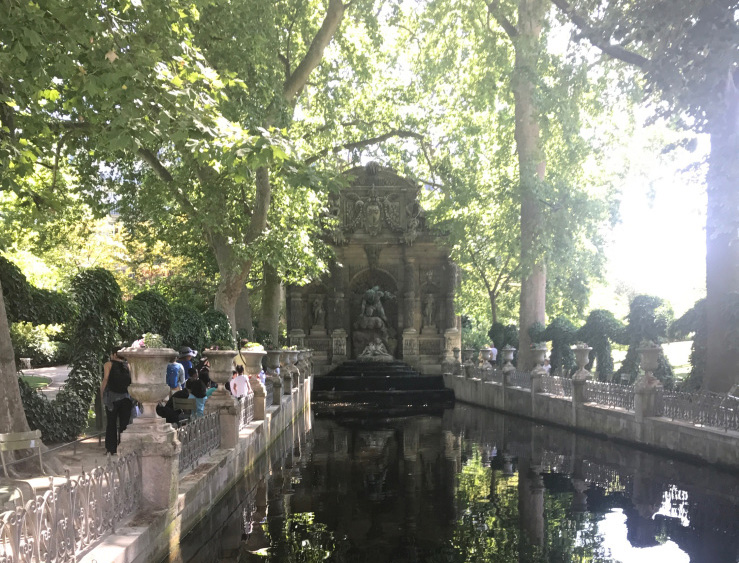 On their first day off since arriving in Europe, the AUDC dancers explored the French capital. They visited the Eiffel Tower and Le Marais, taking the opportunity to absorb Parisian culture and reflect on their trip so far.
Read the full post by grad students Sophia Shaw and Jordan Pelliteri
June 27: Workshops at Korzo Theater and Birthday Celebrations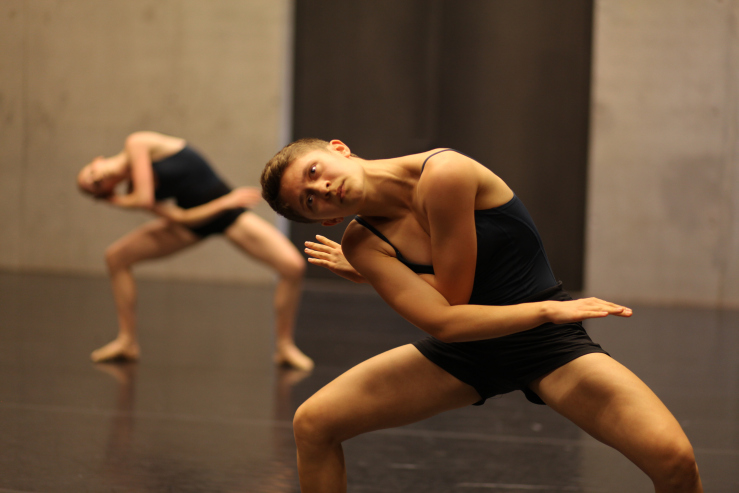 Zipping over to Den Haag, the AUDC dancers took class at the Korzo Theater with Shirley Esseboom and Marian Starstradt, followed by rehearsal with Lesley Telford on Kylian's Falling Angels. After lunch, Aurélie Cayla led the dancers in a workshop of another Kylian piece, 27"52, with Yvan Dubreuil joining in for yet another workshop. To celebrate Arty's birthday, the group went out for dinner and took in a show by the students of Modern Theatre Dance.
Read the full post by grad student Kyle Clarke
June 28: More Workshops at Korzo Theater and the Dutch National Ballet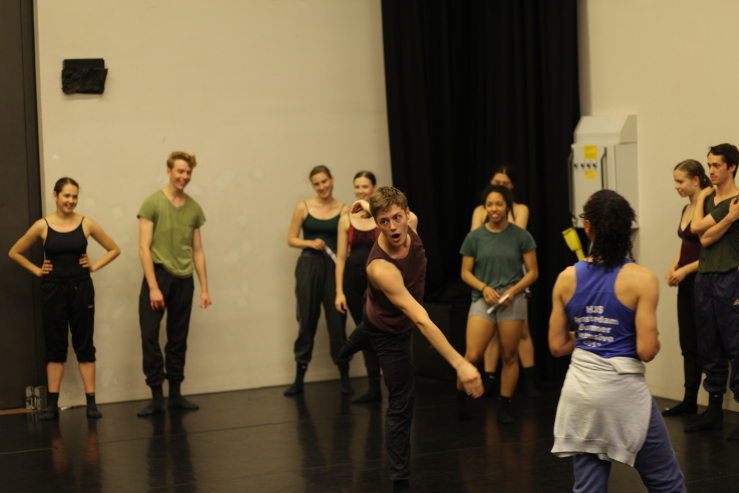 A second day of workshops at the Korzo Theater with Maurice Causey and Yvan Dubreuil energized the company before the pre-grad and senior-level dancers worked on repertoire with Aurélie Cayla and the grads worked with Lia Poole and Tim Persant. To cap the evening, they went to the opera house for a performance by the Dutch National Ballet, with three ballets accompanied by a live orchestra playing Shostakovich.
Read the full post by grad students Georgia Boddez and Kierra Kelp
June 30: Last Day at Korzo Theater and an AUDC NDT Shortcuts XL Performance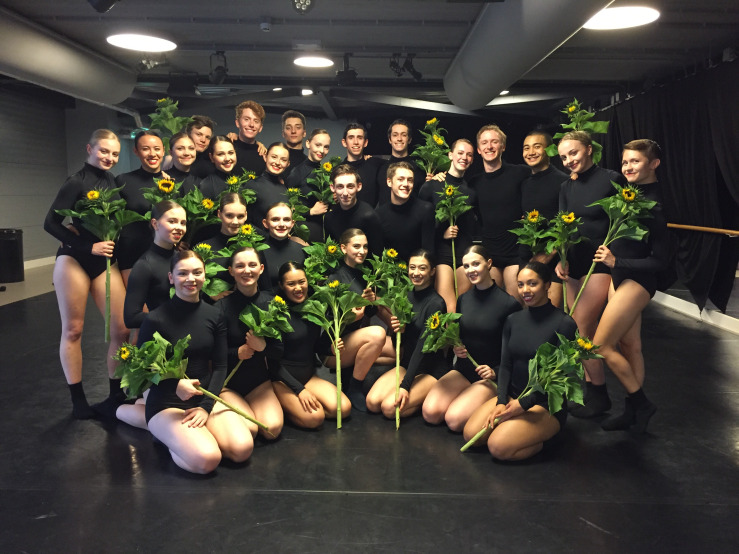 The company trained with former Frankfurt Ballet dancer Maurice Causey and former NDT director Marian Sarstädt on their final day at the Korzo Theater. The grads then workshopped with Lia Poole and Tim Persant, continuing the choreography from their previous session, while the senior dancers worked with Ty Boomershine. That afternoon, the grads viewed a dress rehearsal of (d)elusive minds by Fernando Hernando Magadan before performing Lesley Telford's Chorus at NDT Shortcuts XL.
Read the full post by grad students Katarina Nesic and Emma Berrow
July 1: Happy Canada Day!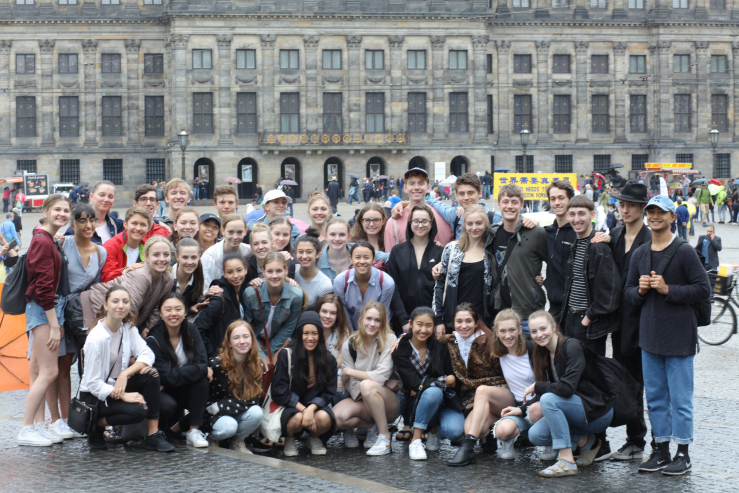 Canada Day was a moving day for AUDC, travelling to downtown Amsterdam. There, they explored their surroundings and went to the Stadsschouwburg Theater (The Municipal Theatre) to see L-E-V Love Chapter 2 by Sharon Eyal and Gai Behar.
Read the full post by senior dancers Cordelia Peatland and Shaolin Temrick-Young
July 2: Rijksmuseum and Canal Tour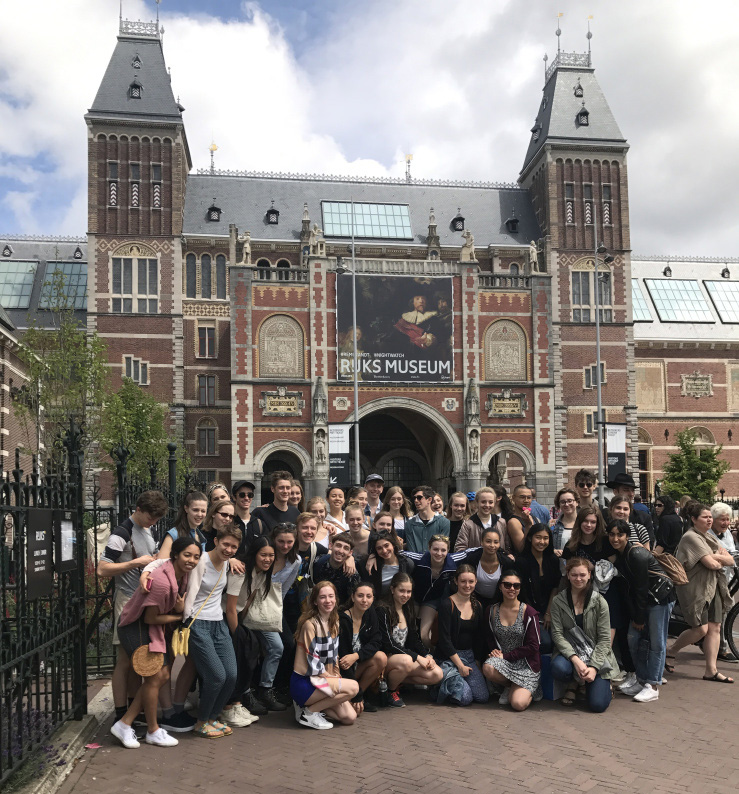 After spending nearly a week in the Netherlands, the company got to take in a tour of the city, including an architecture tour, a visit to the Rijksmuseum, and a leisurely canal tour.
Read the full post by Katrin Denson and Zack Preece