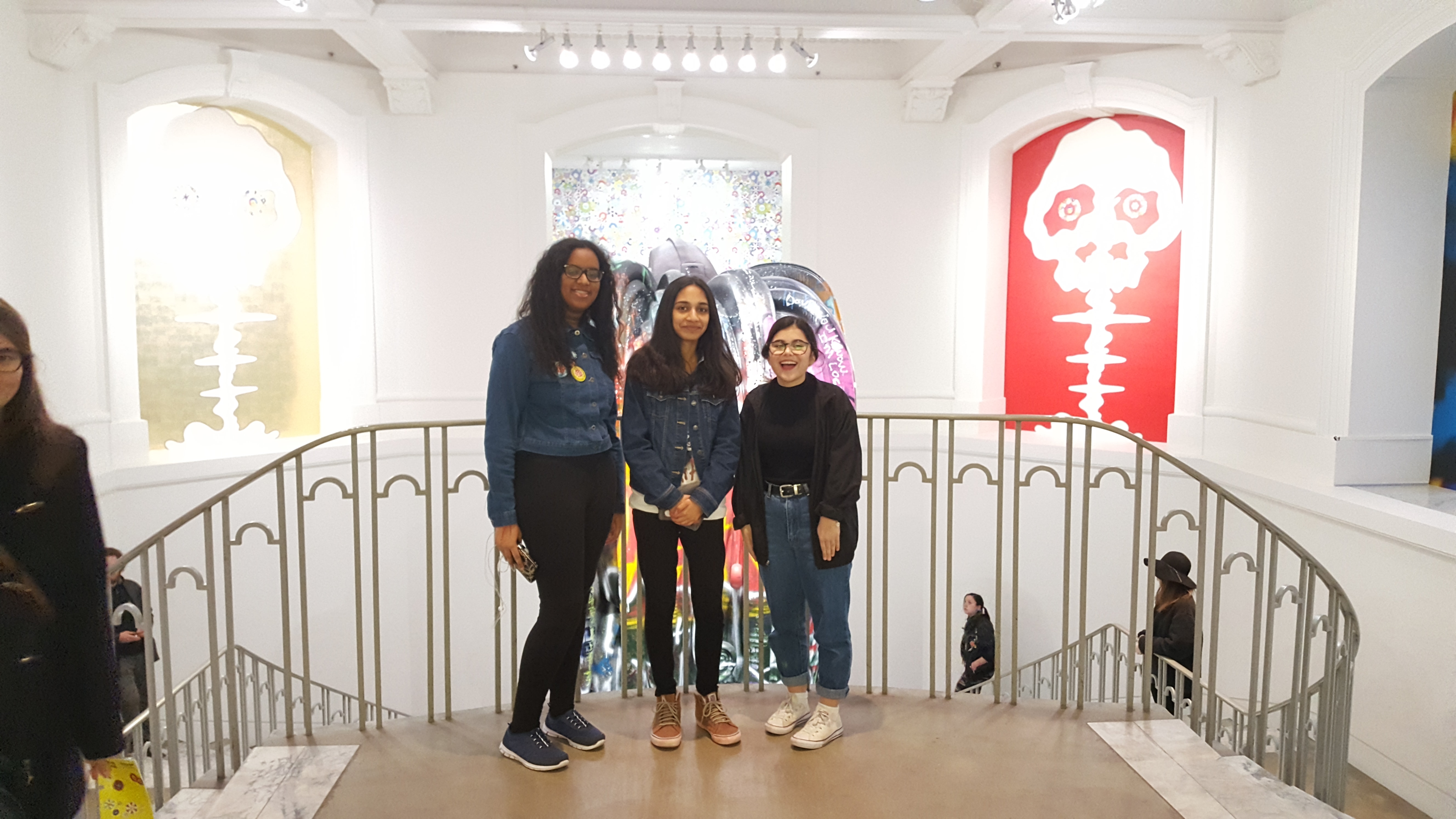 On a cold and rainy Tuesday evening, students from Arts Umbrella Surrey Centre made their way to line up for the Takashi Murakami exhibit at the Vancouver Art Gallery. The students are part of Westminster Savings Artful Afternoons, a free visual arts program for youth in Surrey. Despite the trek and the long wait, they were eager to get inside, unsure of what exactly to expect.
Instructor Grace Gihm gave the group time to wander and absorb what they were looking at, but stepped in to ask questions and get them thinking about Murakami's work in context. One girl, Shreya, commented on Murakami's bold use of colour, something she doesn't do in her own work, a style she doesn't personally strive to imitate. Sensing a teaching moment, Grace asked Shreya what she can learn from viewing art, even if it's something she doesn't like. Shreya met her half way, recognizing the complexity of Murakami's work, its connection to history and pop culture, and influence he's had on other artists.
Another of the students, Olivia, was in absolute awe as she walked through the halls of the Vancouver Art Gallery. Currently in grade 11, she's already considering her next steps. As she leaned in close to examine the details of Murakami's work up close, we chatted about art school, teaching, and early learning education—and how she might find a path that connects her passions.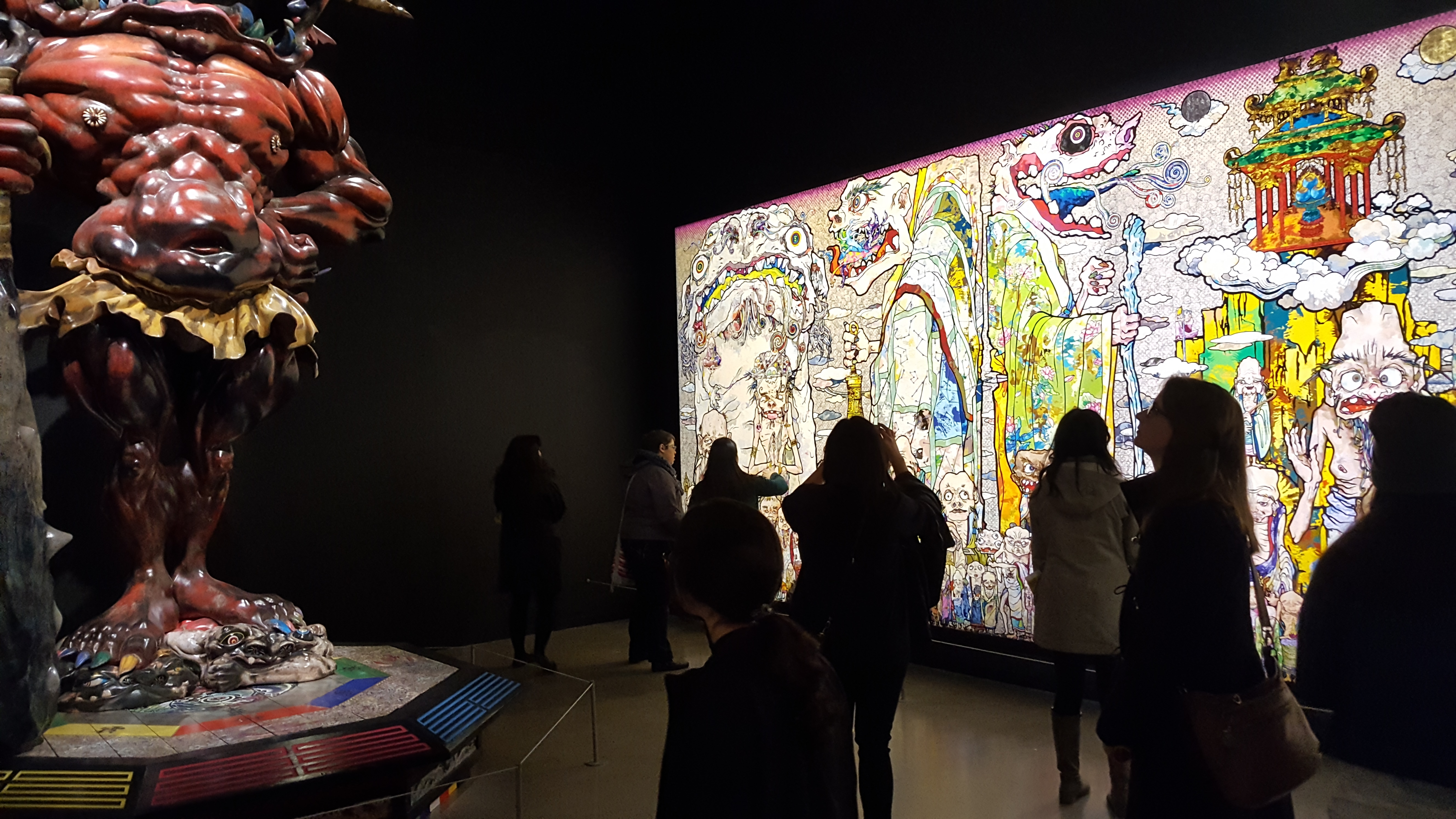 In one room of the exhibit, a video plays; it shows Murakami's process, his studios, and a team of people working on silk screens. For Rachelle, this room was the penultimate experience—a glimpse behind the curtain. She was keen to understand how a work is created, and fascinated at the patience it requires. In her own work, she's been focusing on her sketching and ink technique, and finds the slow process of creating a work relaxing, even something as complicated as Murakami's large-scale murals.
Throughout the entire walkthrough, Grace encouraged her students to think critically—about Murakami's themes, post-modernism, culture mixing, genre mixing, and history. She also asked how the art made them feel (inspired, in case you're wondering). Looking at what appeared at first glance as simple red, blue, and yellow paintings—abstracts inspired by French artist Yves Klein—Grace asked the kids, "What is art?" Does its inclusion in an exhibit make it art? Is it because a curator or critic deems it so? Or is it up to the creator?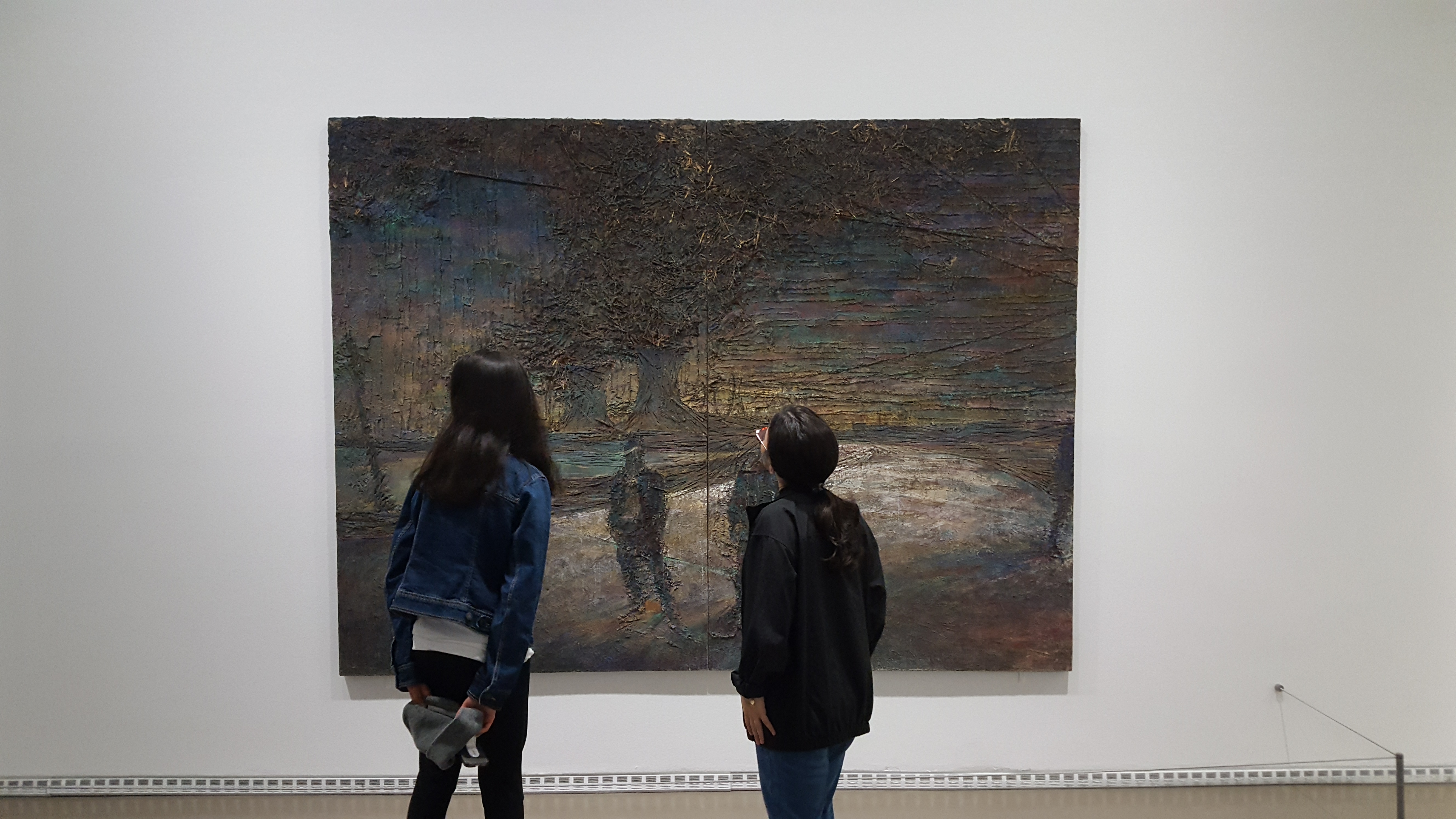 Downstairs, in another current exhibit—Living, Building, Thinking: art and expressionism—the youngest student, a boy named Sahil, sat quietly on a bench, taking in the oil paintings that surrounded him. He's at an age where he's exploring every medium, but he's definitely drawn to history and expressionism. Shreya also finds one of her favourite paintings in this exhibit: an oil portrait of a man who looks like he's yelling. She liked that, unlike many of the other portraits in the room, he wasn't just smiling; he was showing emotion.
Back in Surrey, Grace and her assistant Tessa give their students guidance when it's asked for, but many of them work on self-guided projects. The free program provides these youth with access to materials, a space in which to work, and professional instruction to improve their technique and knowledge. It's making a difference in these kids' lives as they connect with a new community of peers. The program is sponsored by Westminster Savings, who also paid for the students to visit the Vancouver Art Gallery. How far can a tentacle reach, then? For students in our community programs, its reach is limitless.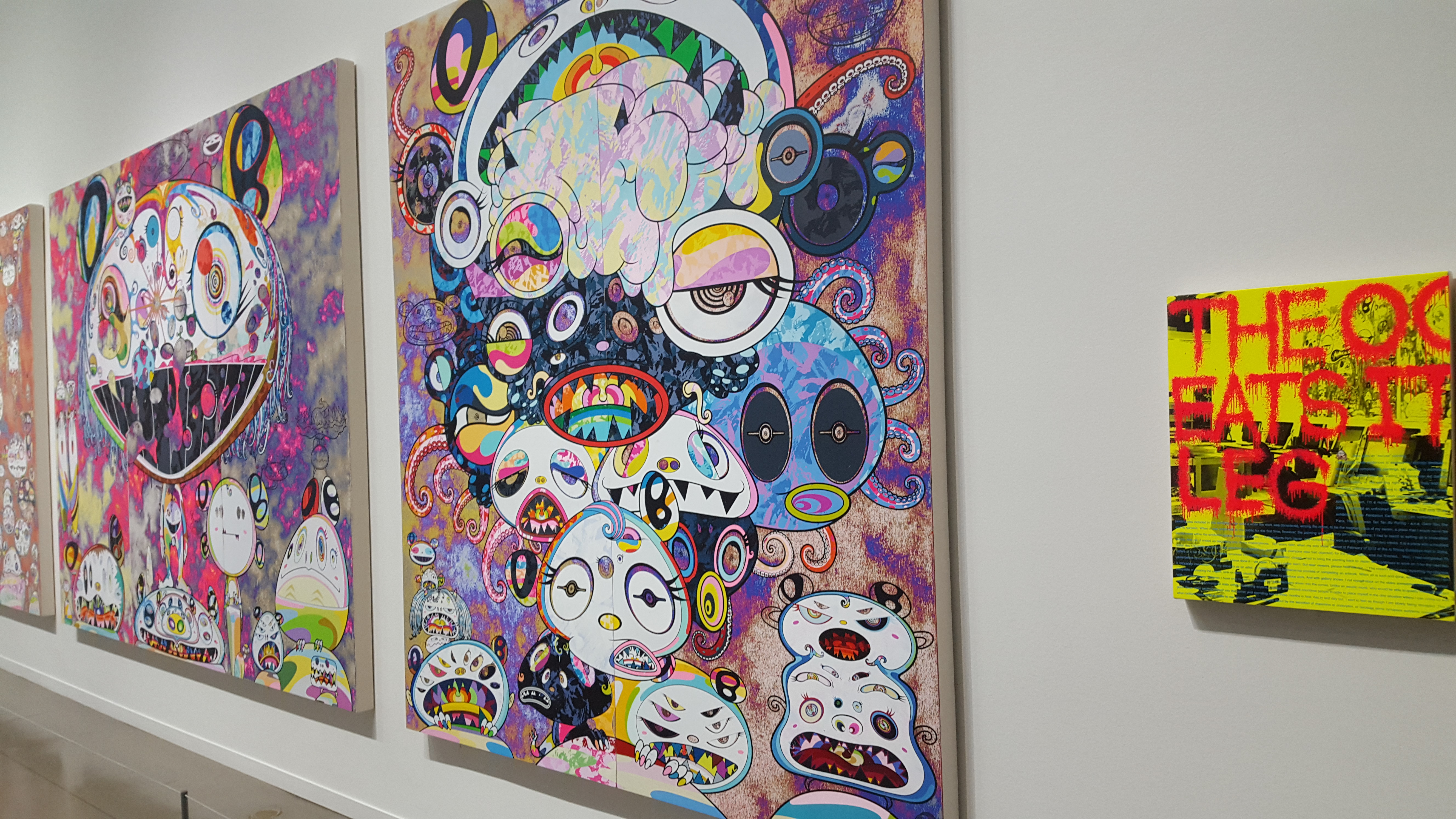 ---
Registration for Westminster Savings Artful Afternoons is open now. Learn more about the program and eligibility here.
Takashi Murakami: The Octopus Eats its Own Leg is at the Vancouver Art Gallery until May 6, 2018. Plan your visit today!