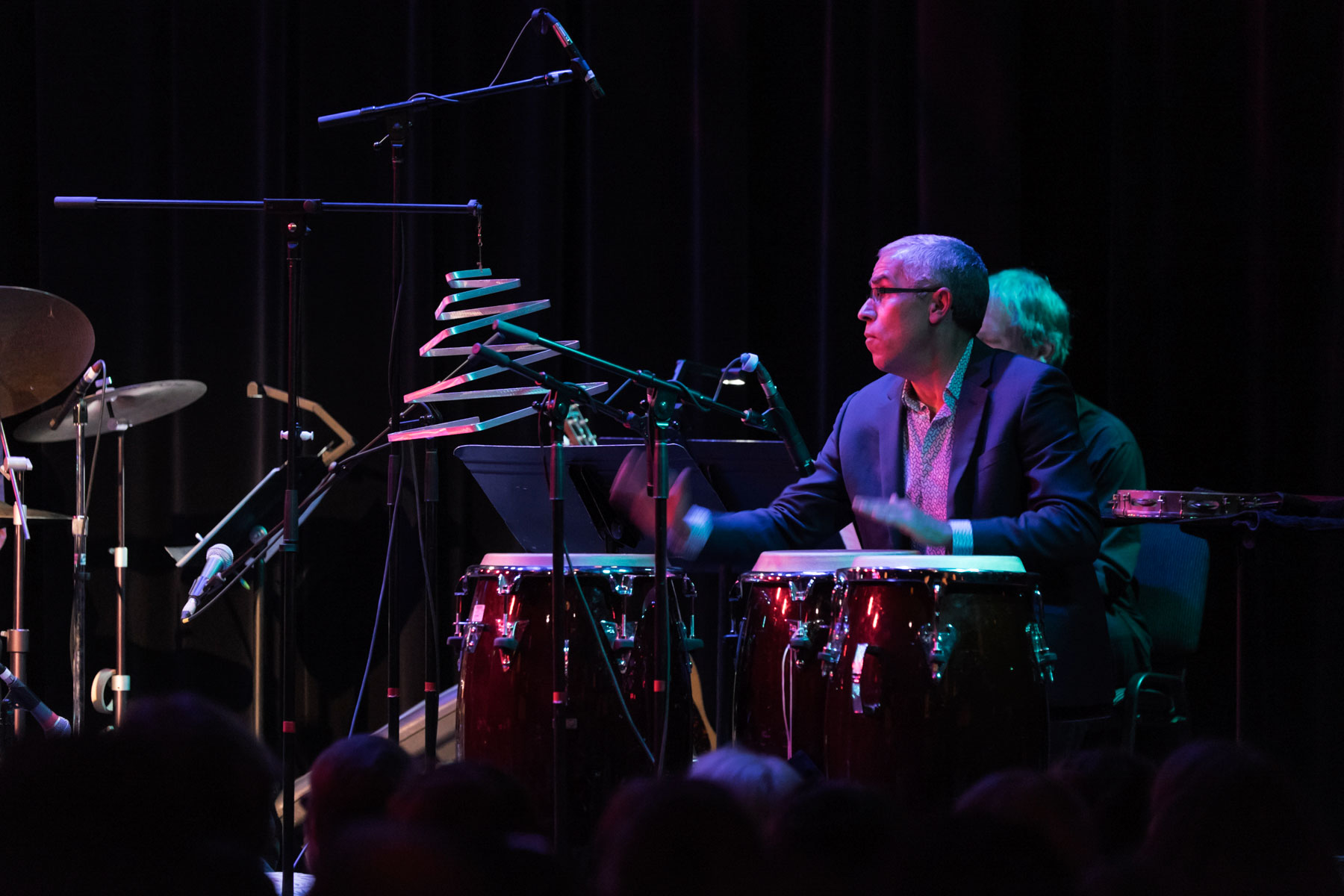 For a one-night jaunt around the world, it doesn't get more energetic than Sal Ferreras and Drum Heat. This year's stellar lineup included an all-star cast of award-winning and internationally acclaimed performers:
Toto Berriel (percussion and vocals)
Miles Black (piano)
Paul Bray (percussion)
Raphael Geronimo (drum set and timbales)
Tom Keenlyside (flute, saxophone)
Cassius Khan (tabla and vocals)
John Korsrud (trumpet)
Liam MacDonald (percussion)
Celso Machado (guitar, percussion, vocals)
Jodi Proznick (bass)
John Reischman (mandolin)
Niho Takase (piano)
Sarabande (choir)
Sal, who loves to push musical boundaries, combined musical flavours from around the world to create unique pieces, like traditional Indian tabla and singing combined with a choral choir, a melodious Finnish accordion song composed for piano, flute, and trumpet which veered into a tango, and a salsa-infused performance of Michael Jackson's "Billy Jean". The resulting sets were lively, and balanced rehearsed pieces with spot-on improvisation by the players.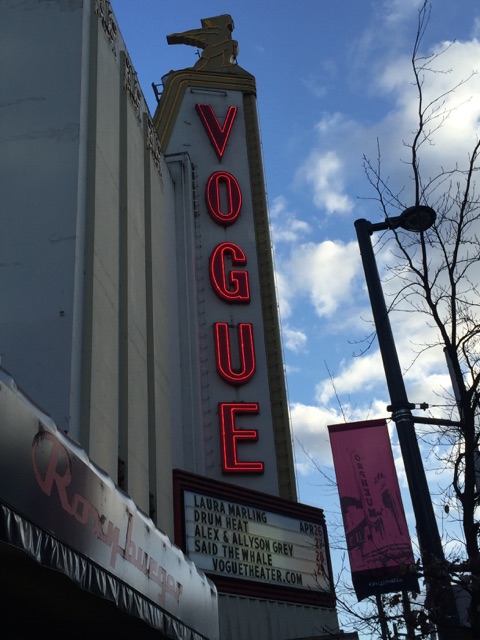 The ensemble also had a chance to showcase their musical talents. Celso Machado played a mind-bending solo, neatly unstringing his guitar mid-song to achieve a bass-like quality; Liam MacDonald wowed the audience with a pandeiro (a Brazilian tambourine/hand drum) solo; Cassius Khan charmed us with traditional Indian singing and tabla (a South Asian percussion instrument similar to bongos) playing; and Toto Berriel got the audience clapping, swaying, and repeating after him before the ensemble grooved to some Afro-Cuban jazz.
Arts Umbrella is incredibly grateful to Sal Ferreras and the ensemble, Sarabande, the Vogue, and to all those who came out to see Drum Heat. Thanks to you, Arts Umbrella is able to provide quality arts programming to children, youth, and teens across the Lower Mainland.