Arts Umbrella is extremely proud to have long-lasting relationships with companies and organizations across the Lower Mainland. These are an important part of our donor community, and we're honoured that so many of our donors have been with us for years.
One such long-lasting and cherished relationship is with Blakes, one of Canada's top law firms. Blakes has been an Arts Umbrella supporter since 2003, and we're excited for this relationship to continue as we move into our new building.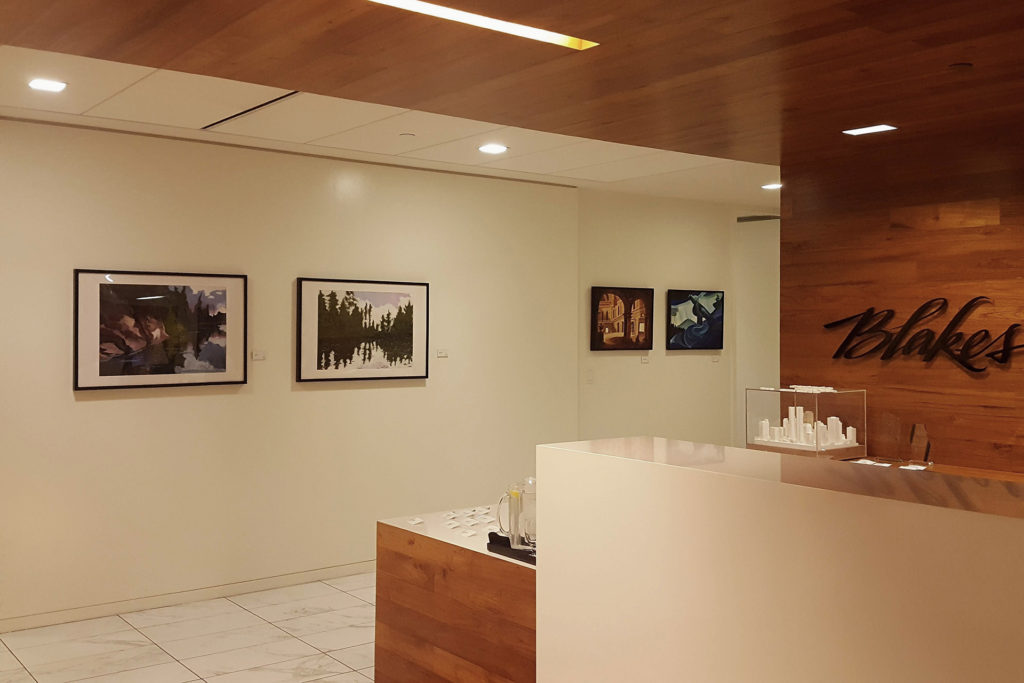 This relationship with Blakes extends beyond financial contributions, such as their support of Splash, our annual art auction and gala. For the past six years, Arts Umbrella has coordinated an "Art Lending Program" in partnership with Blakes. A selection of pieces created by Arts Umbrella students is curated by the Arts Umbrella team to be displayed at the Blakes office in downtown Vancouver for the year.
The benefits of this program are multiple: not only do the selected artists get an opportunity to exhibit their art, but they also receive a scholarship to continue nurturing their talent at Arts Umbrella. And at the end of the year each student's work is returned, beautifully framed.
Last November, Blakes hosted a reception to celebrate the new student artists for 2020. 19 pieces of art were displayed, by artists ages 7 to 17. Most of these pieces were created in our 2019 Spring Session and come from a range of classes by instructors Cindy Schreyer, Andre Seow, Roxanne Gagnon, Golnar Sepahi, Crista Lof, and Emily Nguyen. It was a wonderful evening to celebrate these young artists.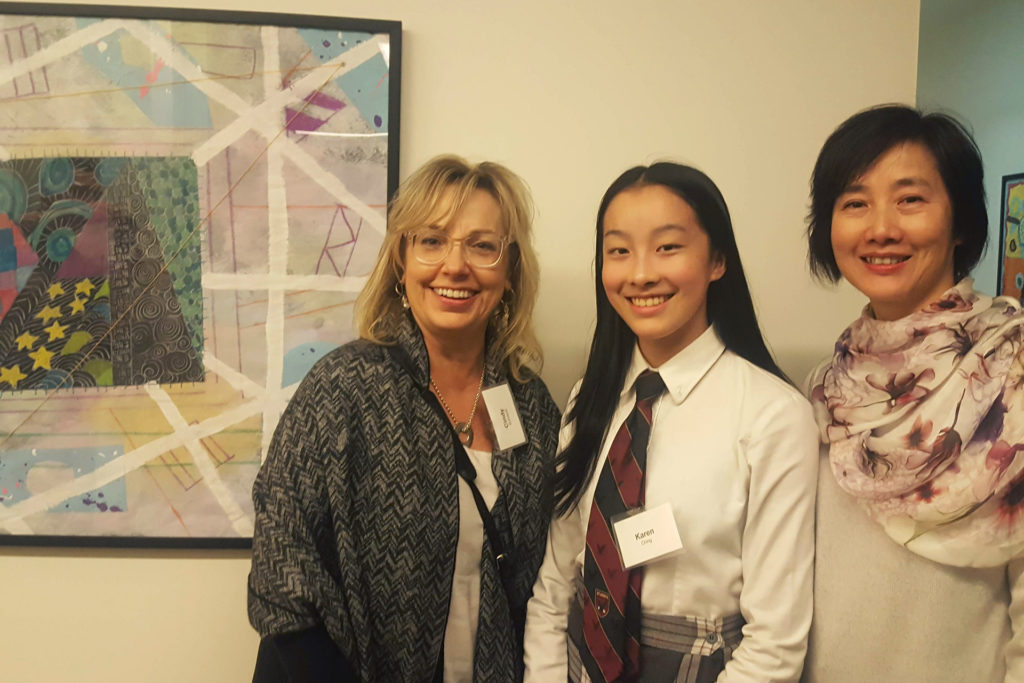 We're honoured to have relationships like this one, which provide invaluable experiences for our young artists. Exhibiting their work gives young people the chance to receive recognition for their talent, and is a wonderful opportunity for them to gain self-confidence in their abilities as artists.
_________
Arts Umbrella was also excited to be involved with the Blakes 30th Anniversary Gala in November of 2019 as part of the evening's performances. 40 dancers from our Arts Umbrella Dance Company performed a piece set to Abba's "Voulez Vous." Our dancers were honoured to perform alongside the evening's other performers: Vancouver Symphony Orchestra and Vancouver Opera. Congratulations to Blakes for 30 years!