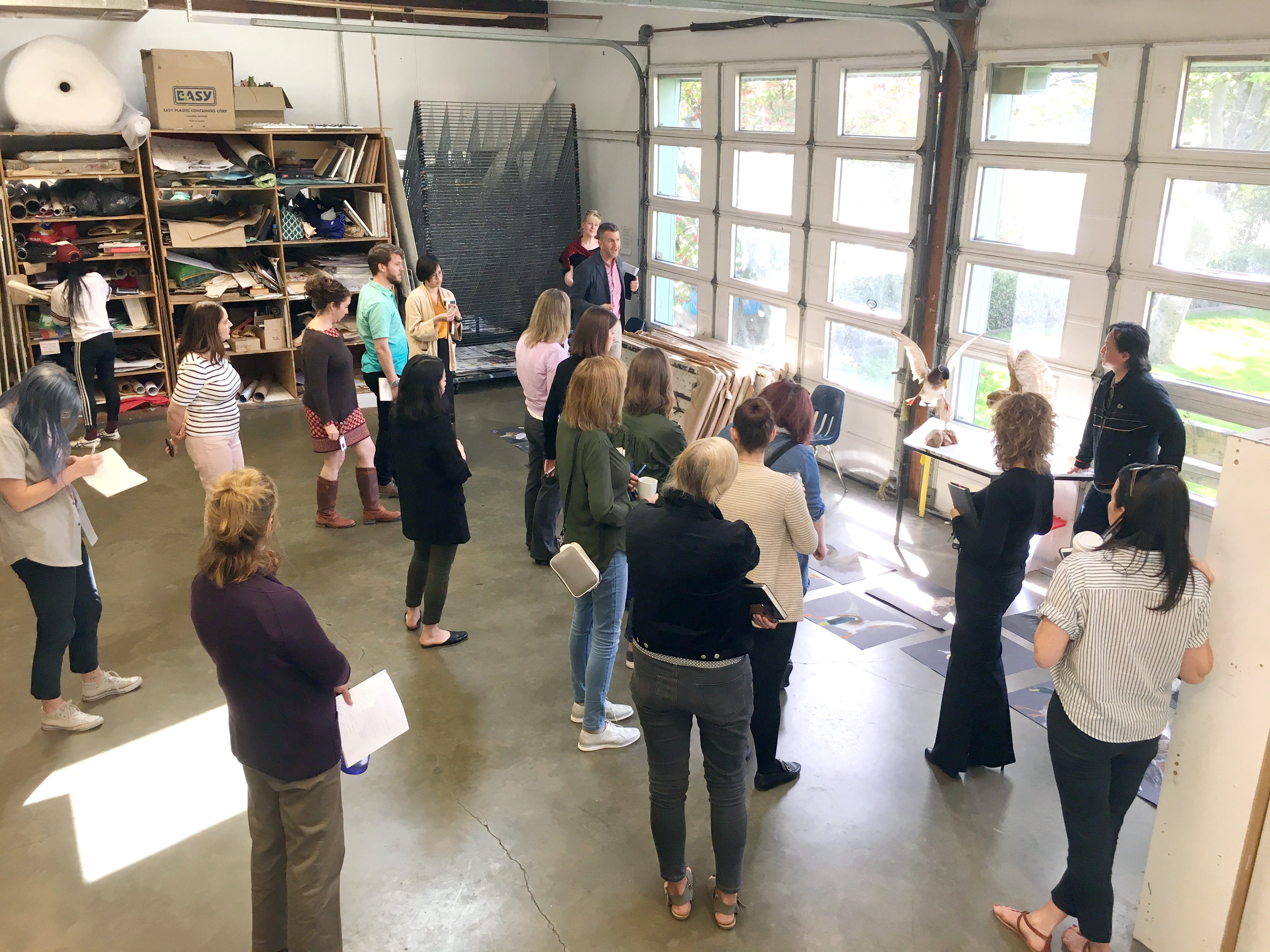 Drawing and painting instructor Andre Seow walks us through the creation process he uses with his teen students
Every year at Expressions Festival, parents, peers, and the public get the opportunity to see what our students have been working on all year. From drawing and painting, to clay sculpture, to photography, and more, it's a showcase of the talent and dedication of our students in Visual, Applied, and Media Arts.
While the exhibit showcases completed works, in many of our classes, there's a process behind every creation. Visual arts instructor Andre Seow takes us behind the scenes of his teen drawing and painting class to discover the process behind his students' multi-layered, multi-faceted works for this year's Expressions Festival.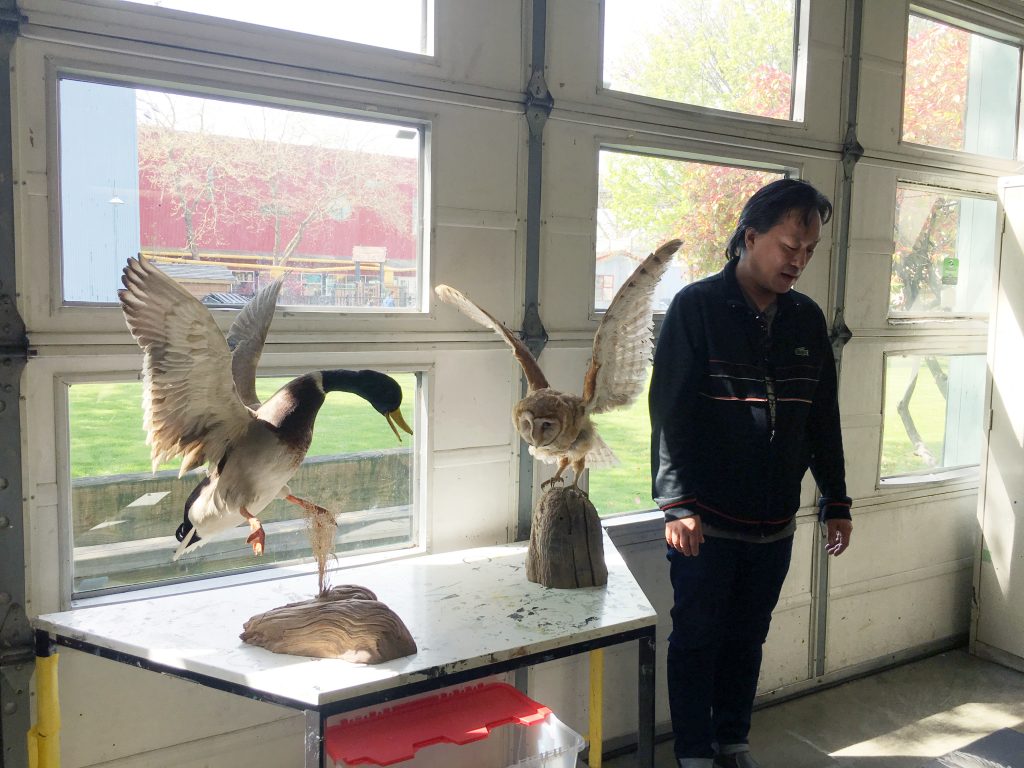 "I'm a collector of many weird things," says Andre. "One of them is taxidermy; I've got about 20 pieces. I started collecting a lot of taxidermy birds with wings because I realized they're great models to bring in and have the students draw, especially when you want to teach movement."
Even with his teen classes, Andre reinforces underlying skills. "I like to create a project that teaches some technique," he says. "They start with breaking things down into basic shapes, and then move into detail." Layered on top of that technique is the freedom to be expressive and make decisions about creative direction.
For this five-week project, Andre has his teens work on different steps in each class.
Week One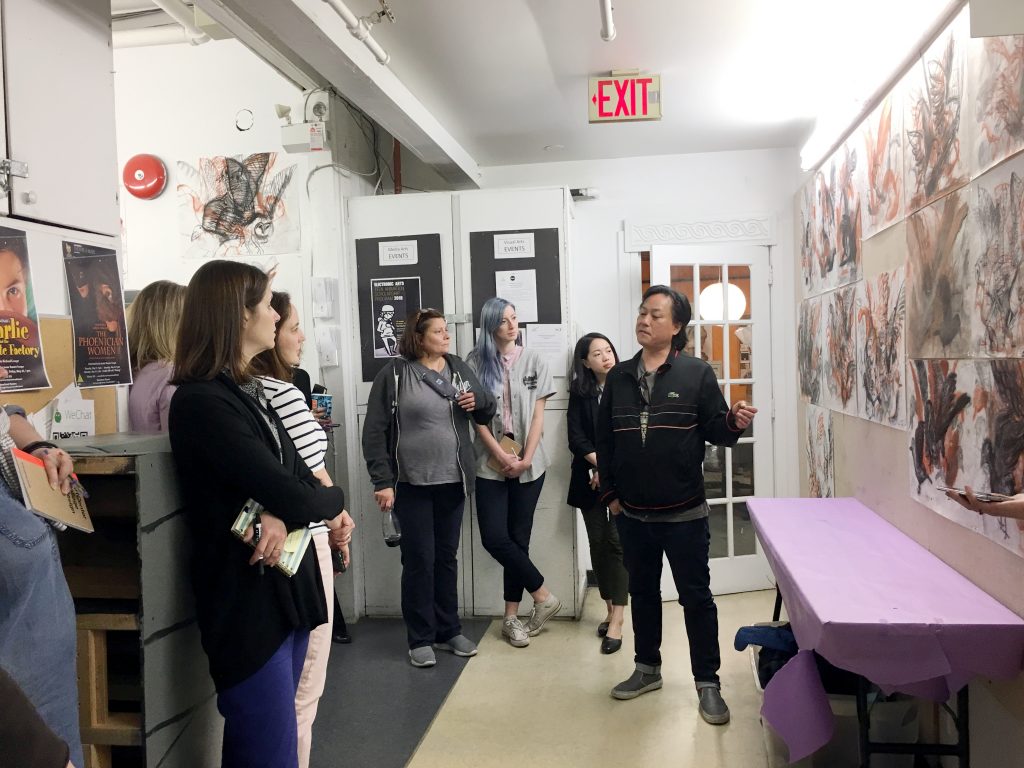 Students walked in their first class of Spring Sessions with Andre to see three birds in the centre of the room: a raven, a duck, and an owl. He opened the class by talking about gesture drawing—quick drawings where you try to get your composition, proportion, and shapes down in a few minutes. Students picked a spot in the room, and they were given paper and graphite. "From whatever perspective they were sitting, they had to draw all three birds within the first 10 minutes," says Andre. "Then I gave them another 30 minutes to develop the detail and shadow." Andre also encouraged the class to use non-traditional tools—"like erasers as drawing tools, not just to erase but to actually make marks."
After the first 40 minutes were up, the students shifted to a new perspective and started the process all over again. This time they used orange conte, which is a bit harder than chalk pastel, but still soft enough to be able to smudge it on the page. On the same page, students worked on top of their graphite drawings to do the exercise again.
One more perspective shift, and the students worked on their third layer: black conte. "And so what you get is that feeling of multiple perspectives and a kind of layering and a feeling of movement," explains Andre.
Week Two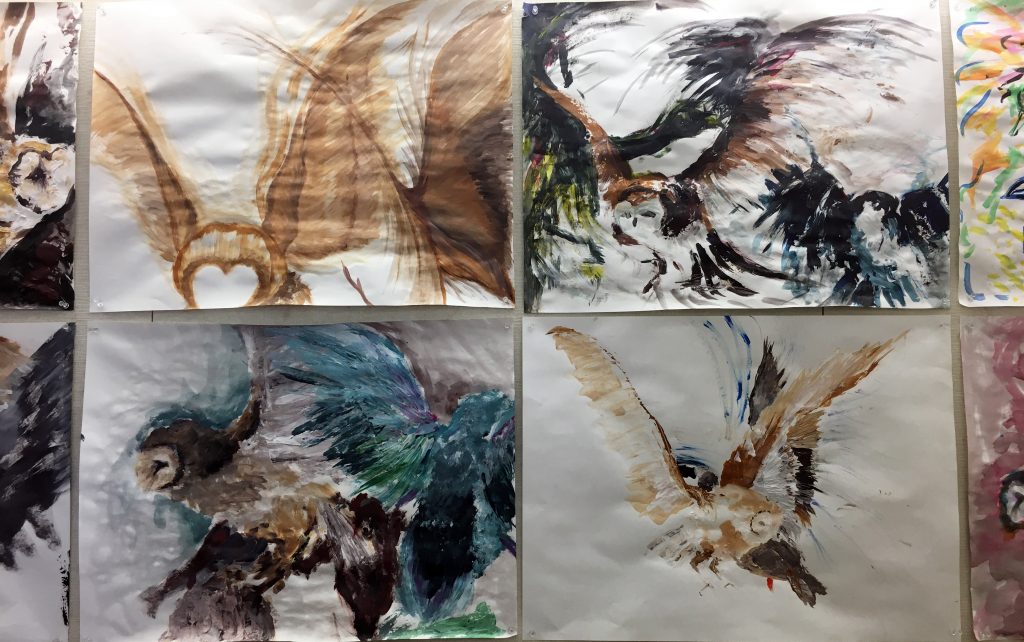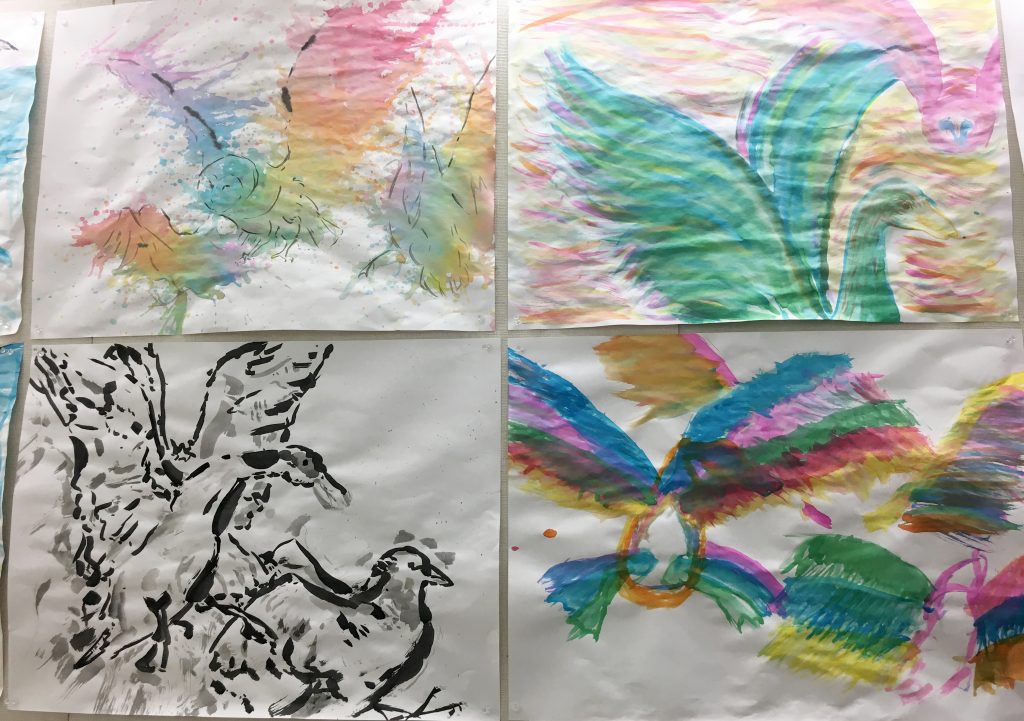 In their second week Andre's students were still working with the three taxidermy birds, but this time in different media on heavy, cardstock. They spent half the class working in watercolour inks and the other half working with acrylic paint. "Again, I had the birds set out, but it was less about doing a detailed version of the birds or a gesture drawing," says Andre. "I had them focus more on creating movement: How do you show multiple flapping wings? How do you show all these birds flying?" The students took this information and approached the day's work in numerous ways. Some of the teens haven't worked in acrylics before, so this class was also a chance to experiment. "They're getting used to mixing colours, using water to work with the medium—acrylics can be thinned down to act almost like a watercolour—and then also with watercolour inks." At the end of this class, Andre let his students know that this would be part of a larger process.
Week Three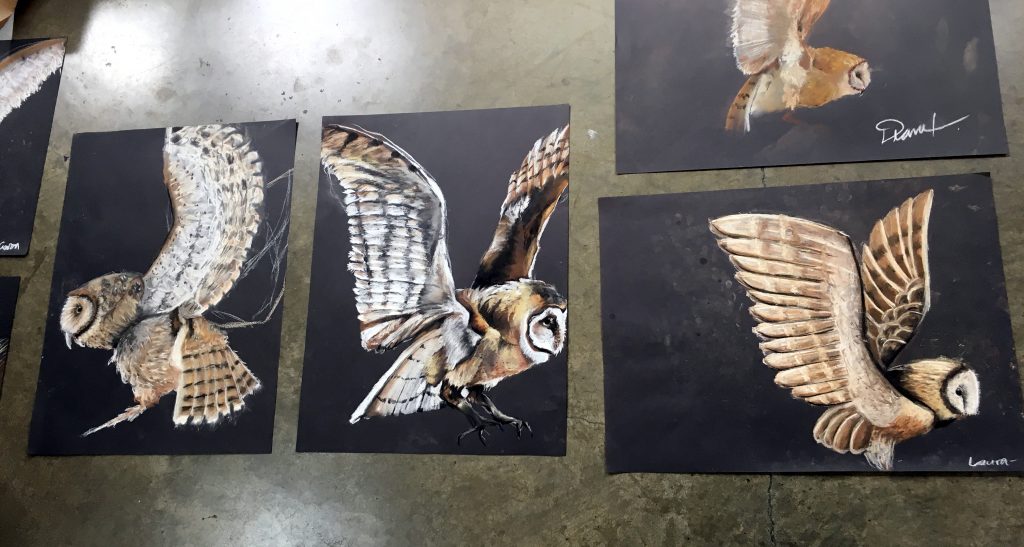 New class. Same birds. By week three, Andre's students know they'll be working on something related to the birds and movement. They had a full class to create technical, detailed chalk pastel drawings on black paper of one bird of their choice.
Weeks Four and Five
In the last couple of weeks of this multi-layered project, Andre's students will be recollaging their work from the previous three weeks. "This is where they start having to make some creative choices," says Andre. "How much do you use? How much do you get rid of? Compositionally, how do you make all those three elements work together? It's less about the actual look of the birds, and more about the feeling that you first got, of that movement in this flock of flapping wings."
"Part of what I'm trying to get across to them—as teens this is often their first foray into art-making—is the creative process," says Andre. In this process, his students are honing their technical abilities, but also learning not to be too precious about their work; they're learning to experiment. "They shouldn't care if they cut and collage, and hopefully they learn something new and come out with something even more brilliant than what they thought was possible."
---
Andre Seow teaches Advanced Drawing and Painting at Arts Umbrella. To learn more about our classes and how to apply, visit our Advanced Visual Arts webpage.