Every year, Arts Umbrella Dance welcomes renowned guest choreographers and repetiteurs to its studios. Our guests hail from all over the world — Belgium, France, Sweden, the United States, Israel, and more. The extraordinary opportunity for members of Arts Umbrella Dance Company to work with such an exceptional roster of international contemporary dance artists is unparalleled.
BE MOVED, Arts Umbrella Dance Company's Season Finale, offers audiences the chance to see works by these acclaimed choreographers. In this series, we'll share some information about these contributors. Tickets for BE MOVED are on sale now. Visit artsumbrella.com/bemoved to book your seat today.
Sidra Bell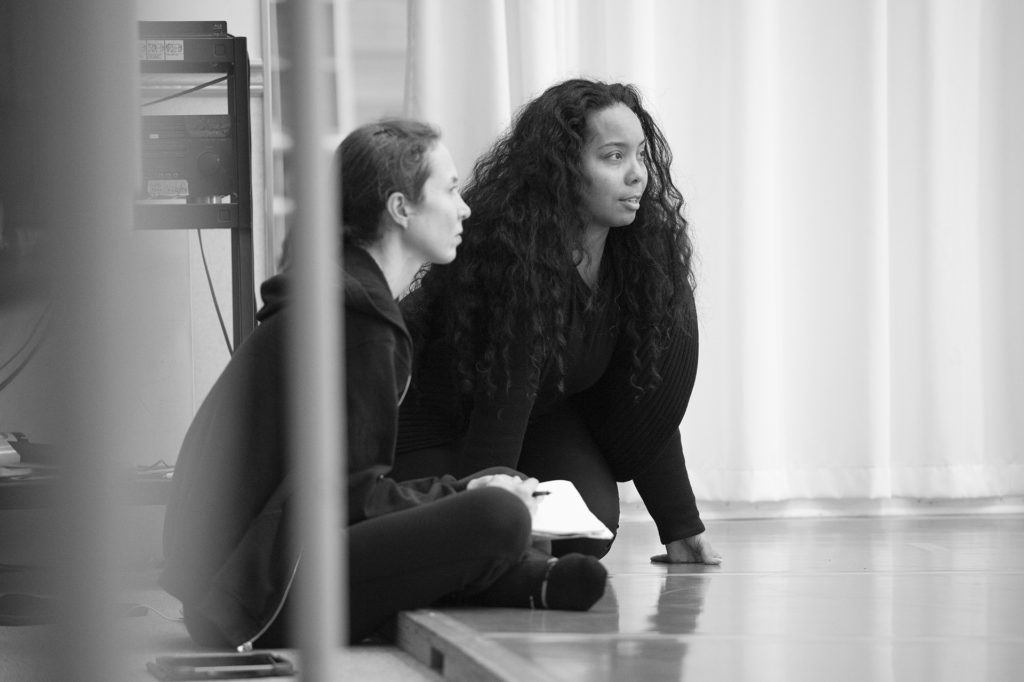 Based in New York, Sidra Bell is a dance artist and academic. An accomplished lecturer, Sidra is currently a master lecturer at the University of the Arts in Philadelphia and an adjunct professor at Ball State University in Indiana. Previously, she's held positions at several universities and colleges across America, and has been artist in residence at Harvard University and Cornish College of the Arts, among others.
Sidra has created over 100 new works, including commissions from companies around the world, including BODYTRAFFIC, Ailey II, The Juilliard School, Harvard University, Boston Conservatory, Sacramento Ballet, Alonzo King's LINES Ballet School, Springboard Danse Montreal, Uppercut Danseteater in Denmark, Motto Dans Kolectif in Turkey, and many more. Her work has also won several awards, most notably first prize for choreography at the Solo Tanz Theater Festival in Germany in 2011, for Grief Point and a 2015 National Dance Project Production Award from the New England Foundation for the Arts. In 2012, Sidra was commissioned as the choreographer for the feature film TEST, set in San Francisco during the AIDS crisis, written and directed by Chris Mason Johnson.
A sought-after dance teacher known for alternative pedagogy, Sidra has taught at major institutions throughout Canada, Europe, South America, and the United States. She is the founding collaborator of the Movement Invention Project and the Creative Director at the award-winning MODULE, a New York City-based immersive laboratory for movement and theatre artists.
James Kudelka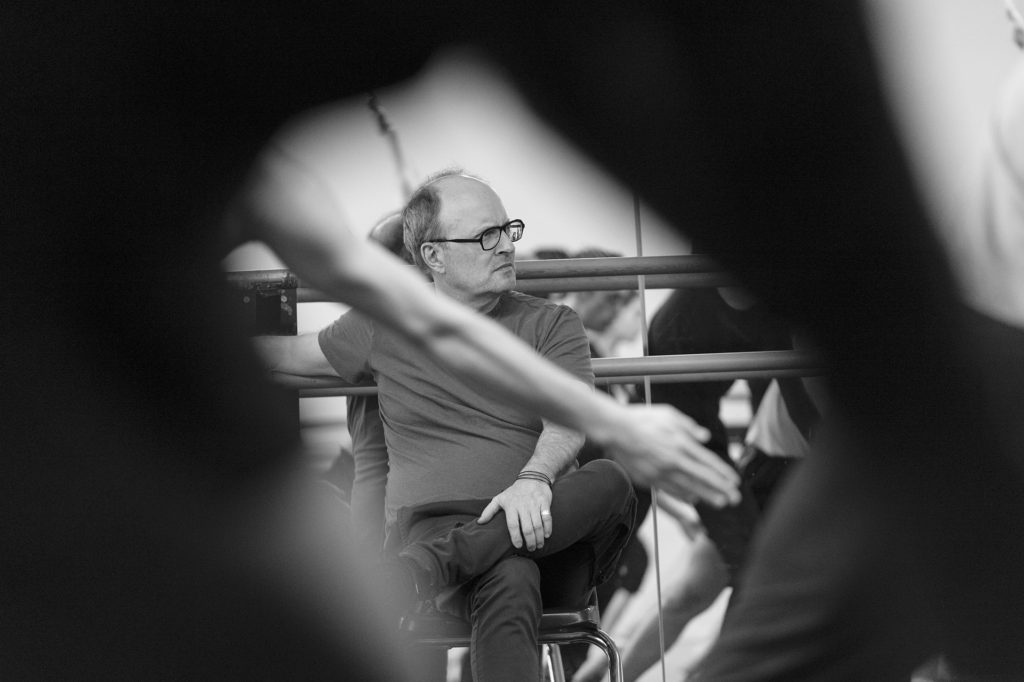 James Kudelka is a versatile and innovative Canadian dance artist. The former Artistic Director of The National Ballet of Canada (1996-2005), James is renowned for his distinctive approach to classics such as The Nutcracker, Swan Lake, and Cinderella. Throughout his career, he has choreographed for many of the world's leading ballet companies as well as for numerous contemporary companies.
James began choreographing as a student at Canada's National Ballet School, a practice he continued as a member of The National Ballet and Les Grands Ballets Canadiens. With eclectic musical interests, a command of diverse movement idioms, and a commitment to working collaboratively with artists from other disciplines, James works on a wide range of creations. From large classical works to abstract contemporary pieces that explore psychology and humanity, James explores it all. A proud Canadian, James considers his artistic sensibilities to be strongly rooted in where he is from.
Now an in-demand teacher, James made his debut in 2015 as a stage director with Heinrich von Kleist's The Prince of Homburg. He was appointed an Officer of the Order of Canada in 2005.
Ihsan Rusem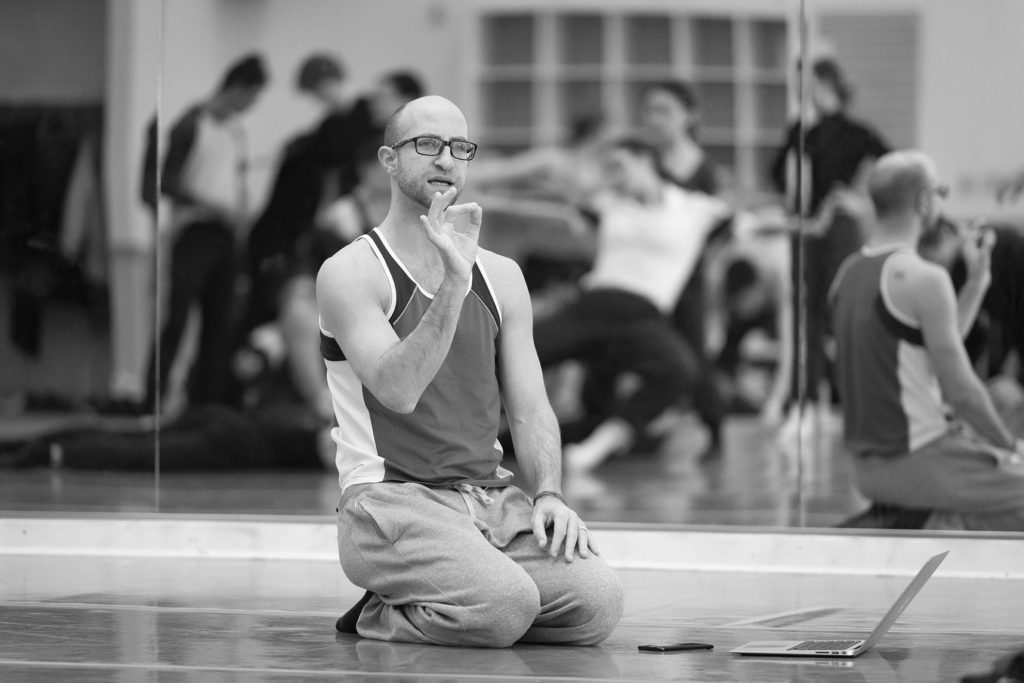 Choreographer Ihsan Rustem was born in London, where he trained at the Rambert School of Ballet and Contemporary Dance. The Resident Choreographer for the NW Dance Project in Portland, Ihsan has also created works for companies including Les Ballets Jazz de Montréal, Hubbard Street Dance Chicago 2, Istanbul State Ballet MDT, Tanz Luzerner Theater, Bern Ballet, Kazan State Opera and Ballet, and many more. He was also a featured choreographer for Russia's popular TV show 'The Bolshoi Ballet'. In popular demand, Ihsan has upcoming works with Nederlands Dans Theater II, Ballet Nacional Chileno, Augsburg Staatsballet, NW Dance Project, Arts Umbrella, and Palucca Hochschule Dresden.
Ihsan's work with the NW Dance Project has been met with critical acclaim. In 2012, State of Matter won the Sadler's Wells Global Dance Contest and the Public Prize at the 25th International Competition for Choreographers Hannover. Ihsan was also the 2014 recipient of Hubbard Street Dance Chicago's International Commissioning Project and his work Carmen received Dance Magazine's 2017 Readers' Choice Award for Best Collaboration.
Before turning to choreography, Ihsan performed with the Ballet Theater Munich, Introdans, State Theater Bern Ballet, Tanz Luzerner Theater, and Adventures in Motion Pictures. The former Artistic Director of the Dance Art Studio Ballettschule Luzern, Ihsan has worked with internationally renowned artists including Mats Ek, Jiri Kylián, Paul Lightfoot / Sol Leon, Hans van Manen, William Forsythe, and more.
Jonathan Alsberry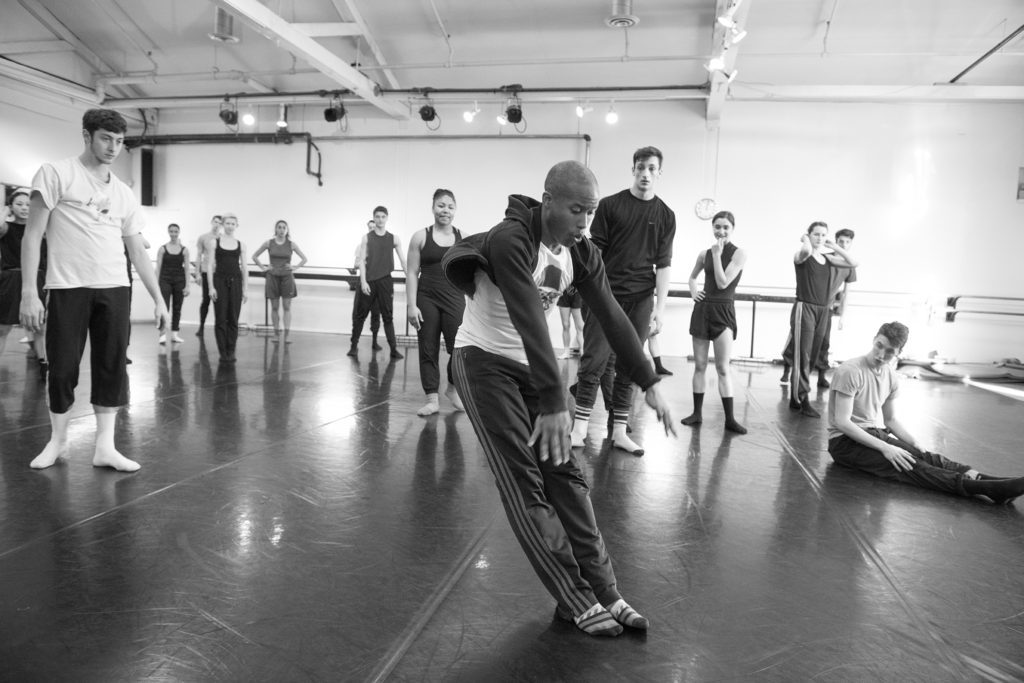 Jonathan Alsberry is a dancer, educator, creator, and coach. Born in Normal, Illinois, Jonathan began dancing with his mother Lyndetta and went on to graduate from The Chicago Academy for the Arts. Since then, he has been guest faculty at his alma mater, where he's created over a dozen dances for the school and company. In 2006, he received his Bachelor of Fine Arts from The Juilliard School where he met Canadian-born choreographer Aszure Barton.
Now, Jonathan "Jojo" is a dancer, rehearsal director, and creative collaborator with Aszure Barton & Artists, and has assisted Aszure in over a dozen creations including works for Alvin Ailey American Dance Theater, Bayerische Staatsballett, and Hubbard Street Dance Chicago.
Jonathan has performed for Prince Edward III in Banff, Canada, and shared two tours with Mikhail Baryshnikov's Hell's Kitchen Dance as well as Evolution with Alessandra Ferri and Herman Cornejo. Jonathan has performed as a principal dancer with The Metropolitan Opera, The Lyric Opera of Chicago, and Chicago Opera Theater. In 2007, Jonathan joined the Lar Lubovitch Dance Company and is currently performer and rehearsal director with the company.