This August, the heat wave has us seeking shade and spending time in public spaces that offer an A/C-filled respite from our south-facing apartments and lawns. The energy at Arts Umbrella refuses to skip a beat, however, with dance intensives filling our studios with music and the patter of students' feet. If you don't want to miss a beat this month, here are some family-friendly festivals, shows, and activities to keep your mind off the heat.
Discover the Basin
August 5, 10:30 a.m. – 3:30 p.m.
Fraser River Discovery Centre, 788 Quayside Drive, New Westminster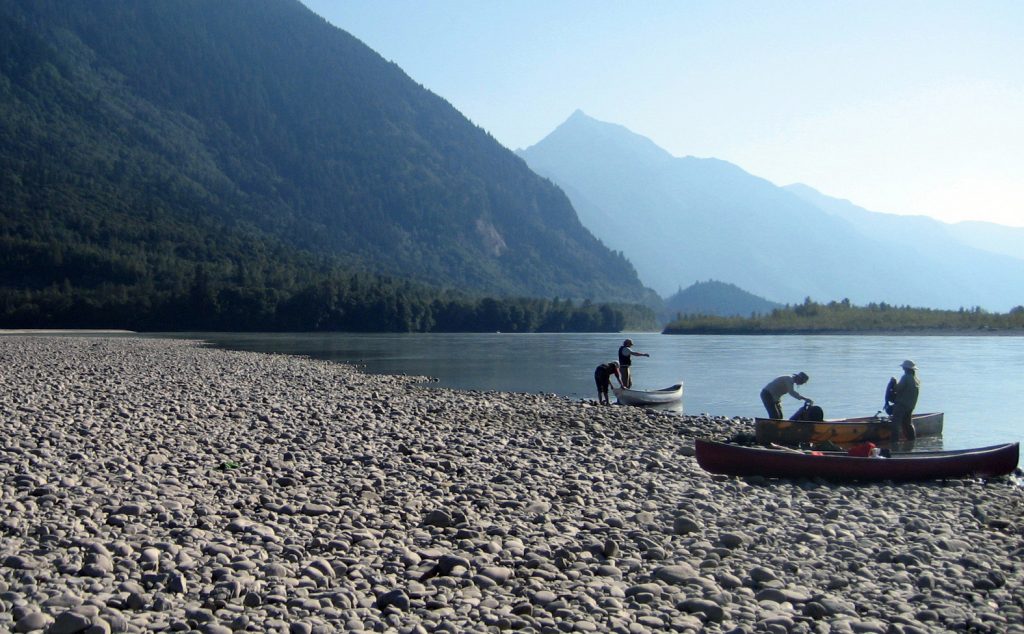 Build your own binoculars at the Fraser River Discovery Centre. On August 5, families are welcome to come Discover the Basin with a geocaching hunt. With admission by donation, you'll discover the stories and diversity of the Fraser River —More Info
Powell Street Festival
August 5-6, 11:30 a.m. – 7:00 p.m.
Oppenheimer Park and Venues

The Powell Street Festival is back for its 41st year, celebrating Japanese Canadian arts and culture. An incredible lineup includes performers representing local and international talent. Enjoy delicious food, take in a show, and visit the children's tent for fun activities —More Info
Vancouver Mural Festival
August 7-12
Various locations throughout East Vancouver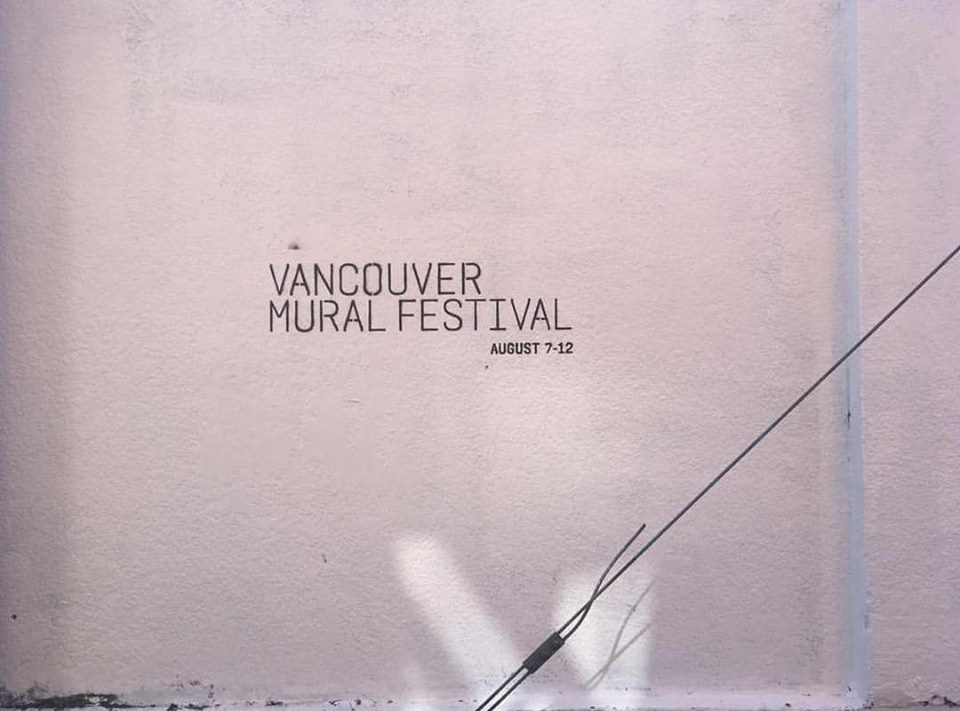 The Vancouver Mural Festival provides a platform for the city's vibrant young art scene to contribute to our cultural legacy for years to come. See the 2017 artists online now and support the festival by purchasing a tour ticket. So put on your walking shoes and hit the streets to view more than 50 new large-scale murals in East Vancouver. This year, Arts Umbrella Splash artists Andy Dixon, Scott Sueme, and Tristesse Seeliger will be unveiling new works —More Info
Theatre Under the Stars presents Mary Poppins
July 7-August 19
Stanley Park, 610 Pipeline Rd., Vancouver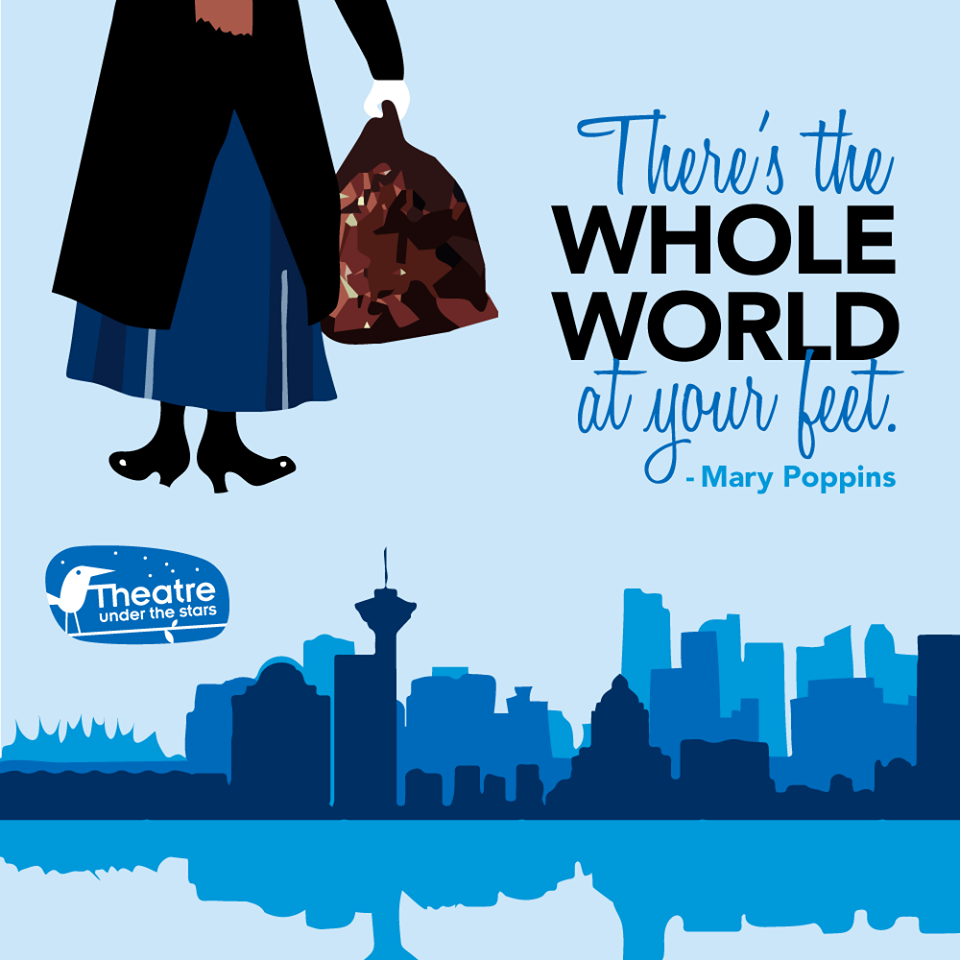 So much more than just a night at the theatre, Theatre Under the Stars (TUTS) interweaves a kaleidoscope of elements—setting, scenery, concessions, and quality art—into a fun, encompassing experience that is much greater than the sum of its parts. This year, TUTS presents a Disney favourite, Mary Poppins. Perfect for a family night out, everyone will be singing along, while being wowed by the spectacular design and stagecraft —More Info
Eternal Theatre Collective Presents 13: The Musical
August 9-12, 7:00 p.m.
Revue Stage, Granville Island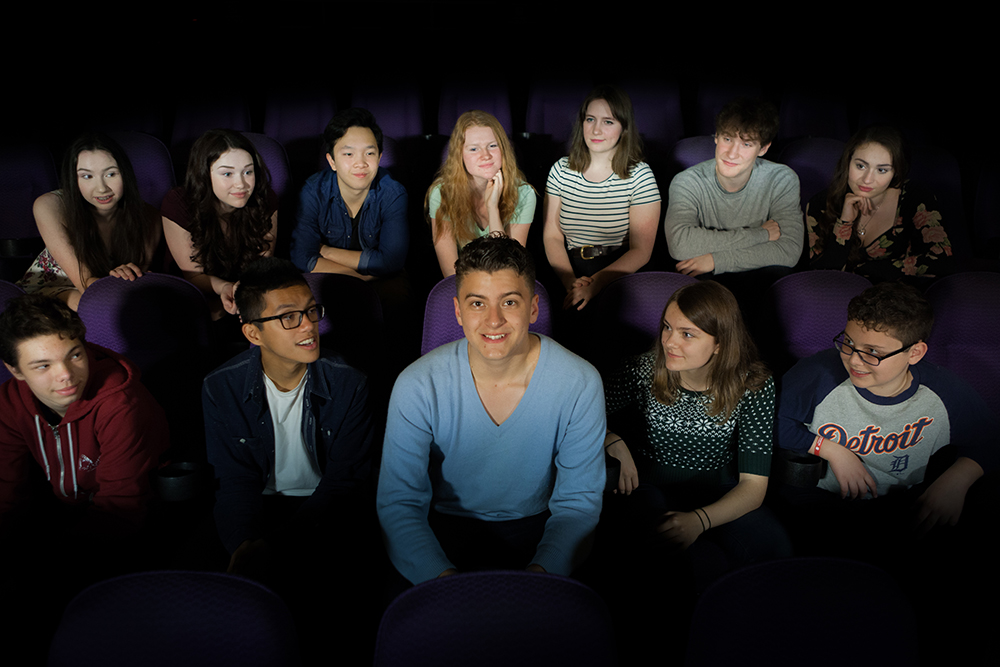 Eternal Theatre Collective is run entirely by youth ages 13 to 25, including all production, design, direction, and performances. 13: The Musical is their first musical; it explores the labels cast on teens that can last a lifetime. Arts Umbrella alumni Laura Reynolds is the director and Bonnie Duff the production manager.
Peninsula Productions Presents Sea of Stories
August 9-26, evenings at 8:00 p.m., Sat & Sun matinees at 2:30 p.m.
Coast Capital Playhouse, 1532 Johnston Road, White Rock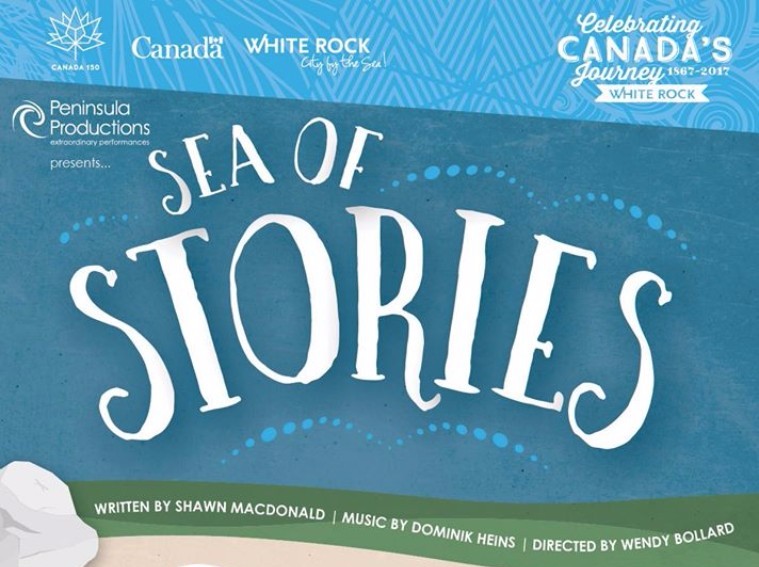 This summer, in celebration of Canada's 150th anniversary, Peninsula Productions presents Sea of Stories, a musical about life in small town Canada. The play centres around the history of White Rock—its people, its triumphs, and its challenge.
Langley Arts Alive
August 19, 10:00 a.m.-5:00 p.m.
Fraser Highway in Langley, between 204 & 206 Street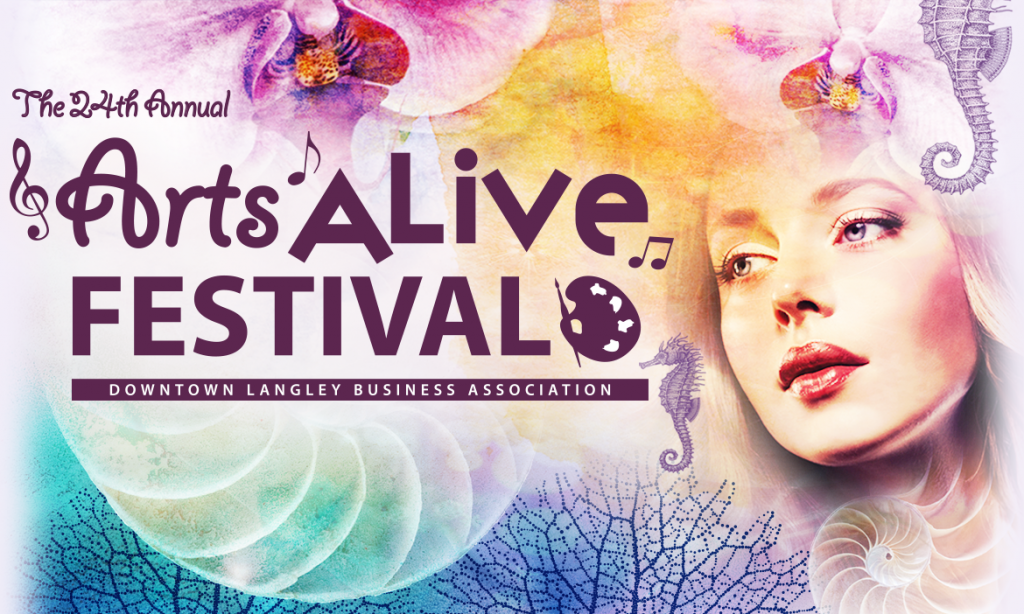 Arts Umbrella and Westminster Savings have partnered at this year's Arts Alive Festival in Langley. Join instructor Christen Burnett for a fun visual arts activity, browse artwork by local artists and artisans, enjoy live music, and add your chalk mark in the Children's Chalk Art Gallery —More Info
Rogue Arts Festival
August 25-27
Clarke Farms, Wilson Creek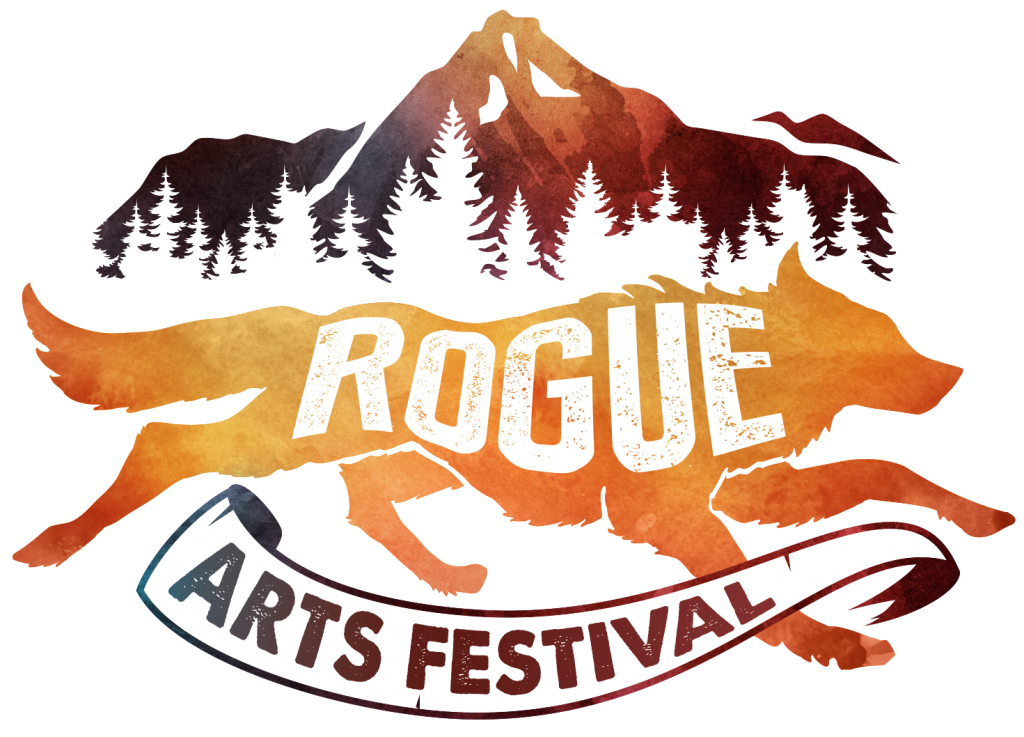 Ready for a road trip to the Sunshine Coast? The Rogue Arts Festival celebrates the arts with music, workshops, interactive installations, and gallery. The society aims to inspire creativity and increase involvement in the arts, foster social inclusion by offering a broad definition of the arts, promote collaboration, and advocate for sustainable practices —More Info
I Love My Hood
August 26, 10:00 a.m.-3:00 p.m.
Sunnyside Park, 15455 26 Ave, Surrey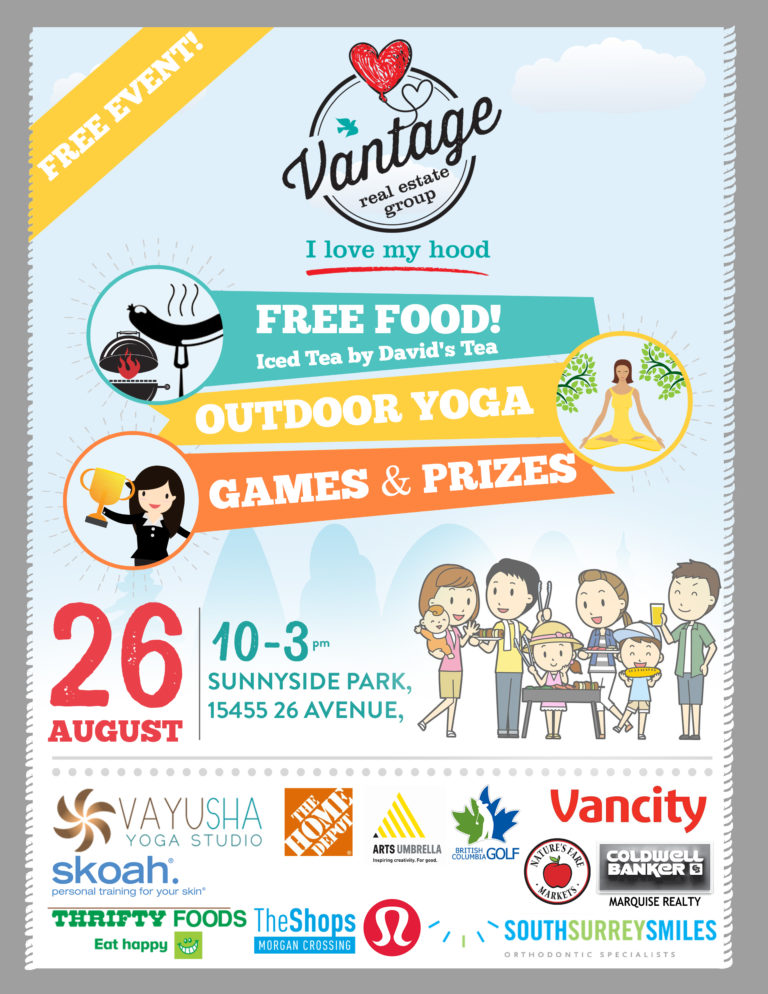 Join Arts Umbrella theatre instructors Michael Strickland and Corey Schmitt for a free theatre workshop at I Love My Hood, presented by Vantage Real Estate Group in South Surrey.
summer art making in city centre
August 26, 12:00-4:00 p.m.
Arts Umbrella Surrey Centre, 102-13678 100 Ave., Surrey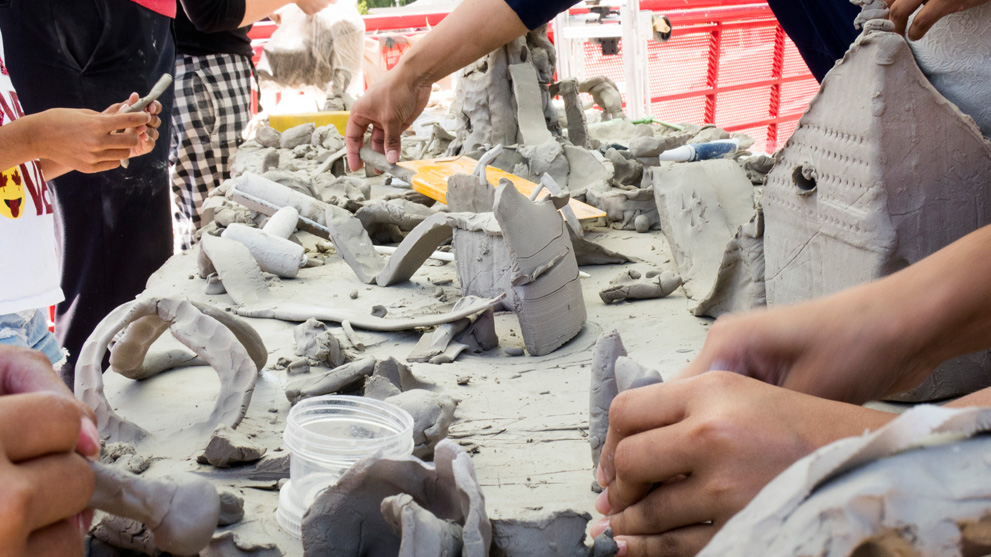 Arts Umbrella instructor Tessa Dumanski will be leading a mural-painting activity at this week's Summer Art Making in Surrey City Centre. Bring your ideas for our theme, "What Can't You Live Without," and share in the fun of painting a mural.
SOUNDS OF SUMMER MUSIC SERIES
Wednesdays through  August, 5:00-8:00 p.m.
Various locations, Surrey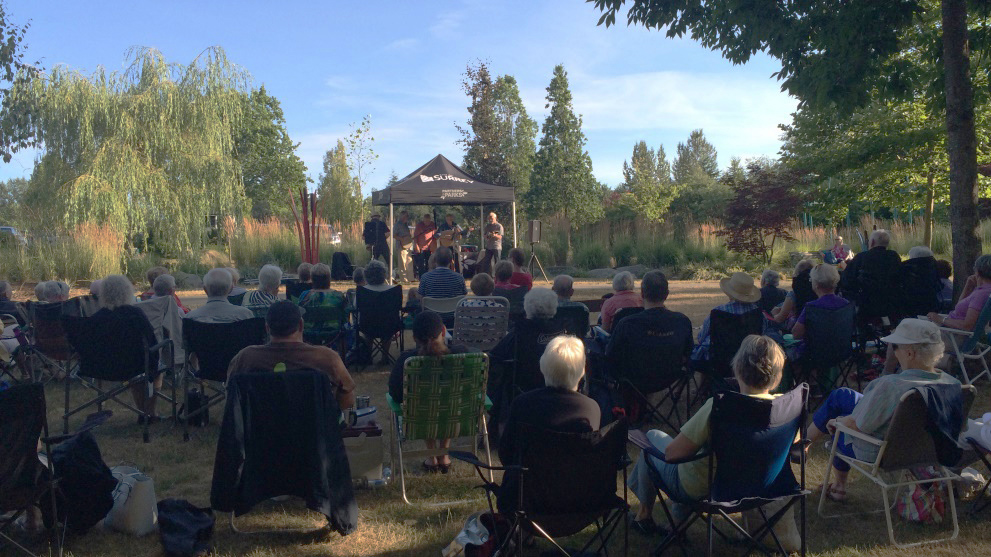 From Canadiana to sitar and tabla, celebrate different genres and music from around the world during Surrey's free Sounds of Summer concert series. Be sure to bring your folding chairs, blankets and picnic baskets to fully enjoy all the performances —More Info
Bard on the Beach Presents The Two Gentlemen of Verona
Ongoing until September 17
Howard Family Stage in the Douglas Campbell Theatre, 1695 Whyte Ave., Vancouver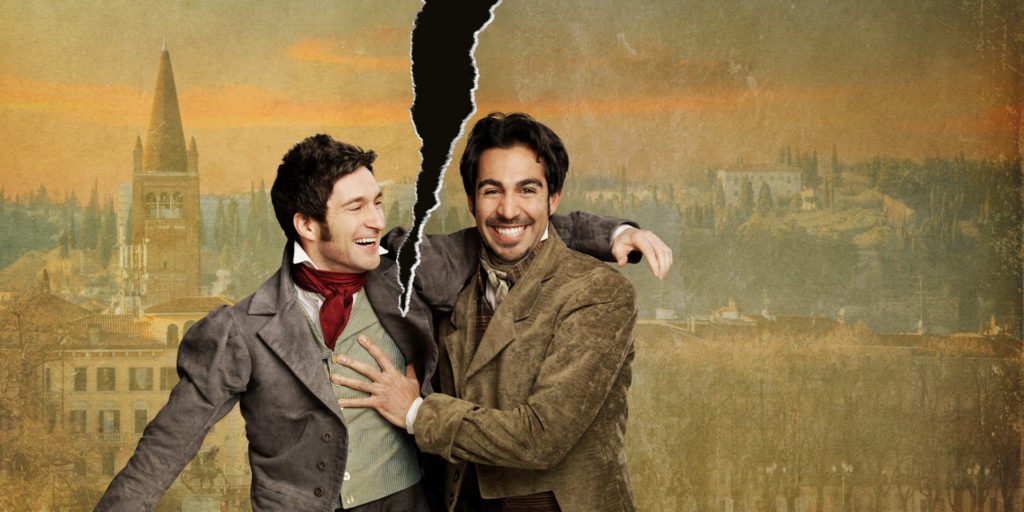 Come see Arts Umbrella's very own Paul Moniz de Sà, artistic director of theatre and music, as Antonio and Eglamour in The Two Gentlemen of Verona. Bard on the Beach promises to be fun for the whole family, the perfect end to a day in Kitsilano —More Info
---
UPCOMING
SPLASH
October 14
Fairmont Hotel Vancouver, 900 West Georgia St., Vancouver
Experience the power of creativity at Splash, Arts Umbrella's annual art auction and gala. Share in the magic of Arts Umbrella and enjoy a spectacular evening featuring works from prominent BC artists, inspiring student performances, and most importantly, you! —More Info