Hello, and welcome to our latest installment in the Arts Umbrella community events listing.
Arts Umbrella staff, instructors, students, and alumni are involved with numerous arts projects throughout the year. Find your next show, performance, or exhibit to attend here. Maybe you'll discover the next big thing!
For more community events like these, follow along all day, every day on Instagram @ArtsUmbrella, Facebook, and Twitter @ArtsUmbrella.
Jansen Art Center 6th Annual Cup Show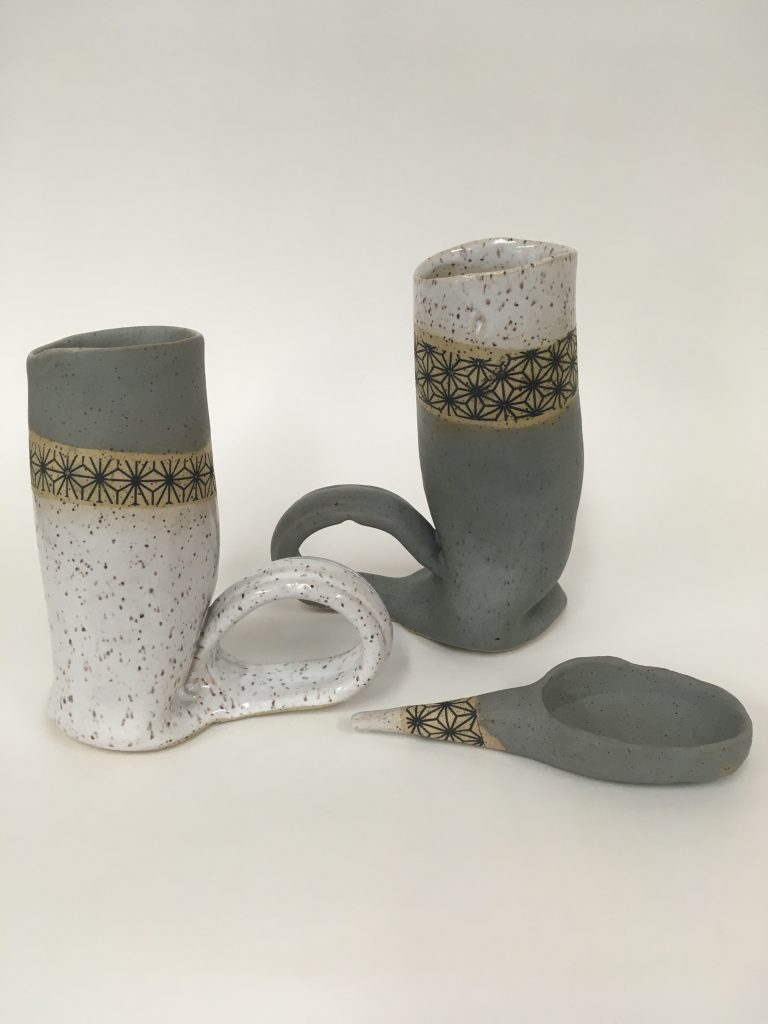 What's the AU connection?
Roxanne Gagnon

, Artistic Director of Visual, Applied, and Media Arts, exhibiting in the show

Fancy a trip to Washington State? Our very own Roxanne Gagnon will have her work on display at the Jansen Art Center Ceramics Studio 6th Annual Cup Show, an exhibit that features over 100 ceramic cups from 44 artists around the United States and Canada. Roxanne is one of just four artists from BC with work in this breathtaking exhibit.

If you're in the area on June 7, stop by for the opening reception 6–8 pm, where guests are invited to vote for the People's Choice Award.

Jun 7–Aug 31
Fine Arts Gallery: 321 Front St, Lynden, Washington
Vancouver Men's Chorus: Gays of Our Lives
 
What's the AU connection?
Trevor McLain

, accompanist at Arts Umbrella, member of the Vancouver Men's Chorus

Join the Vancouver Men's Chorus to idolize and lionize, honour, and remember, to celebrate the Gays of Our Lives. In this musical journey, the VMC sings about their stories, idols and icons, and their struggles and trimphs. There's so much to enjoy, from Cole Porter and Noel Coward, through Freddie Mercury and the Village People. Then there's Boy George and George Michael, Frank Ocean and Sam Smith. Don't forget Alicia Bridges, kd lang, Melissa Etheridge, Tracy Chapman, and Tegan and Sara. And they don't miss out on Madonna, Cher, Cyndi Lauper, Lady Gaga, Bette Midler, Liza Minelli or the late great Judy Garland.

The Vancouver Men's Chorus presents this supercharged cabaret at Performance Works on Granville Island, June 8, 9, 10, 14, 15, 16.

Jun 8–10, 14–16
Performance Works: 1218 Cartwright St, Granville Island
World Partnership Walk Vancouver

What's the AU connection?
Maureen Proctor and Julia Proctor

, two generations of instructors at Arts Umbrella, making Father's-Day-themed buttons and coasters at kids activity tent

The World Partnership Walk is an initiative of the Aga Khan Foundation Canada. In 1985, a group of women in Vancouver organized a walk to fight global poverty. The annual walk is still happening today.

The AKFC works in Africa and Asia to improve access to quality education and healthcare, increase food security, create economic opportunities for women and men, and build strong, resilient communities and local institutions.

With emcee Billy Mitchell entertaining walkers, and music during and post-event, the whole family will be raring to go. All while helping to raise funds to help end global poverty.

Jun 17
Lumberman's Arch: Stanley Park, Vancouver