Hello, and welcome to our latest installment in the Arts Umbrella community events listing.
Arts Umbrella staff, instructors, students, and alumni are involved with numerous arts projects throughout the year. Find your next show, performance, or exhibit to attend here. Maybe you'll discover the next big thing!
For more community events like these, follow along all day, every day on Instagram @ArtsUmbrella, Facebook, and Twitter @ArtsUmbrella.
Fun Home
The Coming of Age Musical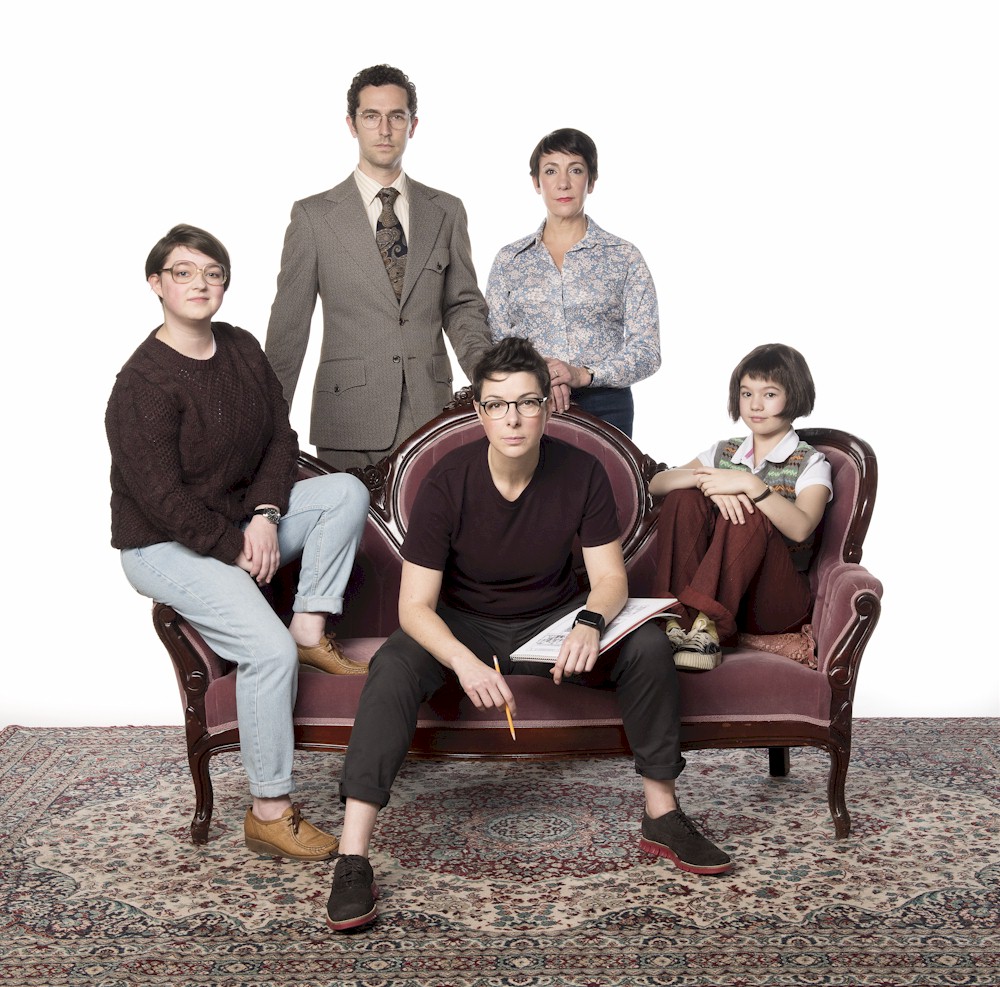 What's the AU connection? Kelli Ogmundson, Student Services Assistant, plays Alison
Alison's father was many things: a historical preservationist, a funeral home director, a distant parent, and…a closeted gay man. In the struggle to understand her father while also dealing with her own coming out, graphic novelist Alison documents the story of her life in coloured panels. This Tony Award–winning musical memoir is a heartbreaking and fiercely funny journey, punctuated with a refreshing score that frames the curiosity of childhood and the complexities of a family.
"This is musical theatre at its best" —The Huffington Post
Arts Club Theatre
Feb 8–Mar 10, 2018
Granville Island Stage: 1585 Johnston St, Vancouver
Chor Leoni: C/4 Canadian Choral Composition Competition

What's the AU connection? Paul Larocque, President & CEO, member of Chor Leoni
Second annual performance featuring new choral works by three Canadian composers from across Canada who are finalists in the 2018 competition. Chor Leoni Men's Choir will perform these new works, along with other choral works, and a winner will be announced. All finalists will be present at the performance. This performance will take place at The Annex on Seymour Street. Tickets available through the Chor Leoni website.
Feb 23, 2018
The Annex: 823 Seymour St, Vancouver
Capital City Comic Con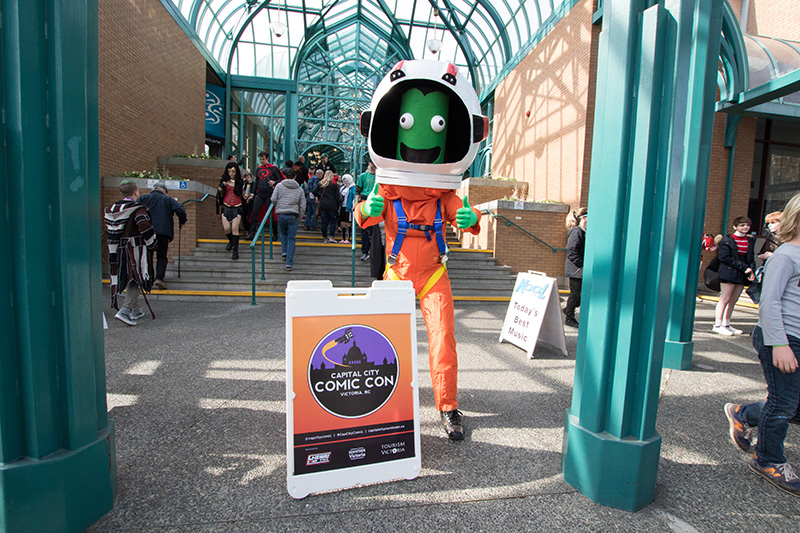 What's the AU connection?
Joni Taylor

, Visual Arts Instructor, exhibiting and selling comics, graphic novels, and illustrations

Capital City Comic Con brings together celebrity guests, cosplayers, and comic book fans for a fun-filled weekend at the Victoria Conference Centre. Catch a show by The Fictionals or Nerdlesque, walk down the Artist Alley, attend a workshop about how to break into the comic industry, or visit the Expo Hall for vendor goodies—here, you'll get your kicks and meet your favourite geeky actors.

Mar 16–18, 2018
Victoria Conference Centre, 720 Douglas St, Victoria
Crystal Garden, 713 Douglas St, Victoria
BLOOM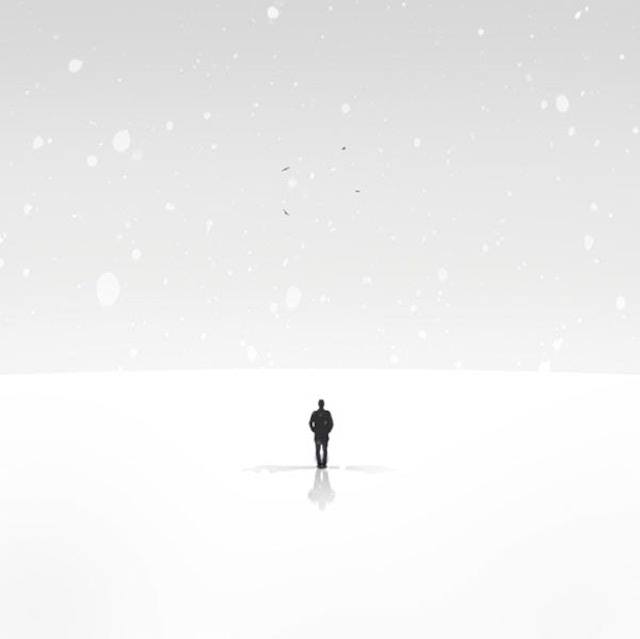 What's the AU connection?
Eowynn Enquist

, Creative Dance Instructor, choreographer and dancer in BLOOM

Choreographic pursuits shared in conjunction with a wine tasting and stand up comedy. Many PReP artists are involved as interpreters for Desi Rekrut as well.

Feb 20, 2018
MascallDance, 1130 Jervis St, Vancouver
Little Miss Glitz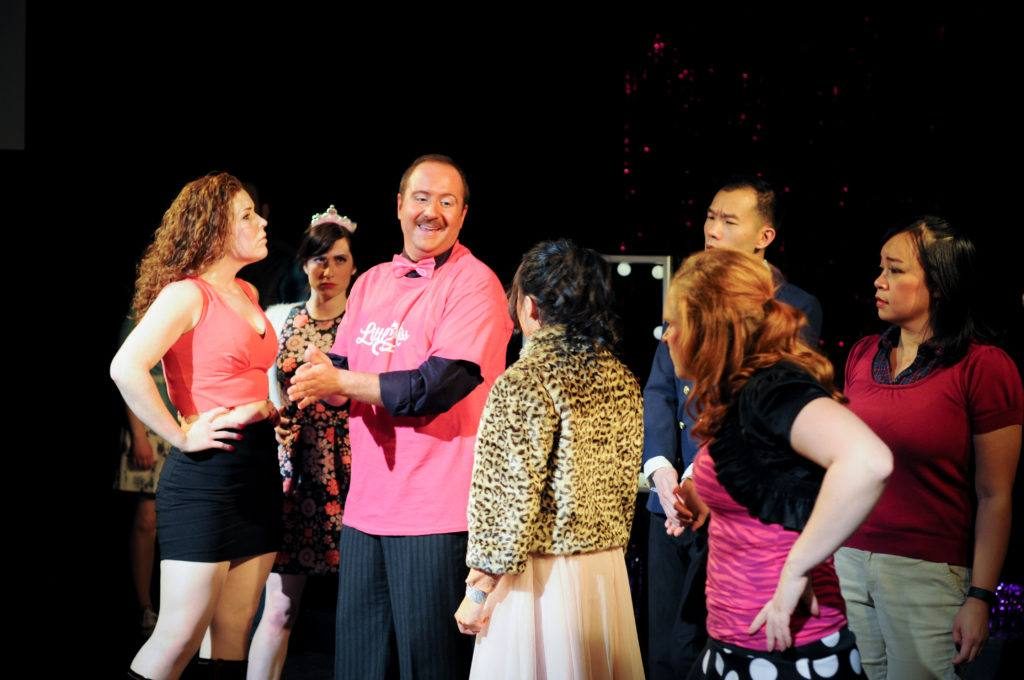 What's the AU connection?
Matthew Fedorowicz

, Student Services Assistant, plays Peter Phyle: Host and Founder of the 'Little Miss Glitz Pageant'

Little Miss Glitz hits the stage this March with a shocking, heartwarming and uncompromisingly-funny take on the world of child beauty pageants. The original, locally-developed musical follows the story of Isabella, a naïve, starry-eyed little girl, as she navigates her way through her first beauty pageant. What seems like a fun excuse to dress up, have fun, and get a foot in the door of stardom suddenly turns into a toxic, nail-biting race to see who will be crowned, "Little Miss Glitz." Tormented by her fellow competitors and their self-proclaimed 'Pageant Moms,' Isabella and her father, Cliff, quickly learn that in the cutthroat world of pageants, no one is safe. You have to fight to survive.

Little Miss Glitz sets the questionable beauty standards and parenting practices of reality TV's Toddlers and Tiaras to music in a high-energy musical with a twist: there is no scripted winner. Each night, a panel of judges from the audience will determine who wins, leaving the cast to improvise the end of the show.

Mar 16–31, 2018
Performance Works: 1218 Cartwright St, Vancouver