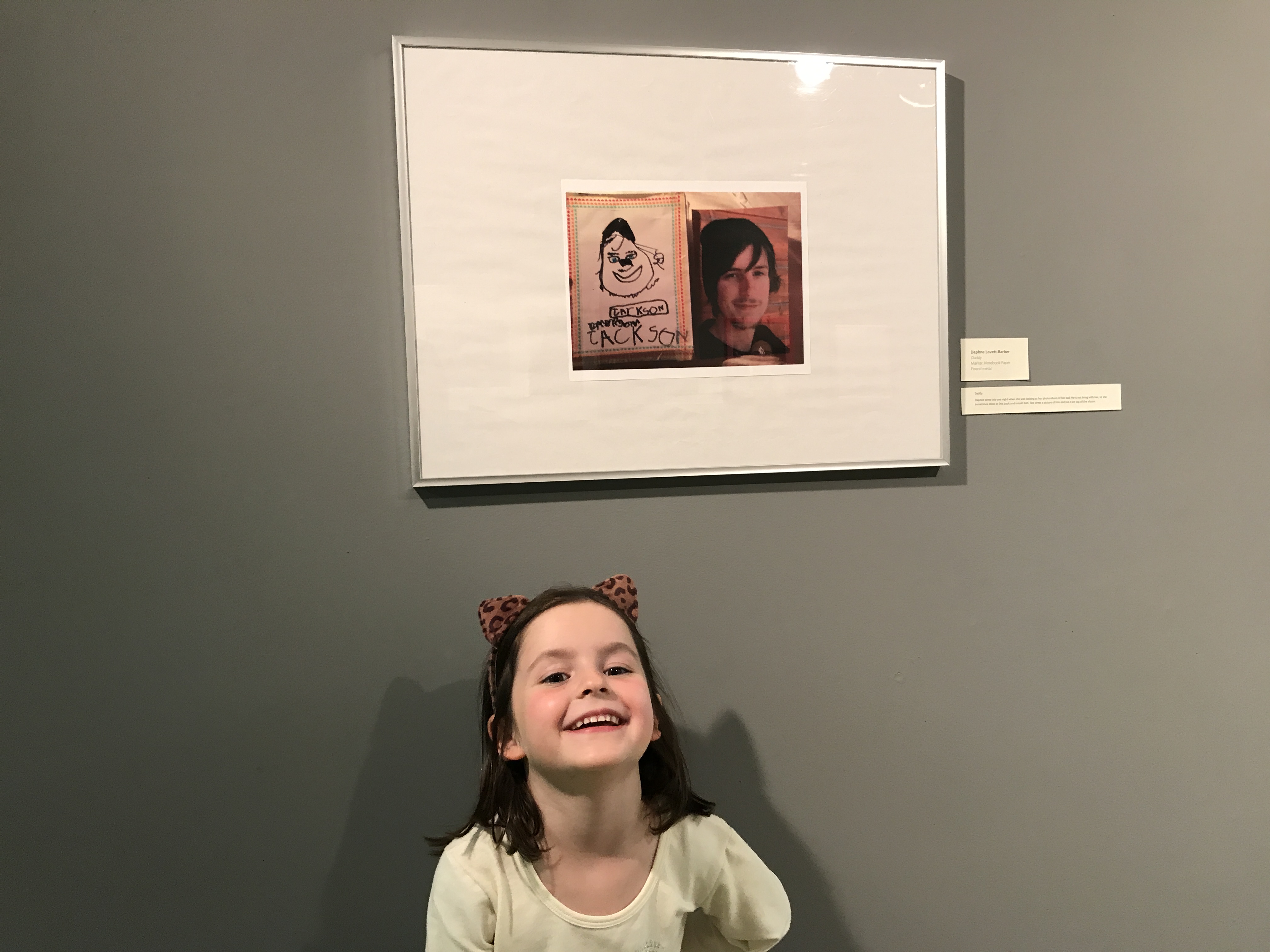 Daphne Lovett-Barber, an Arts Umbrella student, started taking classes when she was just three years old. Now, she has an exhibit at the Yukon Arts Centre in Whitehorse. Guess how old she is?
Five! You read that right, Daphne is fresh into kindergarten and an avid portrait artist.
She began her art classes at Arts Umbrella when her mother, Kerry Barber, was in Vancouver to attend Emily Carr. Kerry enrolled her daughter in the half-day art immersion program on Thursdays so that Daphne could try music, art, and creative dance. "She really likes the art class and the dance class, but mostly art," says Kerry.
Daphne's first art teacher at Arts Umbrella was Crista Lof. "I remember the first time, when [Crista] saw the portrait [Daphne] did of my mom, Crista said to me she's been watching [Daphne] add detail to it every week," says Kerry.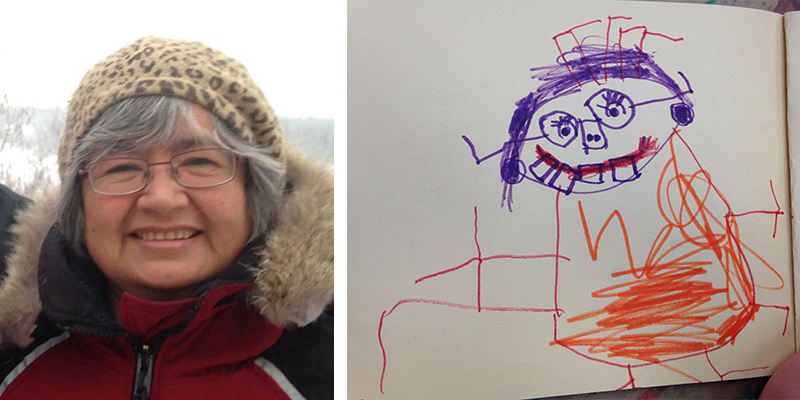 She's very good at seeing the intricacies of every face she draws. "For instance, my brother has a lot of whiskers," says Kerry. "So she'd do every circle of the whiskers. For my uncle, it looks just like him but in a drawing form."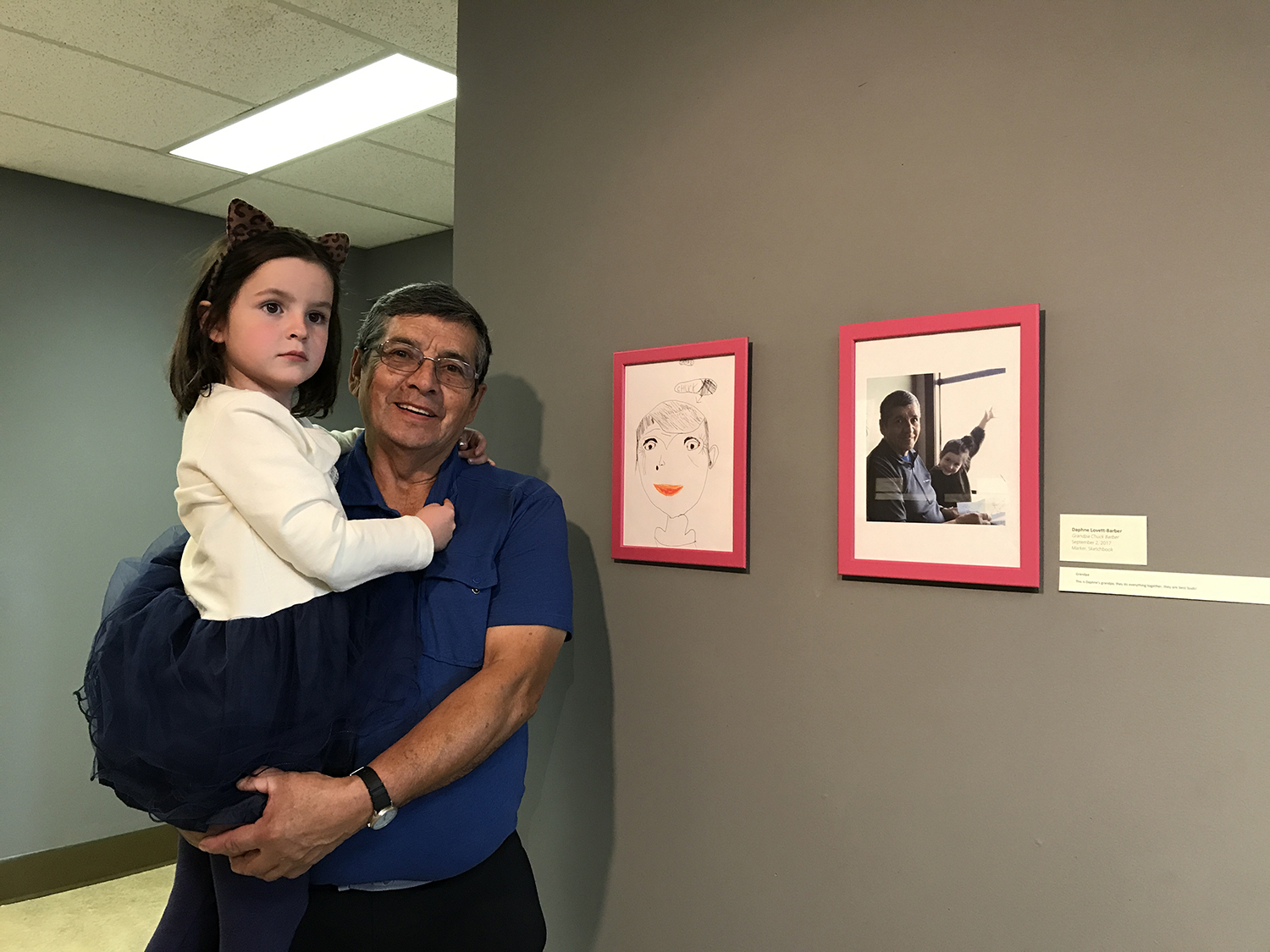 Daphne also got a lot of practice at Emily Carr, when she would sometimes accompany Kerry to classes or meetings with instructors. She carries around a notebook and keeps herself busy by drawing the people around her. "Sometimes I would have a meeting with my teacher and she would have to come along with me. So while I was talking to the teacher, I would ask her to draw a portrait of her. It kept her occupied."
The staff at Emily Carr were always accommodating and one instructor, Mark Igloliorte, even gave Daphne a small canvas and easel to work at during one of Kerry's oil painting classes.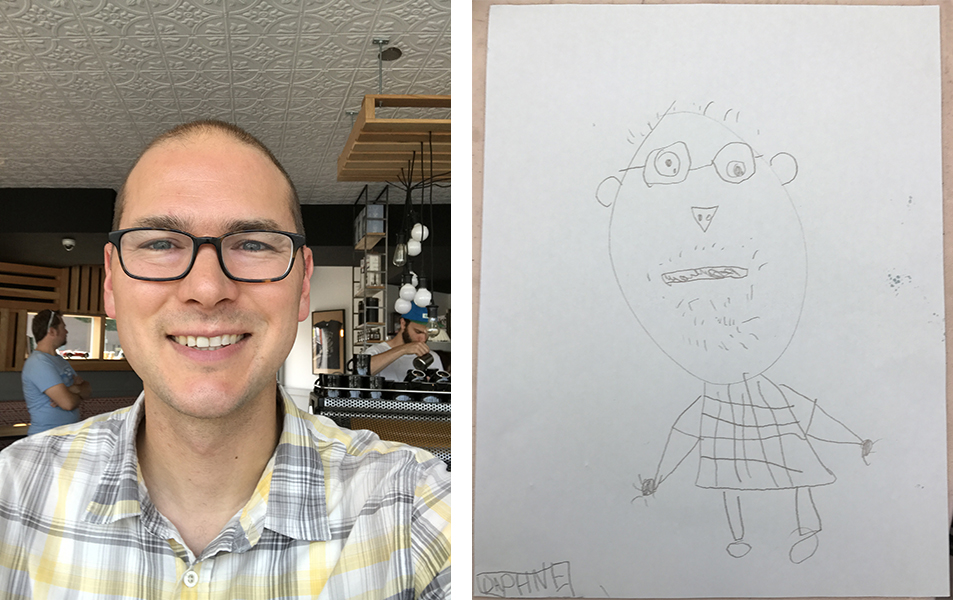 "Our house is exploding with art supplies," says Kerry. Daphne is very crafty, so there are always scissors and glue and paper strewn about. Art is something the entire family enjoys. Both of Kerry's parents paint, and Daphne's father is a metal sculptor; his mother is a jewellery-maker. Daphne is part Tr'ondëk Hwëch'in First Nation, and so she sees traditional art both at home and in the community.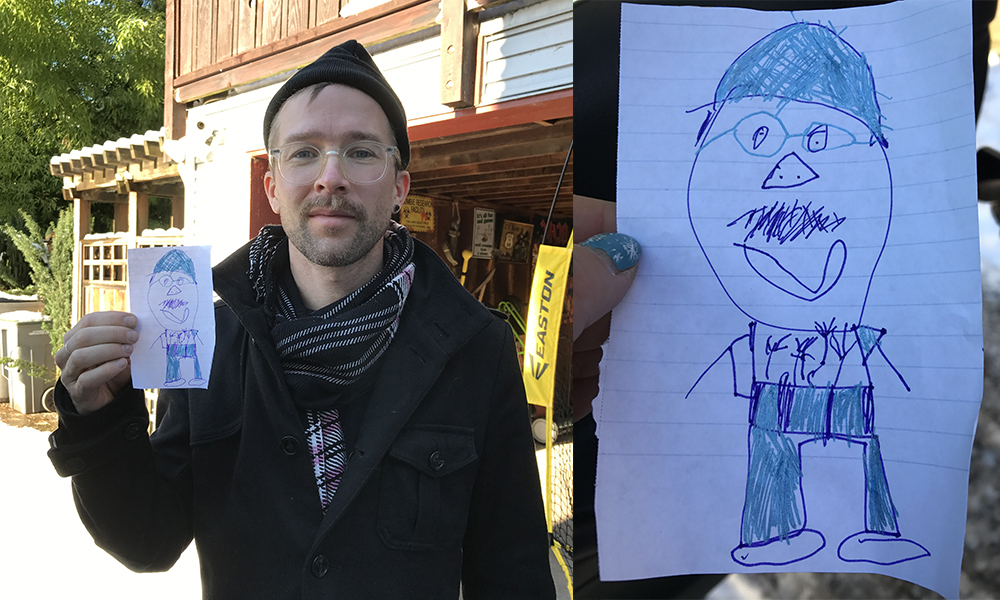 The family is currently living in Whitehorse for the next year. After completing her bachelor of fine arts in film, video, and integrated media at Emily Carr, Kerry's landed an internship with the Yukon government as a multimedia producer. Daphne is enjoying kindergarten so far and has plenty of activities on the go, including piano and gymnastics.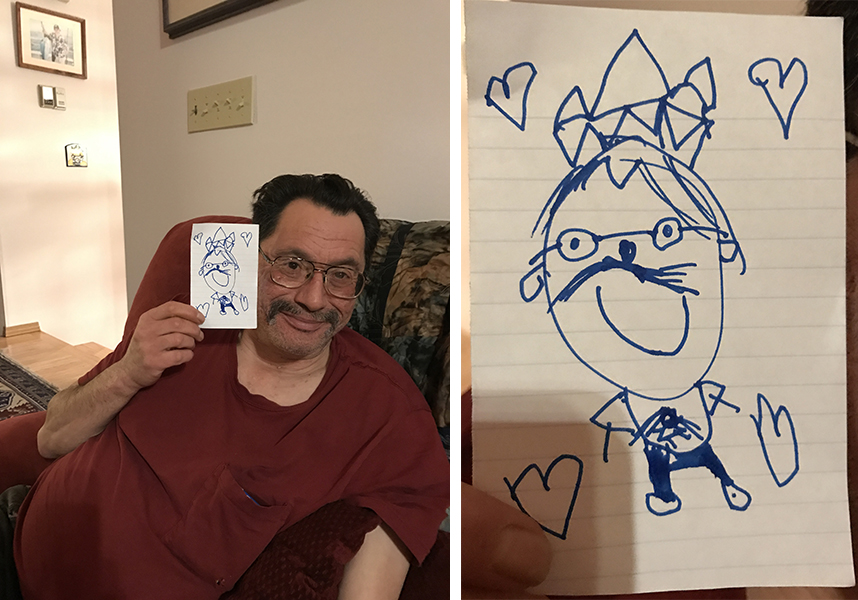 The exhibit came out of a conversation with friend and Yukon Arts Centre gallery director, Mary Bradshaw. She heard about Daphne's portraits and she asked the staff at the Yukon Arts Centre if they would be interested in exhibiting it. "They looked at all the pictures and they can't believe that most of the drawings look like the actual person," says Kerry.
Daphne is excited about showing her work. "It's really fun to have your own art show because I've done lots of portraits," Daphne says. Asked if she would do more art shows in Vancouver or Dawson City, she agrees: "Yeah," she says.
---
Daphne's exhibit Portraits is currently showing at the Atco Electric Yukon Youth Gallery at the Yukon Arts Centre until September 30.
On September 30 for Culture Days, she'll be drawing portraits of visitors as a paid artist. Be sure to stop by if you're in the Whitehorse area this weekend!