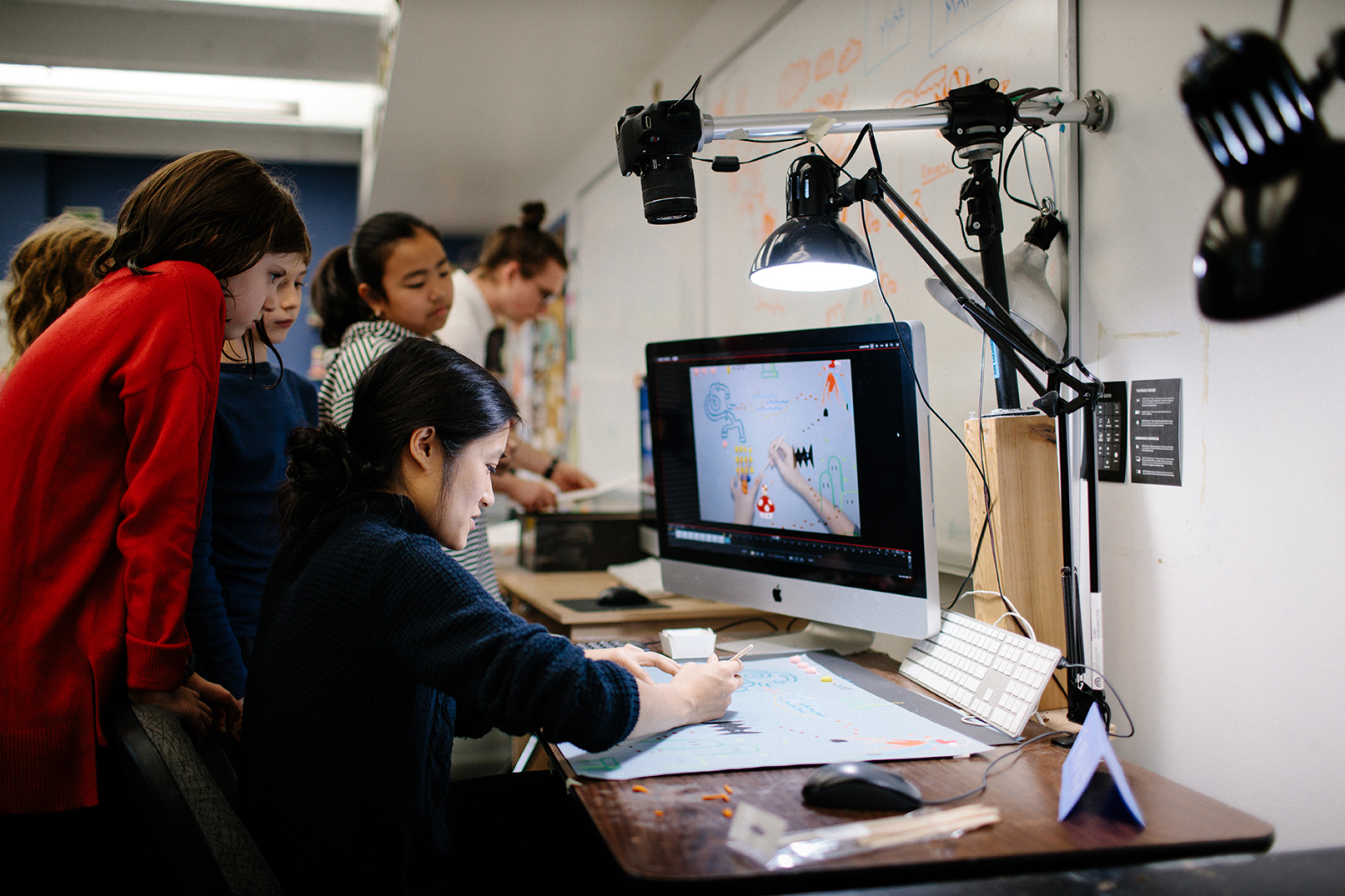 As we learn to adapt to the current environment with COVID-19, Arts Umbrella has been exploring new ways to connect with our community and bring our programming online.
While many of these conversations have been about how to continue the arts education of our current students, Arts Umbrella is, and always will be, dedicated to providing access to the arts for all young people.
With this in mind, we wanted to share some of our new online initiatives, including a new program that is open to everyone on Instagram called #AUathome.
#AUathome
Arts Umbrella at Home was created to provide young people with inspiration and ideas for at-home creative activities. Delivered online via Instagram stories, #AUathome celebrates our instructors and shares prompts for families to participate in a creative activity. Follow along on Instagram @artsumbrella and we hope you will share this with your community to encourage all young people across the province to be creative at home.
Art & Design
Starting Sunday, April 12, the Electronic Arts Teen Animation Scholarship Program will continue to completion. Led by Arts Umbrella instructor Kaori Kasai, in collaboration with guest instructors from EA, this full-scholarship program will be taught online, and a final online showcase will be launched in June. We are also actively seeking ways to continue our collaboration with the Vancouver Art Gallery on Art Exchange, a year-long, full scholarship program for students ages 12-15.
Dance
Students in the General Dance Program now have access to some recorded ballet, contemporary, and modern classes online. For our Professional students, including those in grades 8-12, the Post-Secondary Program, and the PReP Program, some limited, daily ballet classes are now available online as well. Additional classes, such as Gaga and yoga, are being delivered online by guest instructors as they are coordinated.
Theatre & Music
In an effort to keep the year-long Troupe and Intensive students connected, the Theatre & Music Department has several new online initiatives. Online coaching is now available, and students are participating in "watch parties" and group discussions. Theatre Troupe students are also gathering online for play readings and scene coaching, while Musical Theatre Troupe students are practicing songs for a future cabaret to be presented online. At this time, the artistic team is also actively seeking ways to continue online programming for our Intensives students.
We will have more arts education announcements in the coming weeks, including an open online program for our youngest artists. As we continue to monitor this province's response to COVID-19, we remain cautiously hopeful that we will be able to resume some level of programming this summer.
But in the meantime, see you online!
---
Follow us on social!
Instagram @artsumbrella
Facebook /artsumbrella
Twitter @artsumbrella
Vimeo /artsumbrella