Repainting a damaged car is an art form for 20-year-old Jolene Orr.
"You have to be good with colours, hues, and blending," says the apprentice automotive painter. "It surprises me every day – you have to be precise." Always a young artist, Jolene took a free visual arts community program at Arts Umbrella Surrey Centre in Grade 12. She says the interesting projects "pushed me to do something artsy."
And for a car family, that morphed into studying automotive refinishing. Her favourite paint job is a tri-coat pearl white. It takes "a lot of effort" to apply the base coat and almost see-through layers for an end result that's captivatingly beautiful.
Jolene's mom, Rosalyn, remembers the impact Arts Umbrella had on her daughter. "Jolene was encouraged to help out with the other kids," says Rosalyn, who, as a driver, helps provide safe transportation for outreach students. "It made a big change in her. Jolene was never shy but it brought her out even more. Arts Umbrella showed her she could do so much more."
Jolene is now working toward her Red Seal, with the long-term goal of becoming a head painter. And her dream project? "To work in a restoration shop with all the classic cars," she says.
---
Our community programs only happen because of community support
This free community program, Artful Afternoons, is made possible through the generous support of: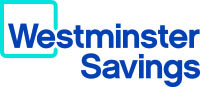 By supporting Artful Afternoons, Westminster Savings helps more kids access the arts in Surrey Centre, where about 68 students ages 6 to 19 attend free theatre and visual arts classes each week.
"This program gives Surrey children and youth the opportunity to access the lifelong benefits arts education can bring," says Gavin Toy, Westminster Savings President and CEO. "The story of Jolene inspires us and is a tangible indication of how, together with our community partners, we are making our communities healthier and more inclusive places to live."