Paul Moniz de Sá and Arts Umbrella go hand in hand. A student in the early 90s, he's been an instructor here for over 18 years and Artistic Director of Theatre & Music since 2009. He's also a professional actor whose career started in 1997, the year he graduated from Langara's Studio 58.
This summer, Paul is performing at Bard on the Beach, acting in both Mainstage plays, The Taming of the Shrew and Shakespeare in Love. We sat down with him to discuss his acting career, Bard on the Beach experiences, and, of course, Arts Umbrella.
You've been a professional actor for 22 years now. Do you have a preference between film and theatre?
They are two very different birds. I think what we do as actors is the same; the process is the same for how I build a character, how I look at a character, and how I am working with other actors. But they are two very different industries, so it's hard to say which I like better.
For me, in film, I'm a bit of a "day actor;" I'm doing a few days on set, maybe a couple of episodes, and it's done. Theatre is different. When you're working with that cast of actors, you're with them for eight-hour rehearsal days, six days a week, for weeks on end, and then it's the length of the show run too. There's something lovely about the camaraderie that develops among the cast as we work together for a common goal and common purpose.
That said, I really love doing film, and it's definitely easier to fit in a couple of days of filming here and there with my job here at Arts Umbrella. Meanwhile, Bard on the Beach right now is a full-time, five month gig, and I'm still working at Arts Umbrella half-time.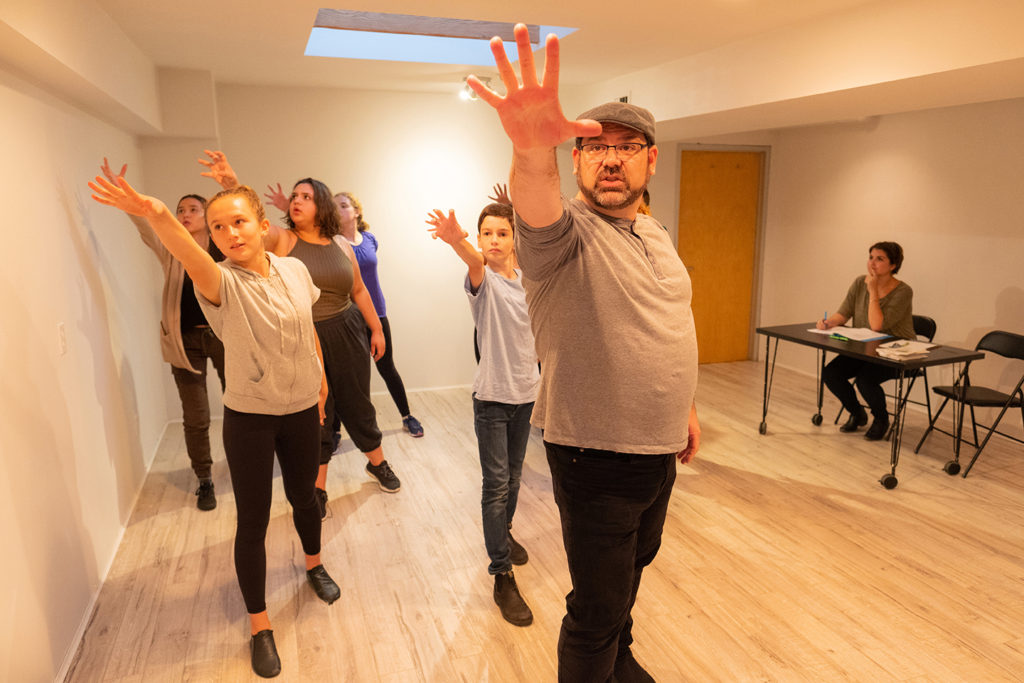 How many times have you done Bard on the Beach?

In 2002, I did sound design for the two Mainstage productions: Twelfth Night and Henry V. I enjoyed that, but I wanted to be onstage as an actor. In 2003, I did Pericles, and in 2004 they cast me as Banquo in The Scottish Play… I'm not going to say that name. In 2006, I did Measure for Measure and Midsummer Night's Dream on the Mainstage. After that, I took a big break because my son was born and I wanted to be there for him and my family.
Then, in 2017, Bard called me and asked me to do a contract on the Studio tent for an actor whose health wasn't well enough to fulfill the contract. We did Two Gentlemen of Verona and Merchant of Venice. This year, they called me to audition for Shakespeare in Love and Taming of the Shrew, where I'm playing Tilney and Vincenzio respectively.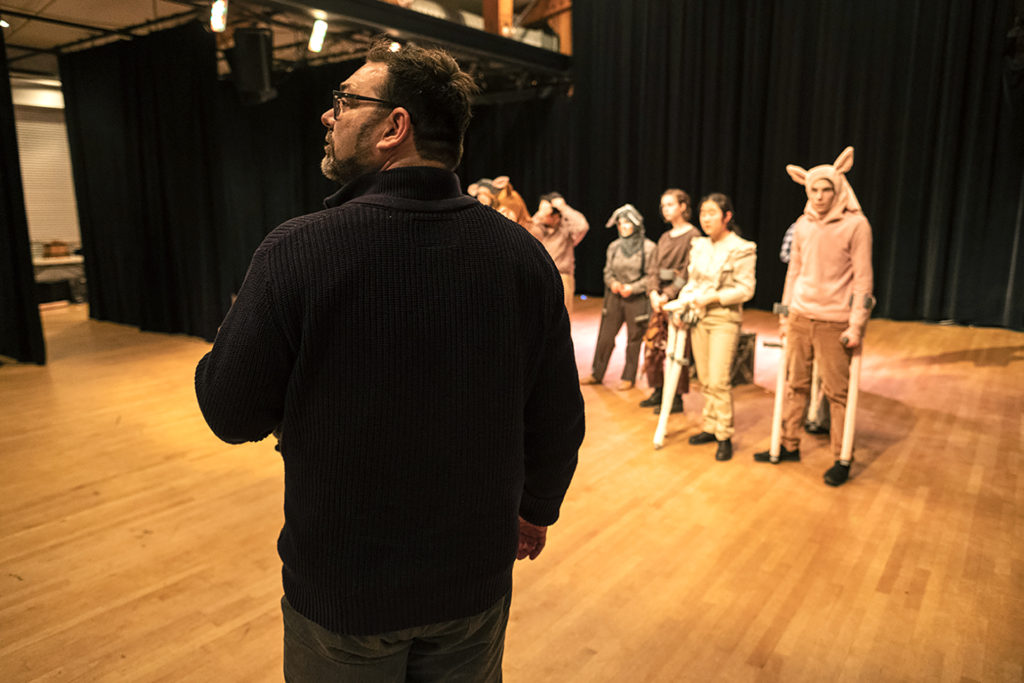 The Arts Umbrella Expressions Festival runs May 17-25 at the Waterfront Theatre. What excites you about this year's lineup and why should people come watch?

This year is the first in which things have lined up in a really interesting way. All four plays share the same fable/storytelling quality.
We've got Animal Farm, which is a (darker) fable; Into the Woods, where you're dealing with Red Riding Hood and Cinderella, and then Peter Pan and James and the Giant Peach.
All of the plays are just wonderful stories. And I think that's what it comes down to. The students work really hard, and that's the other side of it. They're working hard to tell these stories in a meaningful way for them, which I think shows for the audience.
---
As our conversation ended, Paul took a look at his smart watch and laughed, saying "my watch is telling me that I've just had an 18 minute workout! Clearly, I talk a lot with my hands." And with that, his lunch break was over and it was time for Paul to return to Bard for afternoon rehearsal.
Paul performs in The Taming of the Shrew and Shakespeare in Love at Bard on the Beach June 5-September 21, 2019. Tickets available now!
Expressions Festival, Theatre & Music runs from May 17–25. Each play has multiple showings, so check out the dates and buy your tickets today.