Top-notch Training for Dance and Life
Rachel McNamee, Arts Umbrella alumna, is dancing her third season with the Nederlands Dans Theater
When Rachel McNamee started dancing at three years old, she may not have known that she was at the start of a lifelong passion and career. But when she joined Arts Umbrella in 2005, her training took centre stage in her life for the next nine years. Rachel vows she spent more time at Dance Studio 108 at Arts Umbrella's Granville Island location than in her own bed. "Life revolves around dance," she says. "I revolve around dance."
Now dancing her third season with the acclaimed Nederlands Dans Theater, Rachel credits Arts Umbrella for her top-notch training. "Arts Umbrella is known to produce a certain standard of dancer," explains Rachel. And while that training prepared her for success in her career, she says Arts Umbrella also produces top-notch people: "So much of who I am, so much of how I view and approach the world, I owe to Arts Umbrella."
In a competitive field like dance, Arts Umbrella provides the best mentors and instructors, and really advocates for their students. The students' growth and well-being are our top priorities and we believe they deserve the best possible programming. For Rachel, Arts Umbrella was able to provide the environment, mentors, and emotional support to facilitate her development. We played an affirming role in guiding her to be the mature, articulate, confident, and cultured woman she is today.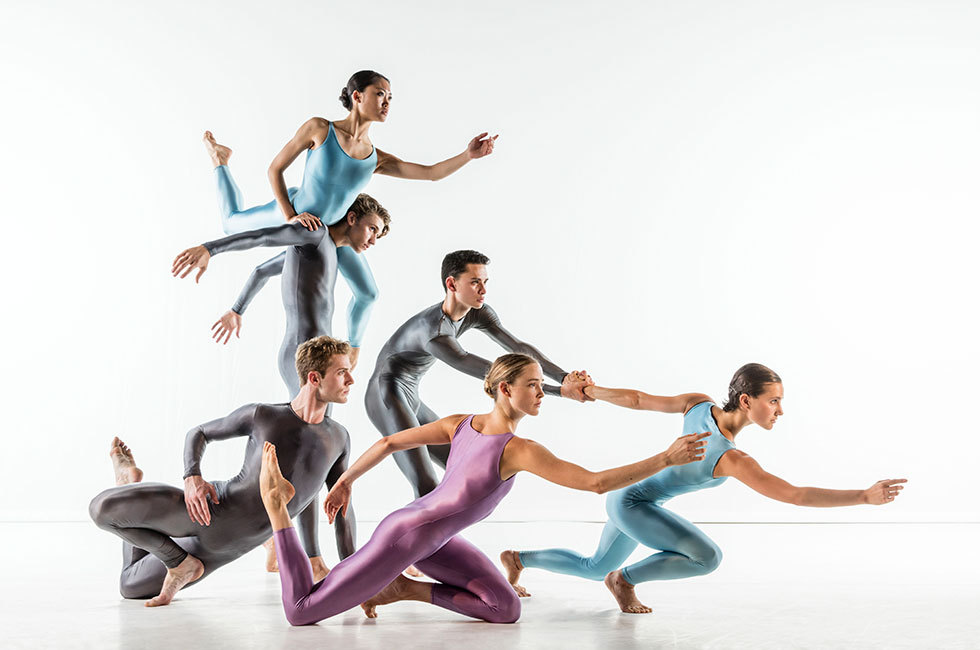 Nederlands DansTheater 2 (NDT2)
ARTS UMBRELLA'S MODEL of "inspiring creativity, for good" is steeped into everything we do. We don't just push students through an assembly line; instead, we nurture the creativity in each and every one of our students, and offer guidance and direction that is both useful in a practical applications like career development, but also everyday life. "We're given incredible opportunities beyond ourselves and are expected to rise to the challenge," says Rachel. "We're taught not just choreography and technique, but respect, community, and perseverance."
For youth (and their parents) considering a dance program, our dedication to both discipline and a worldwide community is something that set us apart. Arts education is proven to help kids develop academic skills, boost personal growth, self-discipline, and well-being. But the confidence, self-esteem, and self-love they discover in the classroom is theirs to keep forever and to carry with them into the world.
Rachel's mother, Caroline, explains why we're so unique: "Arts Umbrella is a serious art institute that seeks to bring art to all. While they certainly prepare students for a career in the arts, they nurture all young people so that they can become better people and well-rounded citizens, even if art, dance, or theatre is not their future career."
Nederlands Dans Theater produced six programs and nine world premieres in their 2015/2016 season, with an unprecedented number of new ballets. There, Rachel has danced under award-winning choreographers, including Mehdi Walerski and Crystal Pite, both of whom have found success in BC with Ballet BC. Thank you, Rachel, for representing us so well on the world stage! You've made us proud!
Interested in dance? Check out Arts Umbrella's dance programs online to learn more and to register.