There's no doubt about it. Teens are creating incredible artwork in Metro Vancouver. At Arts Umbrella, we see it every day in our advanced art classes. But what are the next steps for a teen invested in their artform? Things like studio time, post-secondary, residencies, group exhibitions, and collaboration come to mind.
Three years ago, Arts Umbrella and the Contemporary Art Gallery of Vancouver teamed up to create a new program, the Visual Art Summer Intensive (VASI). The partnership brings together talented young artists with mentors in the art community, and culminates in a group show at the CAG showcasing a collaborative project.
Now, we've also launched the South Surrey Teen Scholarship Program. The full scholarship program offers teens an opportunity to develop their practice and enrich their understanding of contemporary art through the research, concept development, and execution of art for exhibition. Teens will come away from the program with a portfolio piece, more prepared for their next steps.
Does intensive art practice or collaboration make you nervous? Here are six ways we've created an environment in which teens feel safe and confident to share their ideas and let creative juices flow. CAG curator of learning and community engagement Holly Schmidt weighs in with her expertise.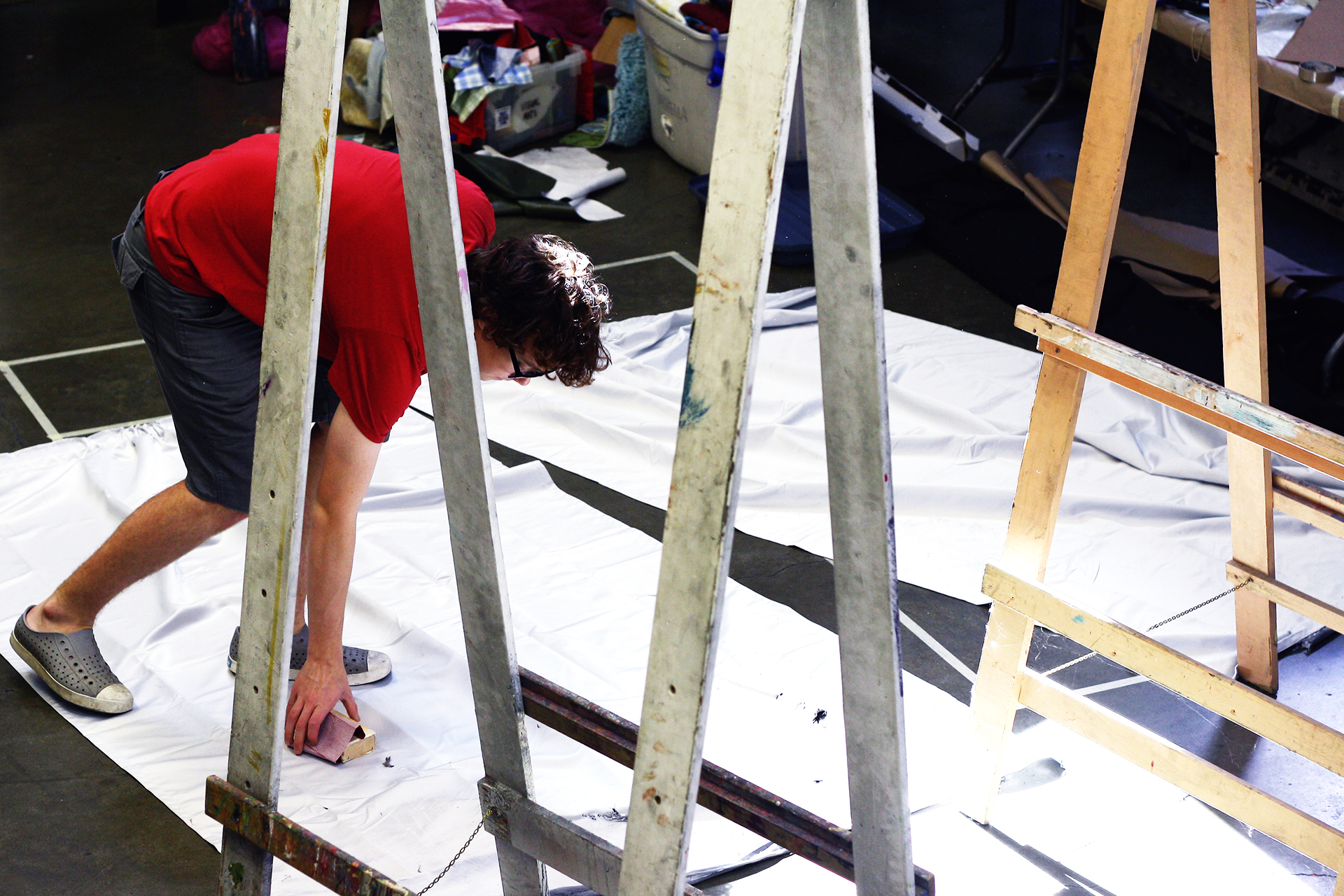 Work up to Collaboration
Intensive art programs don't need to start intense. Teens first get to know one another and their instructor through ice breakers. Then — over the course of the program — students work in pairs, then larger and larger groups until a class collaboration feels natural.
"The experience of creating something — especially to create something collaboratively — can be very transformative for youth," says Schmidt. "It's incredibly important for children and youth to have access to different ways of expressing themselves."

Put Everyone on the Same Level
In group classes, some students will naturally be more vocal than others. Ensure everyone knows they have a place in the group and that their opinions are valued. Even guest instructors and visitors should be encouraged to be part of the group.
During the 2017 VASI, students did a studio visit with Lyse Lemieux, a Vancouver artist who was working on a commission for the CAG at the time. "She talked to everybody about her education, how she's managed to make a living as an artist, what the challenges are, why she feels committed to it, the way of life," says Schmidt. In other words, she talked to the student like peers.
Provide Enough Structure
Independence is absolutely encouraged, but sometimes young artists need a touch of guidance. "Provide enough structure and the scaffolding of what it is that a person is supposed to be doing so that it isn't too scary or too open that people feel too overwhelmed to be creative," says Schmidt. The intensive program is built to make the students open up to one another and come through the classes as a group, exploring and figuring it out together.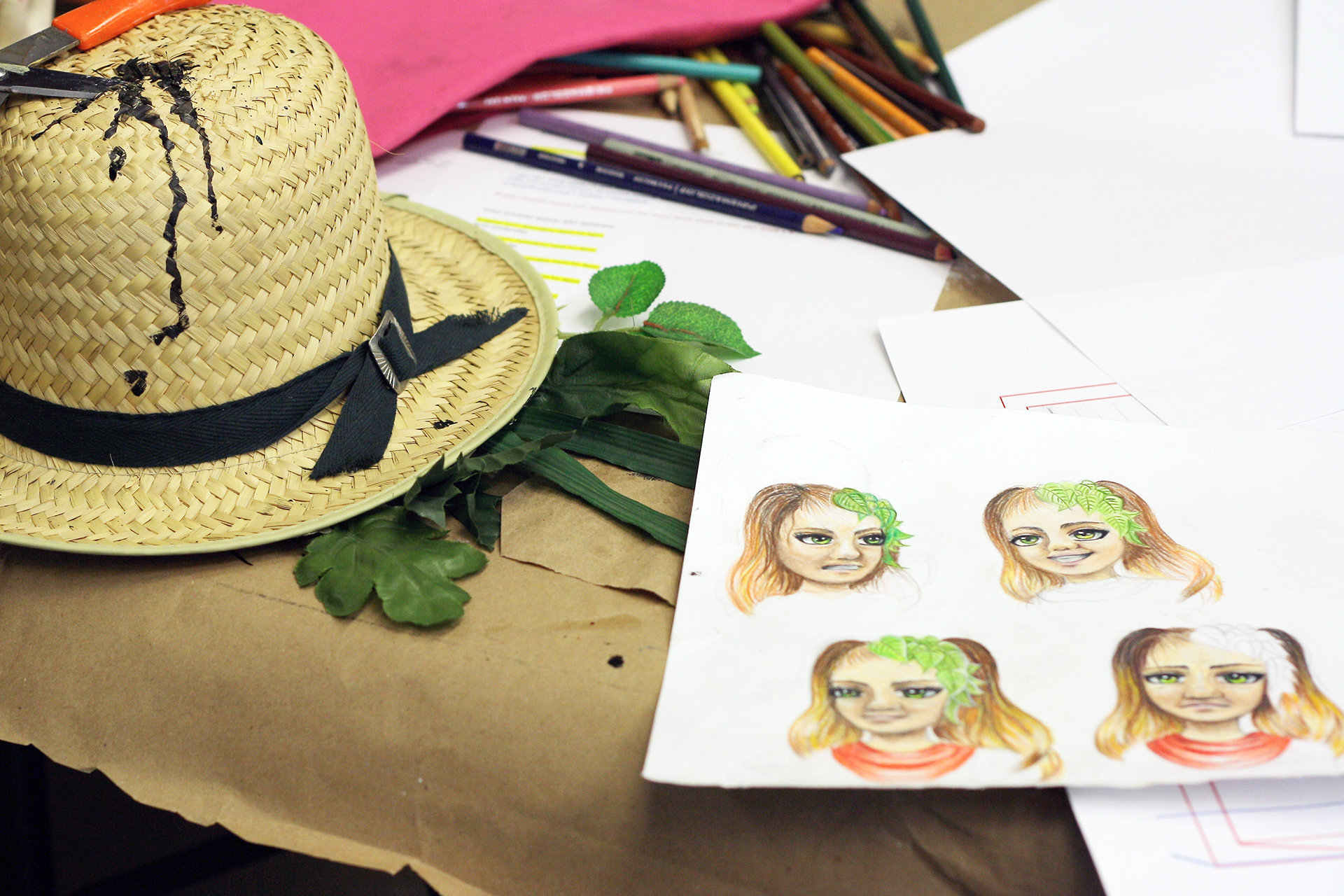 Access to Mentors
Our intensive programs bring in artist-instructors to act as mentors for the teens. But within a class, we've often found that the best mentors turn out to be other students in the class. "For some of the younger participants, it's really motivating to be around older students that are committed and serious about what they're doing," says Schmidt.
Community mentors also offer valuable insight. During a studio visit with Lyse Lemieux in 2017, the artist showed visitors how she was putting together her proposal plans for a commission project. It was like taking a glimpse into the future and without a hint of intimidation. Instead, it gives the students something to look forward to and context for their place in the art world.
Go Behind-the-Scenes
Peering behind the curtain can be so illuminating. Every session is going to be a little different, but those unique opportunities give teens something to look forward to and a chance to see what the real art world is all about.
Students in the 2017 VASI visited the Museum of Vancouver for a behind-the-scenes tour of the collections facility. "The collections manager talked to us about how they organize objects, how they think about objects, where they come from, what gets accepted and what doesn't, the history behind things," says Schmidt. From there, a unique art project unfolded: in groups, students curated exhibits from the contents of their backpacks, and then interpreted and analyzed one another's work.
Ask Teens What They Want
Let's not forget the most important thing. Teens know what they want, so we incorporate their desired outcomes into the programs.
"As an educator, you're always looking for these immersive, generative moments, so that something is genuinely coming out of a group and that it's a real expression of that group coming together through a really intense experience and moment," says Schmidt.