You may not realize it, but you will seldom have a night at the ballet, theatre or symphony in Canada without experiencing the work or performance of a graduate of an RBC Emerging Artists Project. RBC funds numerous projects to help young artists bridge the gap from the academic to the professional world in dance, theatre, musical performance, playwriting, curatorship, design, and choreography.
We are delighted to announce that RBC has donated $50,000 to support Arts Umbrella's Professional Training Program in Dance through the RBC Emerging Artists Project!
The funds will be used to support Arts Umbrella dance artists, as they continue to assimilate themselves into professional dance companies around the world. $5,000 goes directly towards graduate scholarships, which enables dancers to continue to pursue their professional careers once they have completed the Arts Umbrella Professional Dance Program.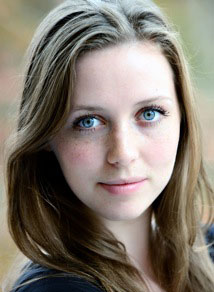 One such young artist is Rachel McNamee, a recent graduate of the Arts Umbrella Dance program, who's professional career is about to take flight. Thanks to the scholarship she received, Rachel will be able to continue to pursue her career as a professional dancer and support her as she travels to auditions and dance performances around North America and Europe.
Rachel is extremely grateful to RBC and the Emerging Artists Program for the scholarship.
"I wish I could adequately thank each person who has changed me over the years. But I could say it a thousand times over and still would do no justice," said Rachel. "Your generosity and commitment to each of us and to this art form still blows me away… we are forever grateful. Thank you."
Thank you RBC and the RBC Emerging Artists Program for continuing to support Arts Umbrella and the arts. Your generosity ensures that Canadian artists will continue to flourish and represent our country at home and abroad!